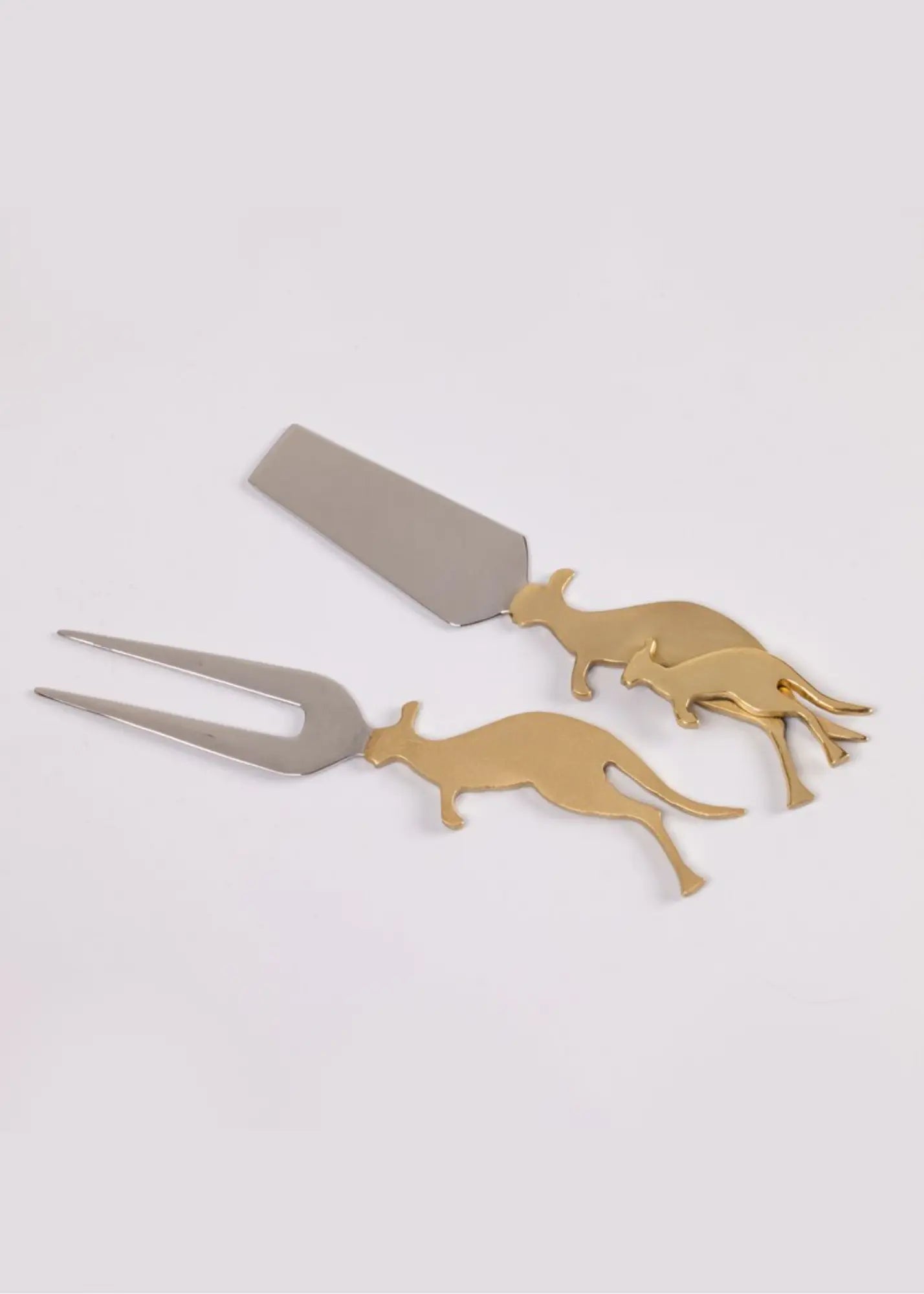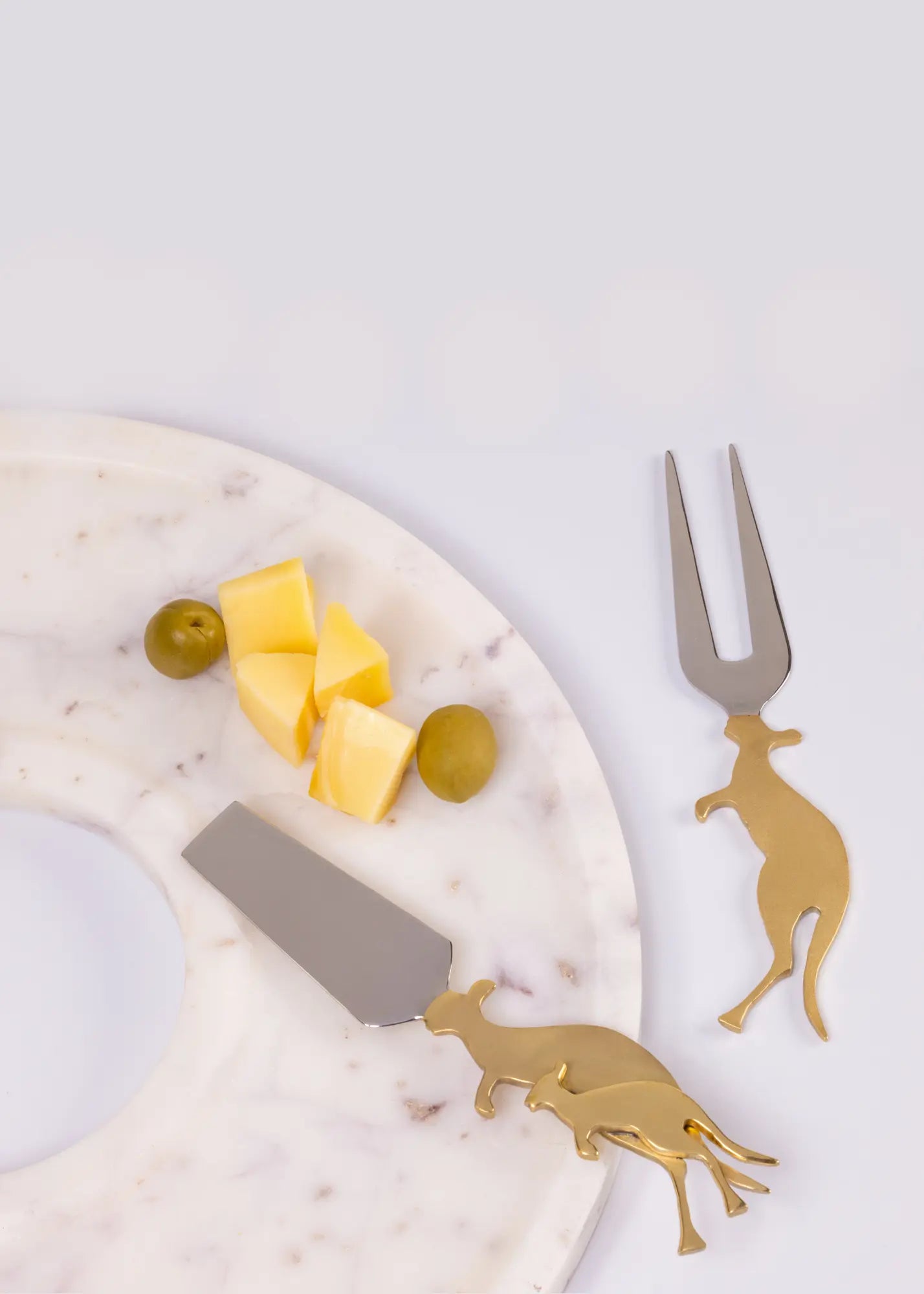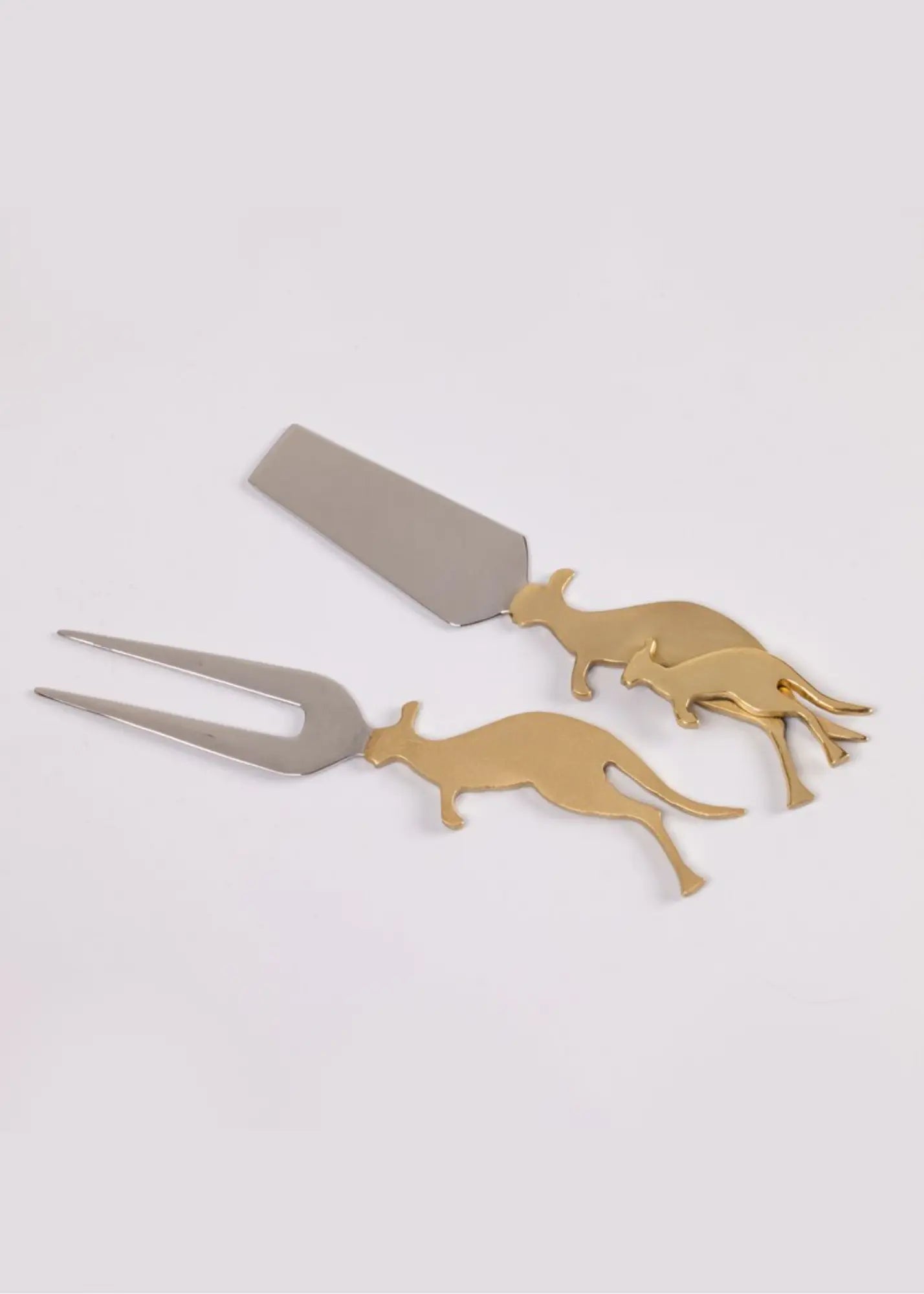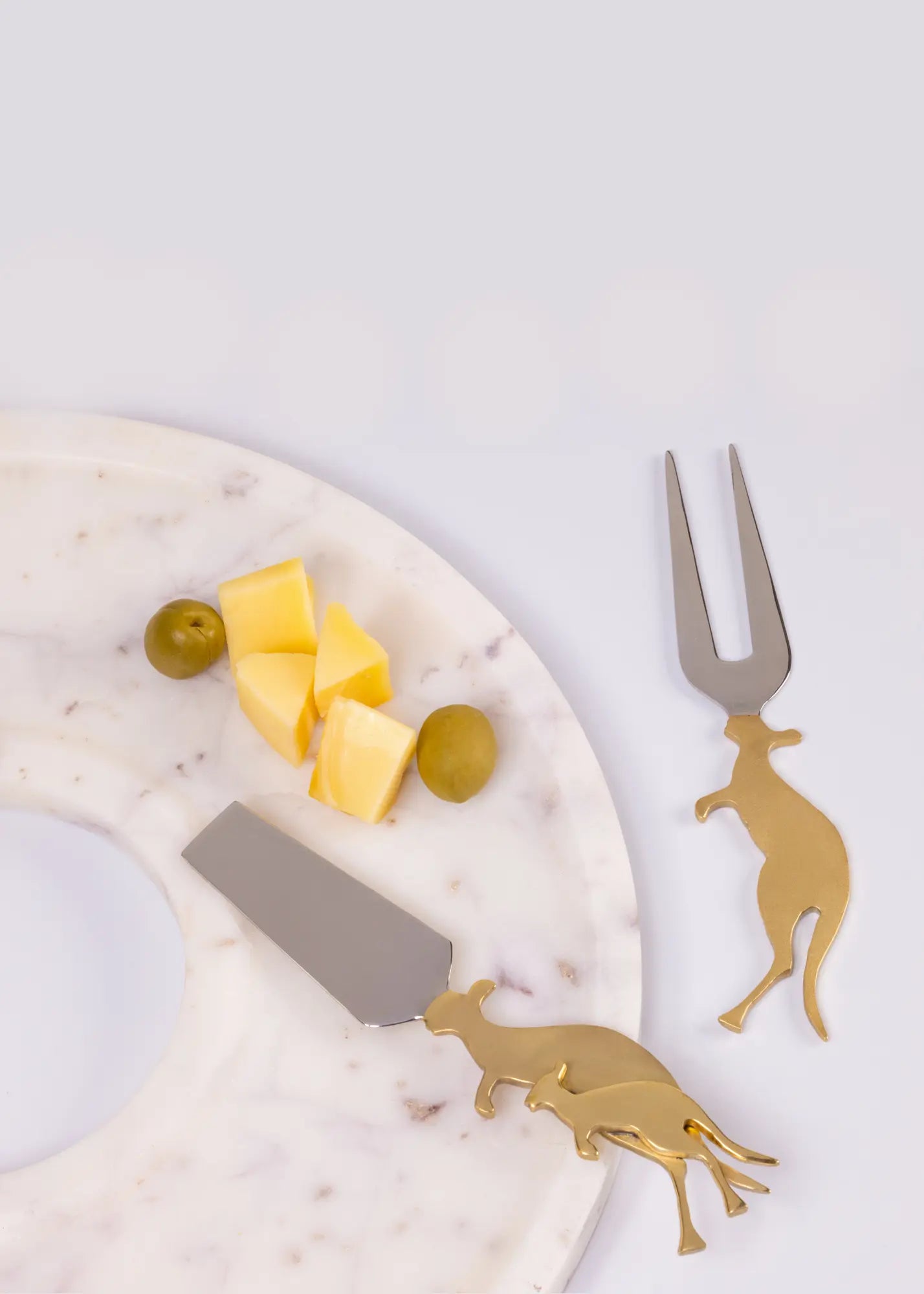 Add a fun look to your charcuterie board with this stunning set of cheese knives-one's your guests will definitely ask you about!
Includes a cheese fork; perfect for semi soft to hard cheeses, and a thin knife; used for cutting crumbly soft cheeses or cubing firm ones. Handmade in India.
Sold as a set of 2
Best paired with : Our donut marble platter
Dimensions: Length : 13 cms
Material : Stainless steel & brass
Care instructions: Hand-wash with a soft sponge and mild detergent, avoid the use of abrasives. Do not scrub. Do not use in the dishwasher or microwave.
Love these cheese knives!
I love them so much that I am getting another pair for my best friend. These are beautifully designed and makes cheese serving and eating more fun. Highly recommend these for turophiles!