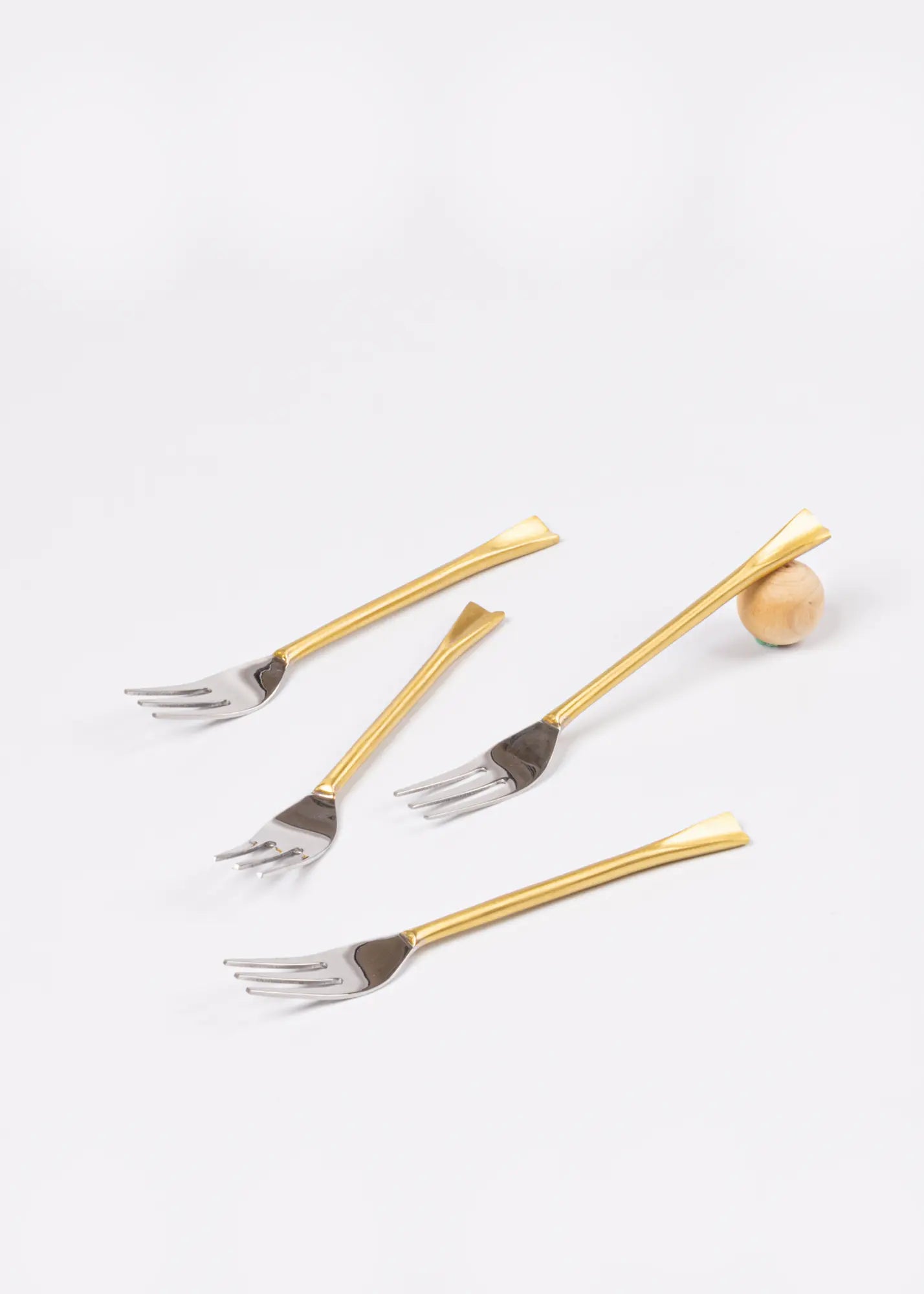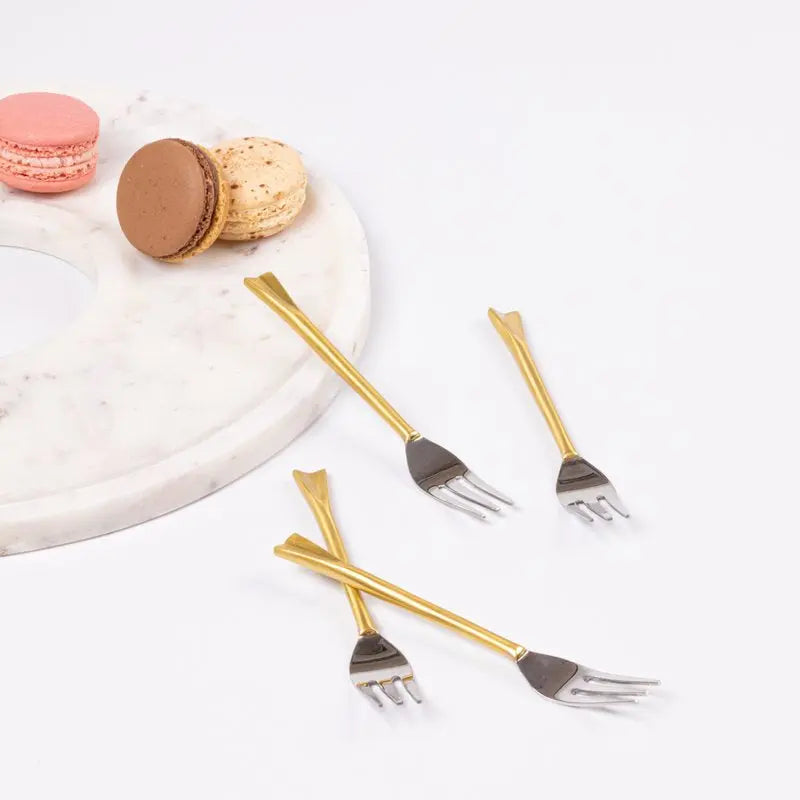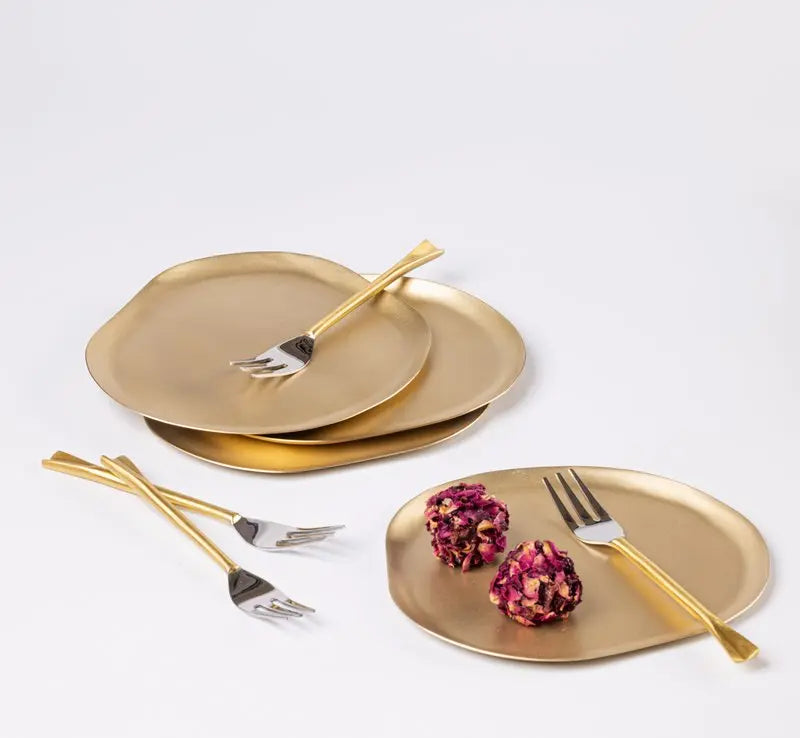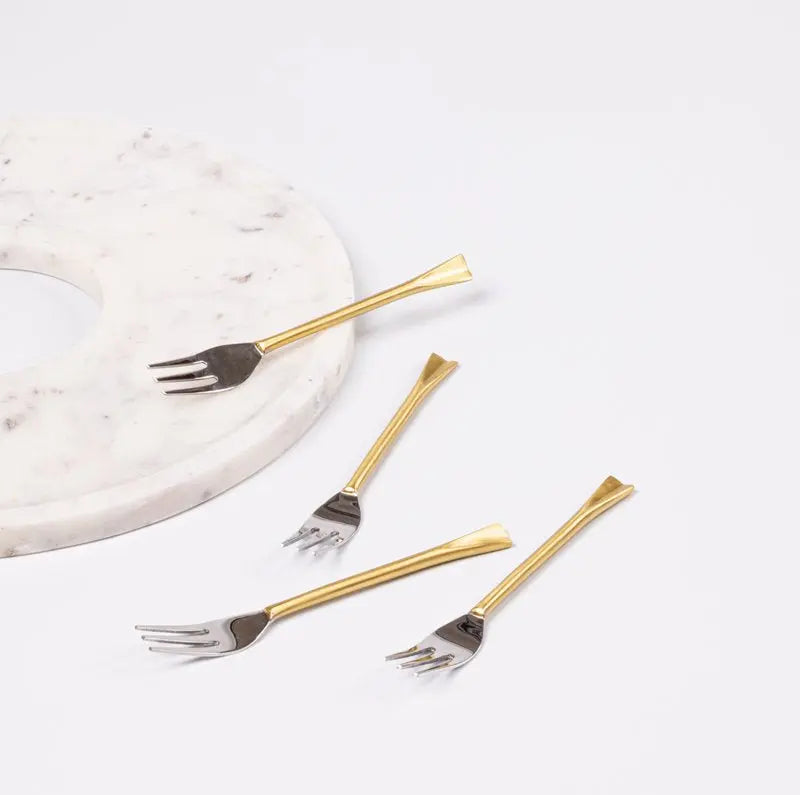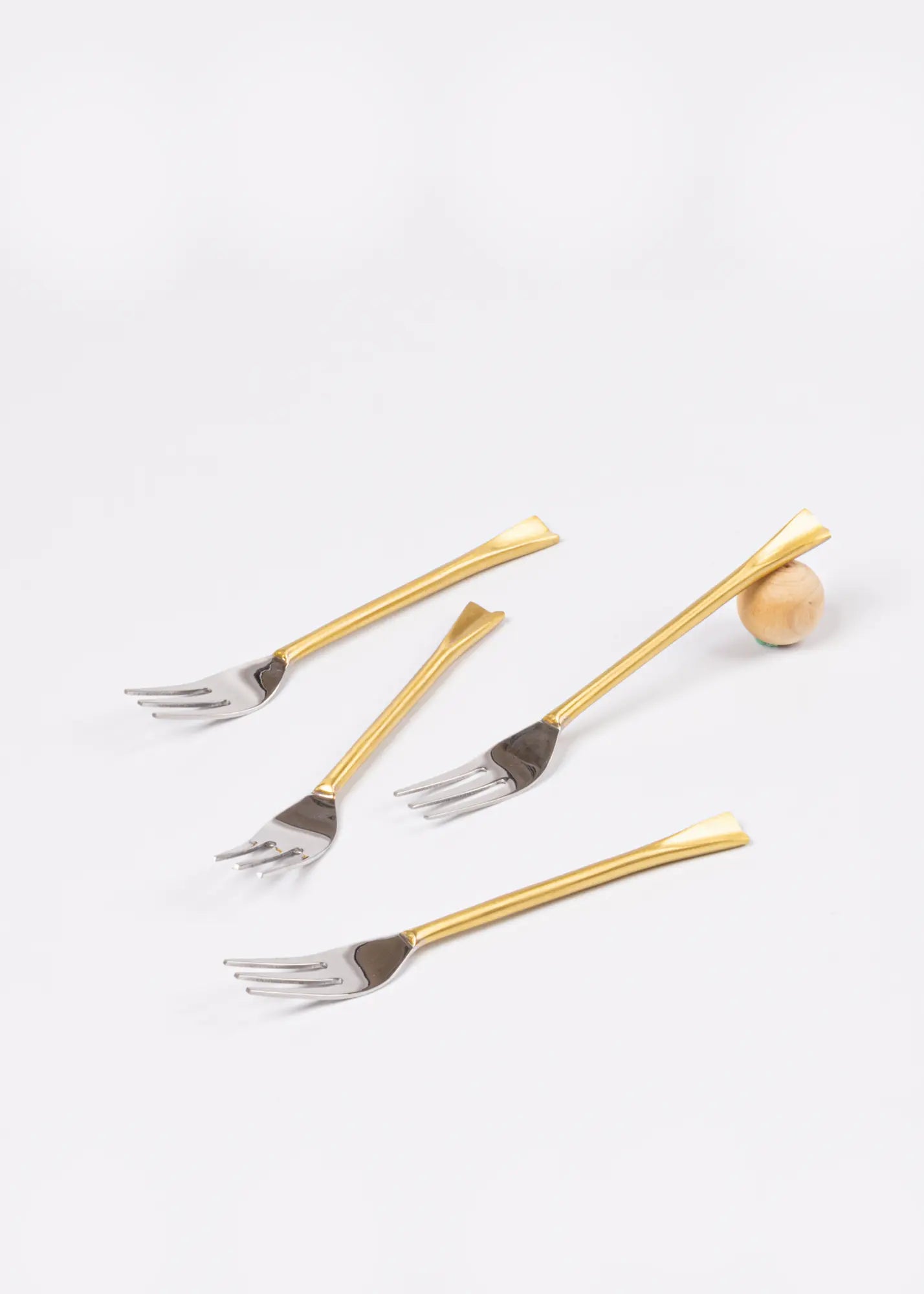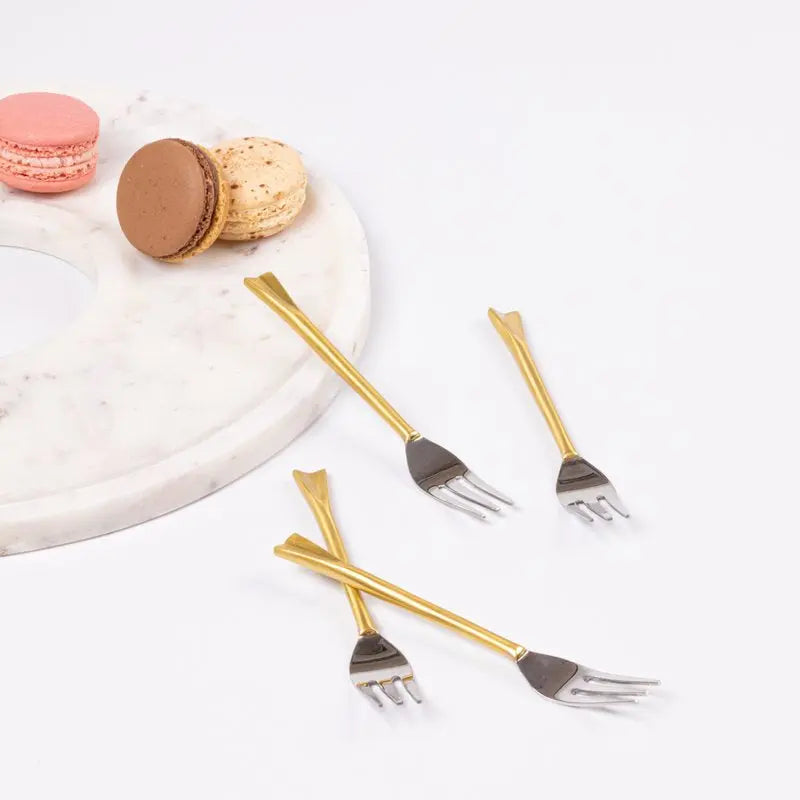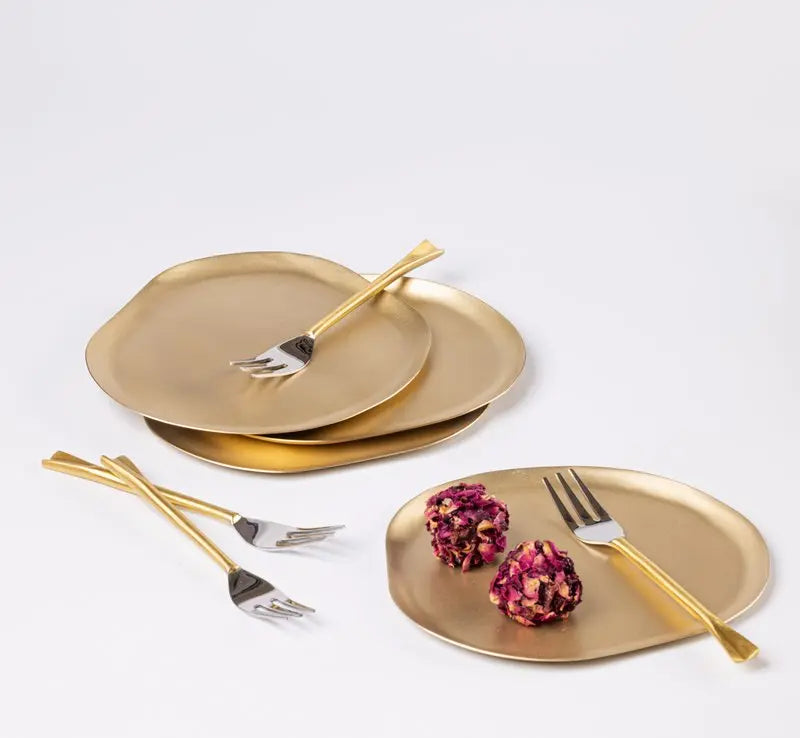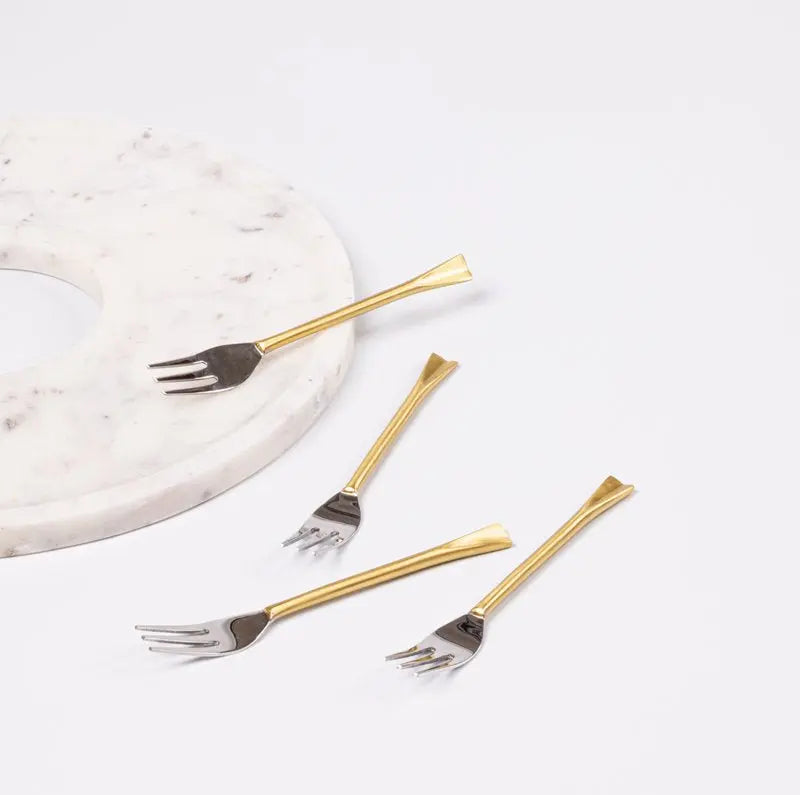 Our dual-toned forks are versatile, edgy and a must have addition to your tableware collections! Their ergonomic design is the perfect blend of form & function, making them they perfect accessory for all your snacks and desserts! Handmade in India.
Sold as a set of 4 or 6
Best paired with : Our Haifa Tapas plates!
Dimension: Length 15 cms
Material : Stainless steel & brass
Care instructions: Hand-wash with a soft sponge and mild detergent, avoid the use of abrasives. Do not scrub. Do not use in the dishwasher or microwave.