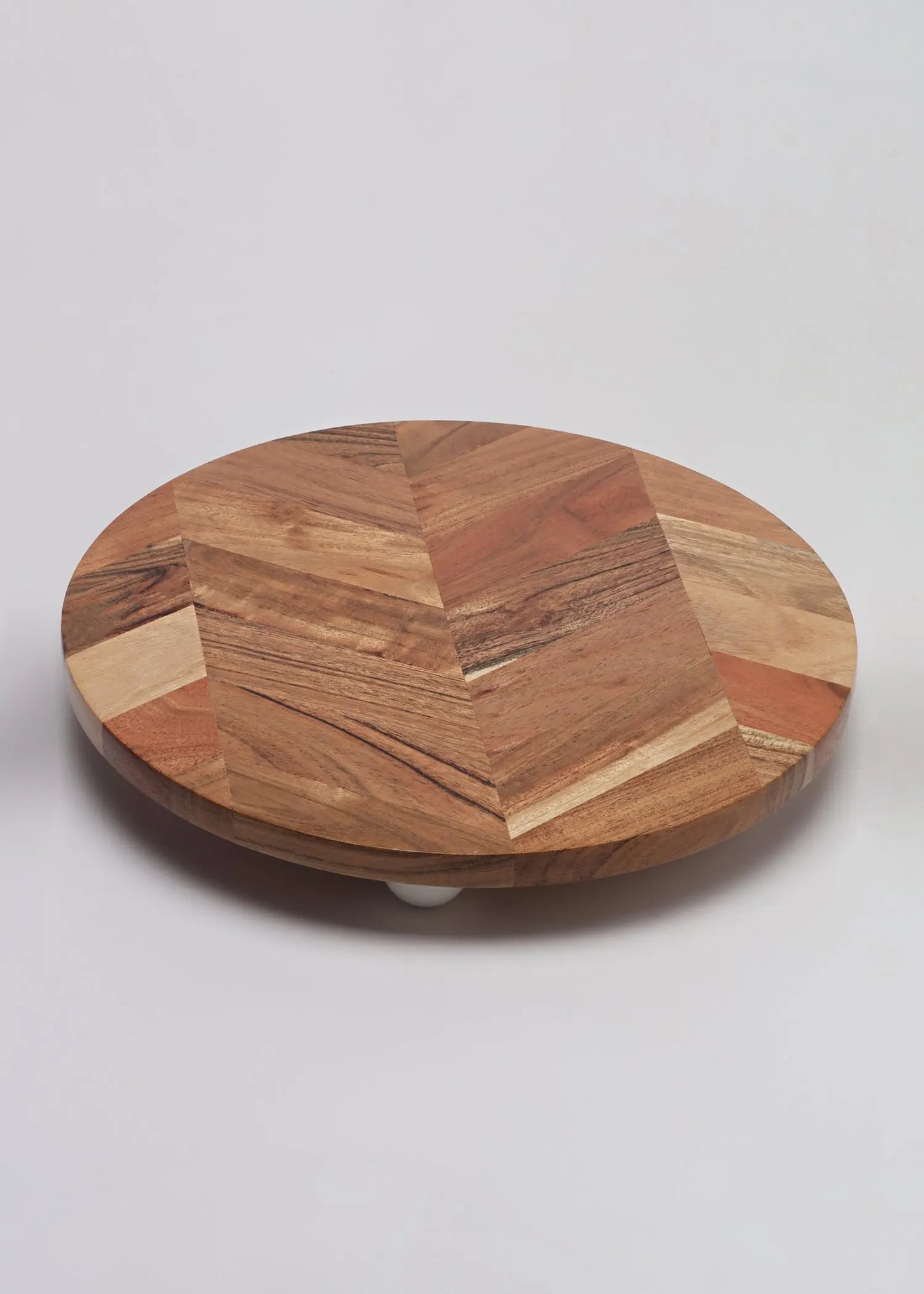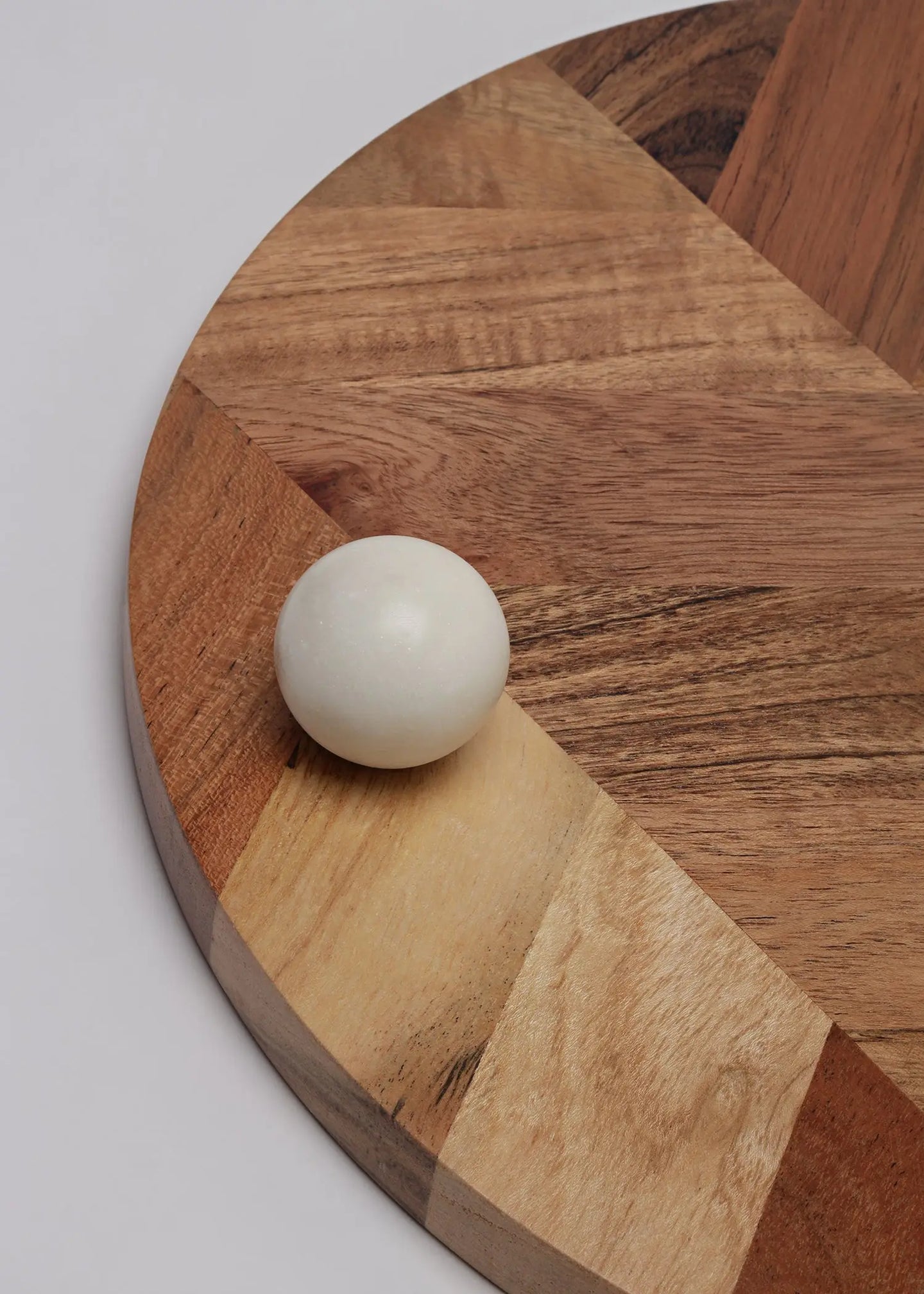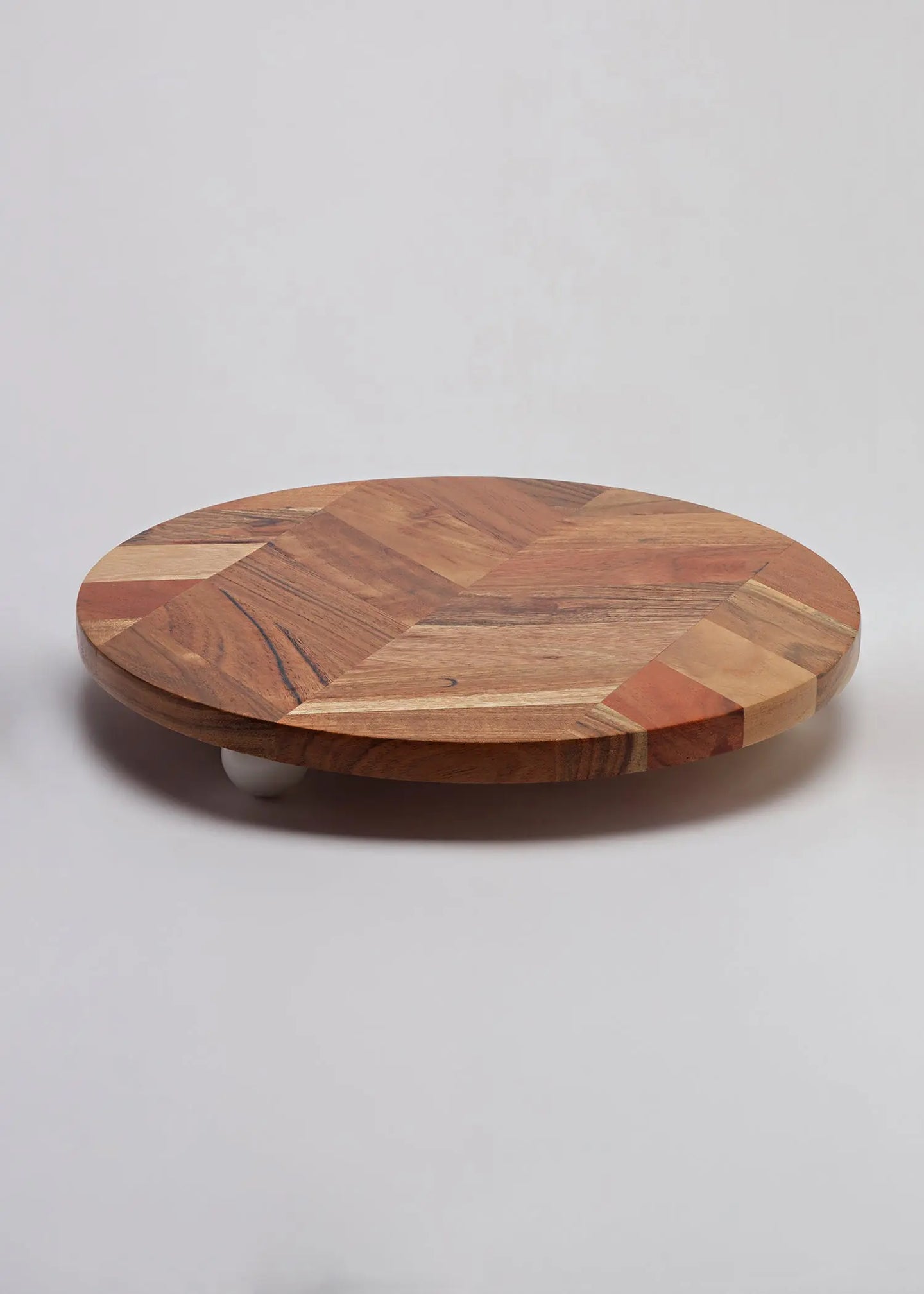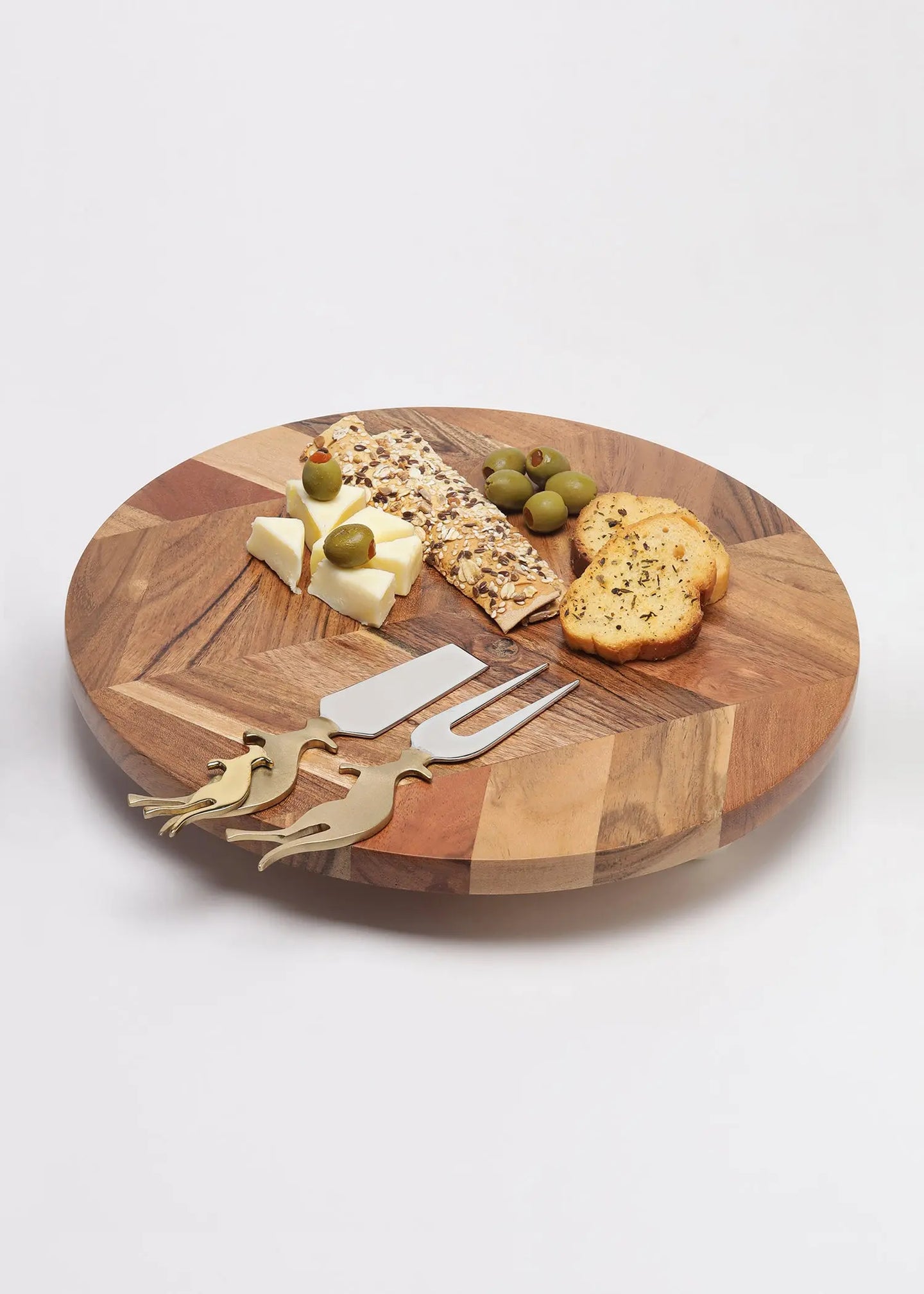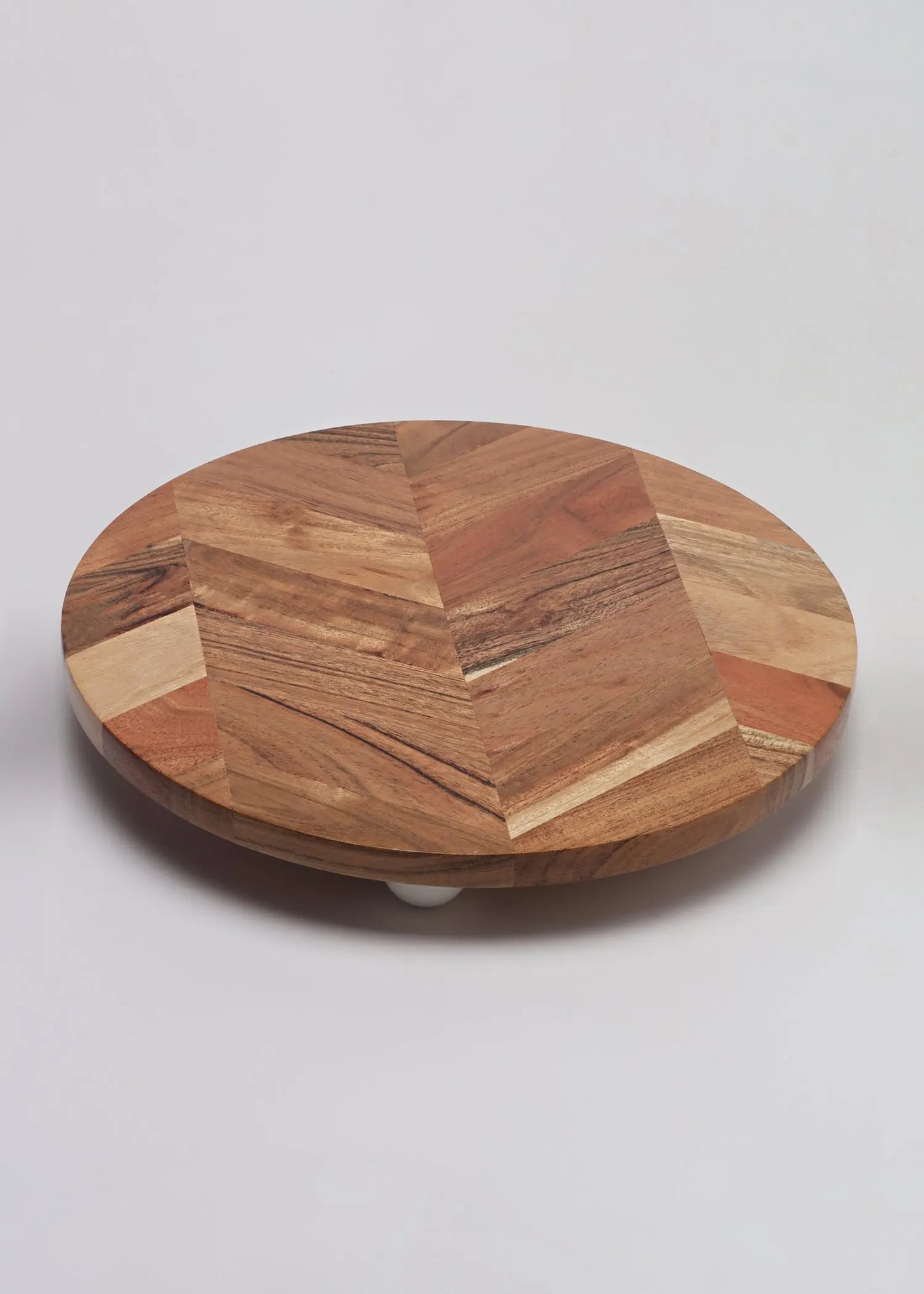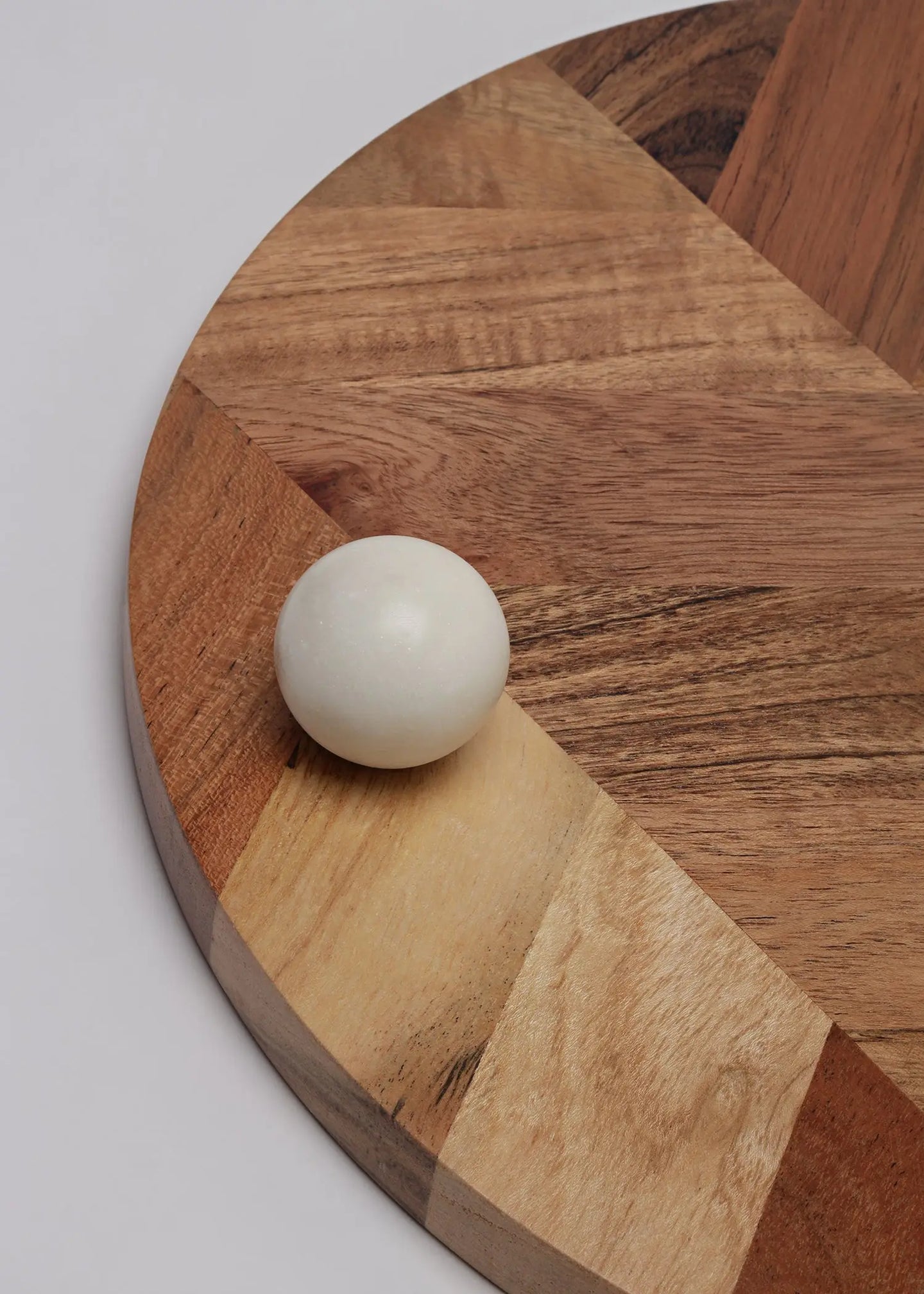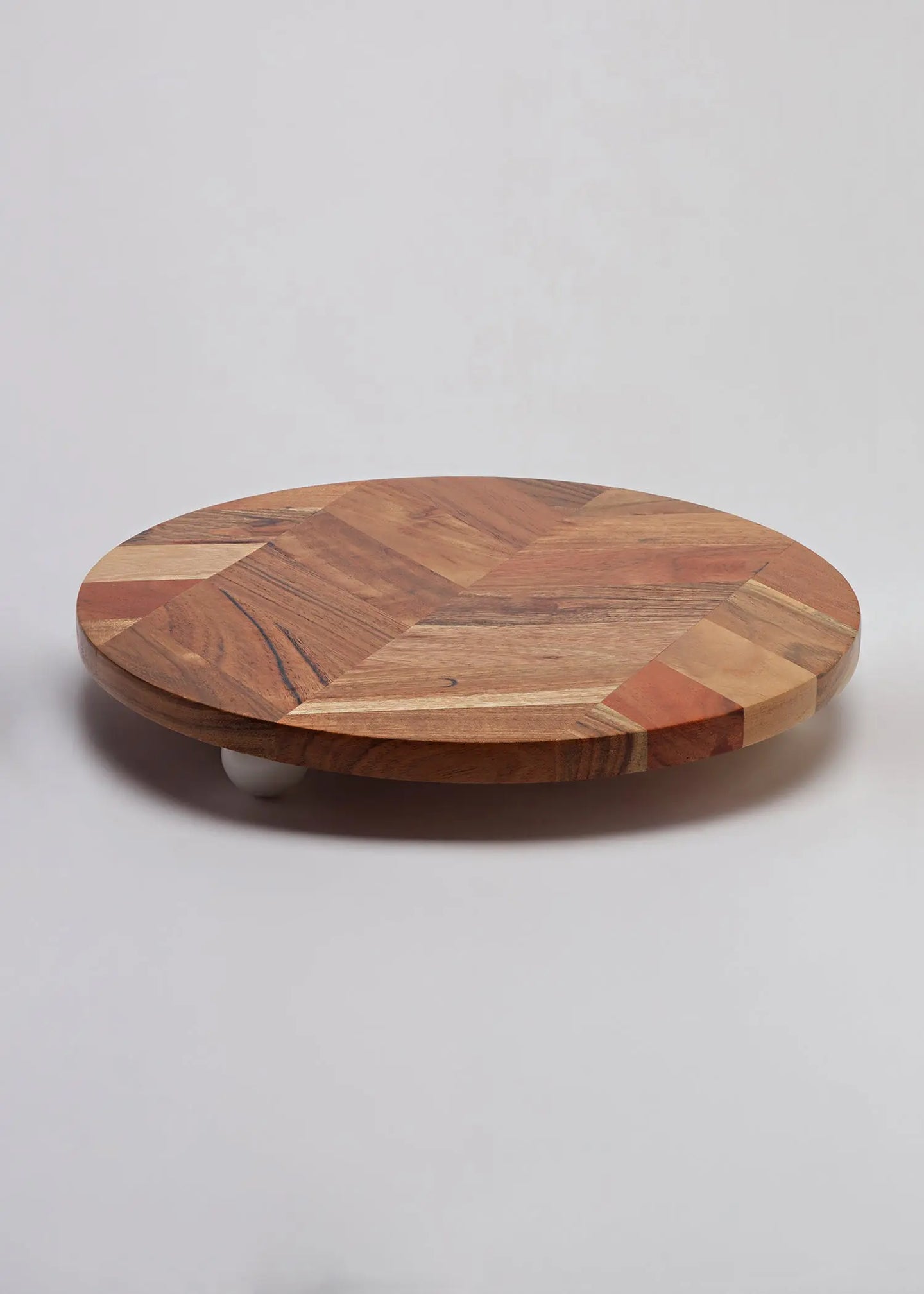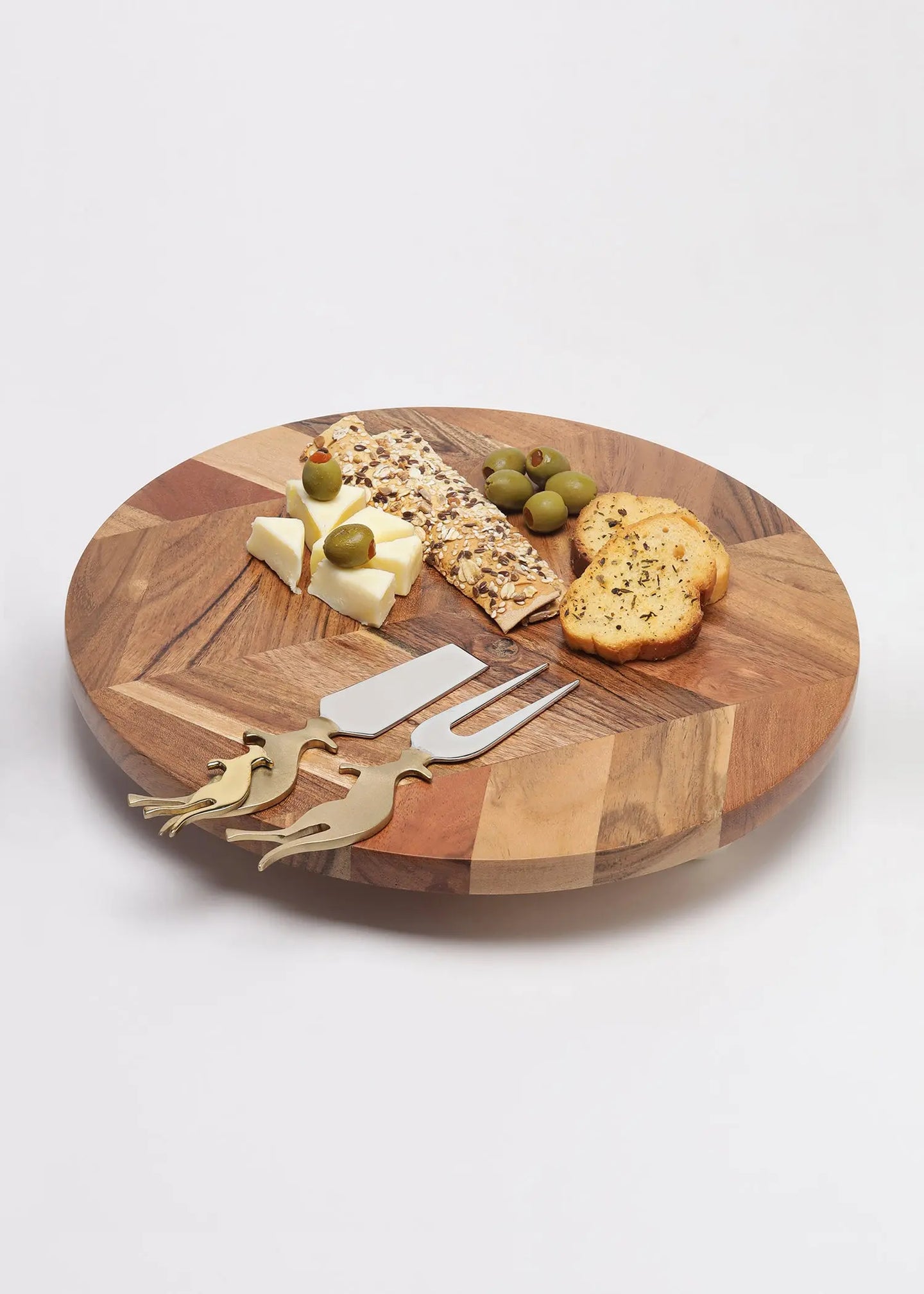 Our raised wooden platter is the perfect addition to your kitchen or dining space. It is made from high-quality natural wood, which makes it durable and long-lasting. The platter is designed to last, and it will add a touch of elegance to any setting.
This wooden platter is perfect for serving your favorite dishes, or you can use it as a centerpiece for your dining table. 
Crafted with care in fine acacia wood and marble, this platter is sure to lift up your tablescapes & table corners. The detachable legs allow ease of storing and cleaning the product. 
Styling tip: Use this for desserts, bread, pizza, as a charcuterie board or simply as a raiser for your favourite decor items. 
Dimension: Diameter 30 cms
Material : Acacia wood and marble
Care instructions: Hand-wash with a soft sponge and mild detergent, avoid the use of abrasives. Do not scrub. Do not use in the dishwasher or microwave. Pat dry with a clean cloth.