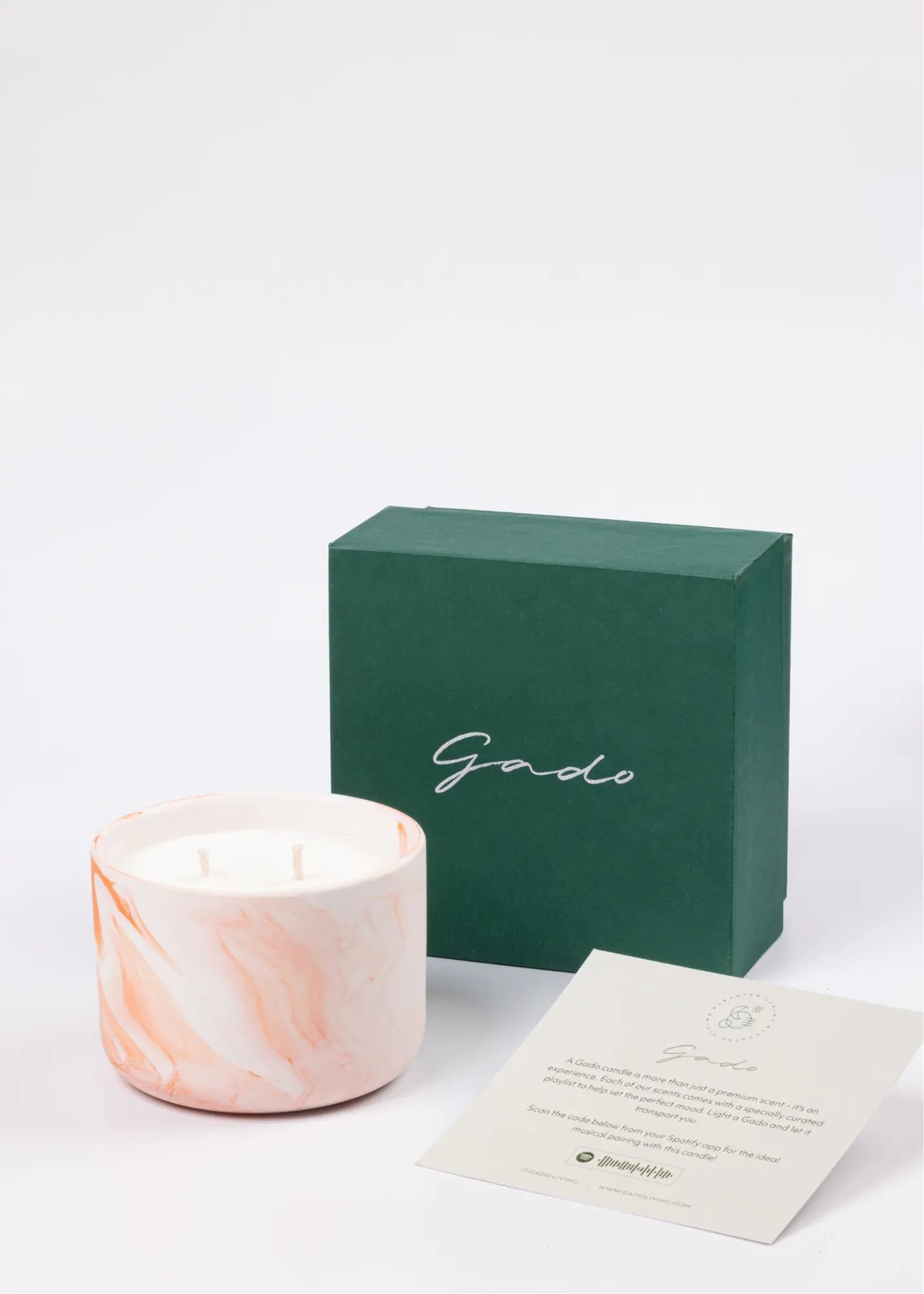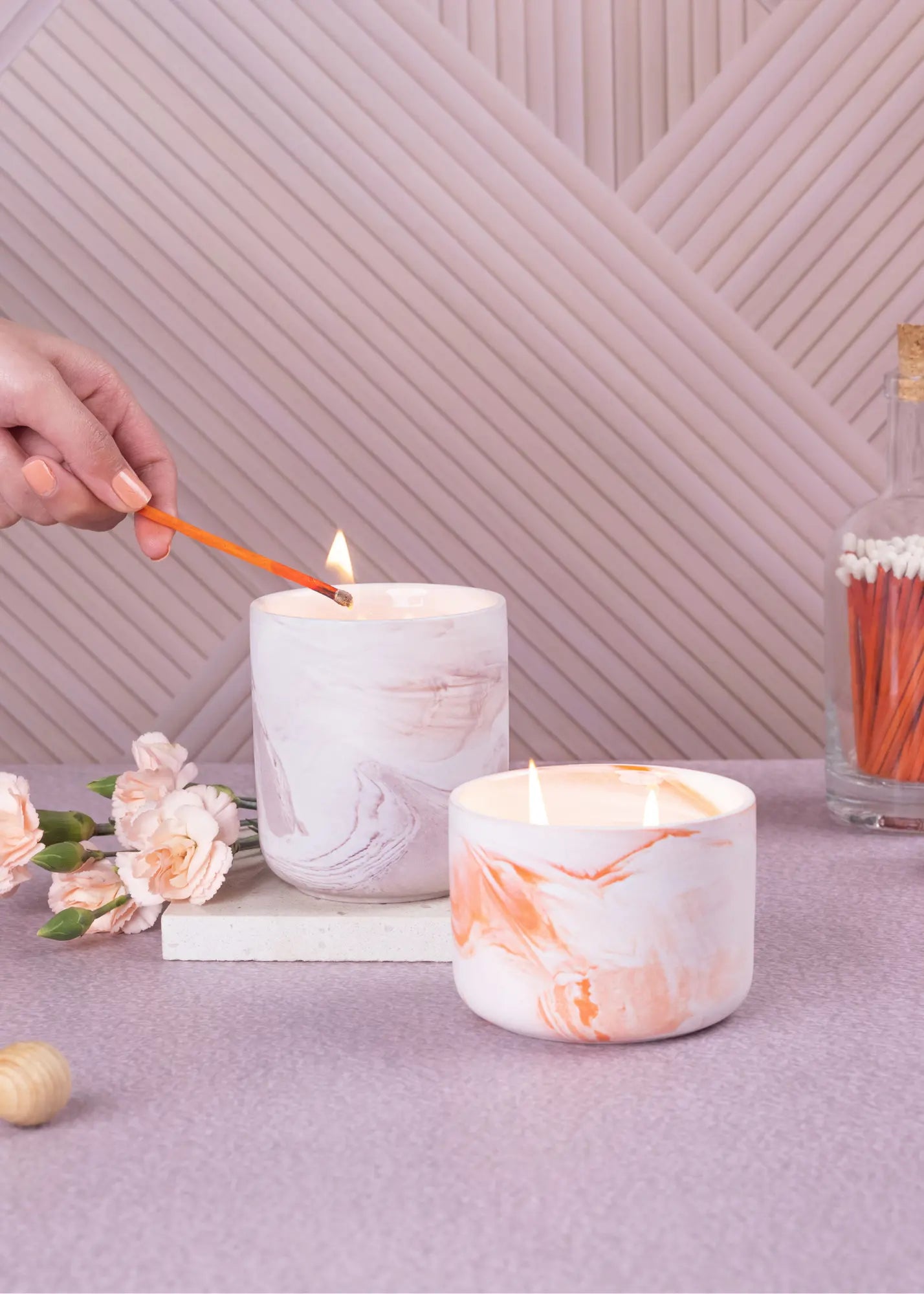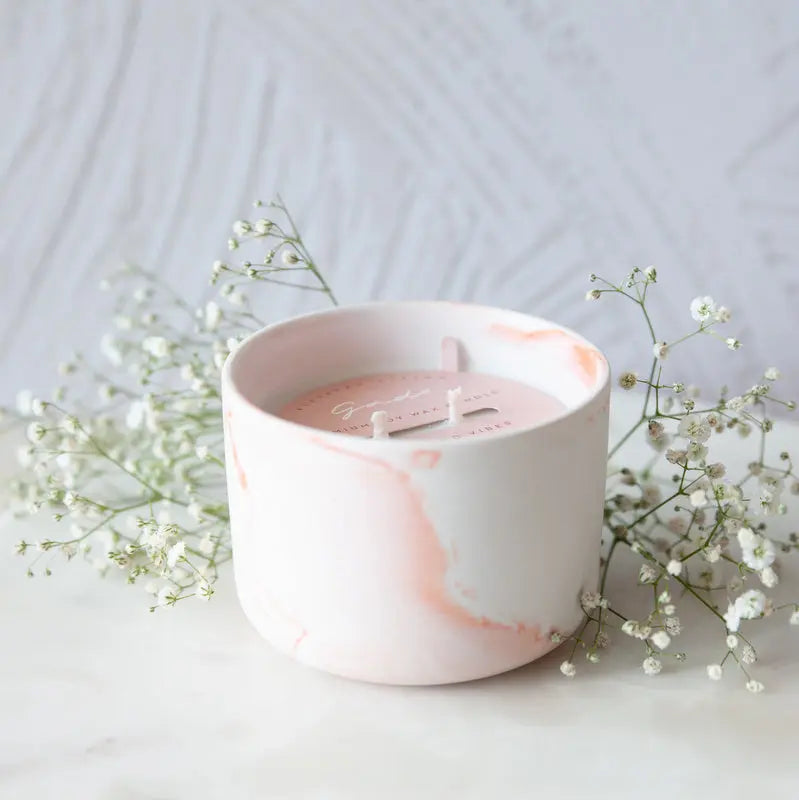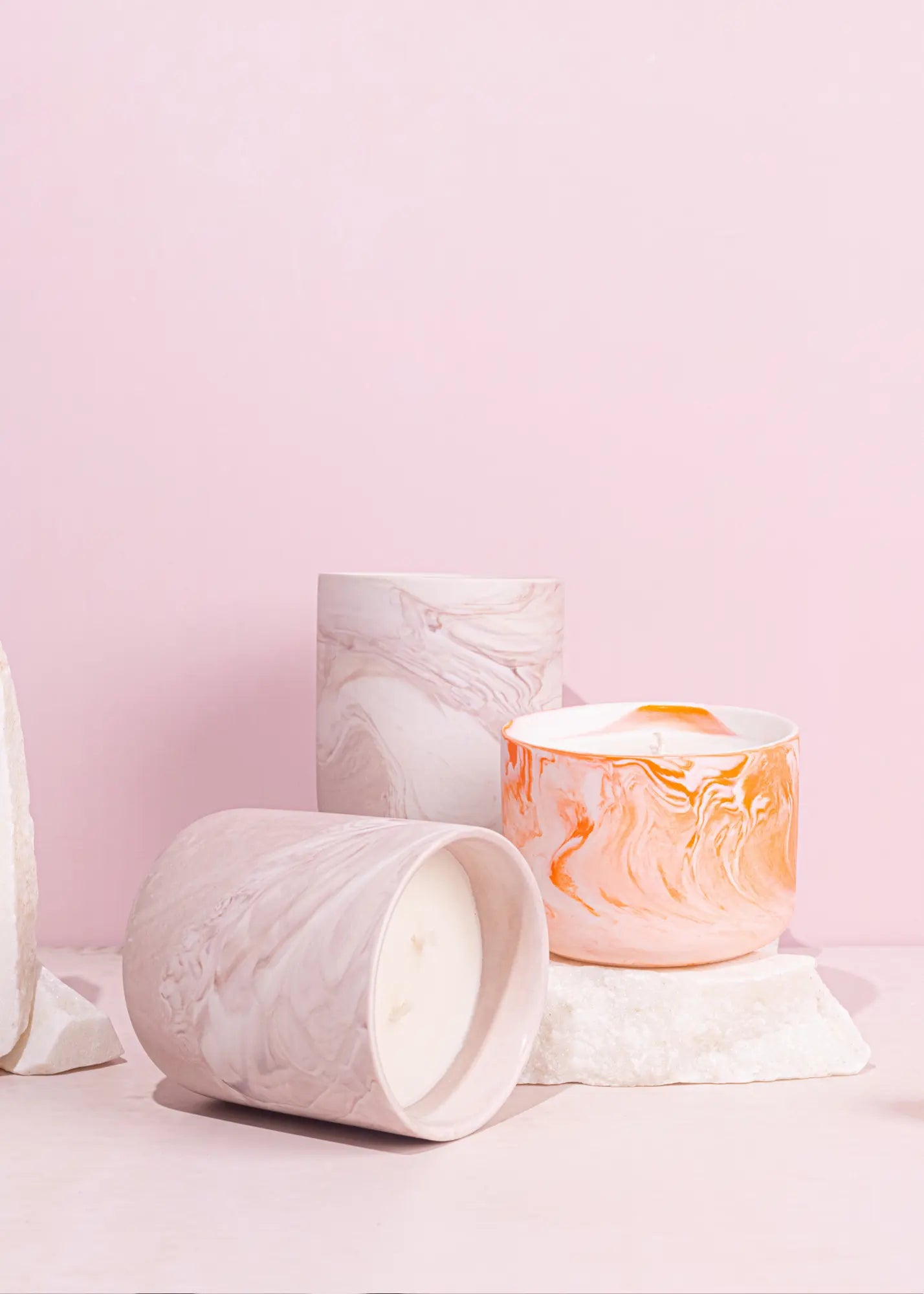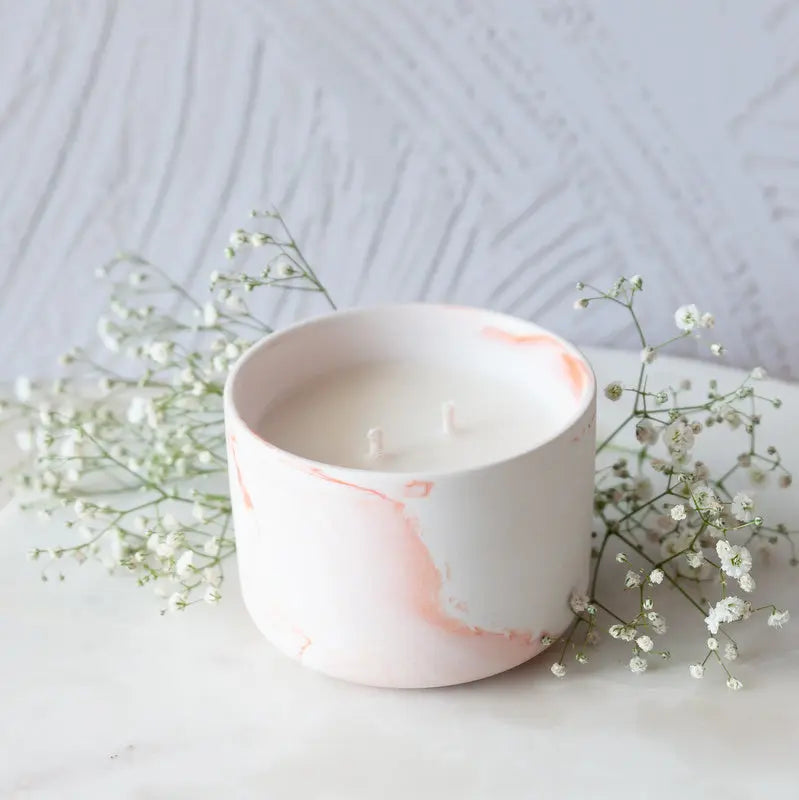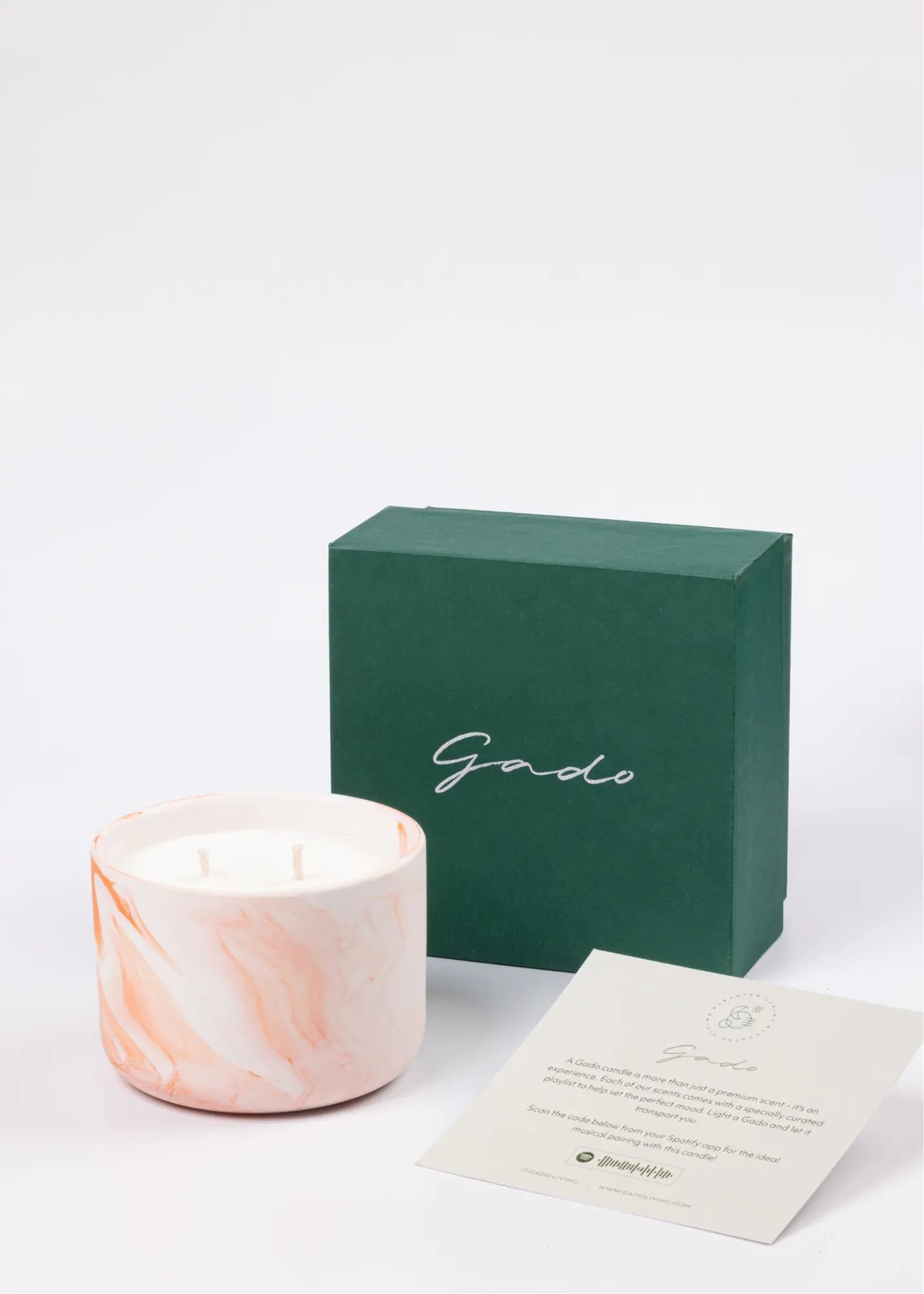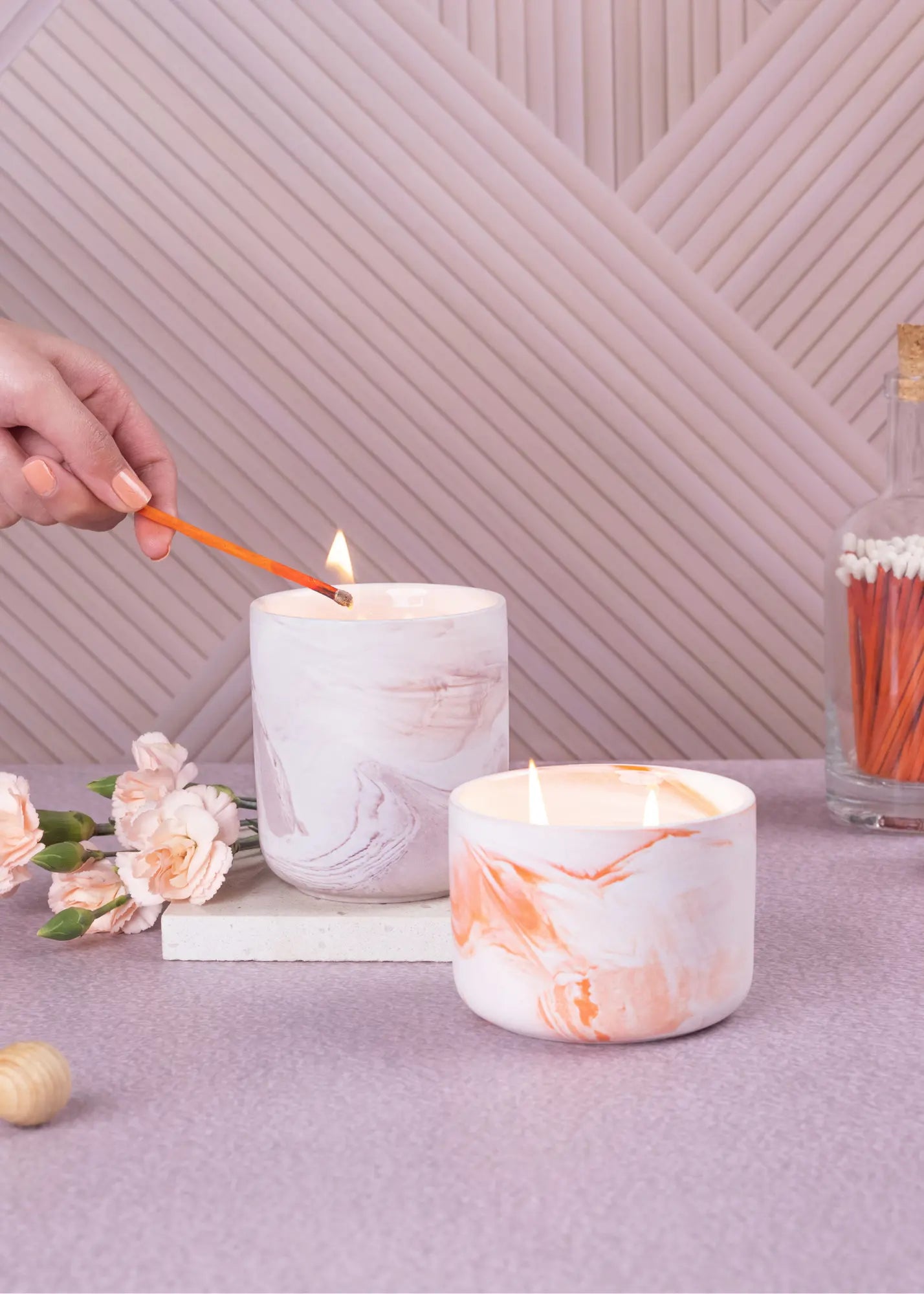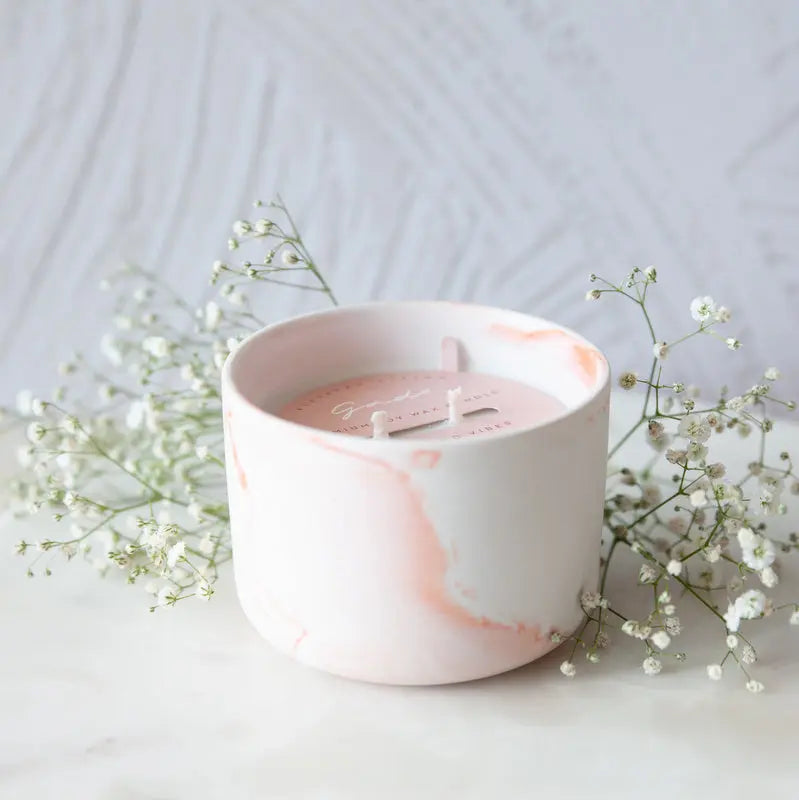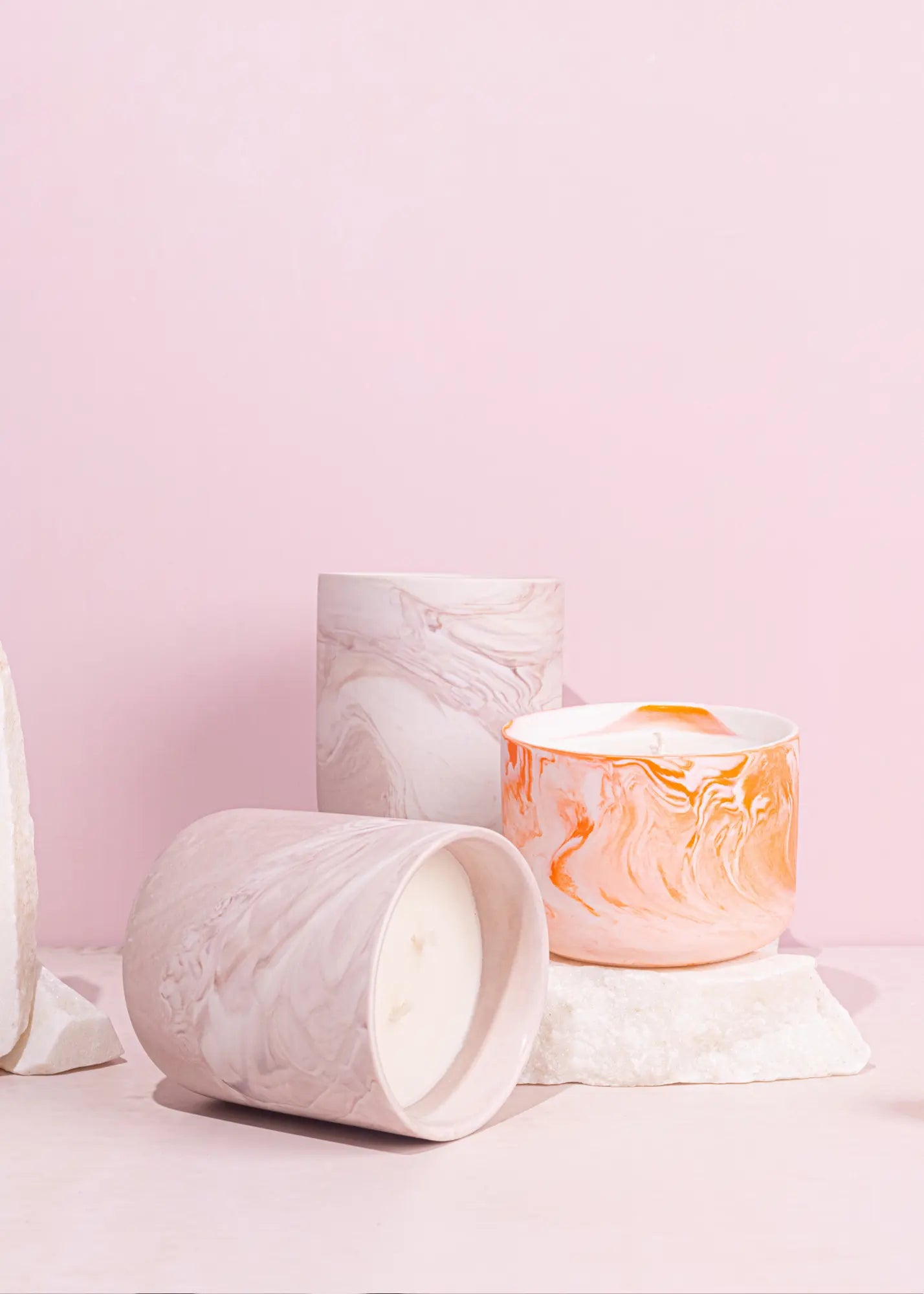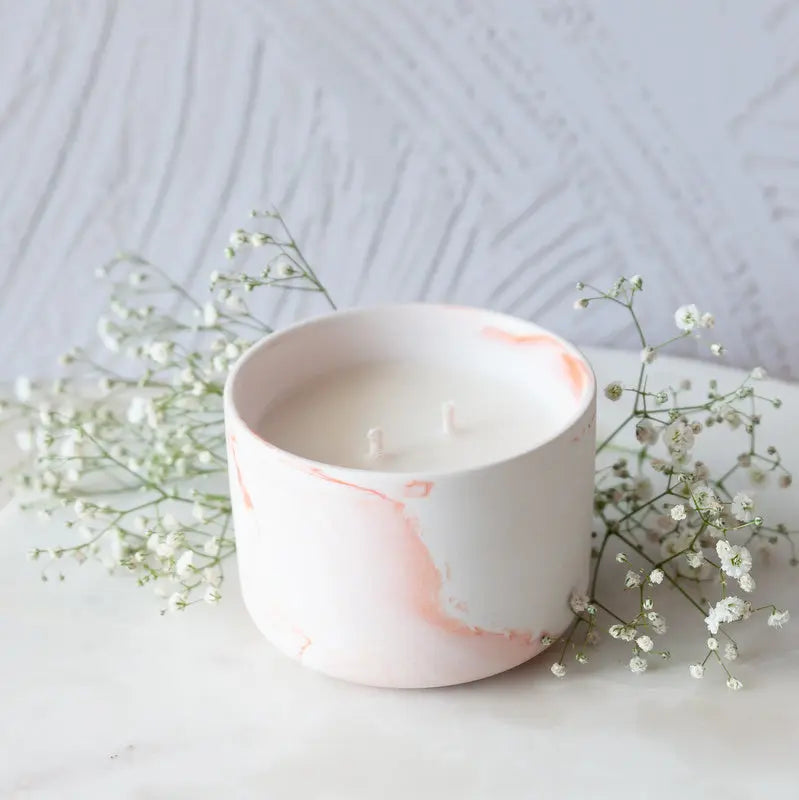 A classic, seasonless candle which blends soft vanilla with a subtle woody undertone. The warm, relaxing waft of tonka beans makes it a great year round fragrance, without making it overly sweet. Unlike the typical gourmand vanilla candles on the market, this meticulously balanced scent is sure to uplift the mood of any room.

Each of our candles comes packaged with a specially curated Spotify playlist to help set the perfect mood.

Container material: Matt finish ceramic
Composition: 100% Soy wax with two lead-free cotton wicks
Dimensions: Diameter- 9 cms, Height- 6.5 cms
Weight: 220 grams
Burn Time: 35 hours

Suggested use: This is the perfect year round fragrance! Use it to create the perfect relaxing ambience to unwind after a long day. Re-use the containers as beautiful desk or dresser organisers, or as a pot for your mini herbs!
Good vibes
The scent, look and sound (playlist) of this candle together are the definition of 'good vibes'