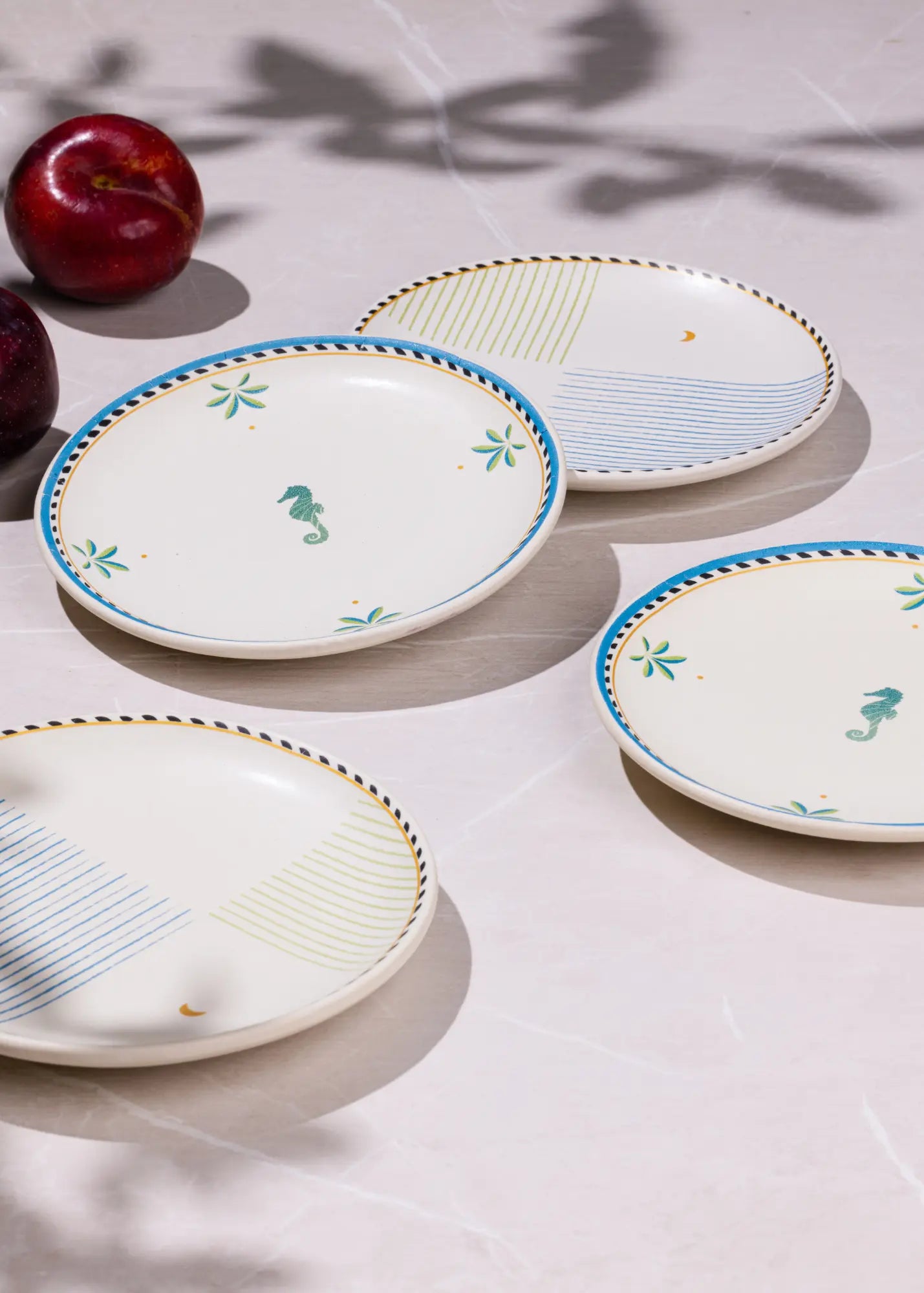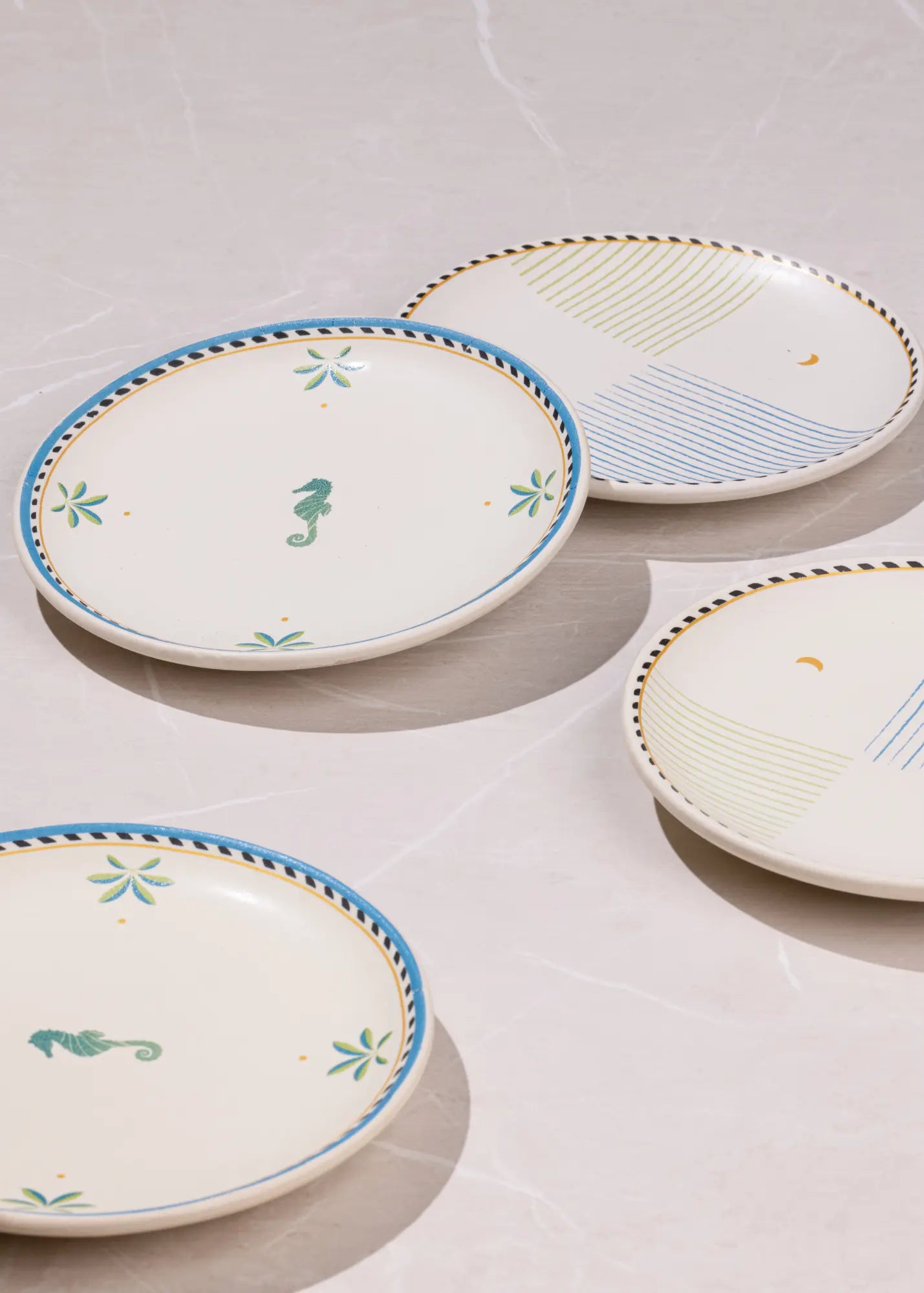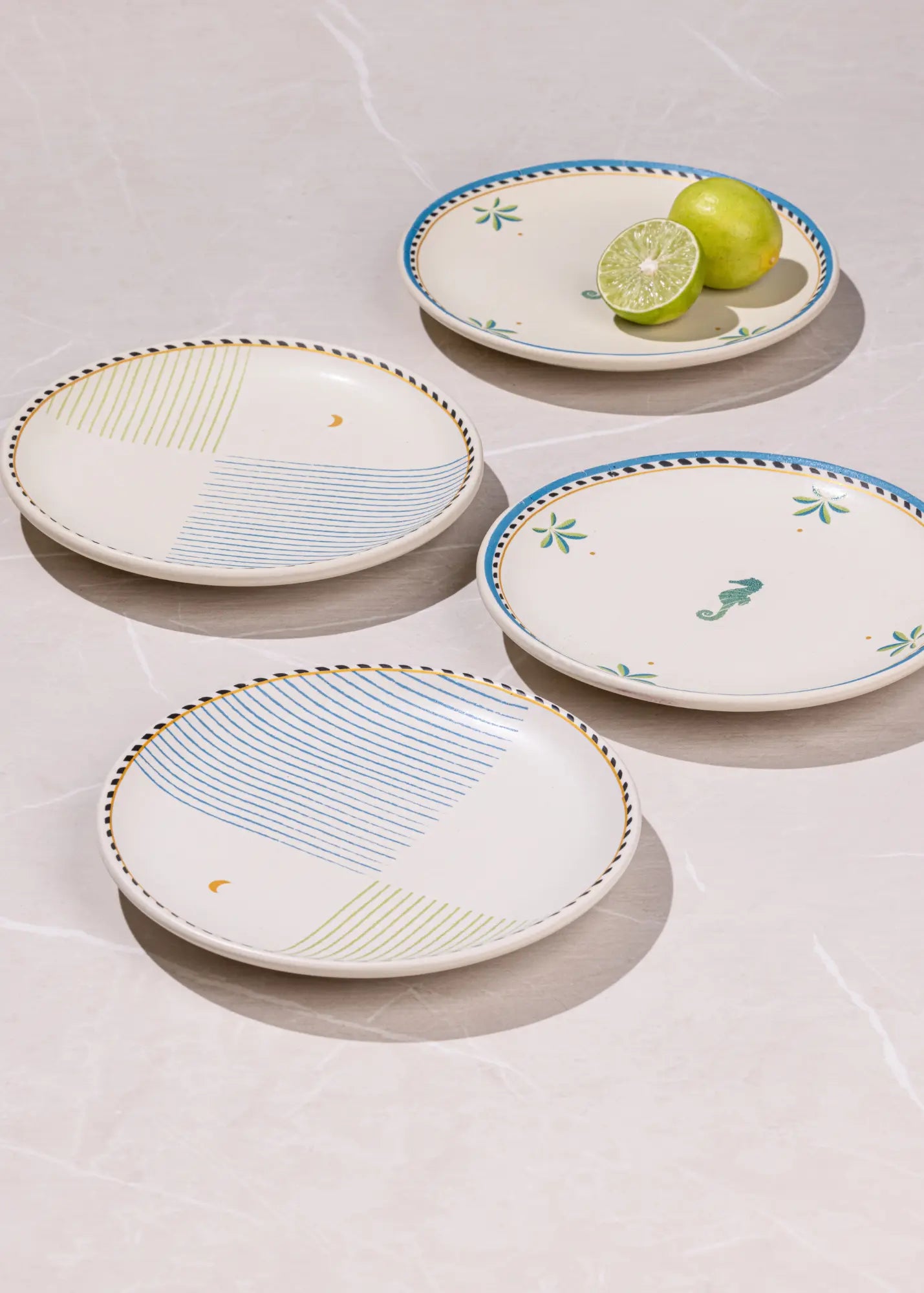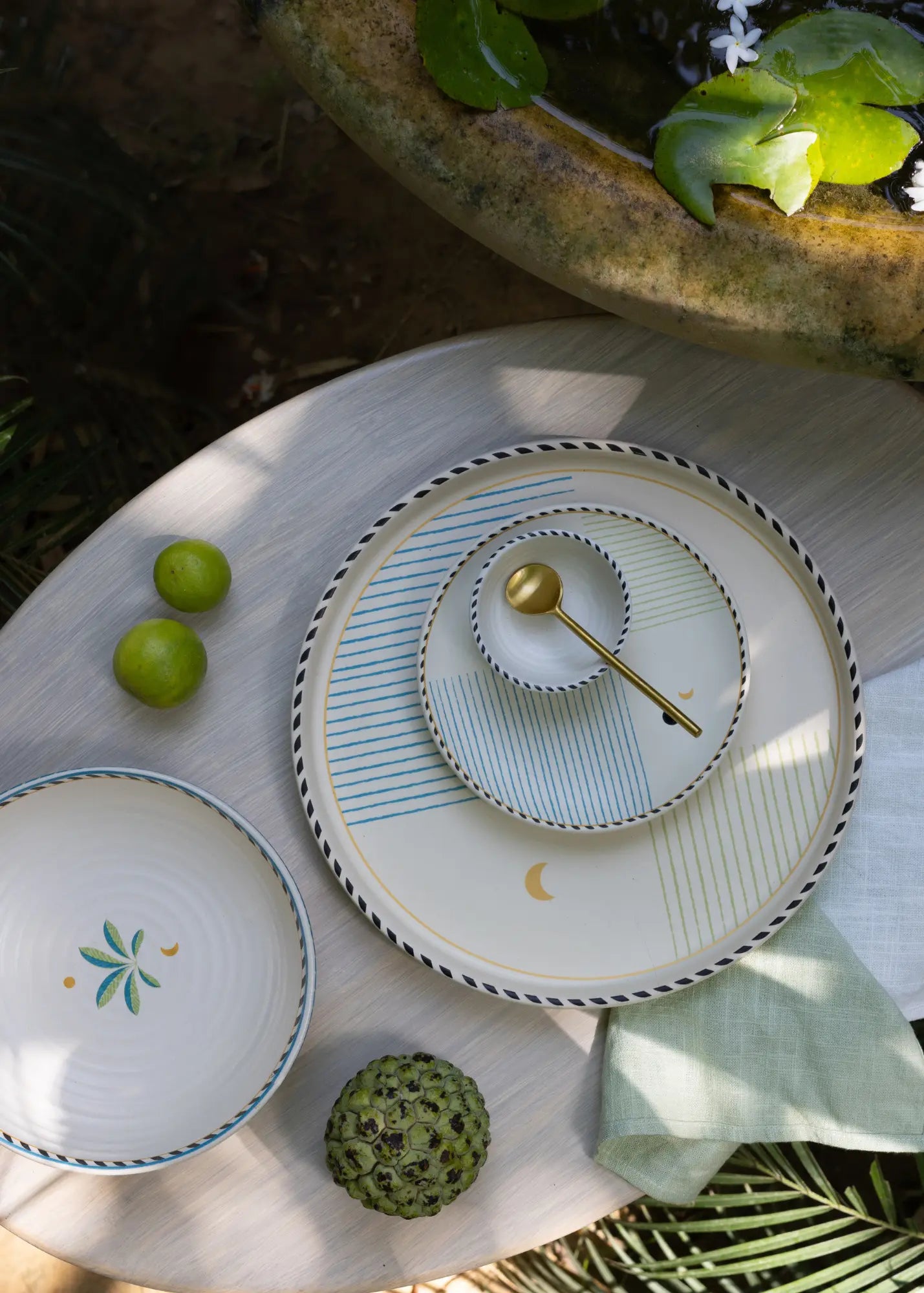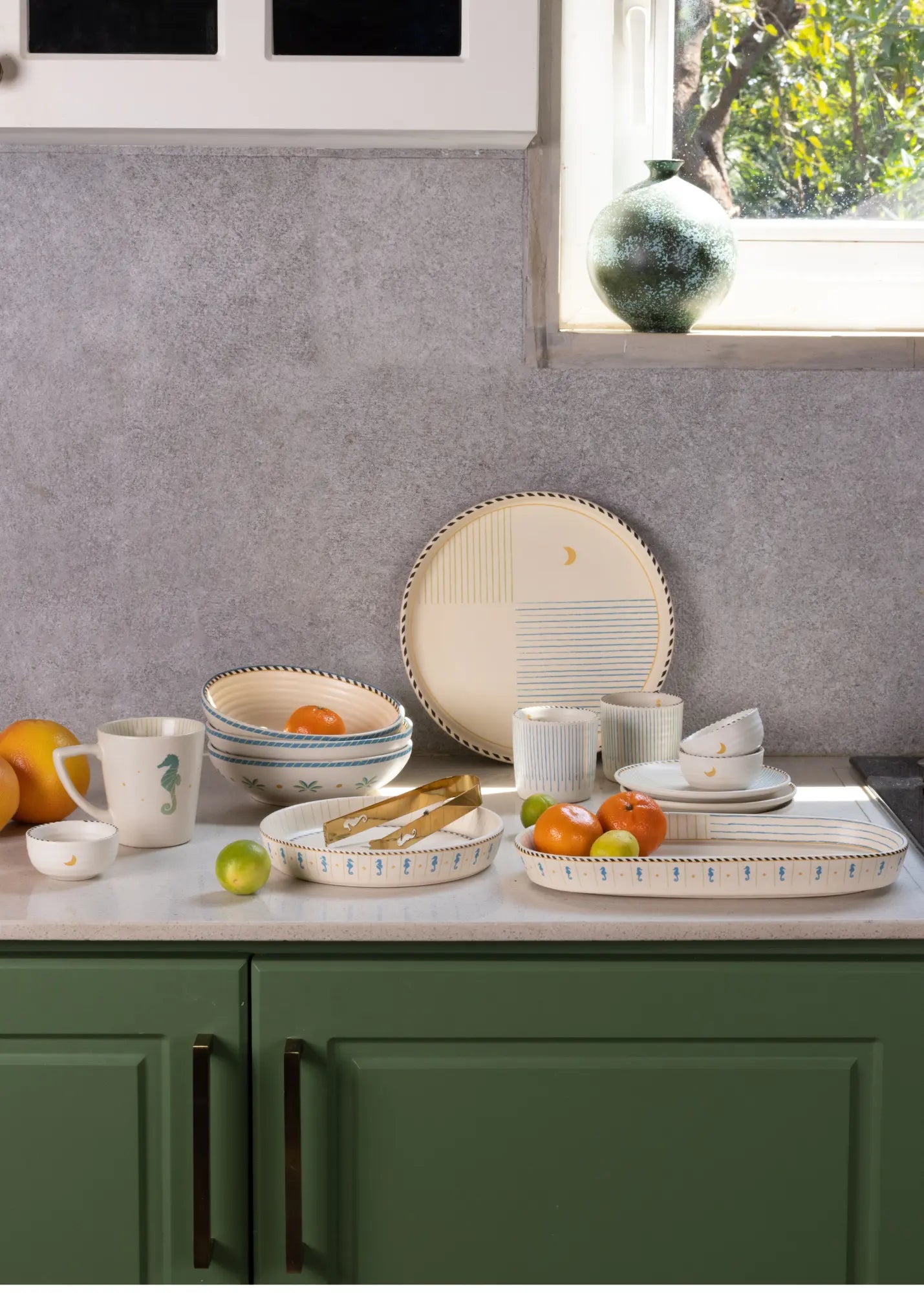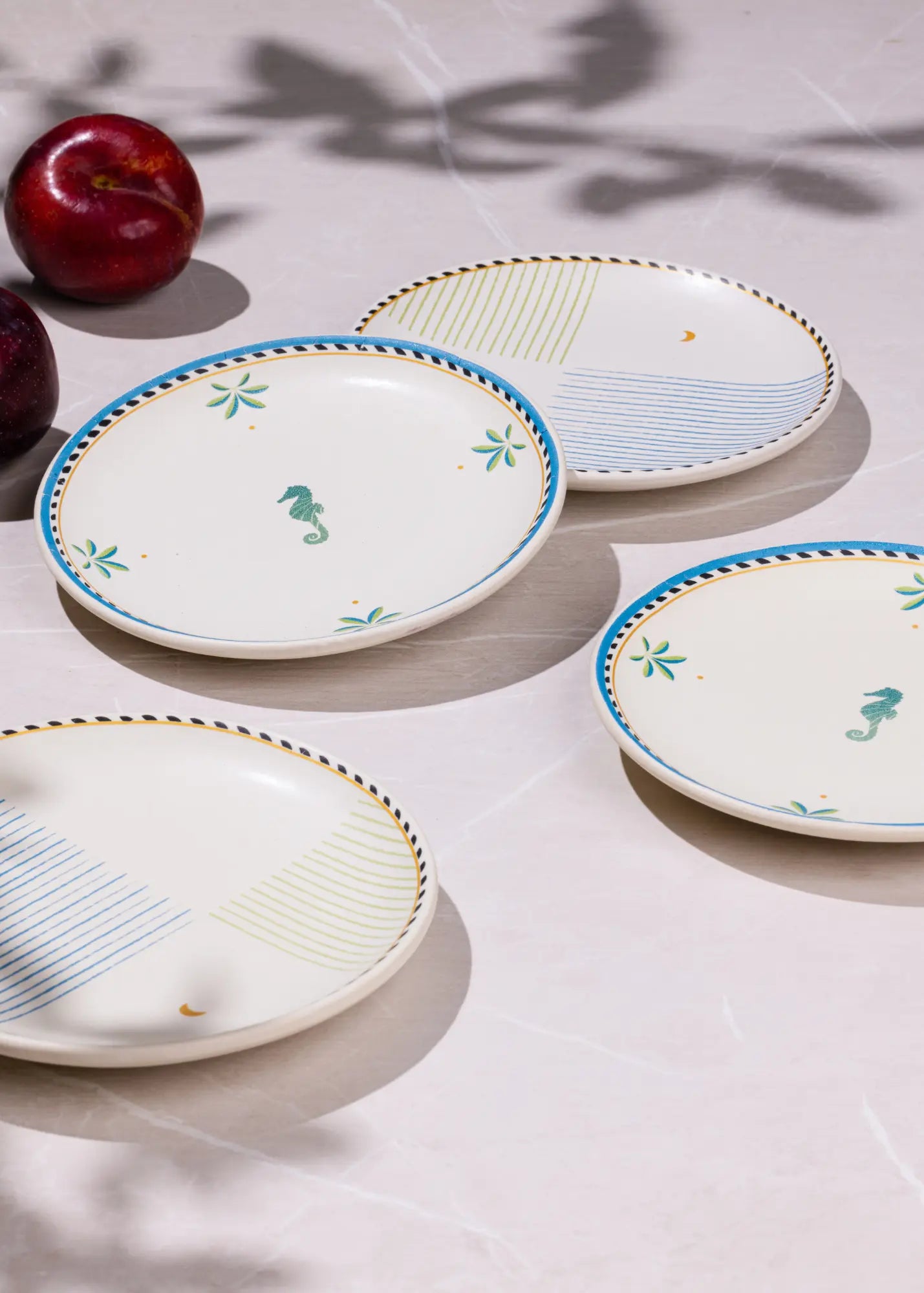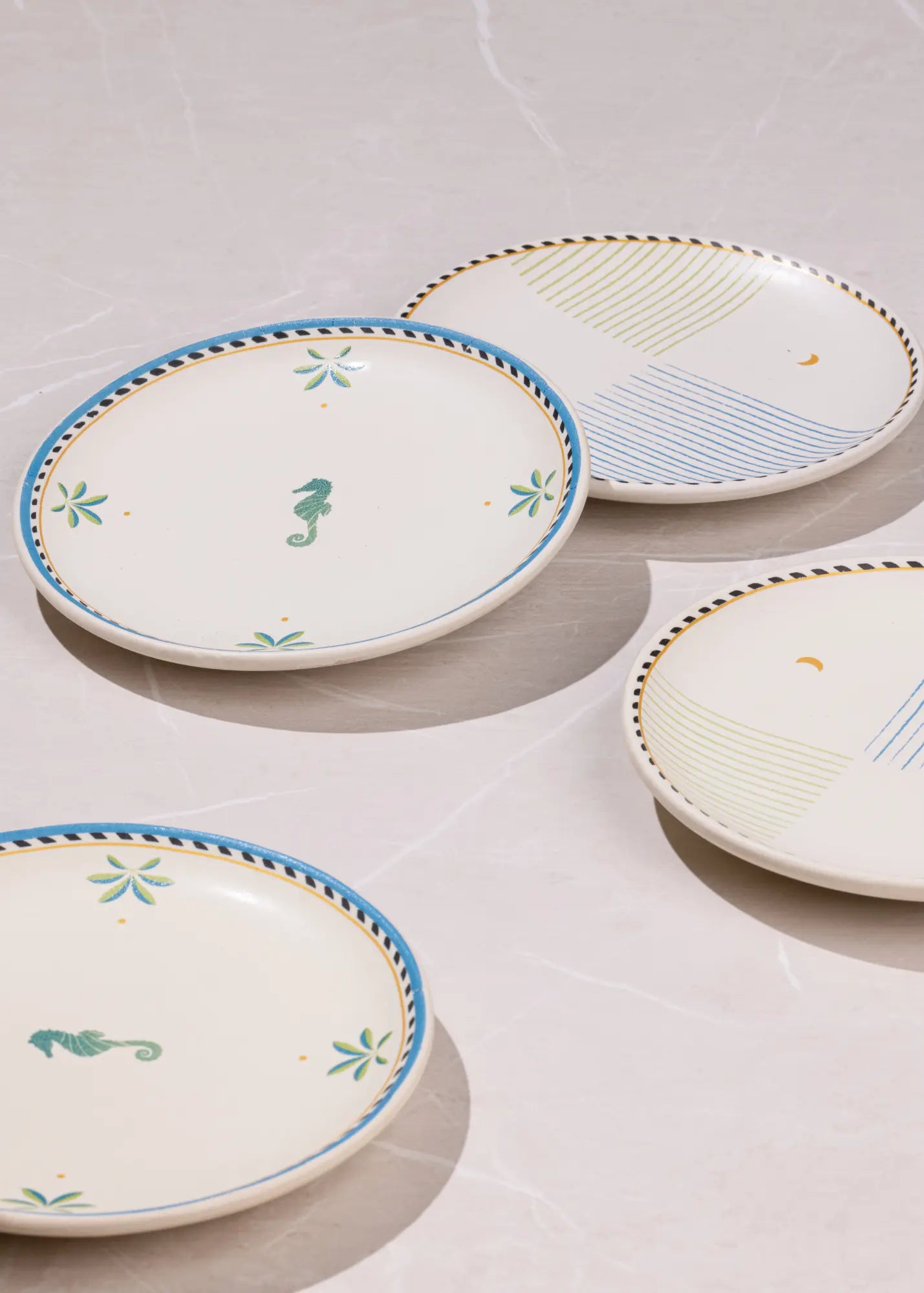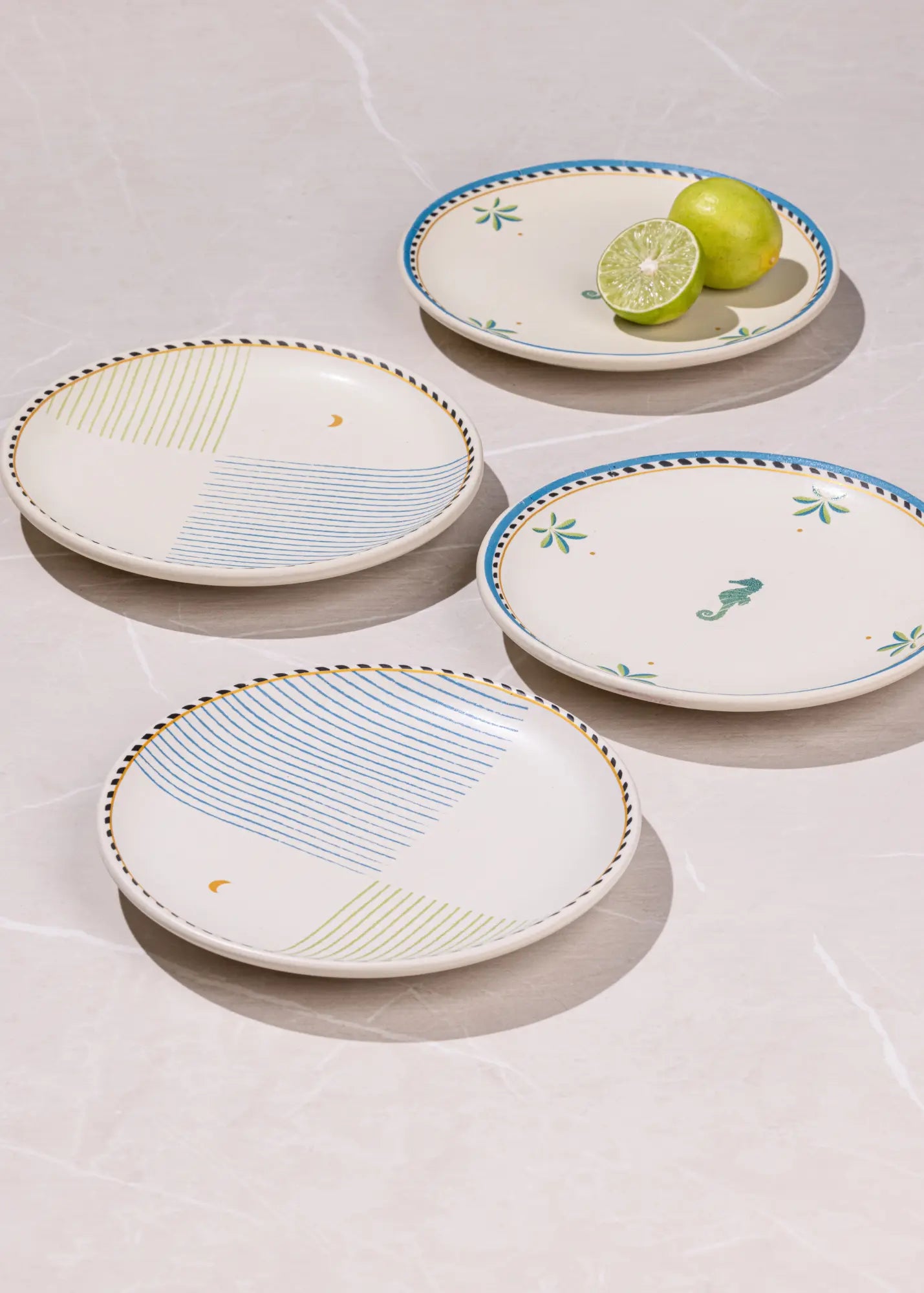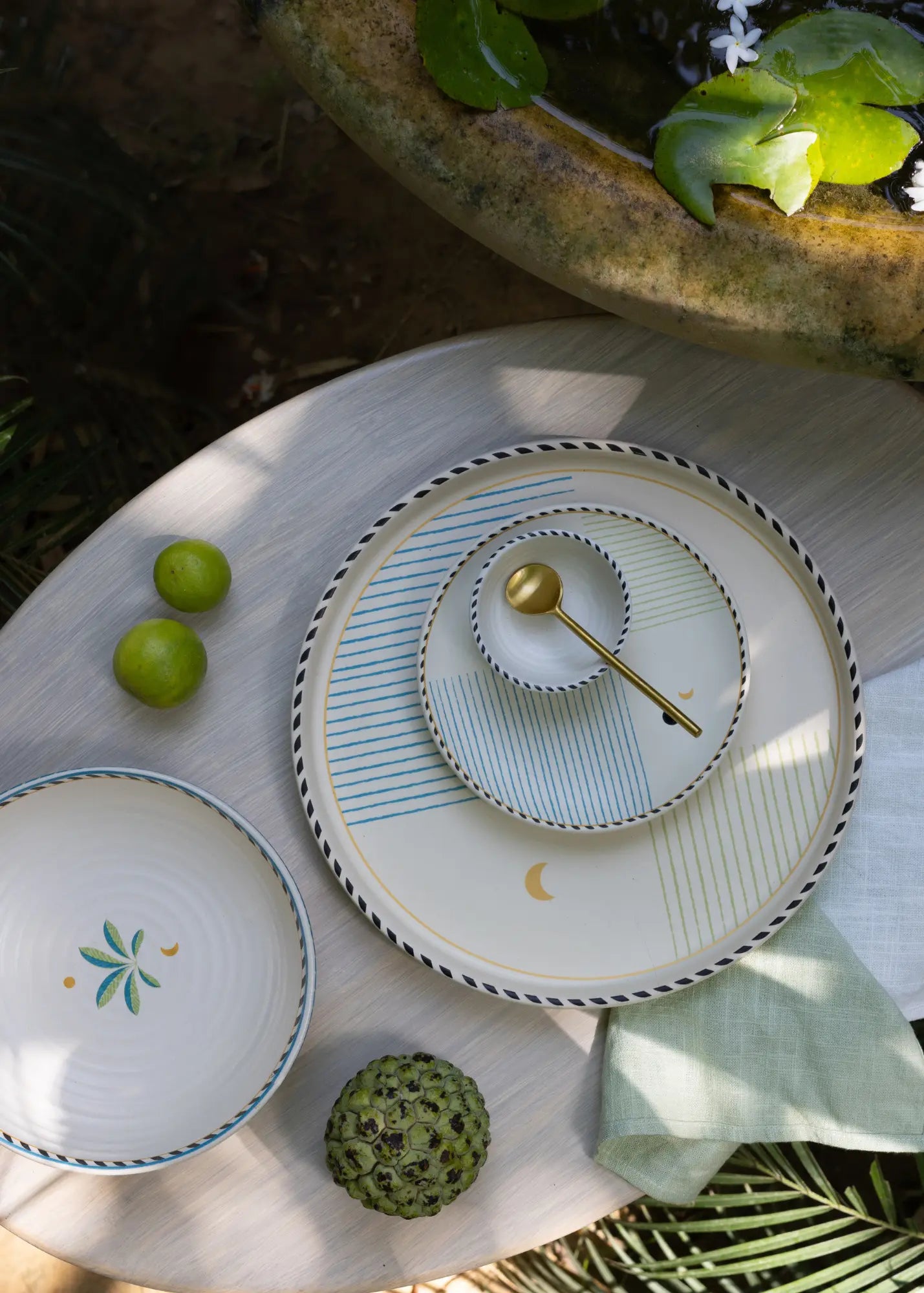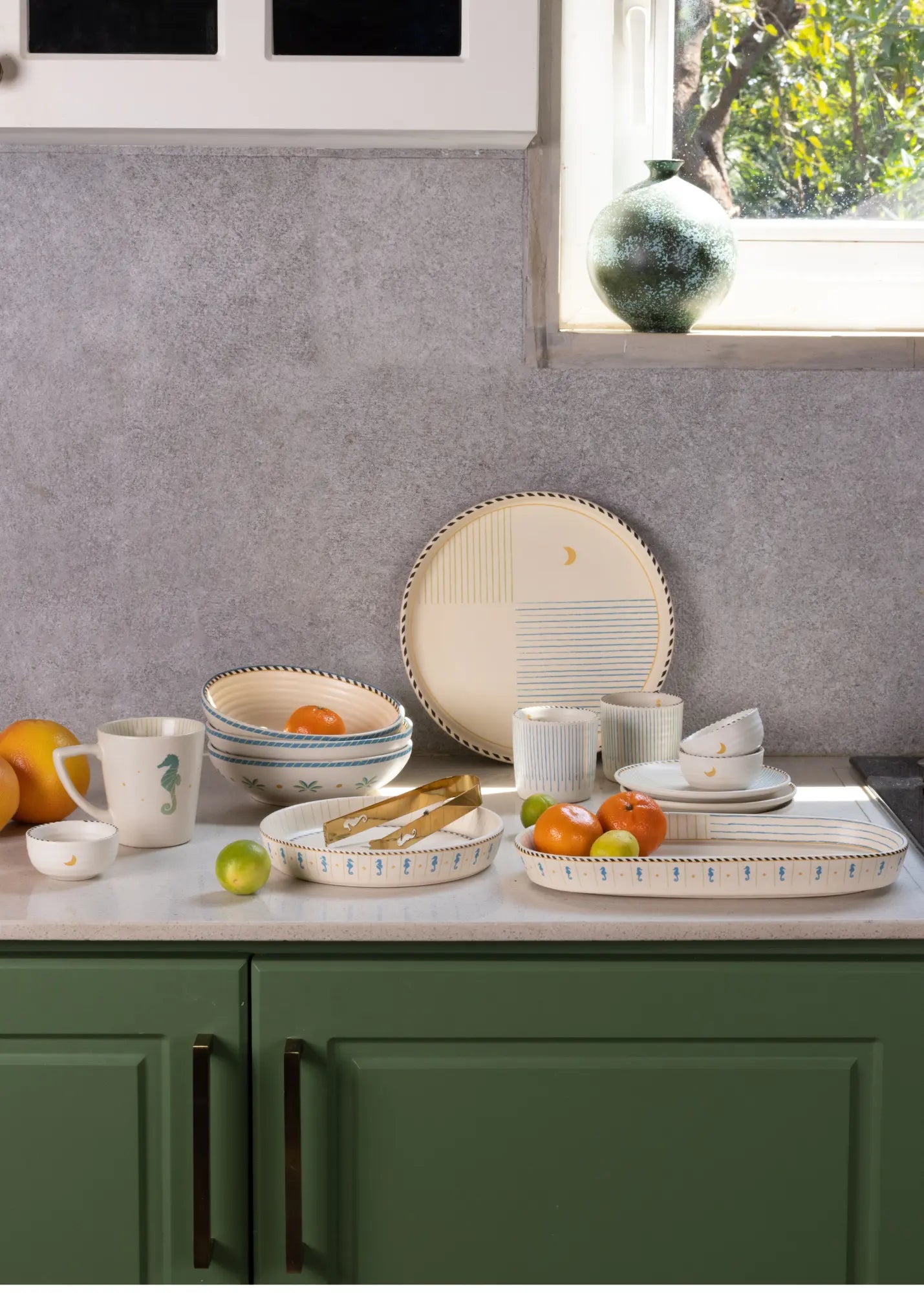 Snack time accessories we can never get enough of - tapas plates! This playful set of 4 comes in a mix of 2 designs - elegant stripes and the good luck traditionally associated with seahorse motifs. Sold as a set of 4 plates, 2 striped and 2 with seahorses and palms. 
Suggested use : snack time never looked this good! 
Dimension: 15.5x15.5x2 cms
Material : Ceramic 
Care instructions: Hand-wash with a soft sponge and mild detergent, avoid the use of abrasives. Do not scrub. Do not use in the dishwasher or microwave.