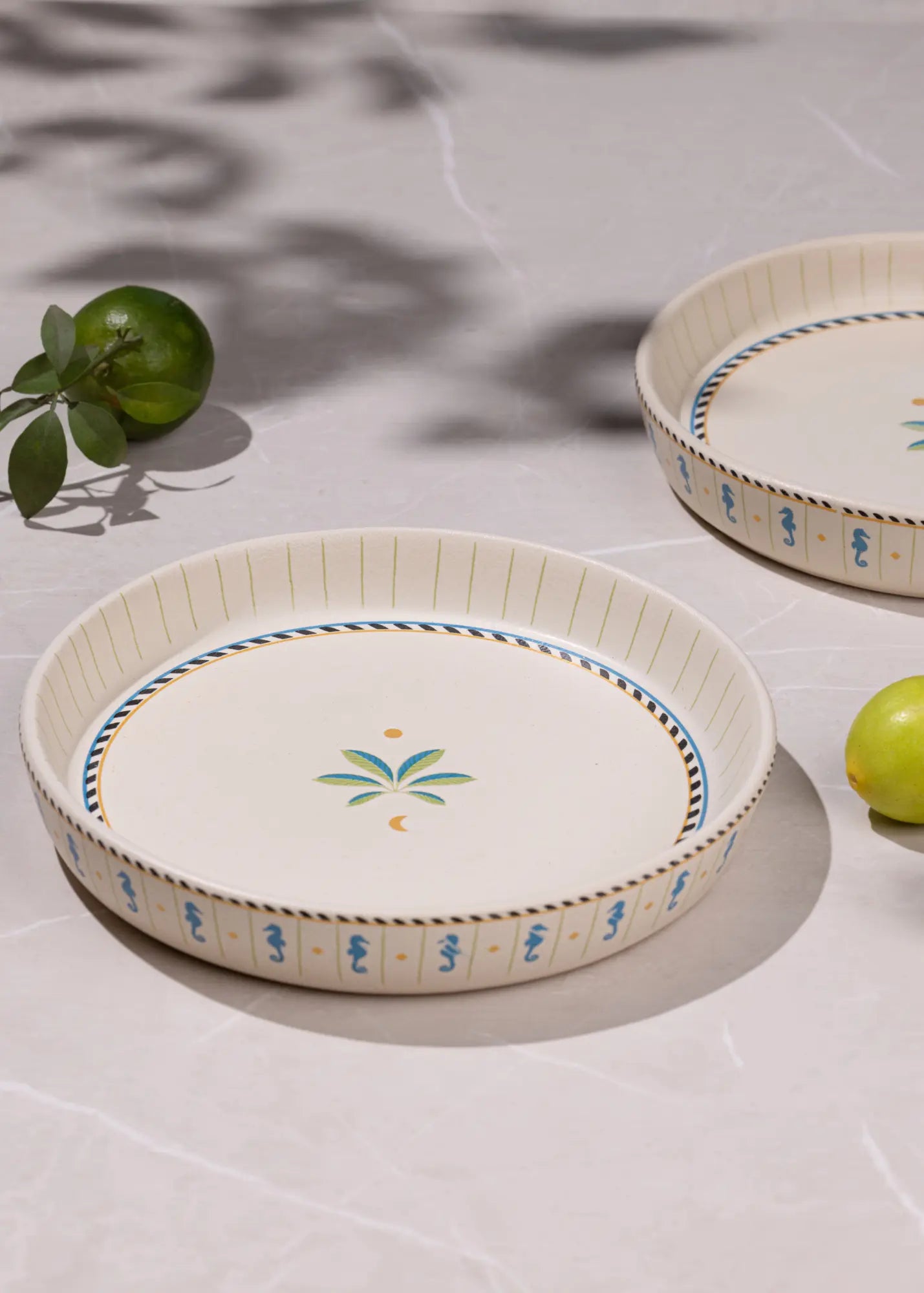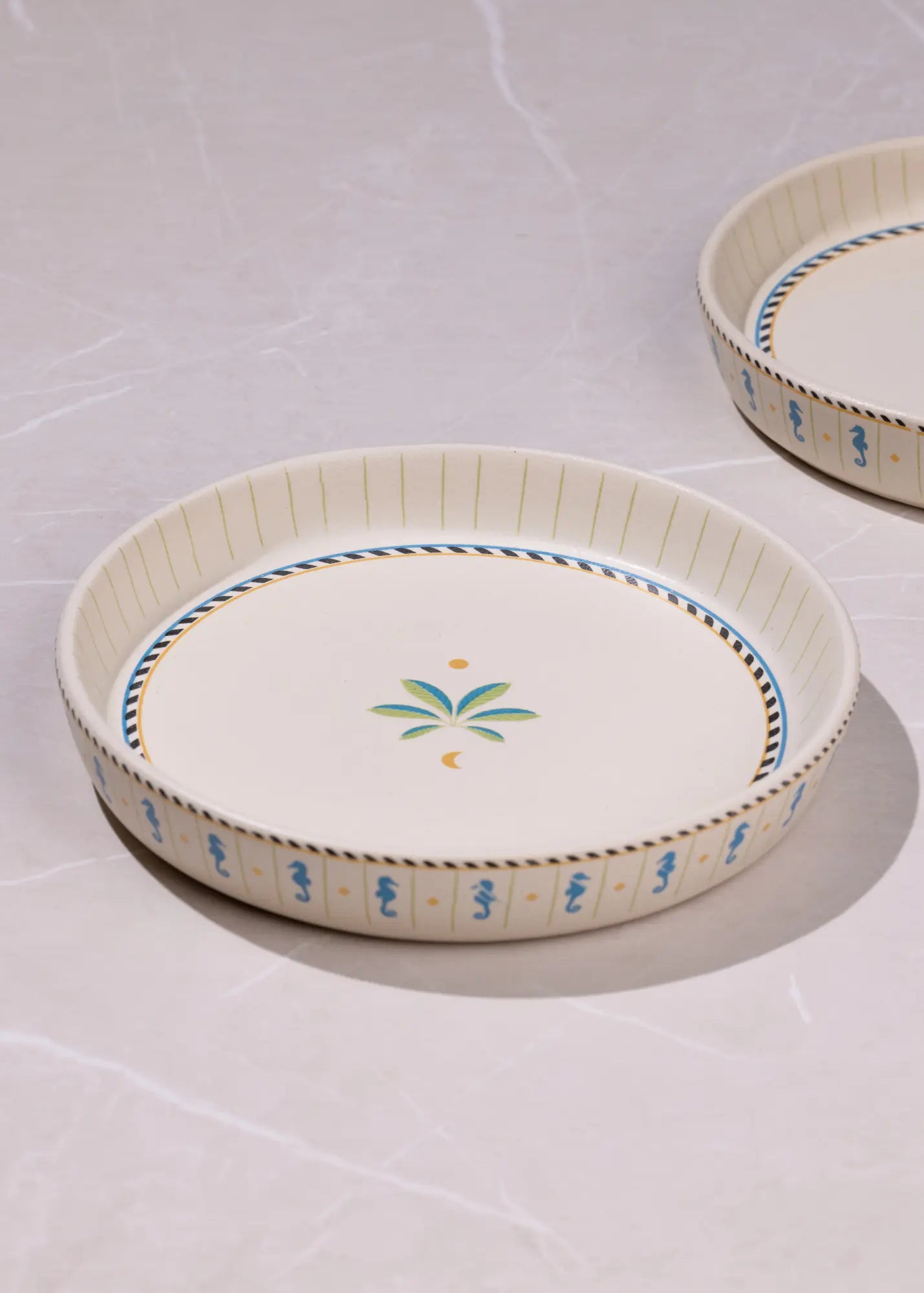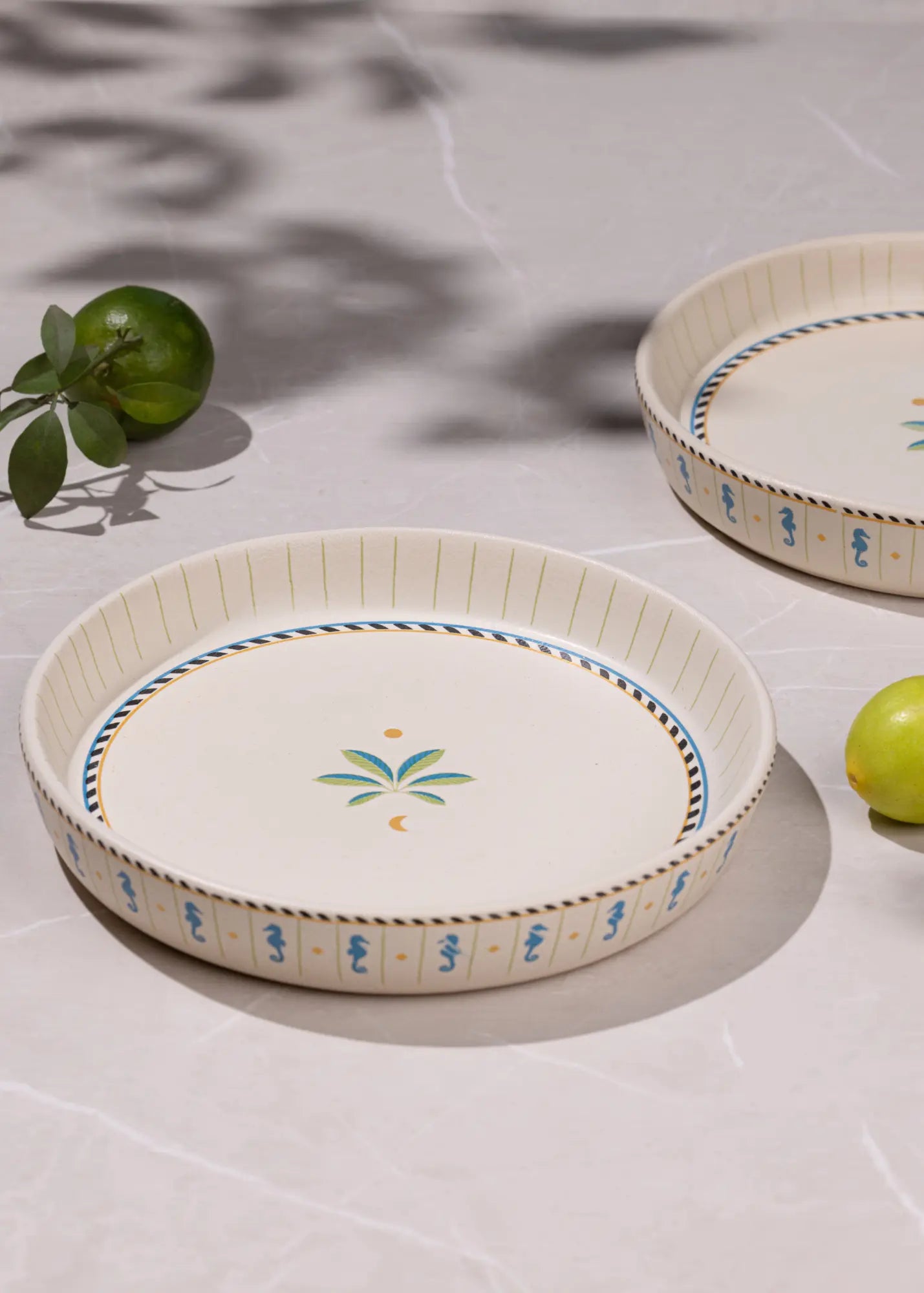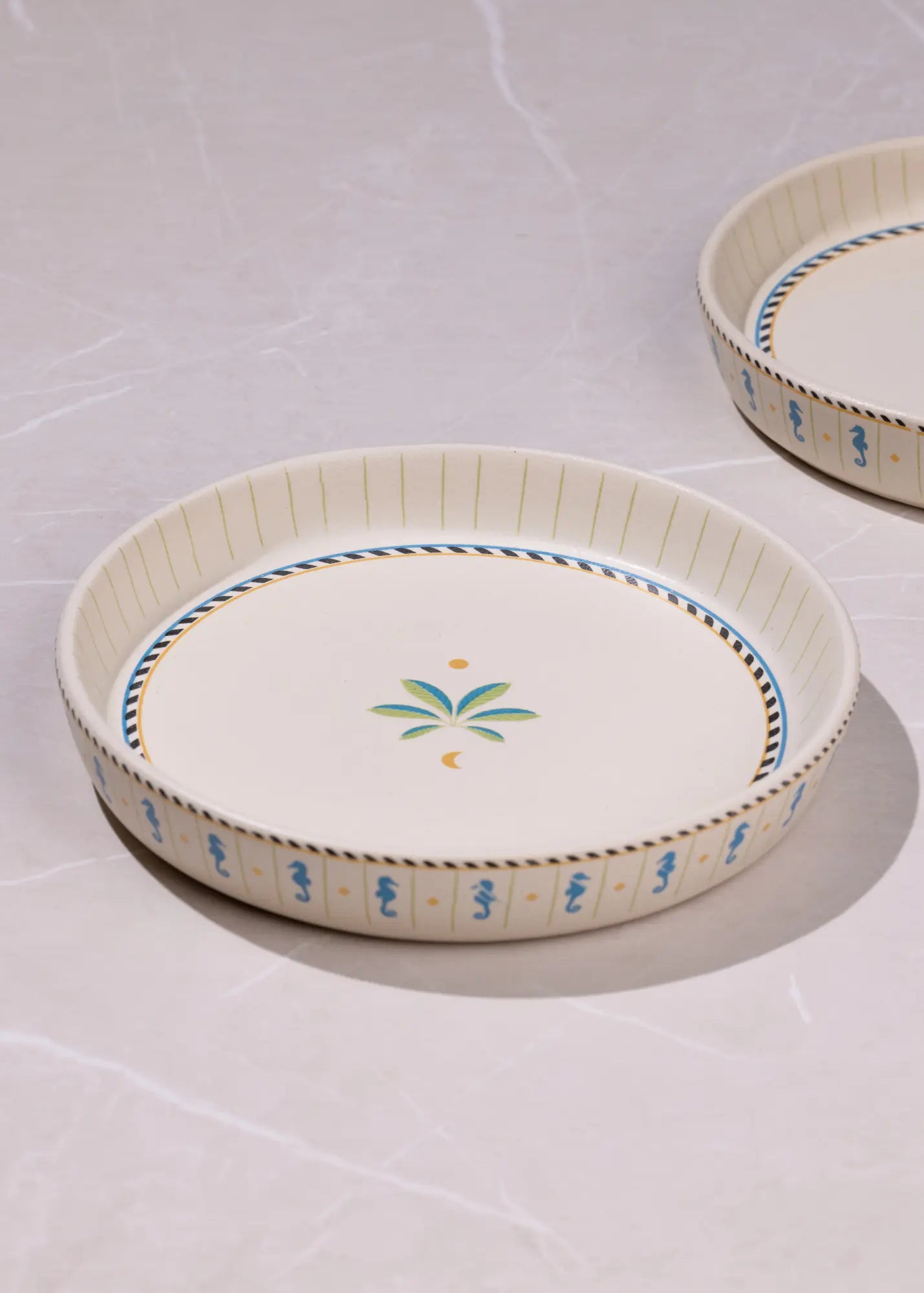 One of our favourite pieces- adorned with stylish green stripes on the edges and a captivating palm motif in the centre. The addition of elegant gold detailing and the small sea horse motifs 
is not only visually stunning but also completes the piece. 
Use it to serve an array of delectable snacks and appetizers or as an alternative to a traditional plate for meals served in bowls.This one's definitely a versatile addition to your kitchen and dining collection.
Suggested use : Snacks, desserts, or a solo meal, this platter works for all! 

Dimension: 20x20x3 cms
Material : Ceramic 
Care instructions: Hand-wash with a soft sponge and mild detergent, avoid the use of abrasives. Do not scrub. Do not use in the dishwasher or microwave.