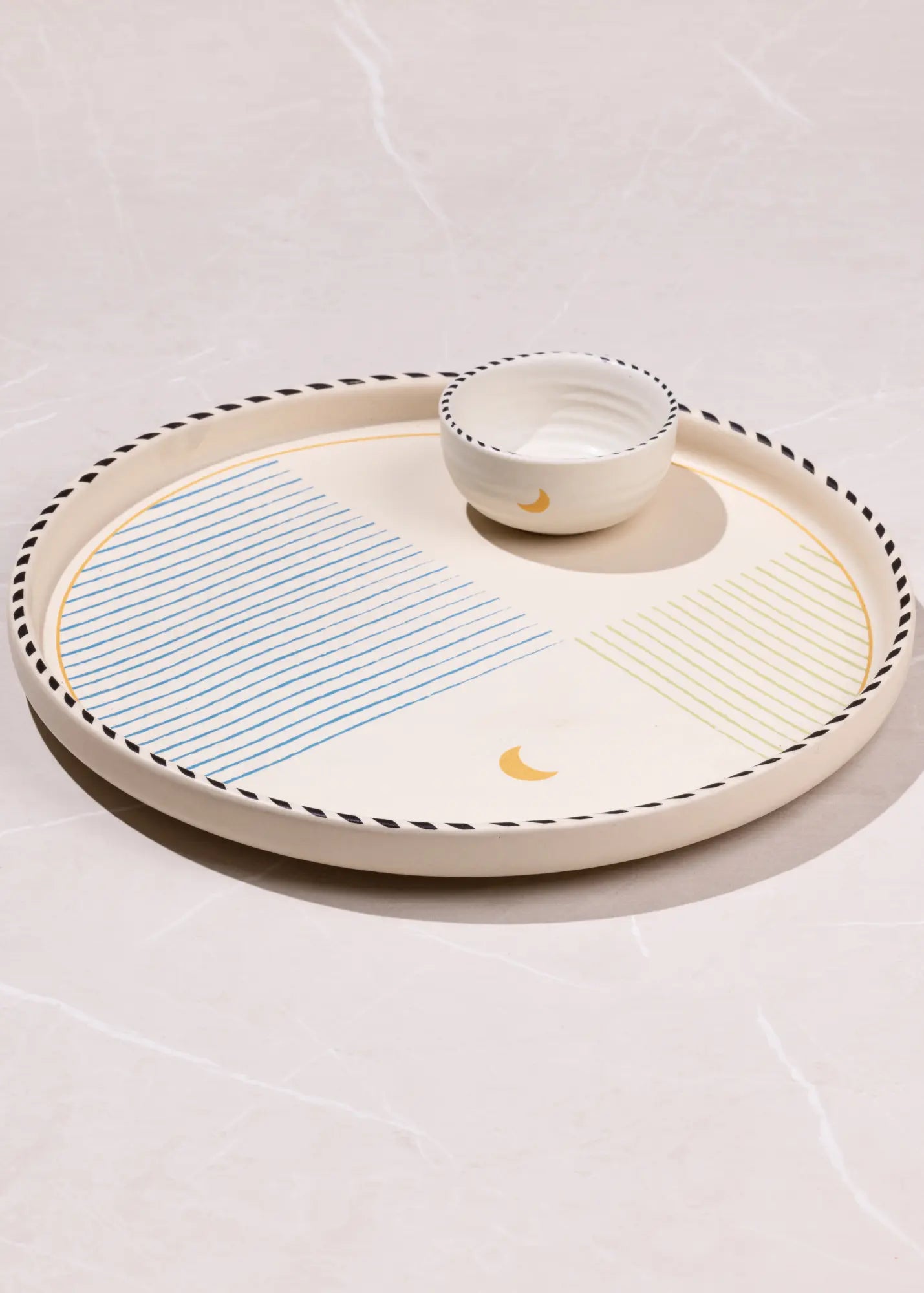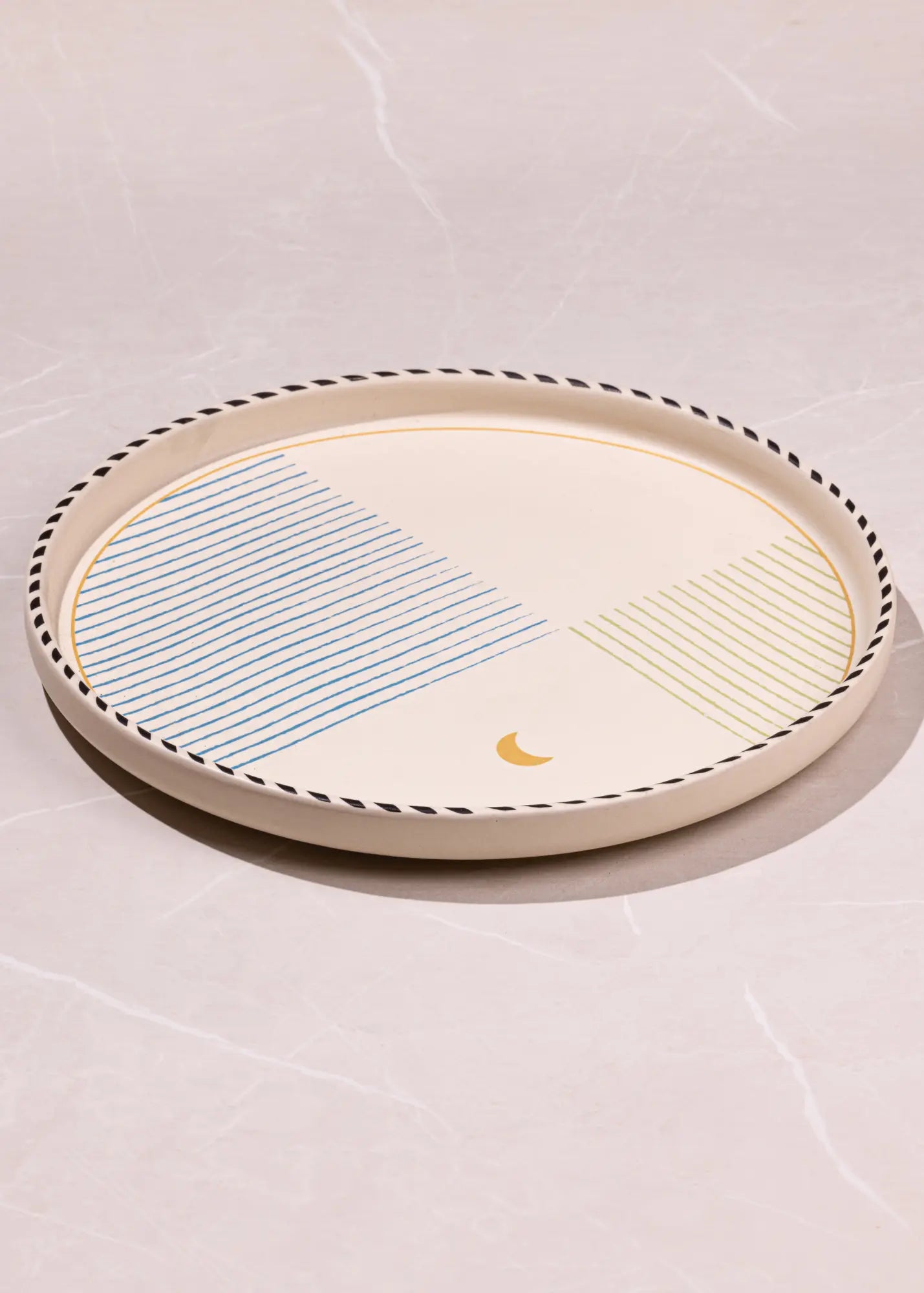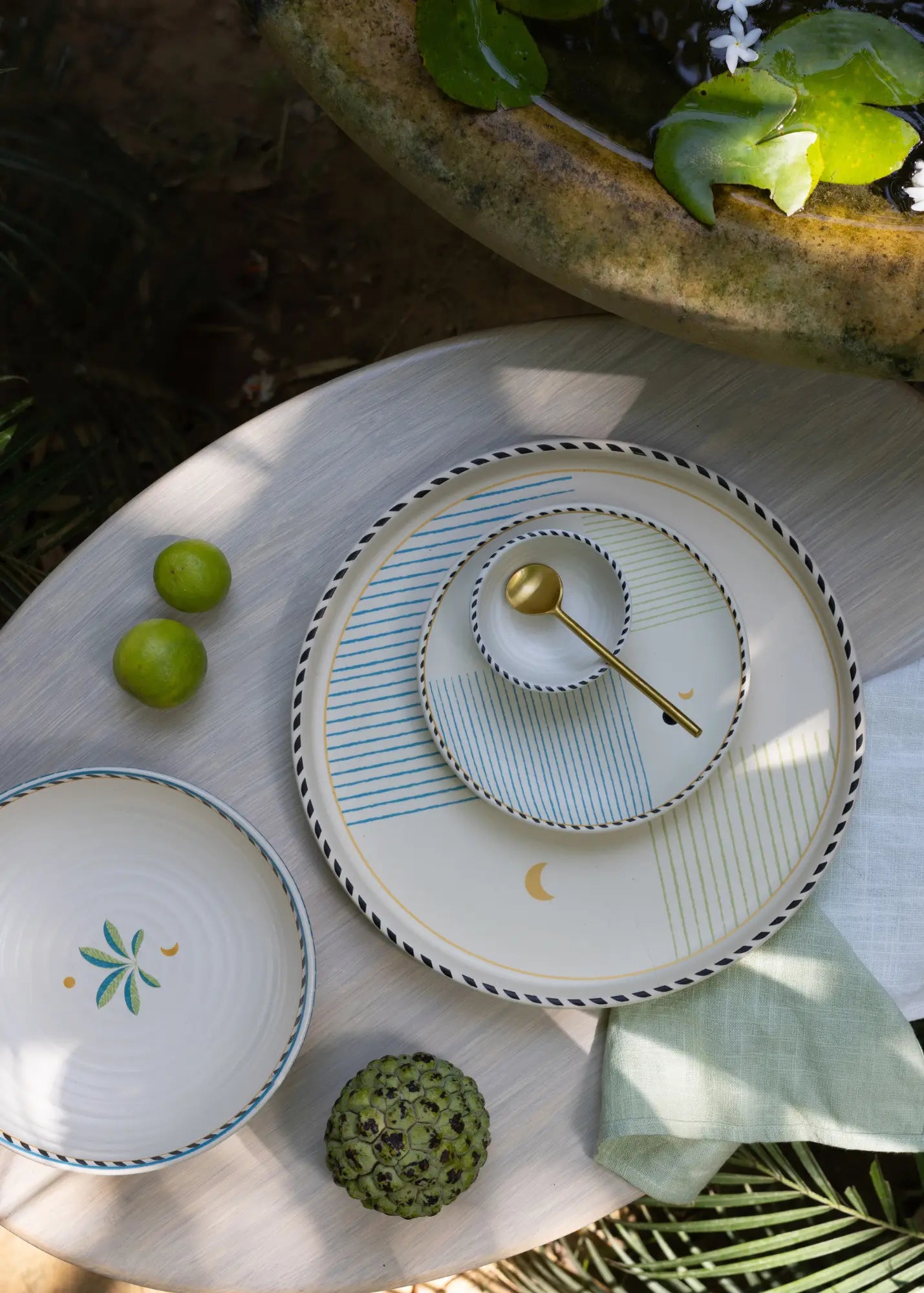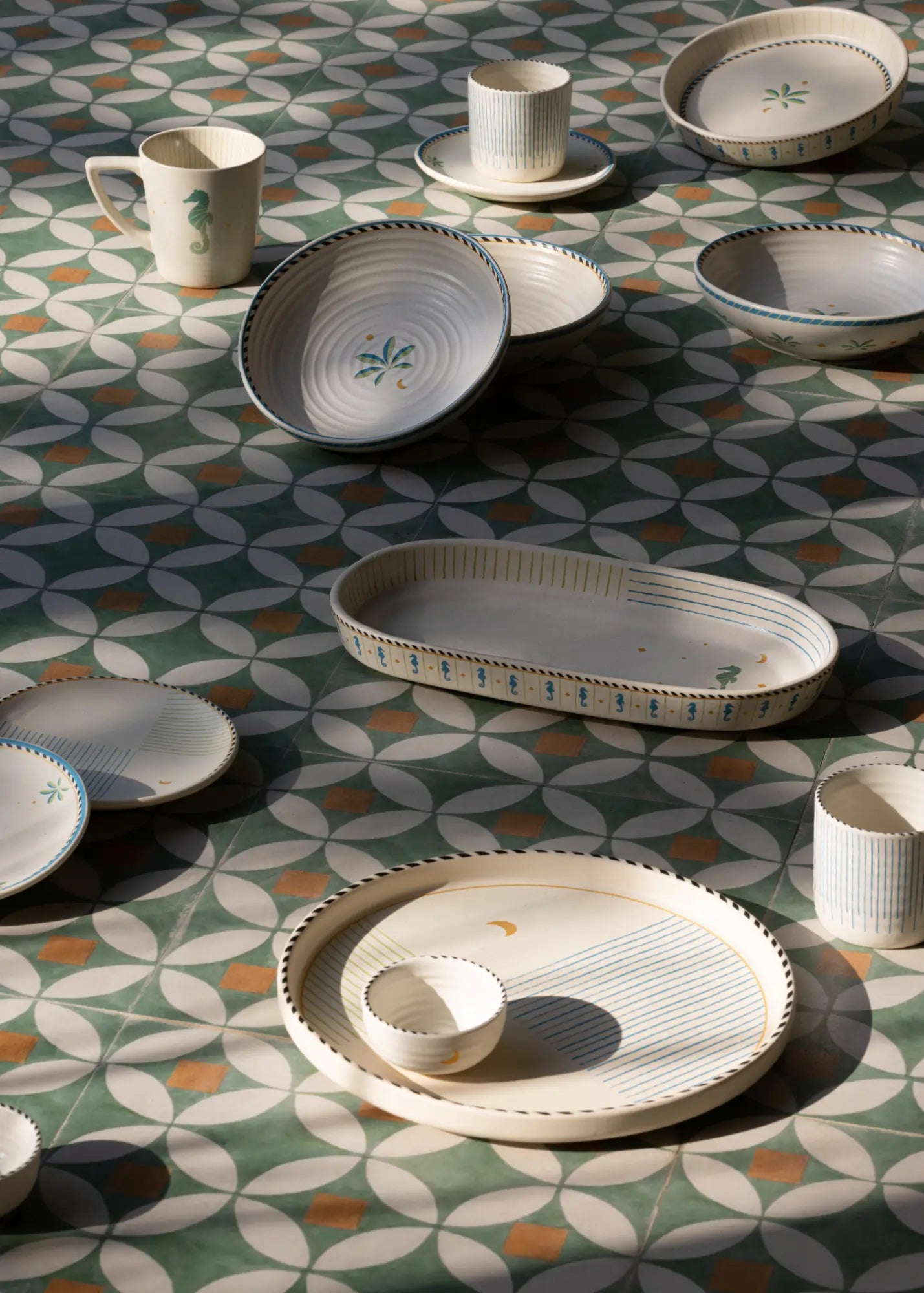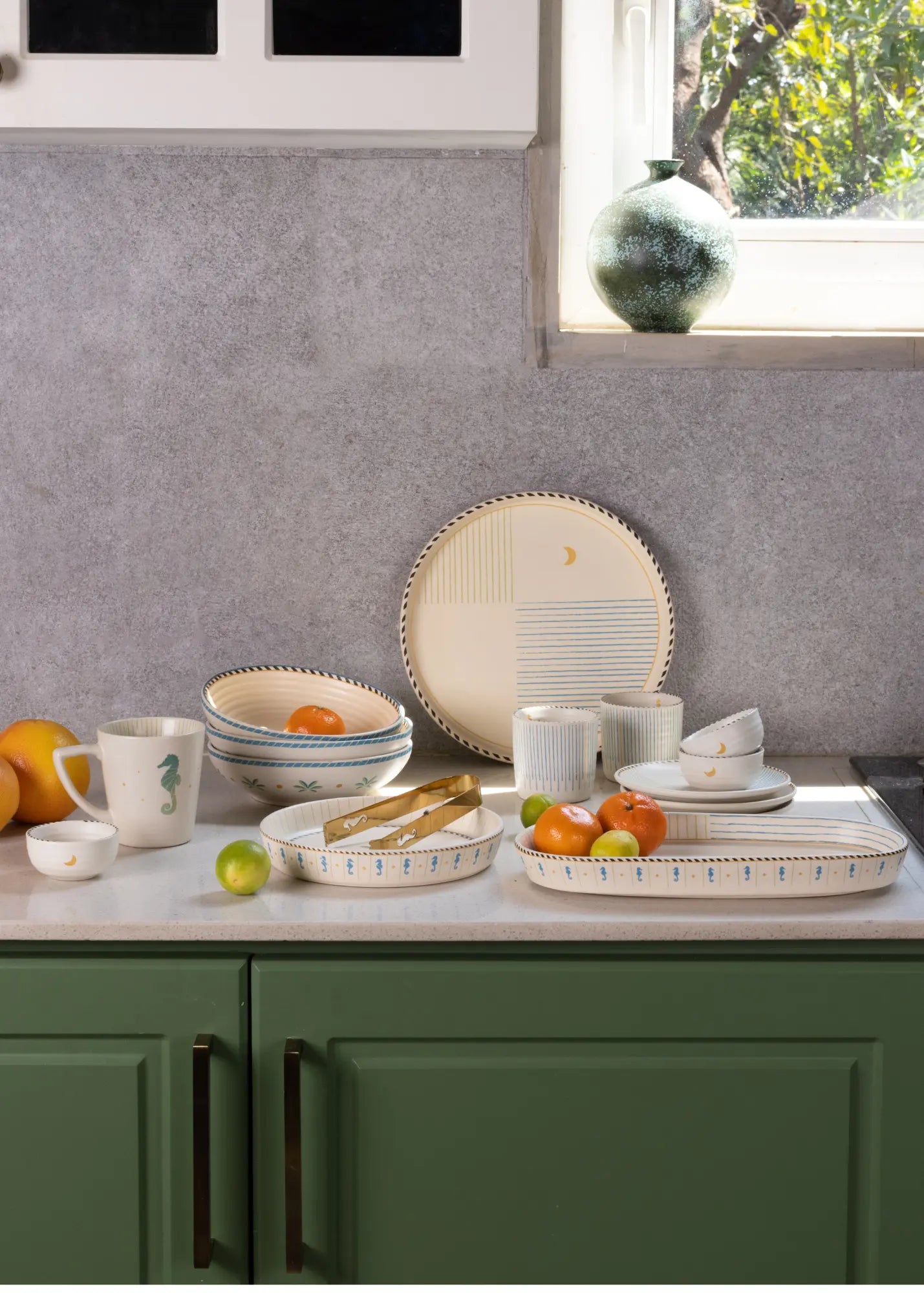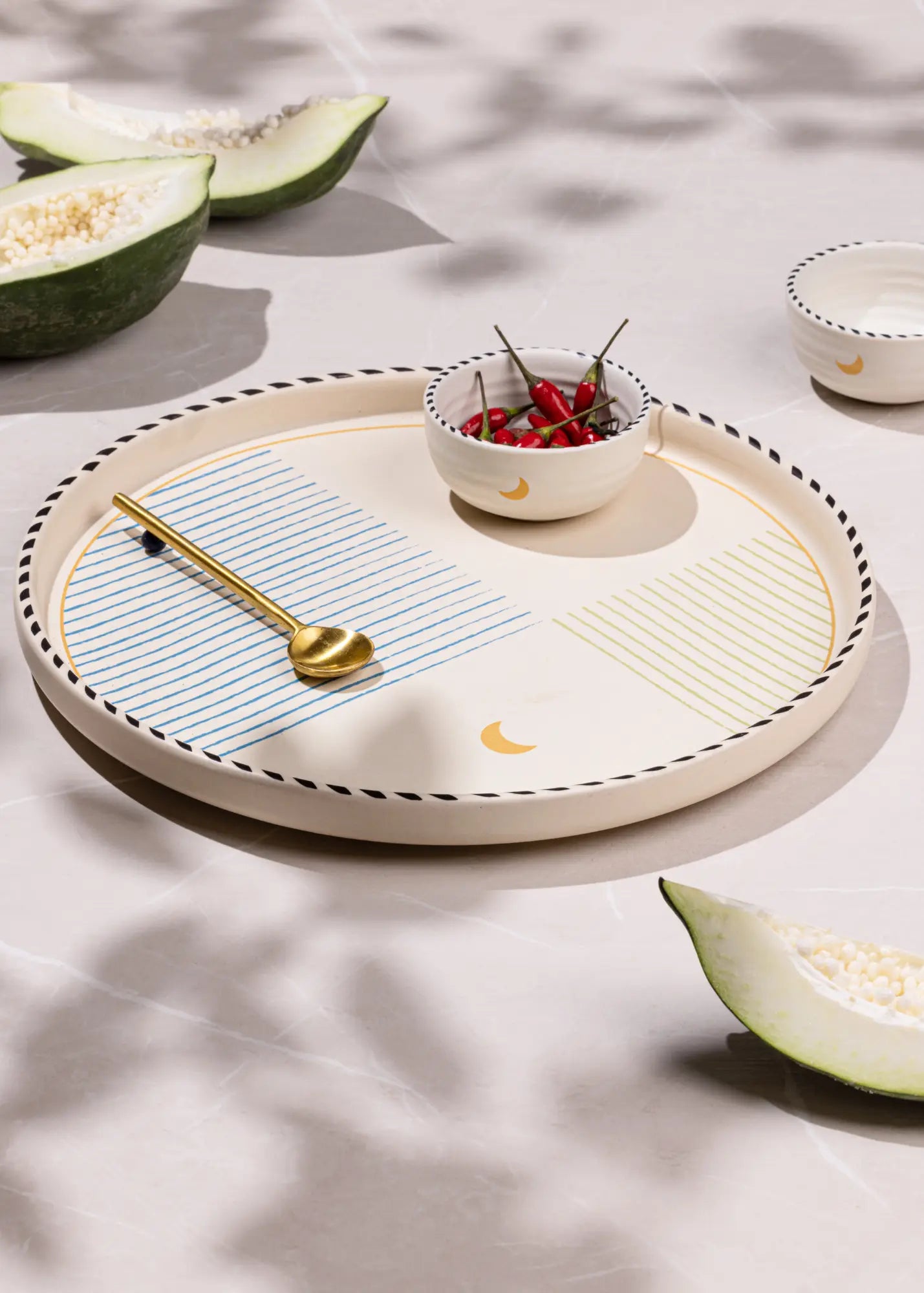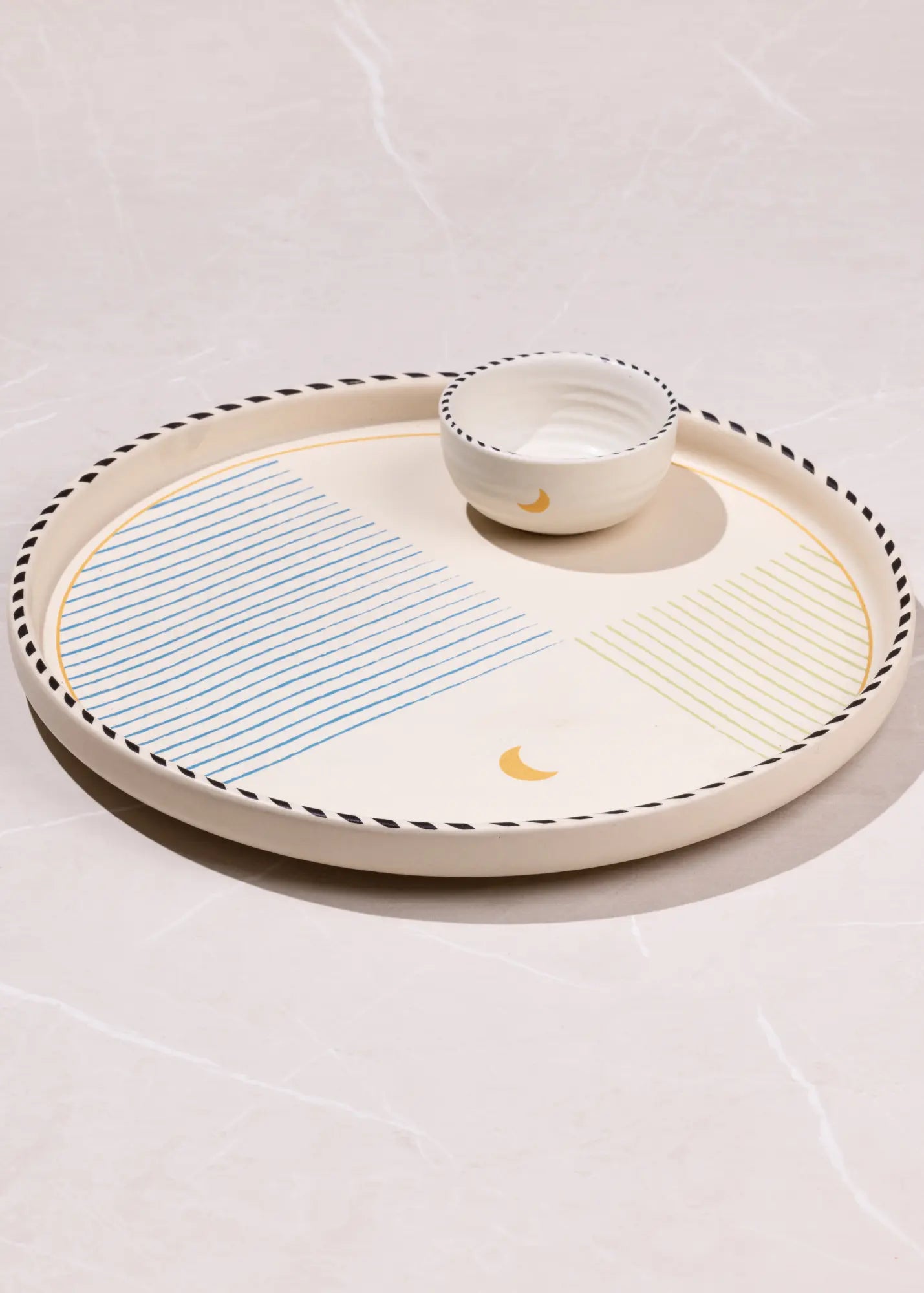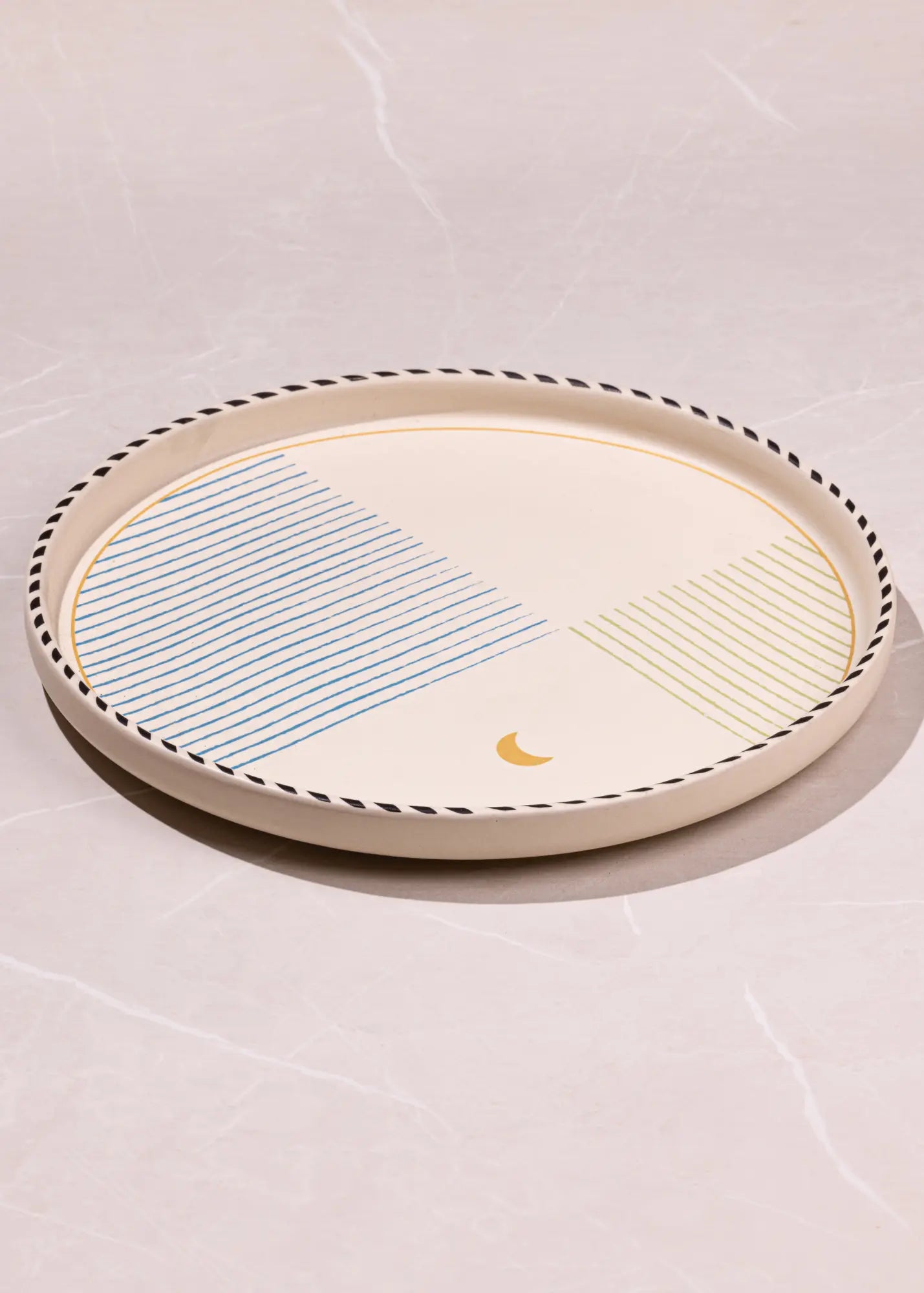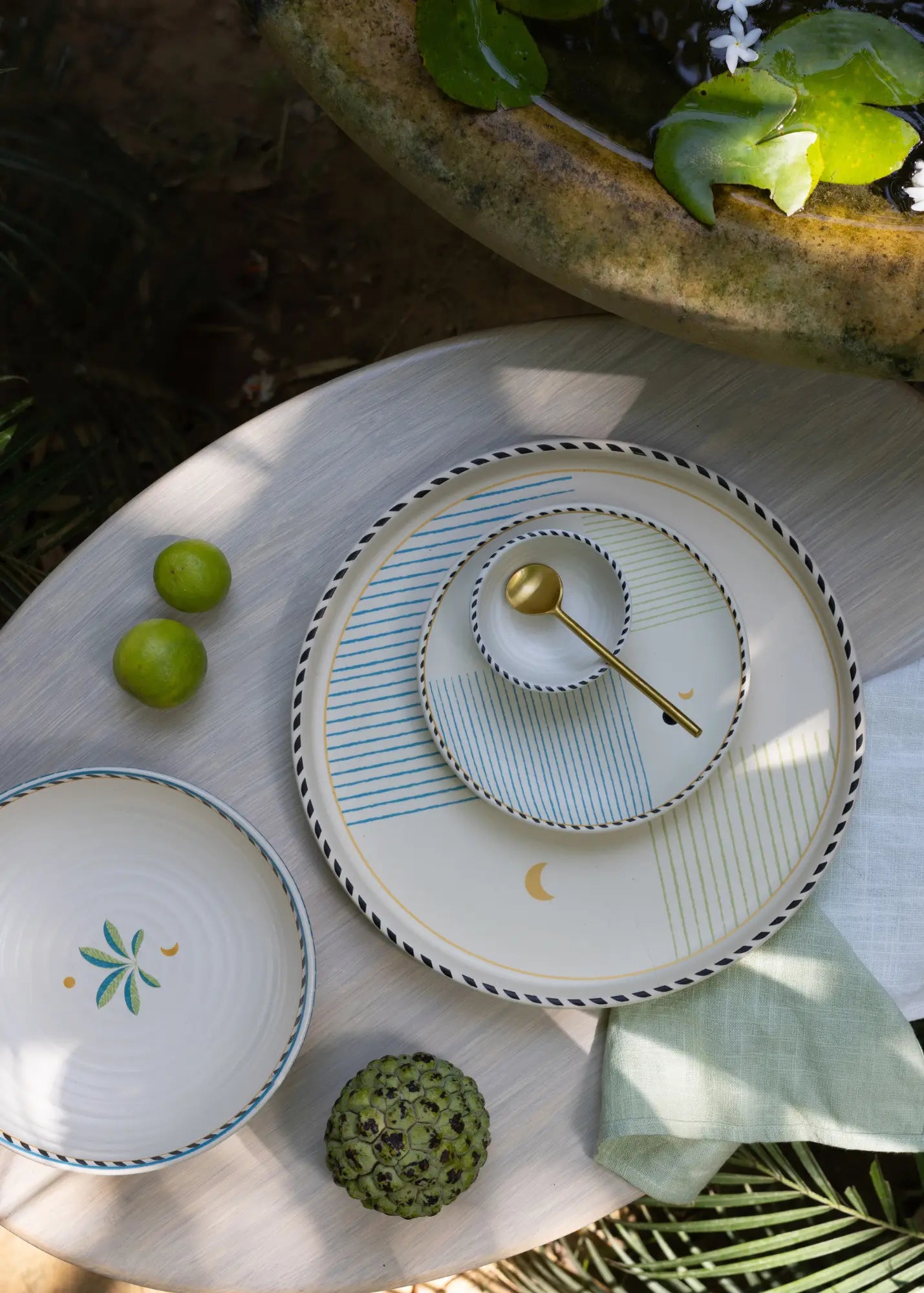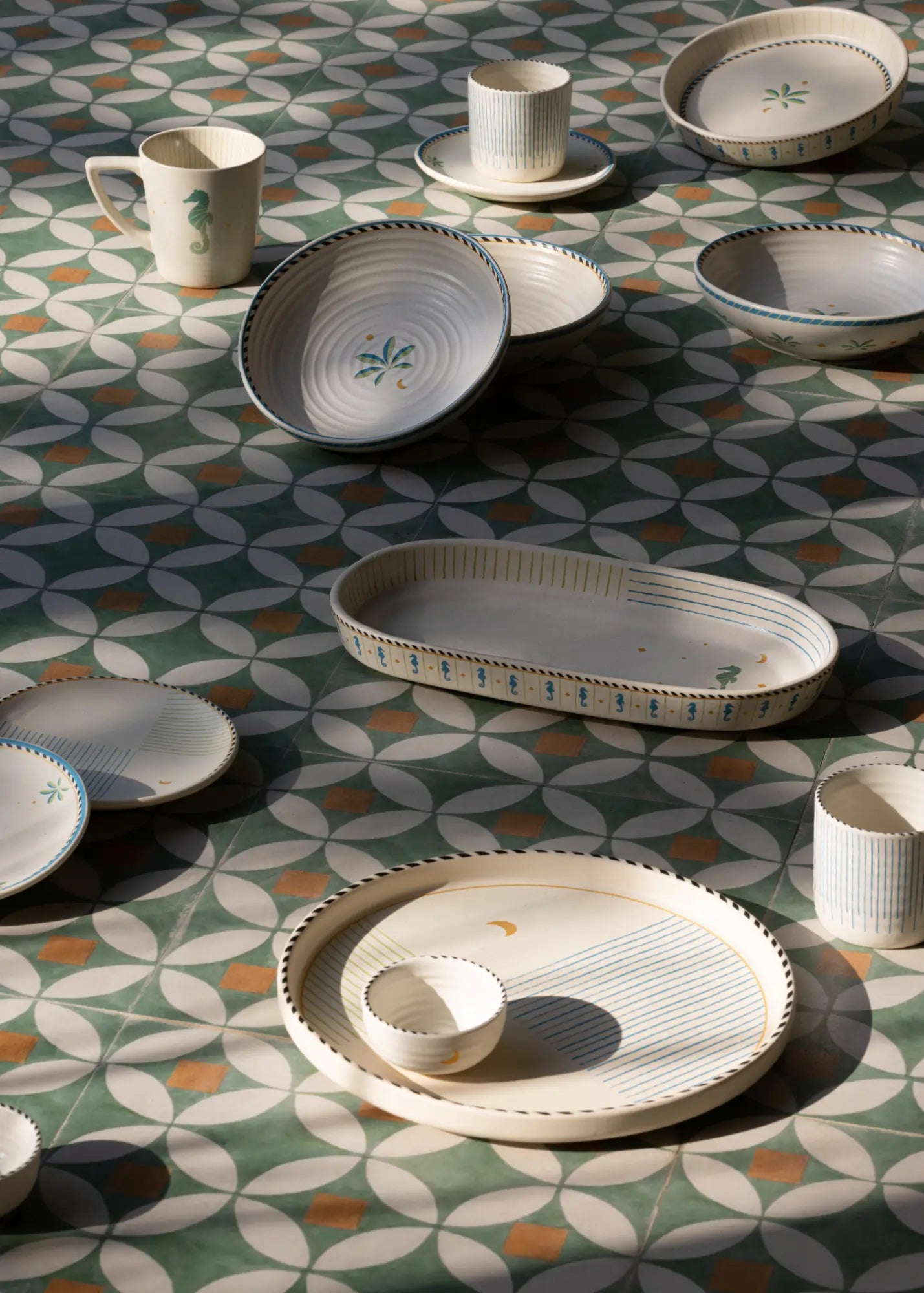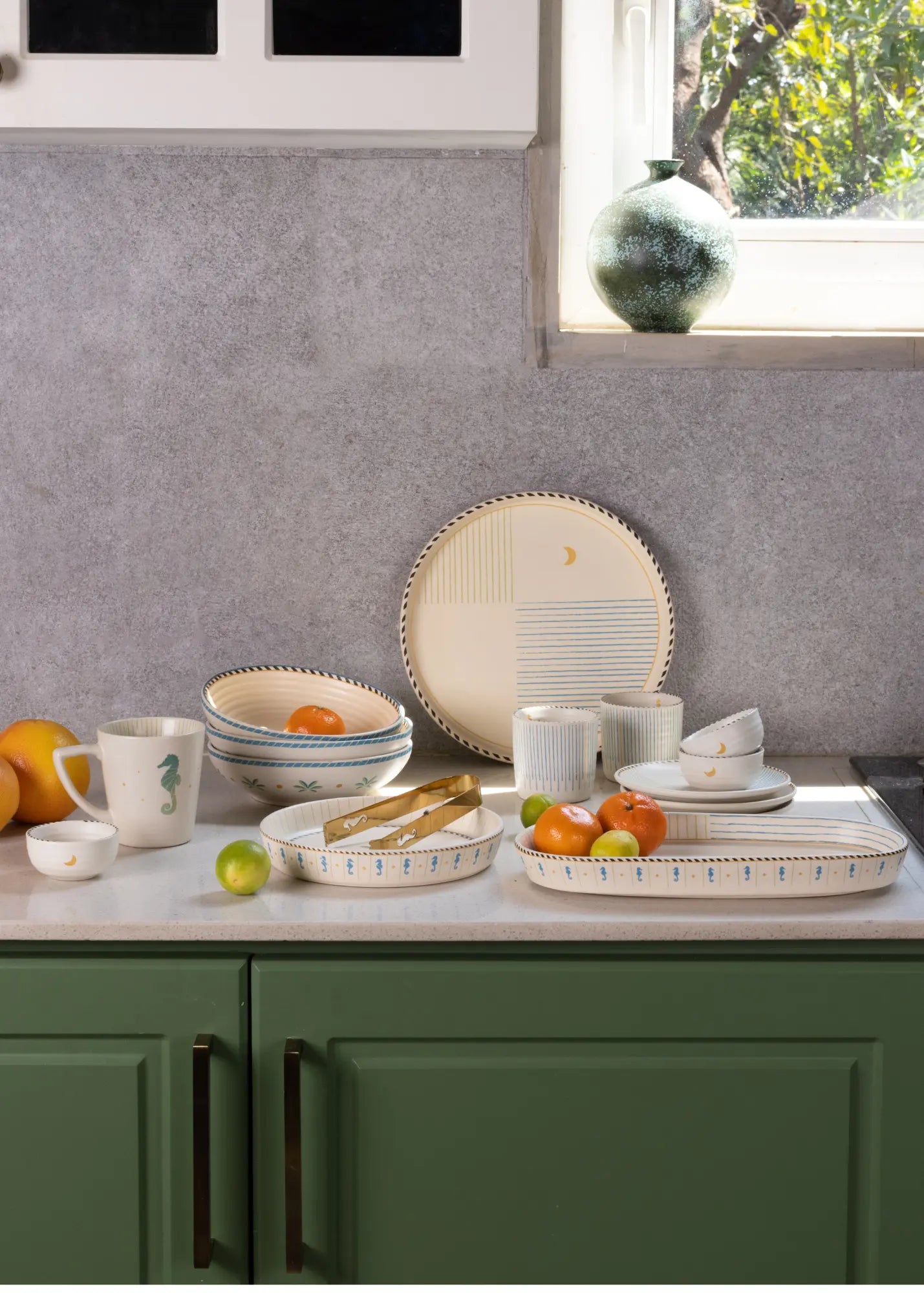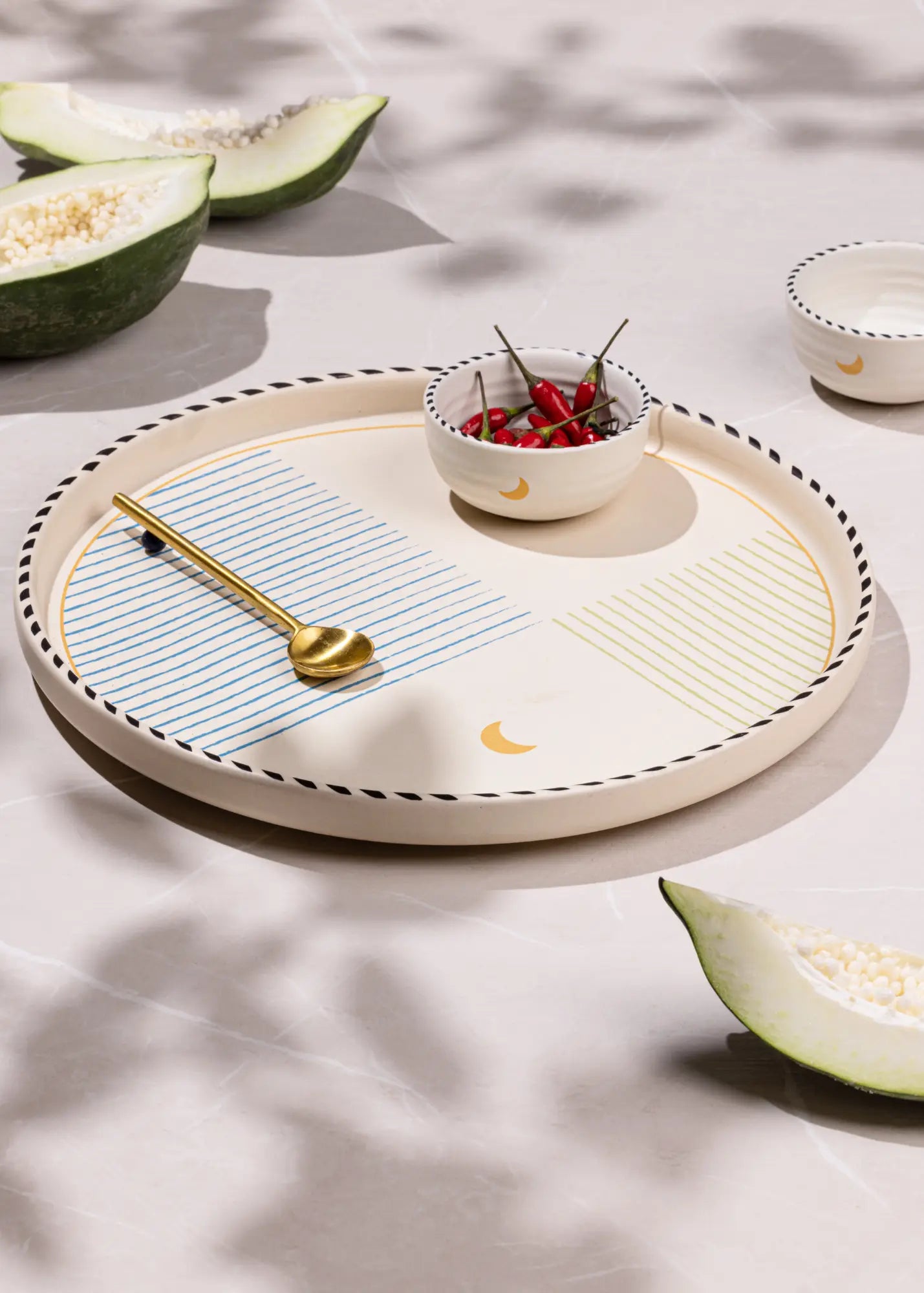 With a pleasing play of stripes, this platter adds effortless elegance to your hosting. With it's generous size, it can also double up as a dinner plate! Handmade in India.
Suggested use : Snacks, desserts, breads or as a thaali - there's no end to the many ways you can use this platter! Pairs perfectly with our mini dip bowls.
Dimension: 26.5x26.5x2.5 cms
Material : Ceramic 
Care instructions: Hand-wash with a soft sponge and mild detergent, avoid the use of abrasives. Do not scrub. Do not use in the dishwasher or microwave.