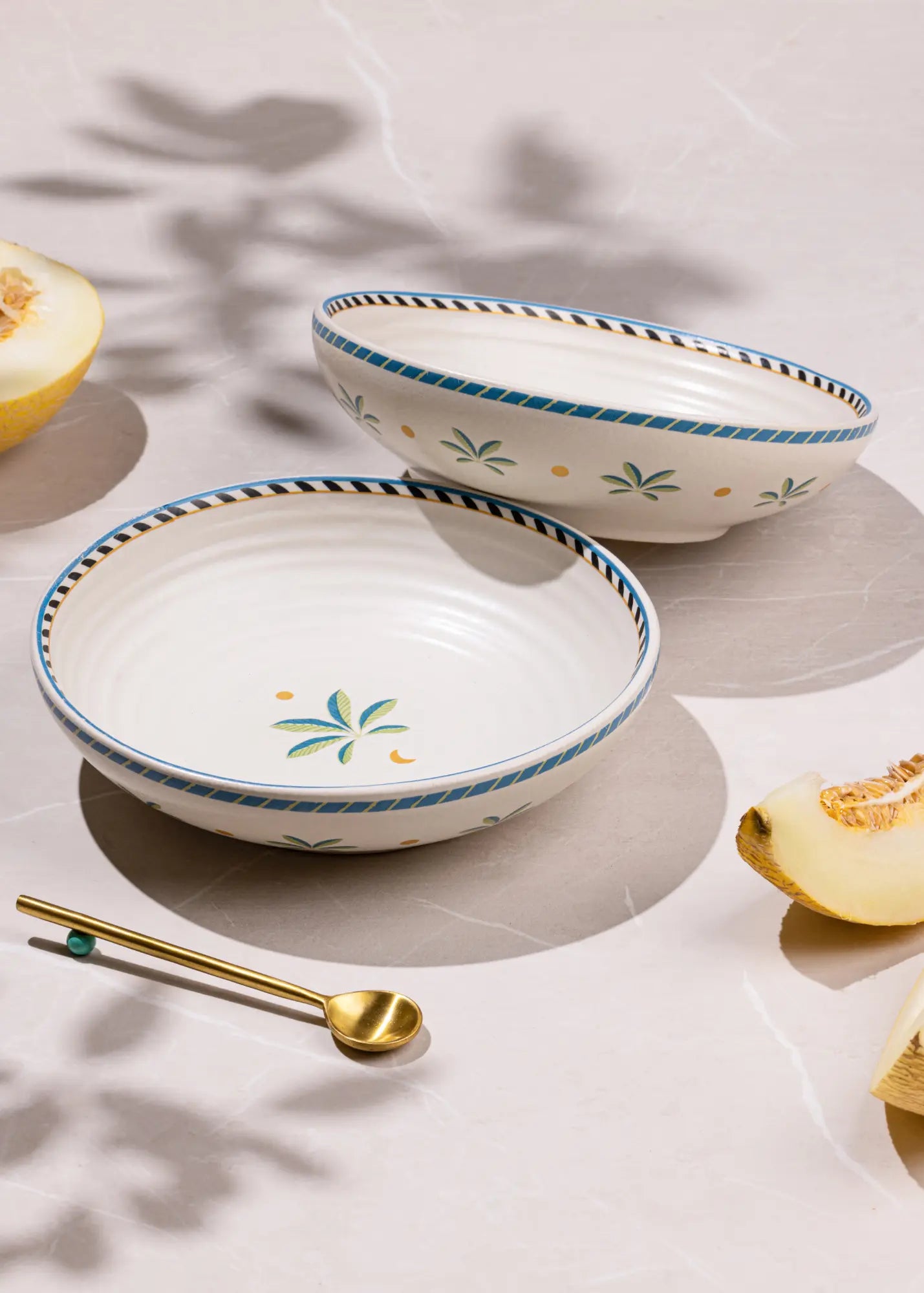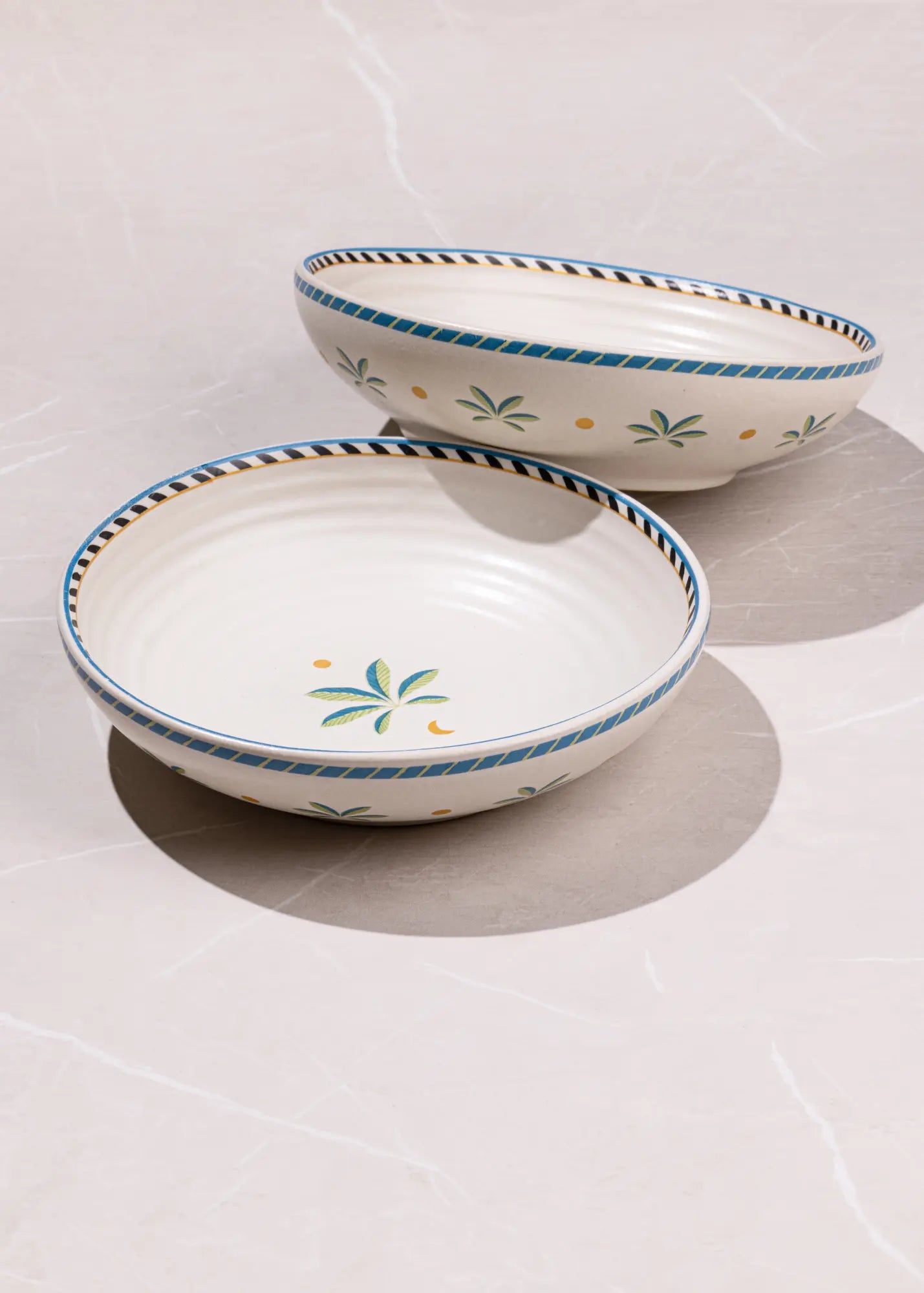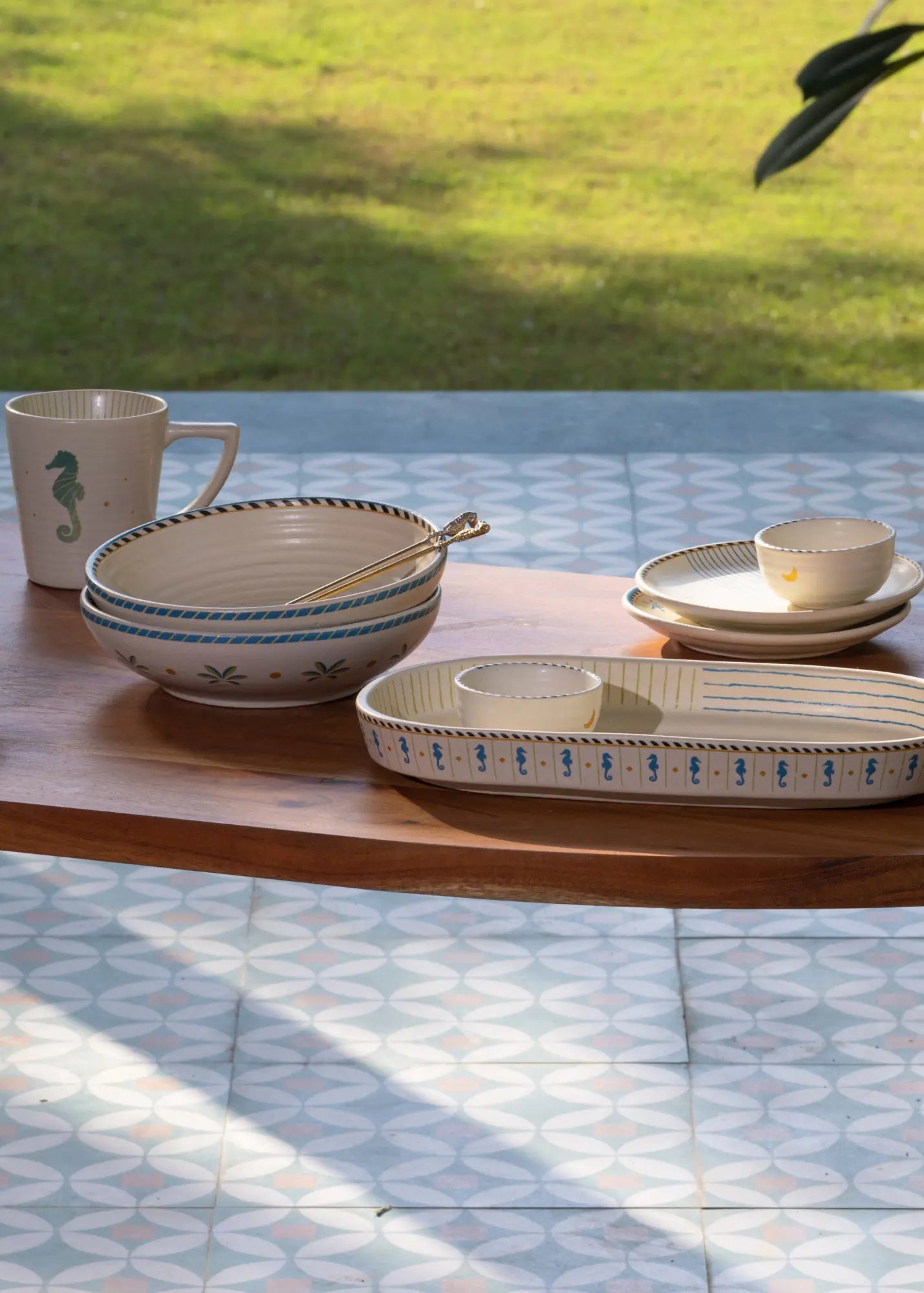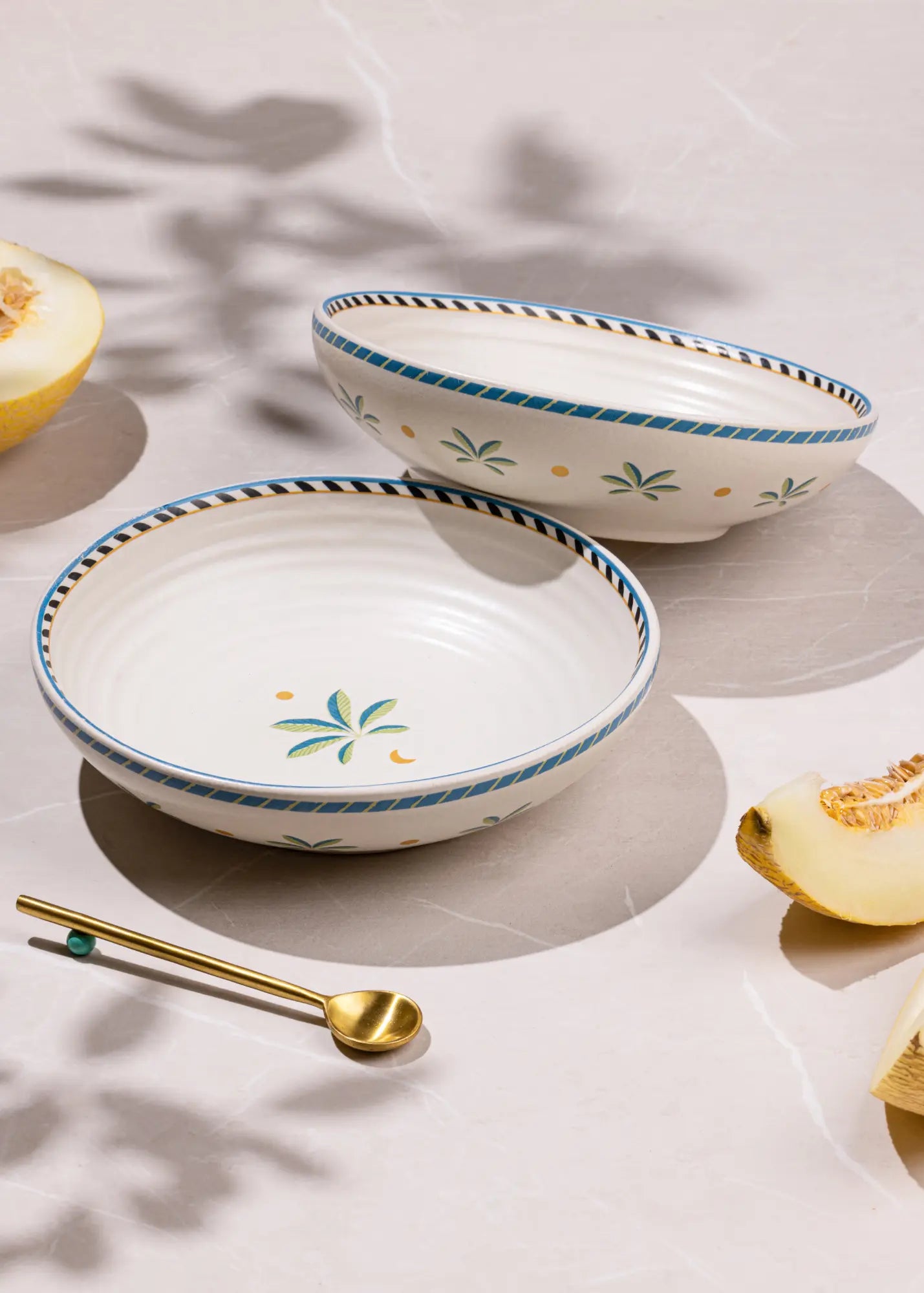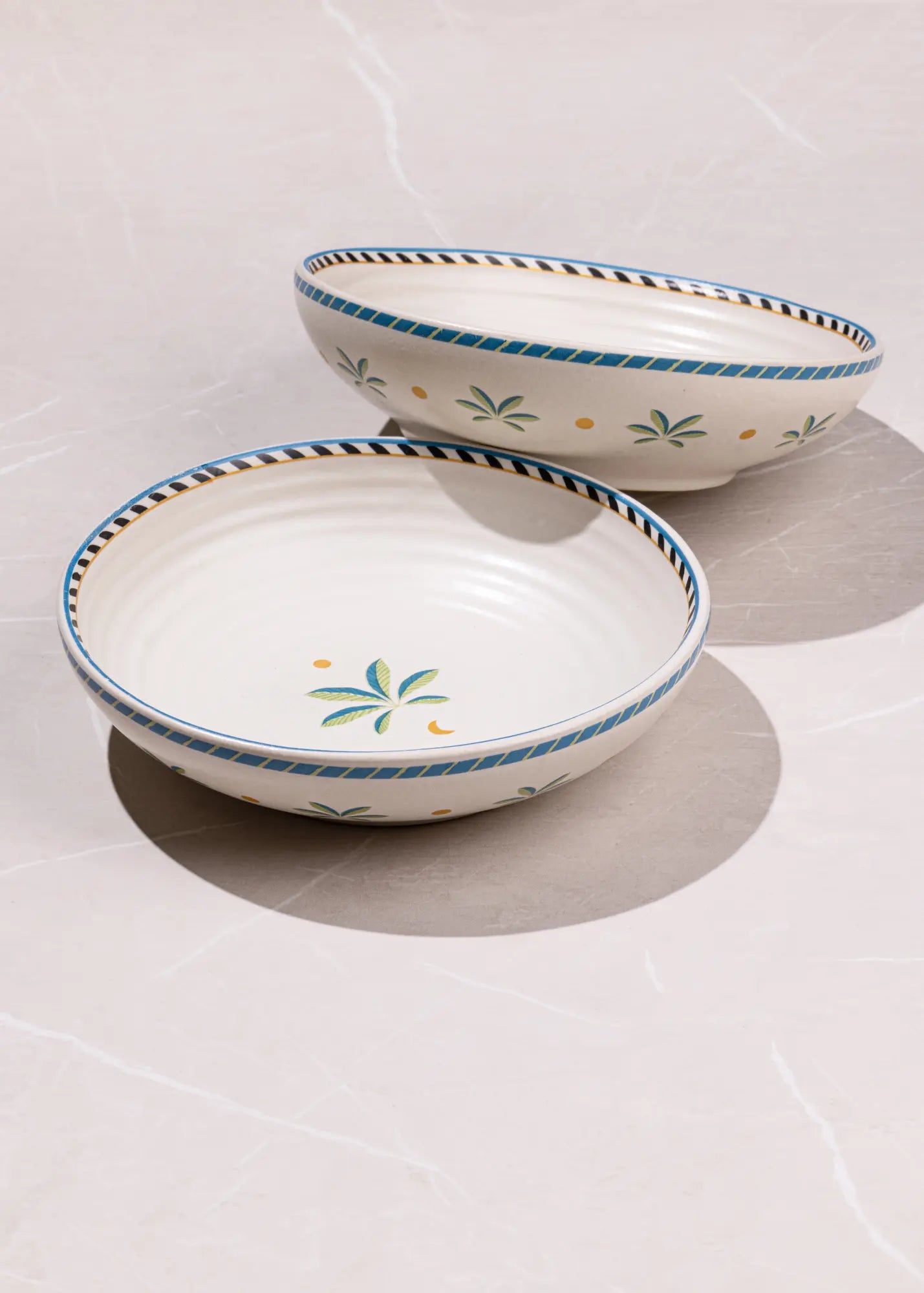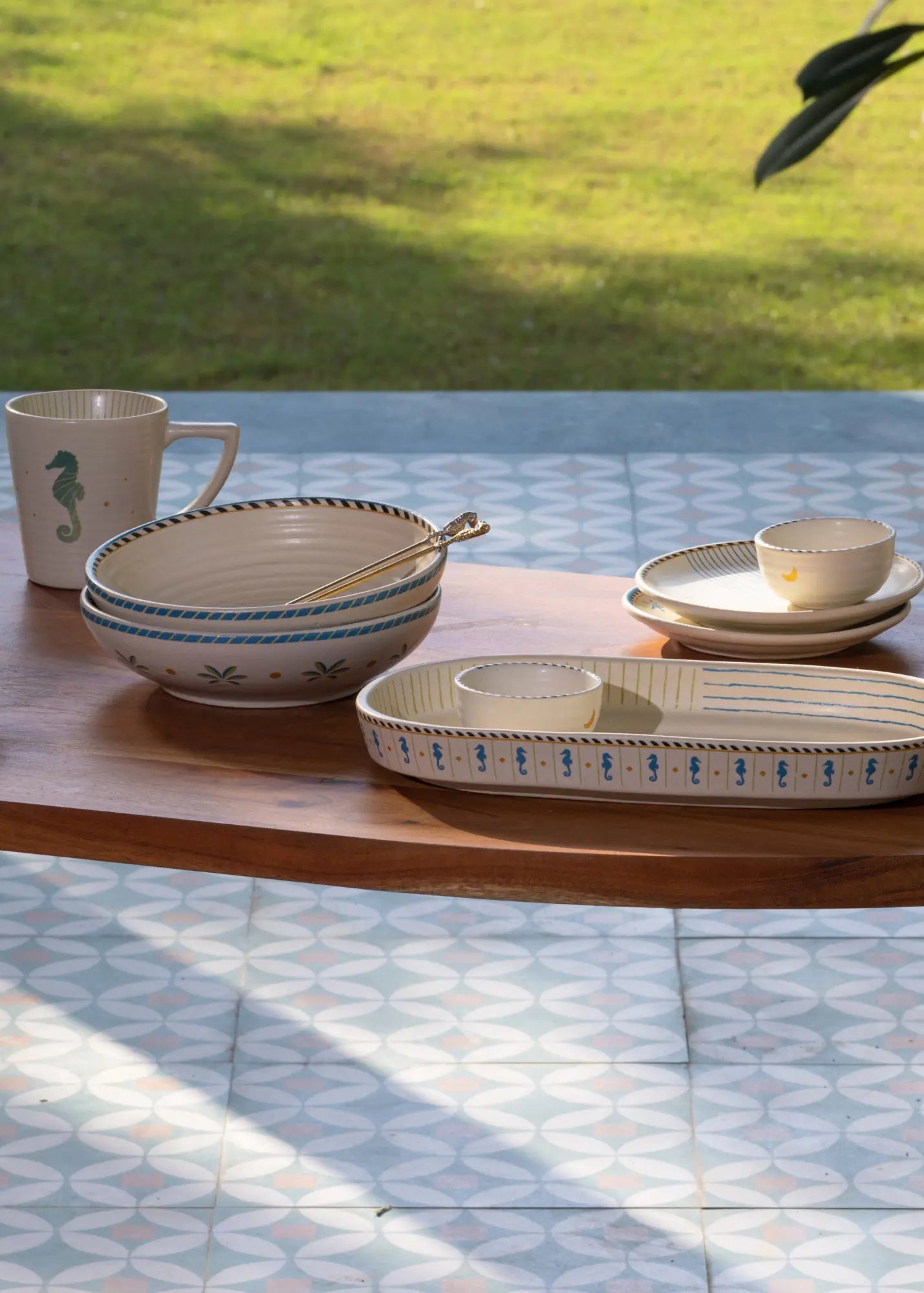 With a contemporary take on the palm tree motif, our shallow bowls are a great companion to wholesome eats which feel like a hug!
Sold as a set of 2 bowls.

Suggested use : the perfect size for a meal-in-a-bowl, a warm pasta or a hearty soup!
Dimension: 19x19x5 cms
Material : Ceramic 
Care instructions: Hand-wash with a soft sponge and mild detergent, avoid the use of abrasives. Do not scrub. Do not use in the dishwasher or microwave.