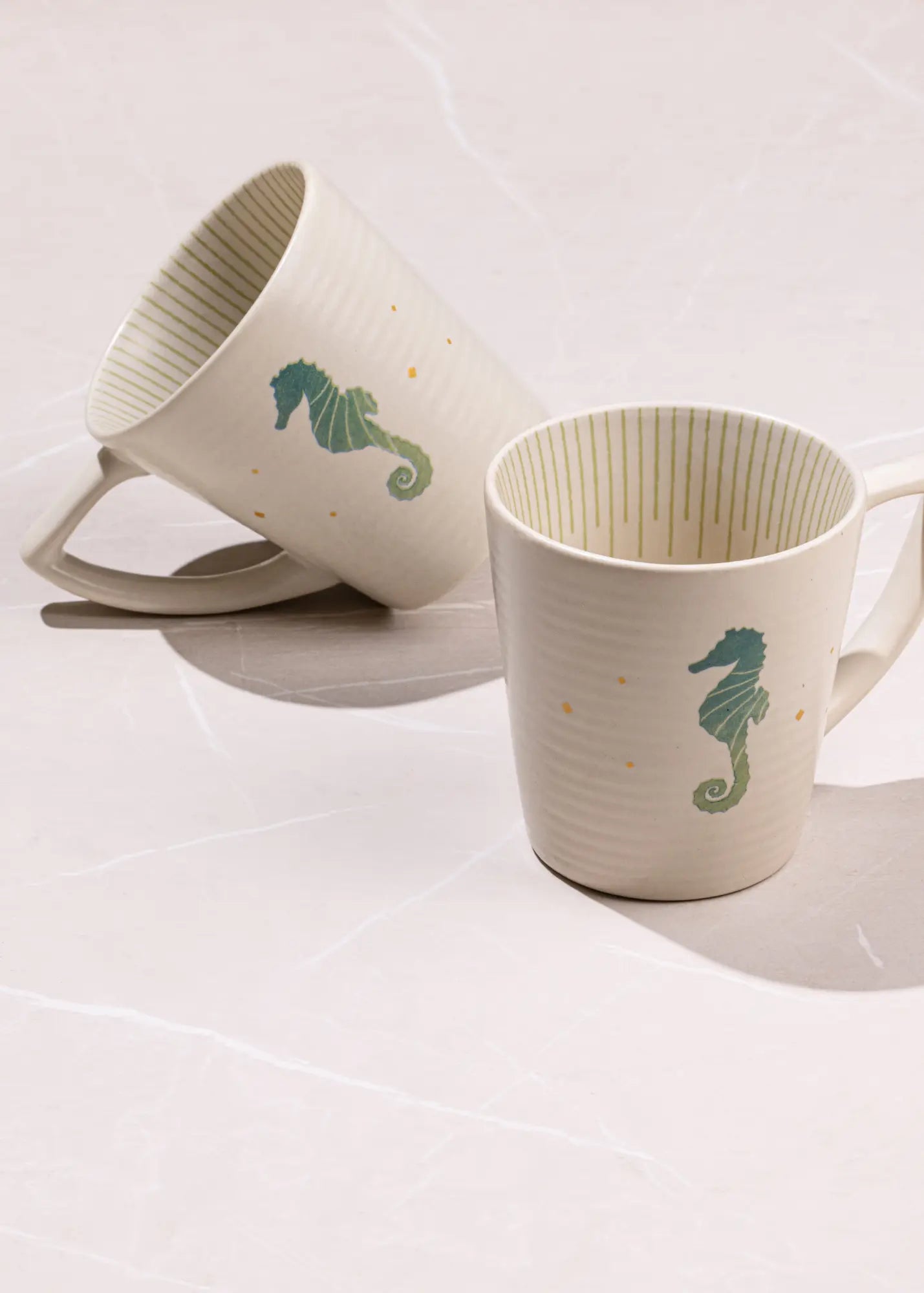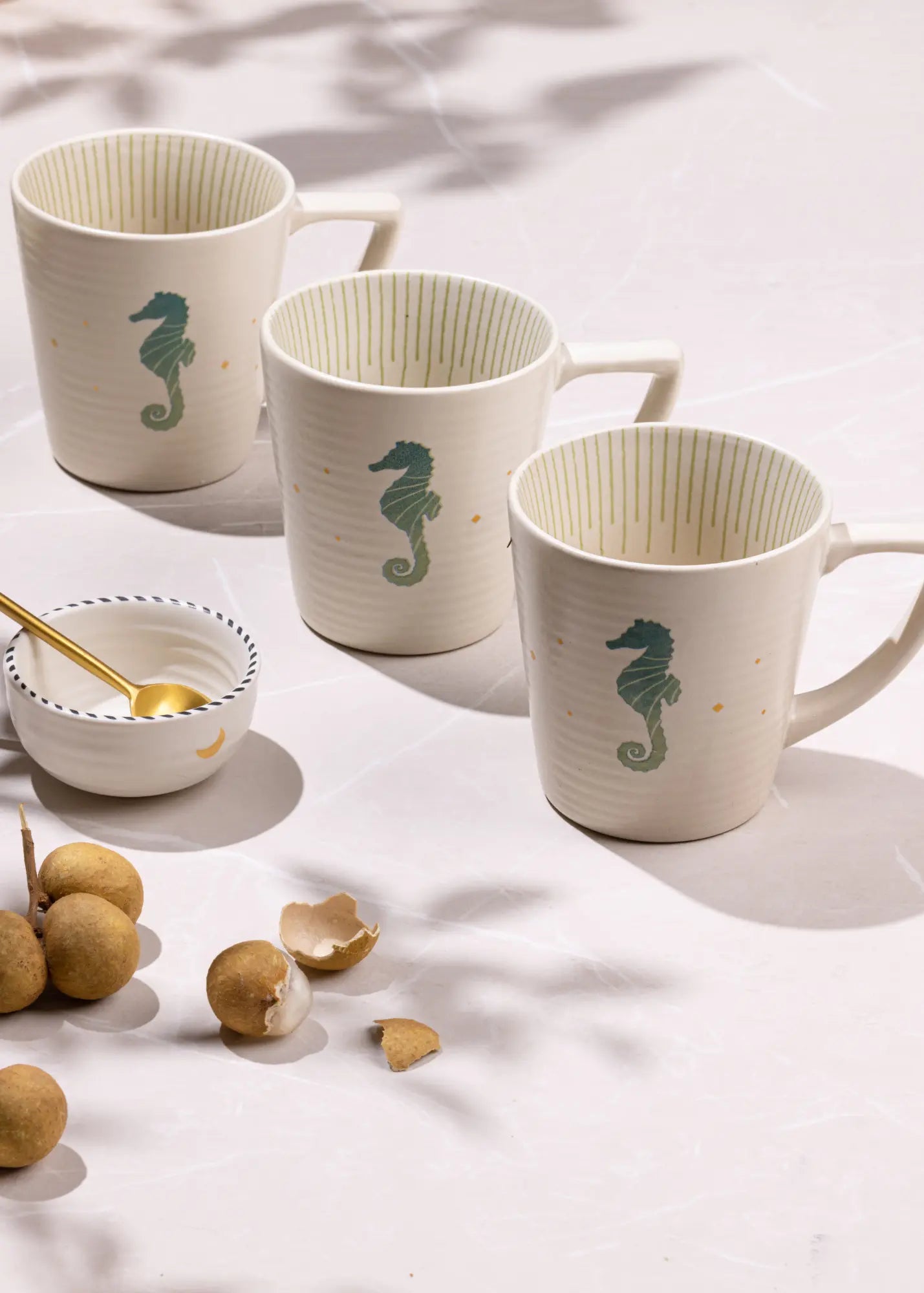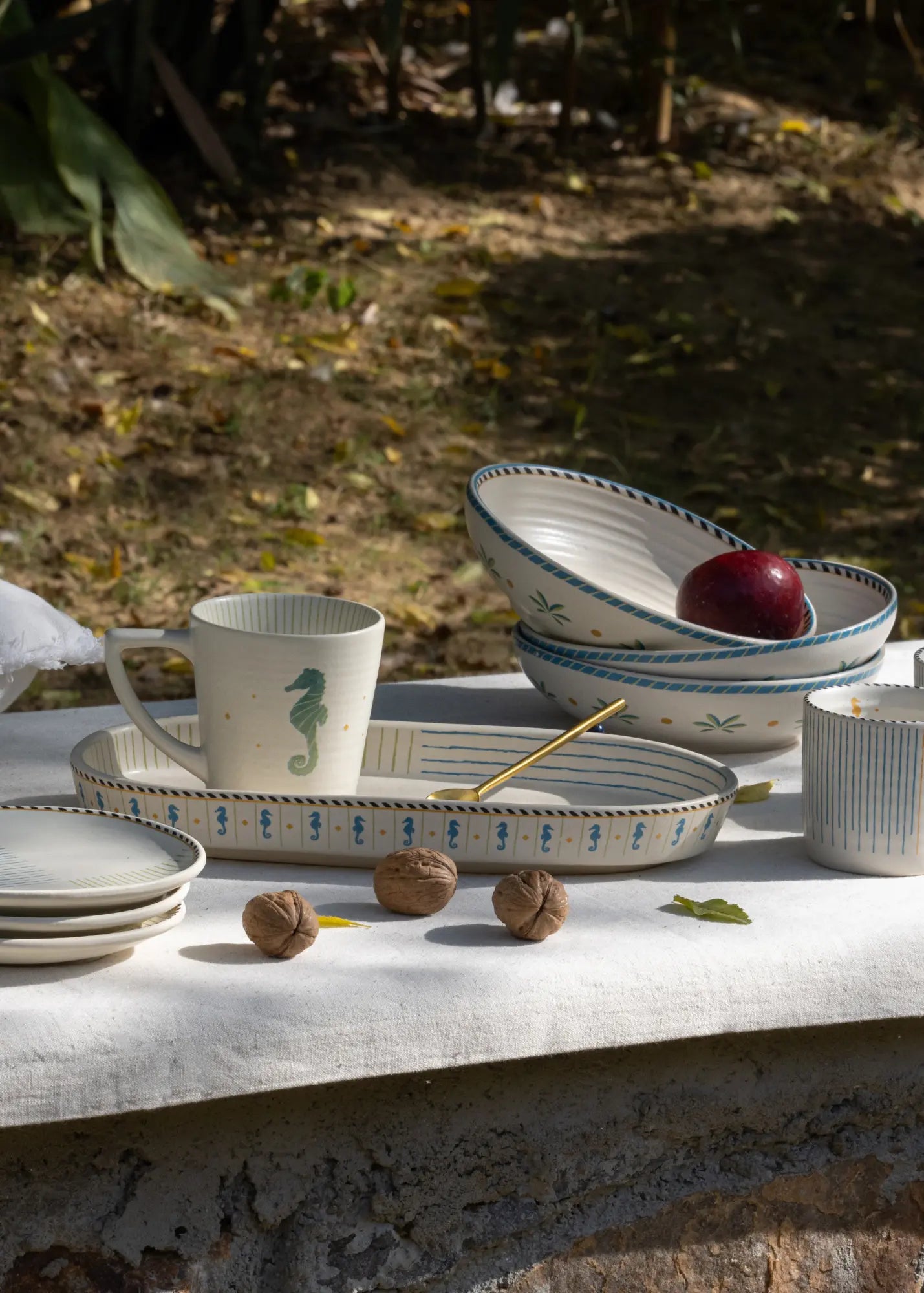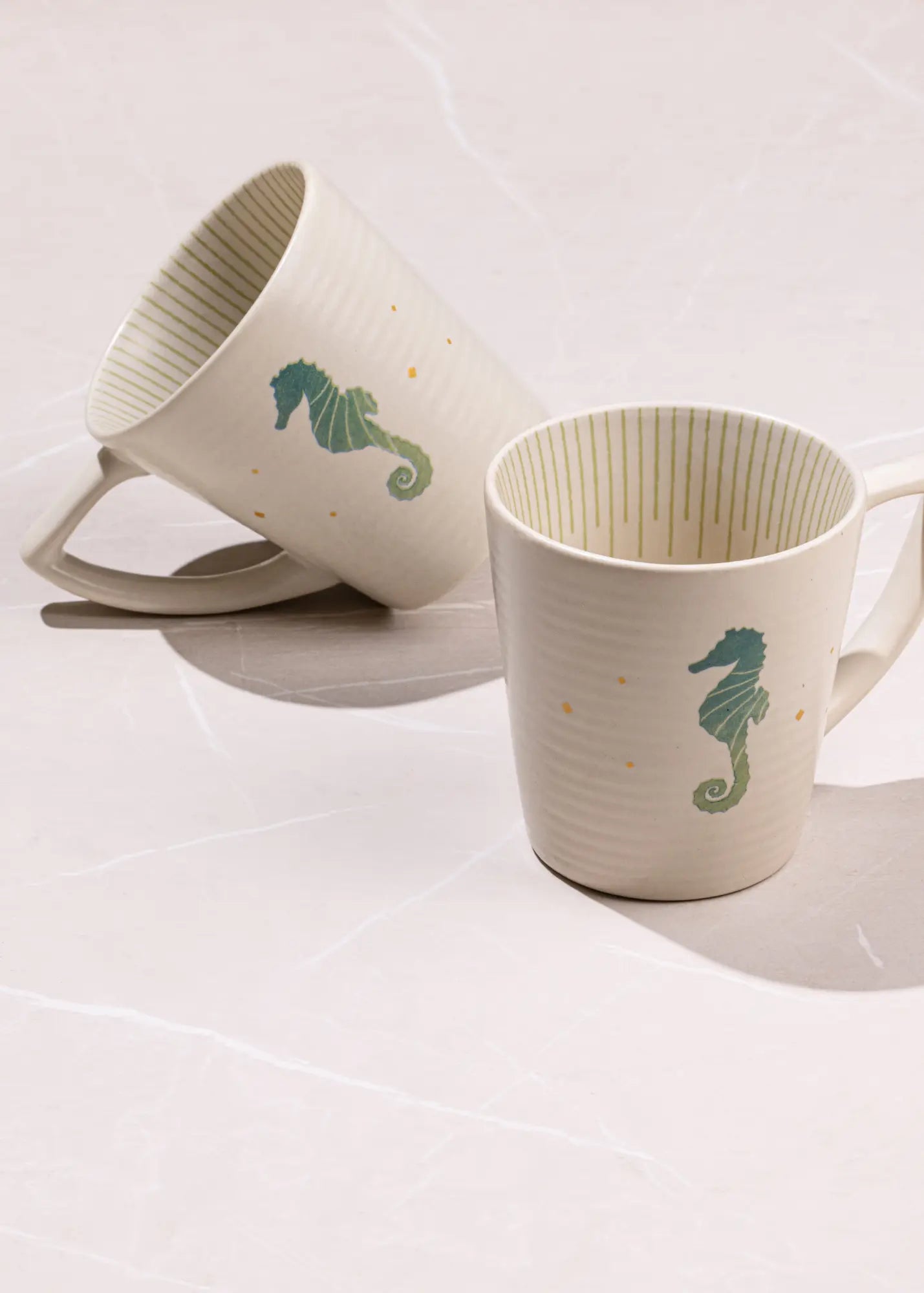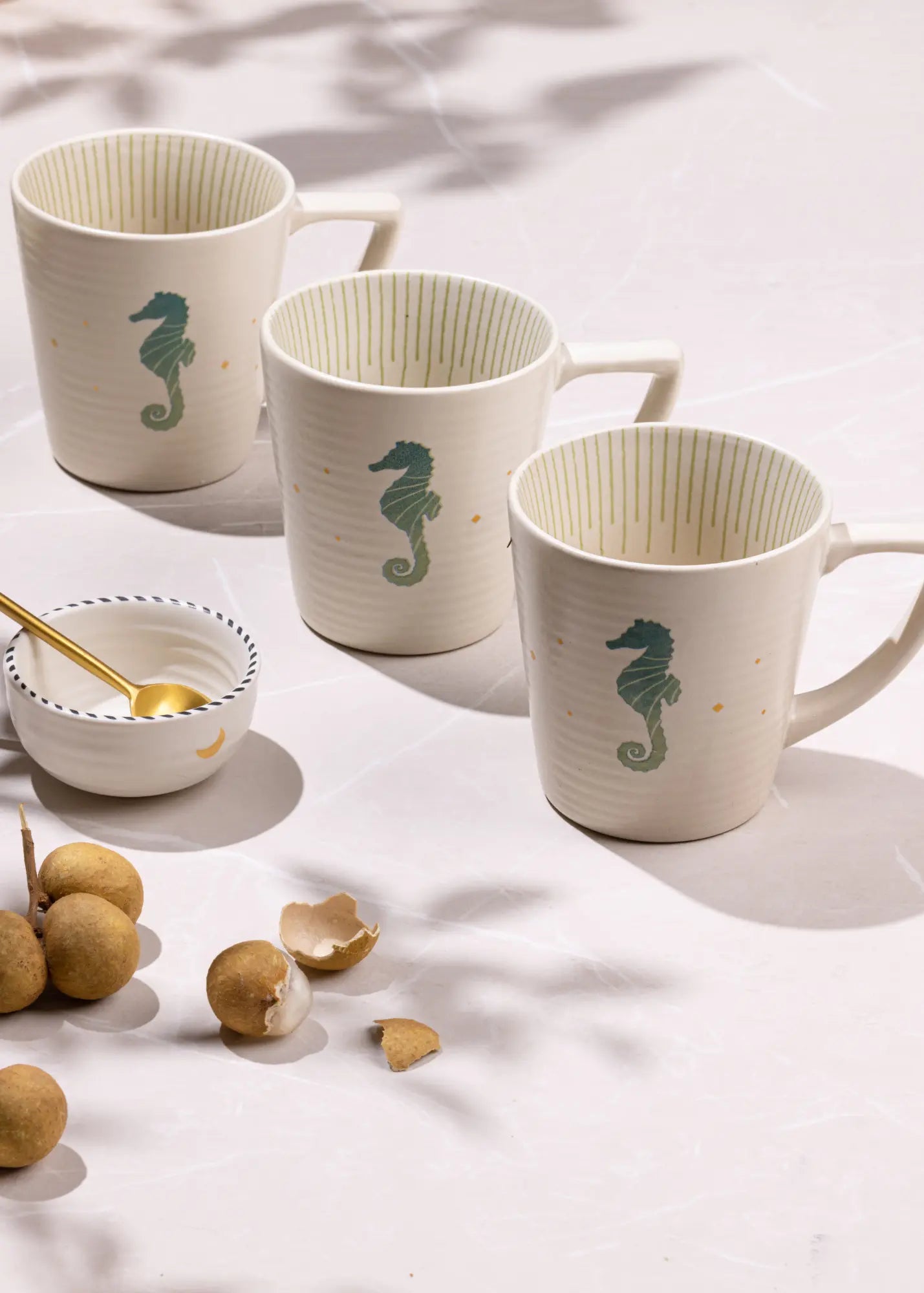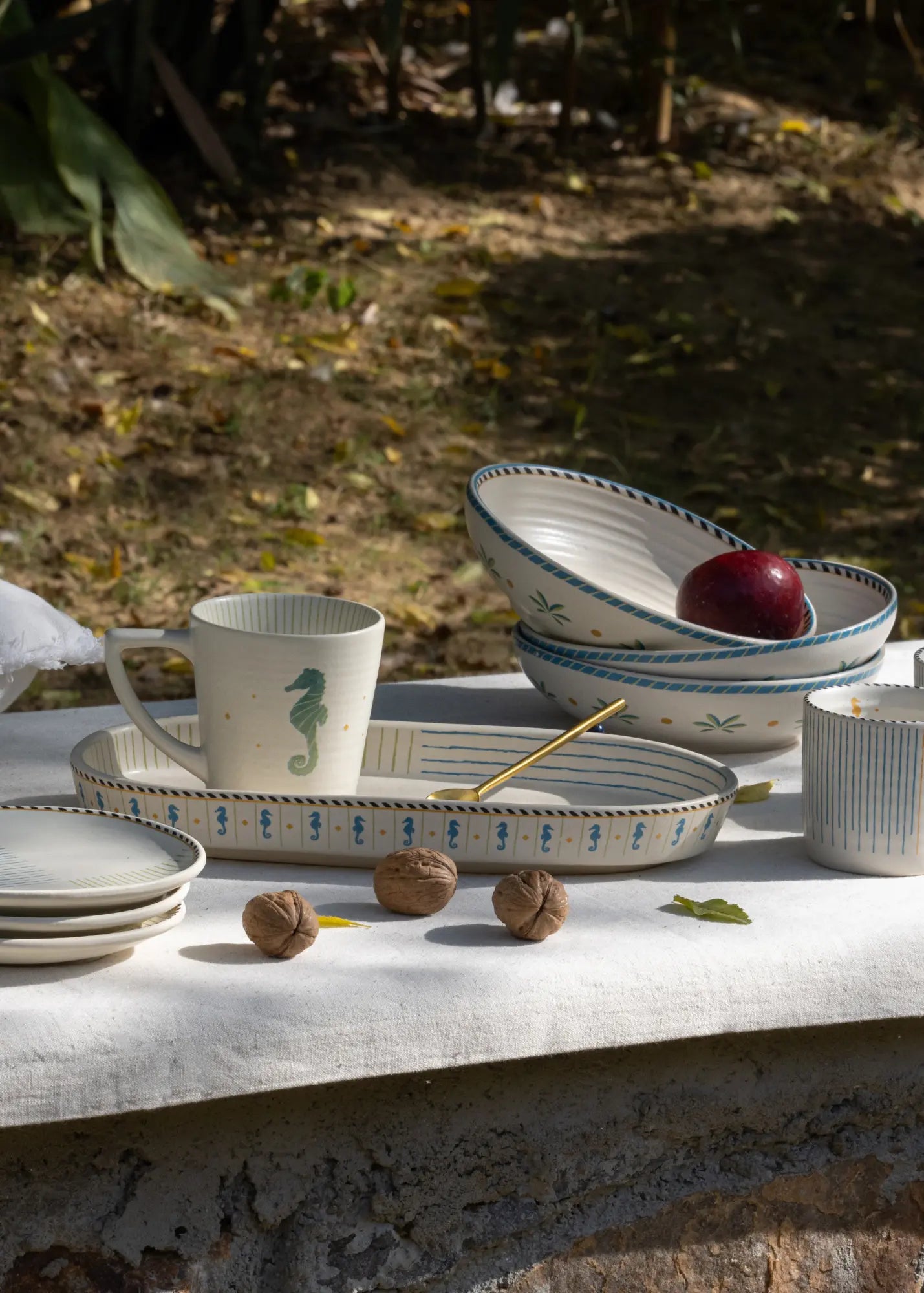 The ideal sized mug for a drink of green tea to warm your insides, or for those you need an extra kick of coffee to get started on their mornings! With its ergonomic design and elegant motifs, this one is sure to be a favourite in your cup cupboard! Sold as a set of 2 mugs.
Suggested use : the perfect mug for chai & coffee lovers!
Dimension: 12x9x10 cms
Material : Ceramic 
Care instructions: Hand-wash with a soft sponge and mild detergent, avoid the use of abrasives. Do not scrub. Do not use in the dishwasher or microwave.