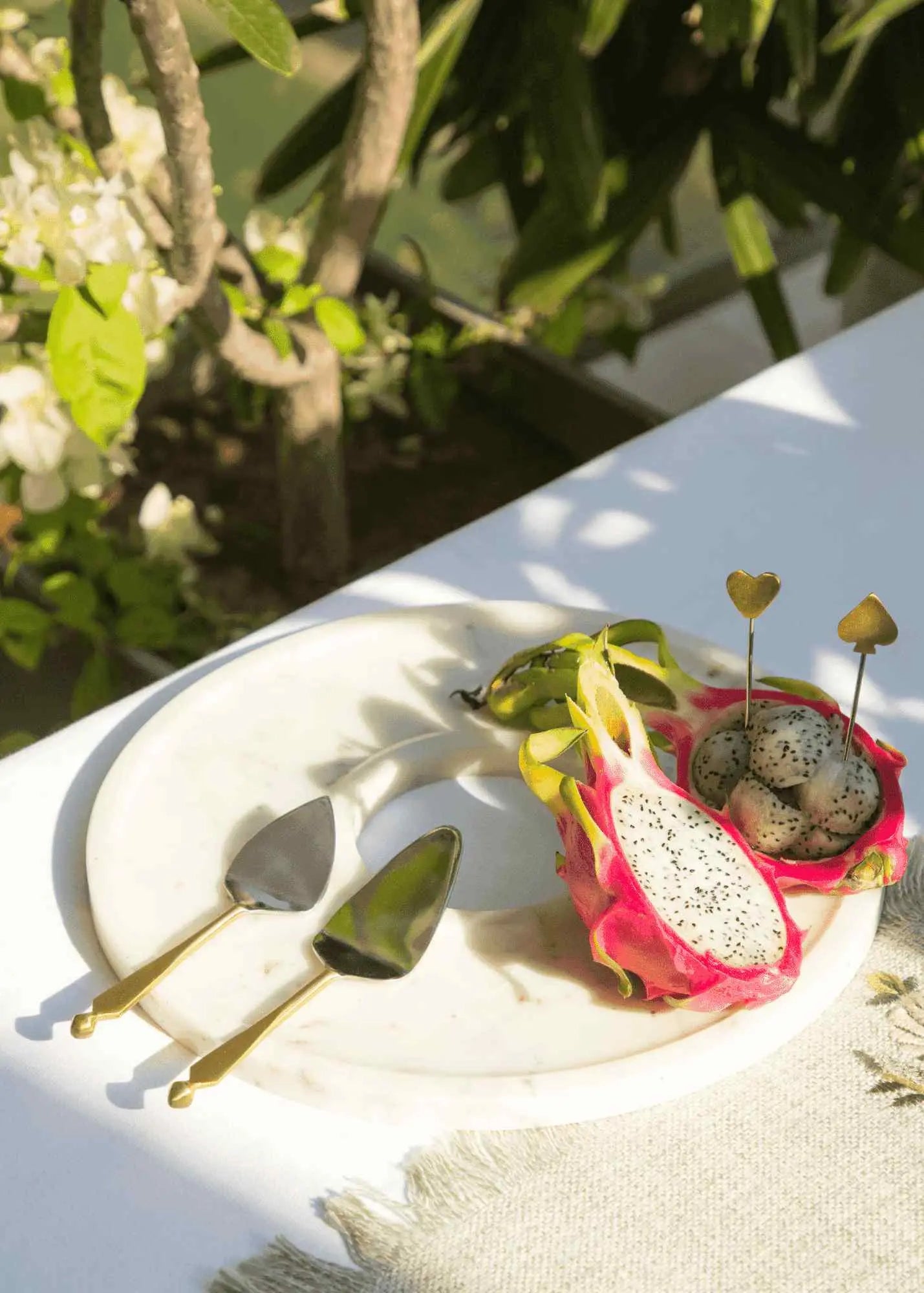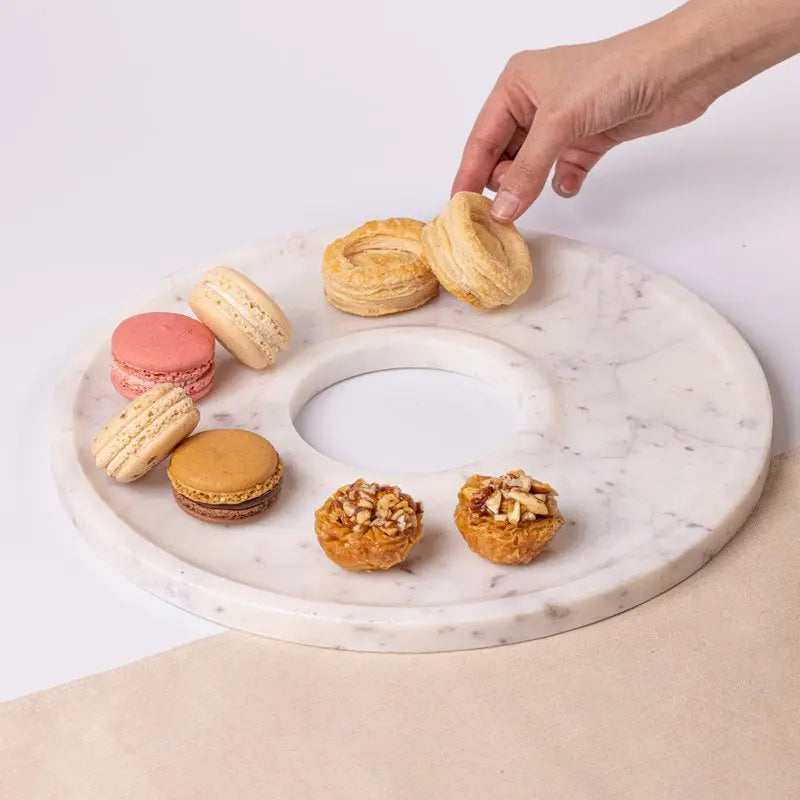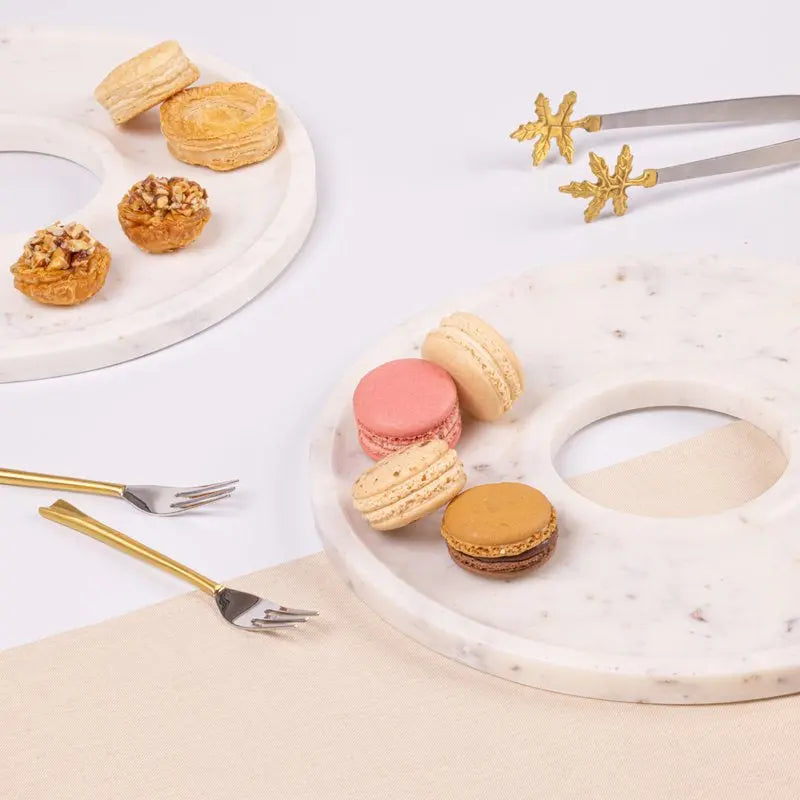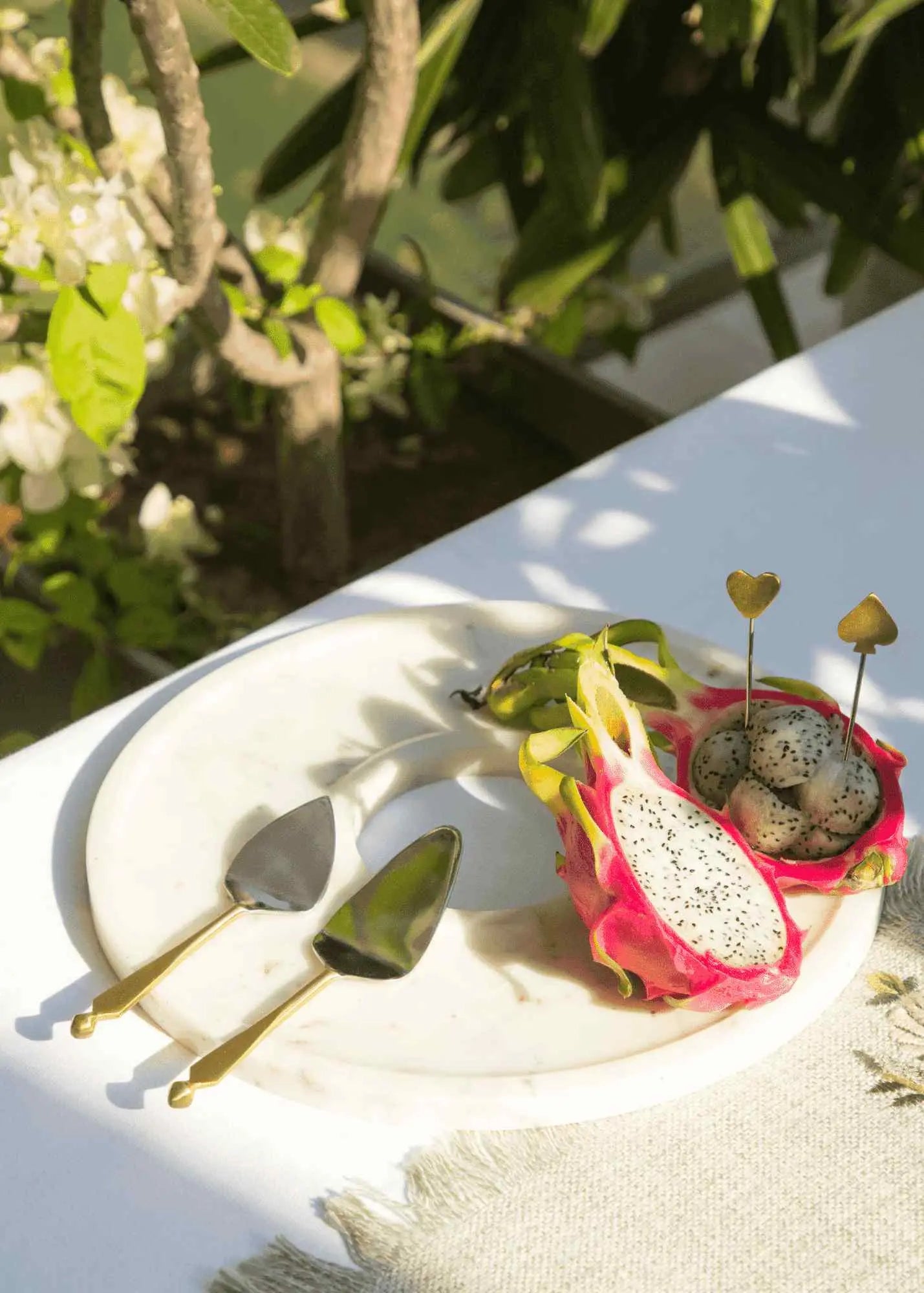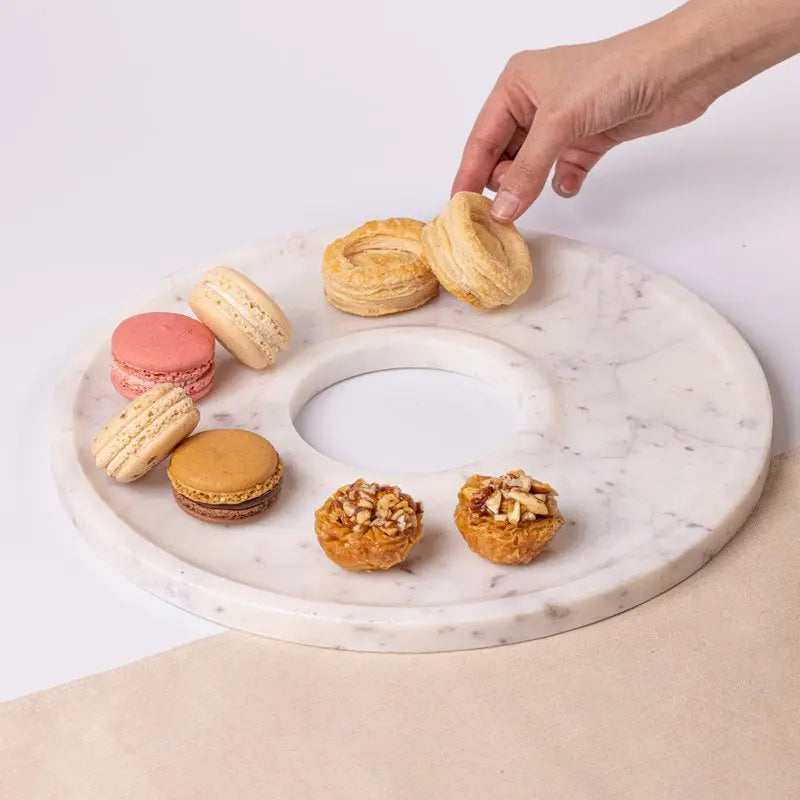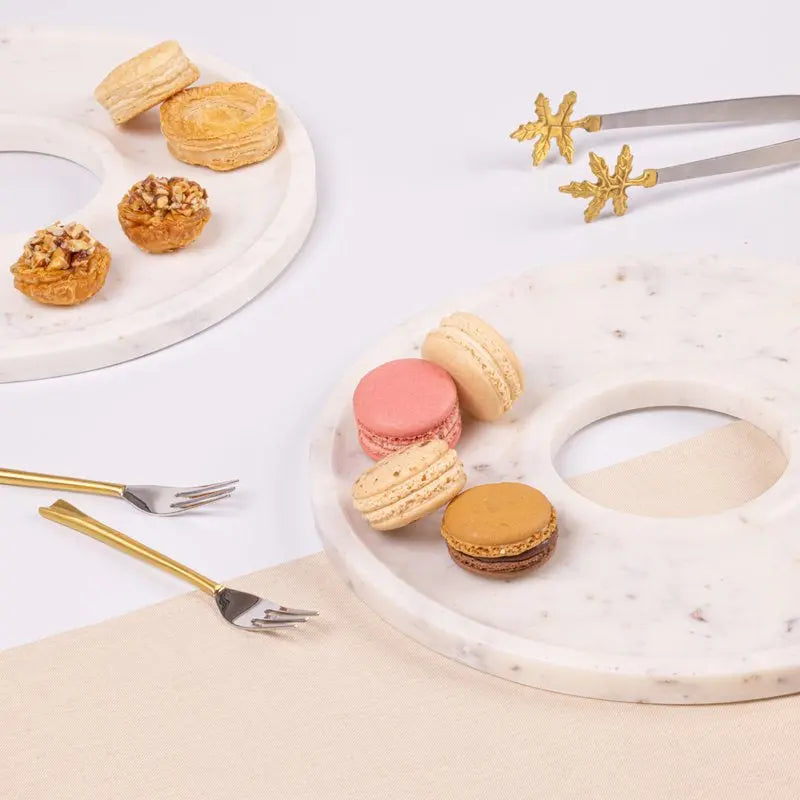 Our white marble serving platter with its unique donut shape helps add an elegant presentation for all your snacks! This multi purpose and versatile piece makes a statement, one which your guests will definitely ask you about! The Marble Donut Platter features a sleek and modern design that complements any kitchen or dining room décor. Its smooth, polished surface is perfect for displaying donuts, bagels, or any other breakfast pastry. And because it's made from durable marble, it's easy to clean and maintain. It also doubles up great as a decor piece on your centre tables. 
Suggested use : This piece is ideal as a cheese platter, snacks like mini tarts, vol au vents, bread, crackers & more! This makes for a thoughtful gift as well.
Dimensions: Diameter : 30 cms
Material : Marble
Care instructions: Hand-wash with a soft sponge and mild detergent, avoid the use of abrasives. Do not use in the dishwasher or microwave.
Fantastic housewarming gift
Really good quality and a great gift for a new house