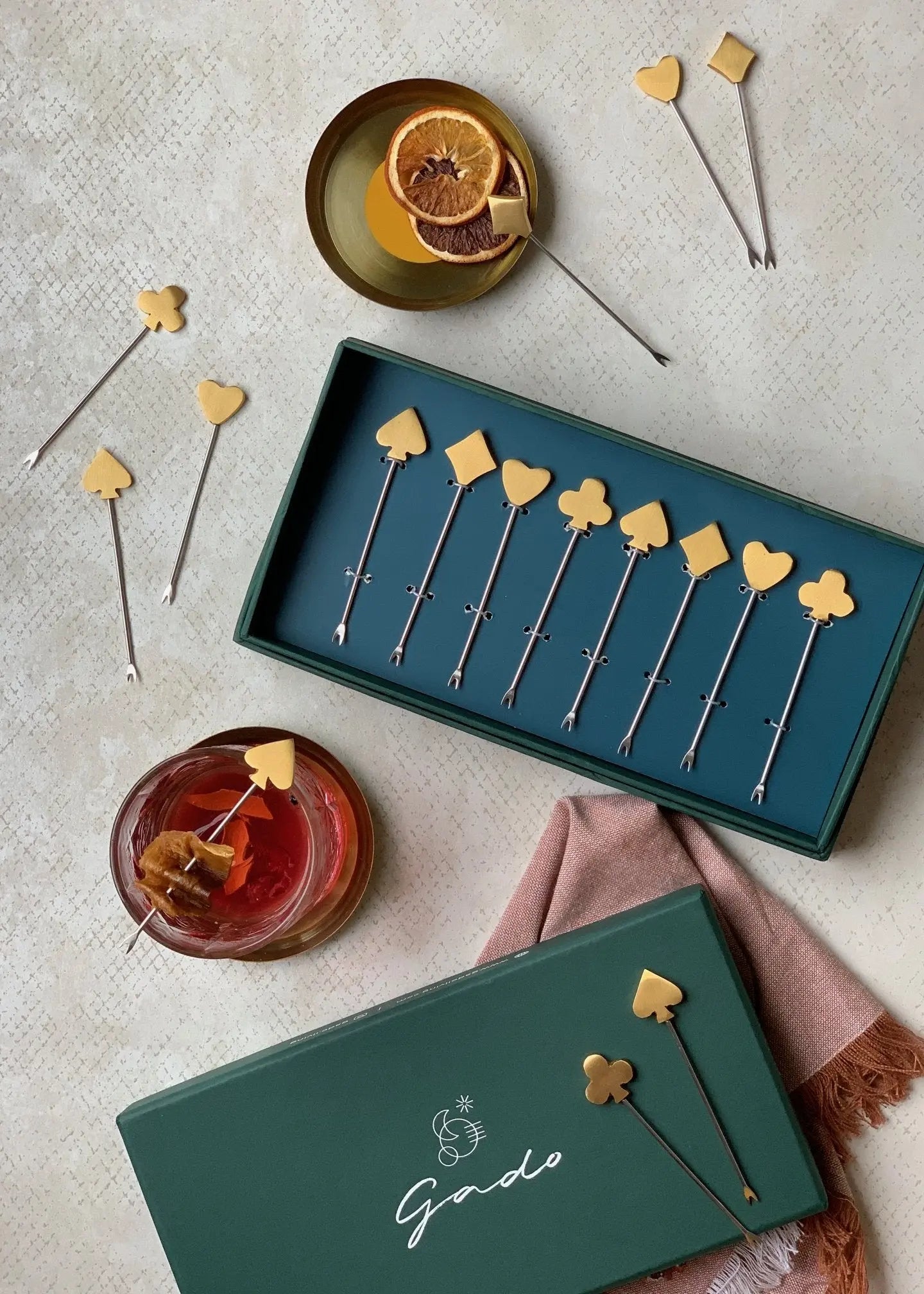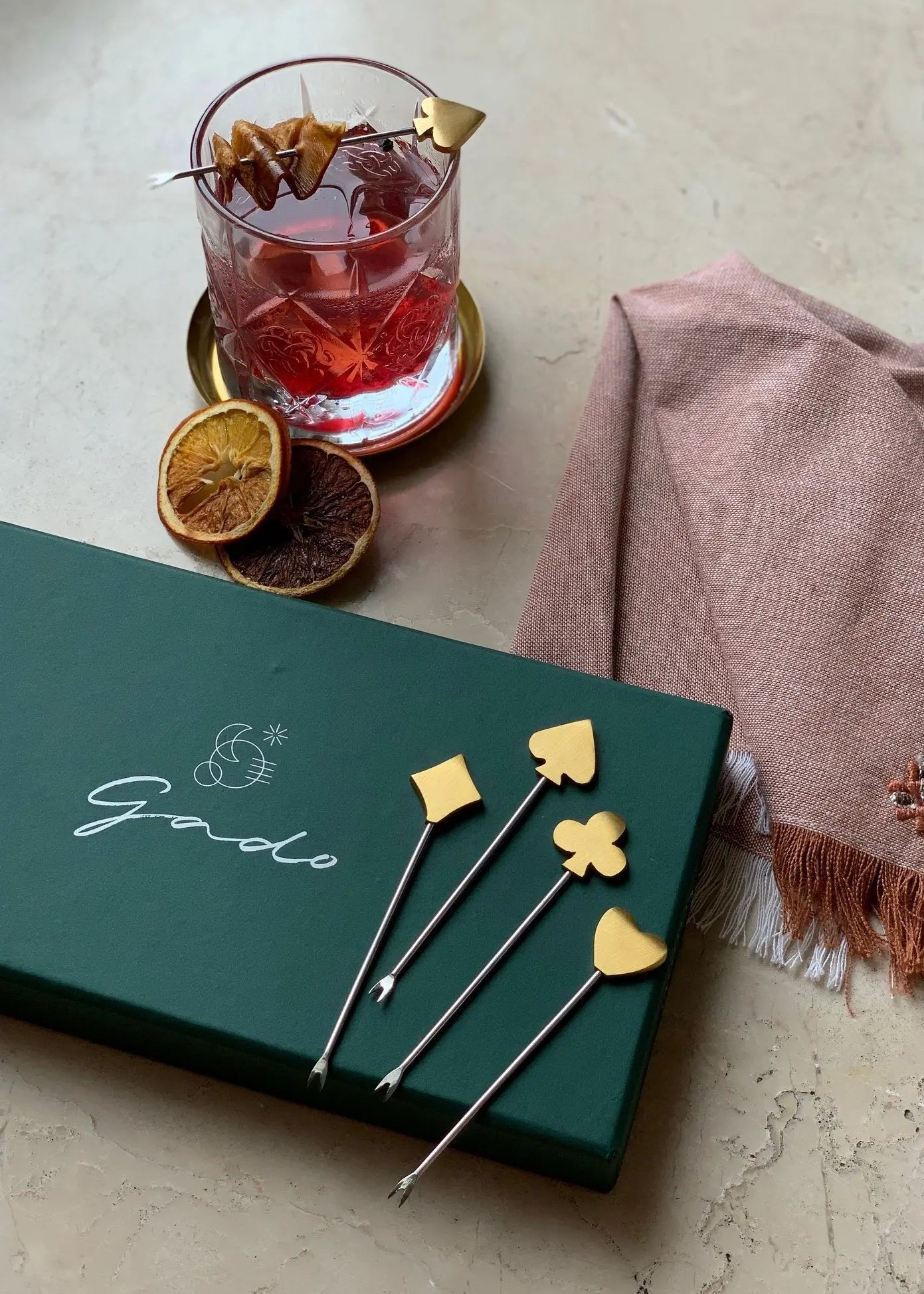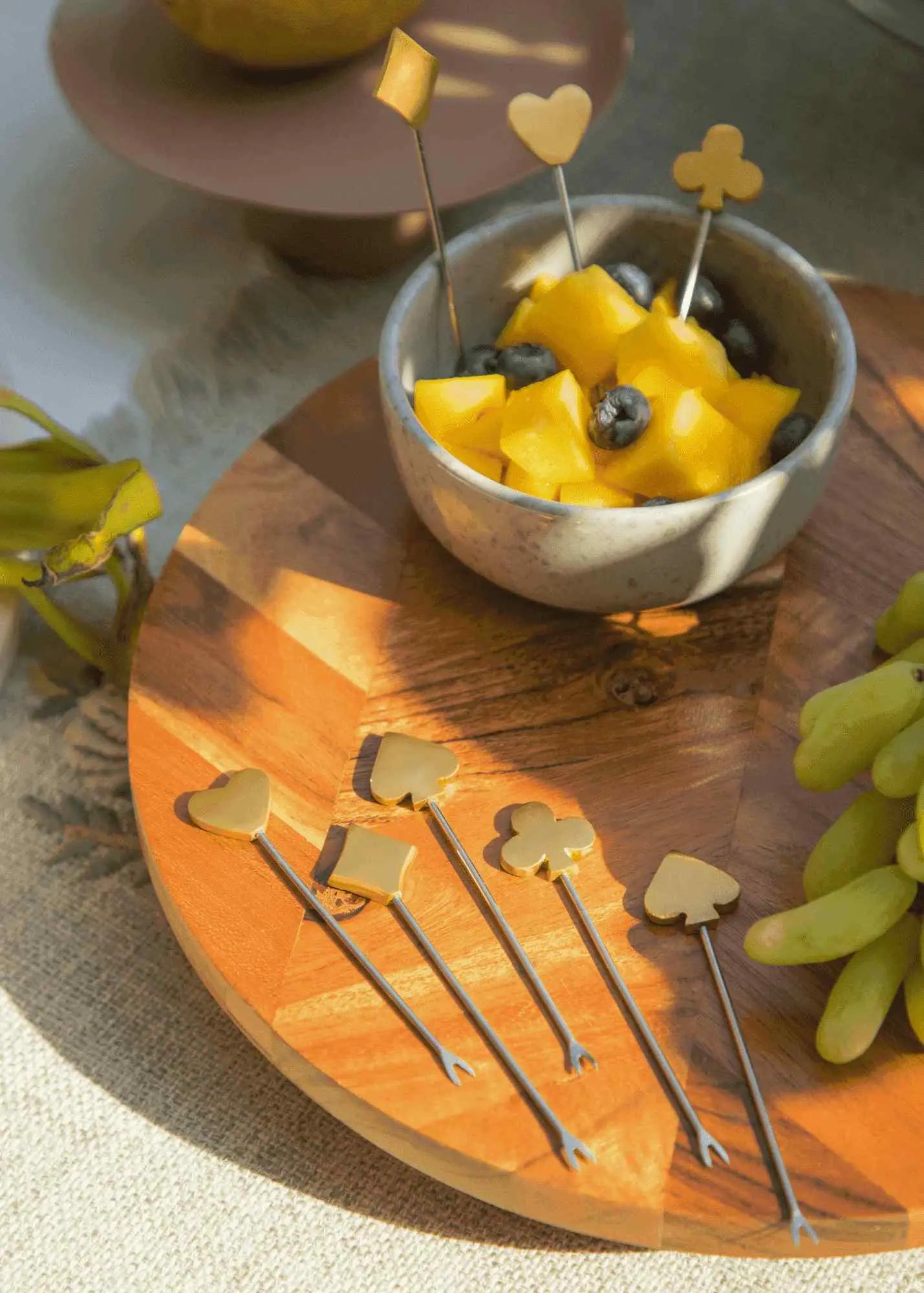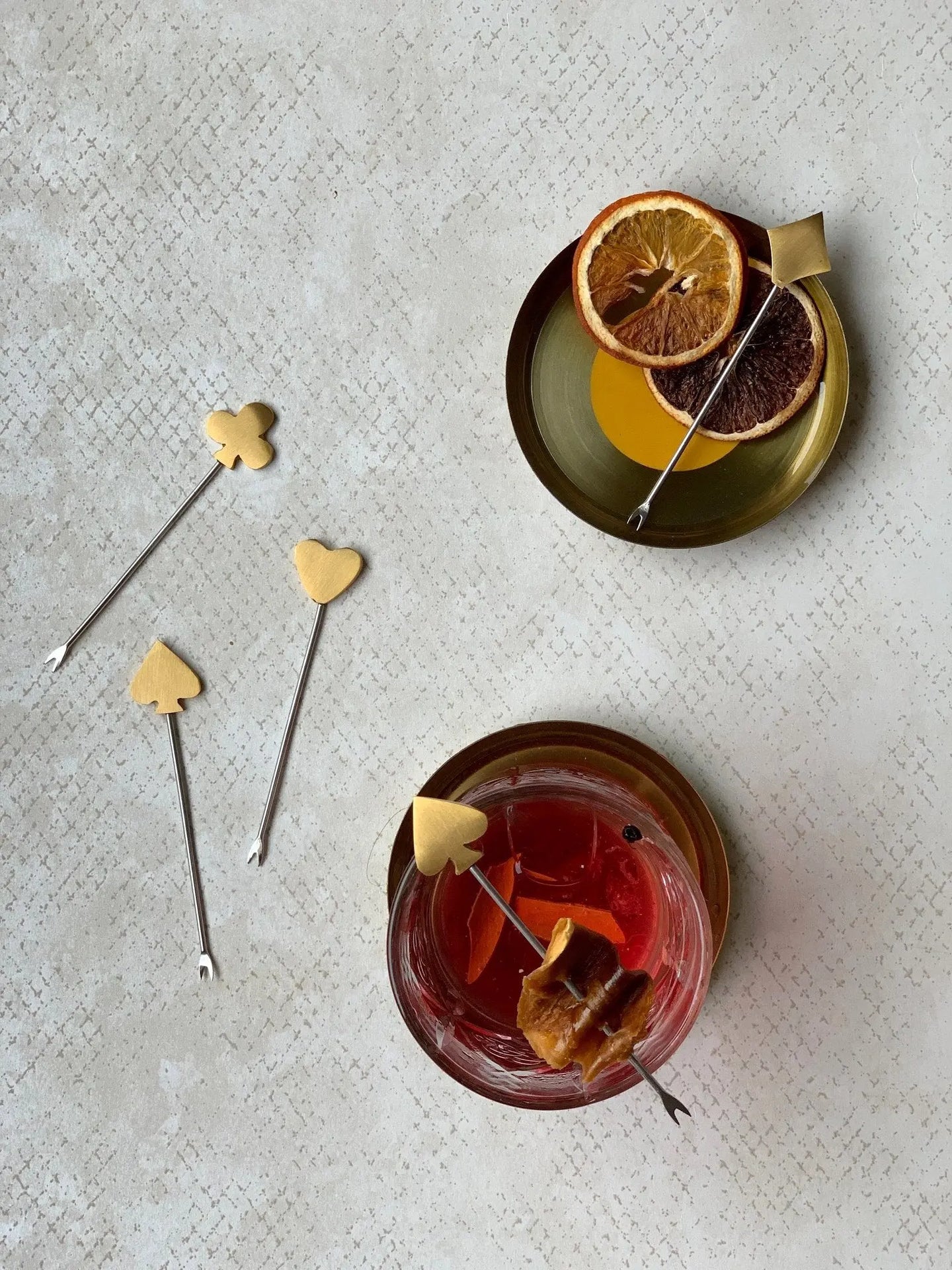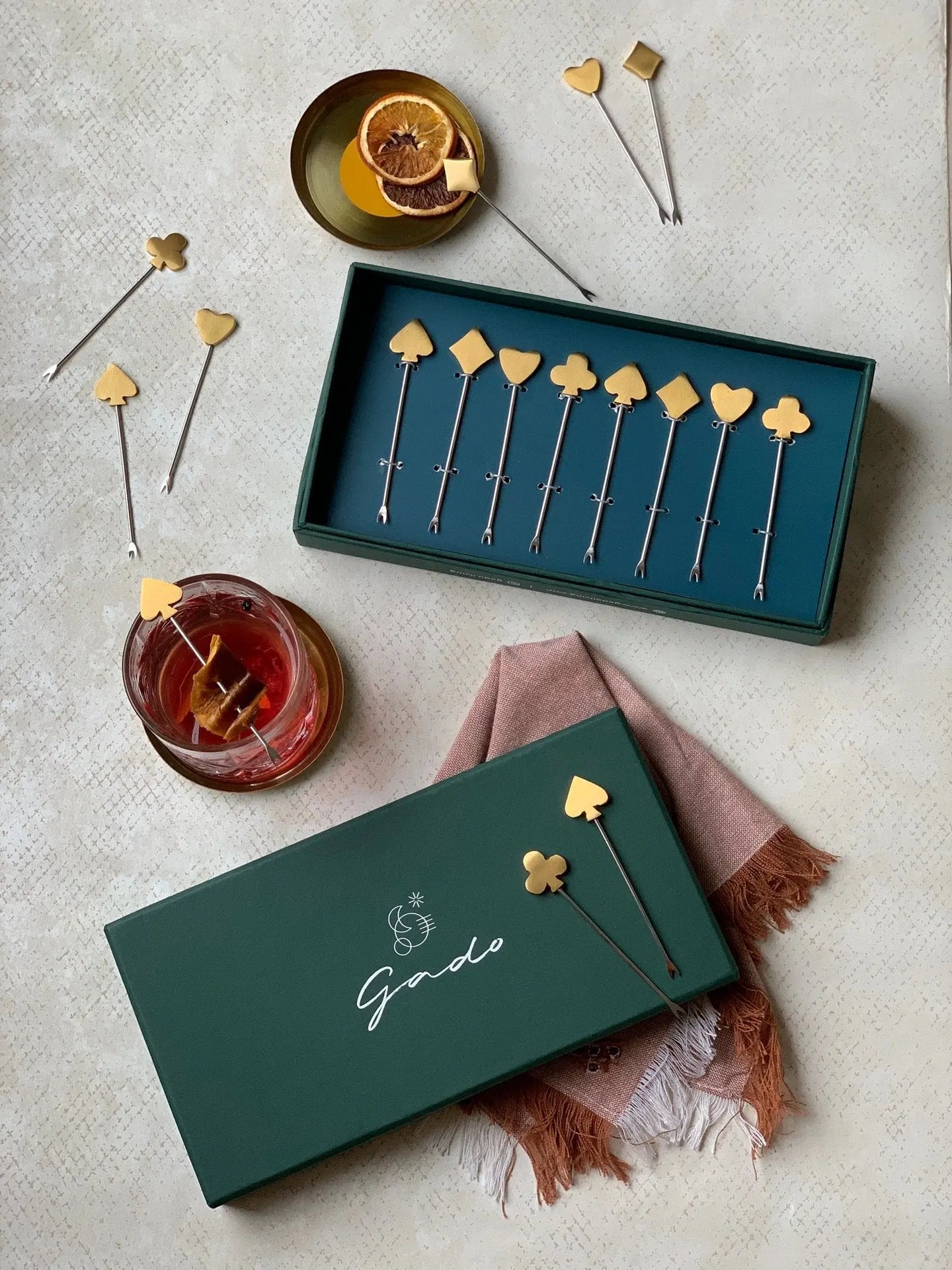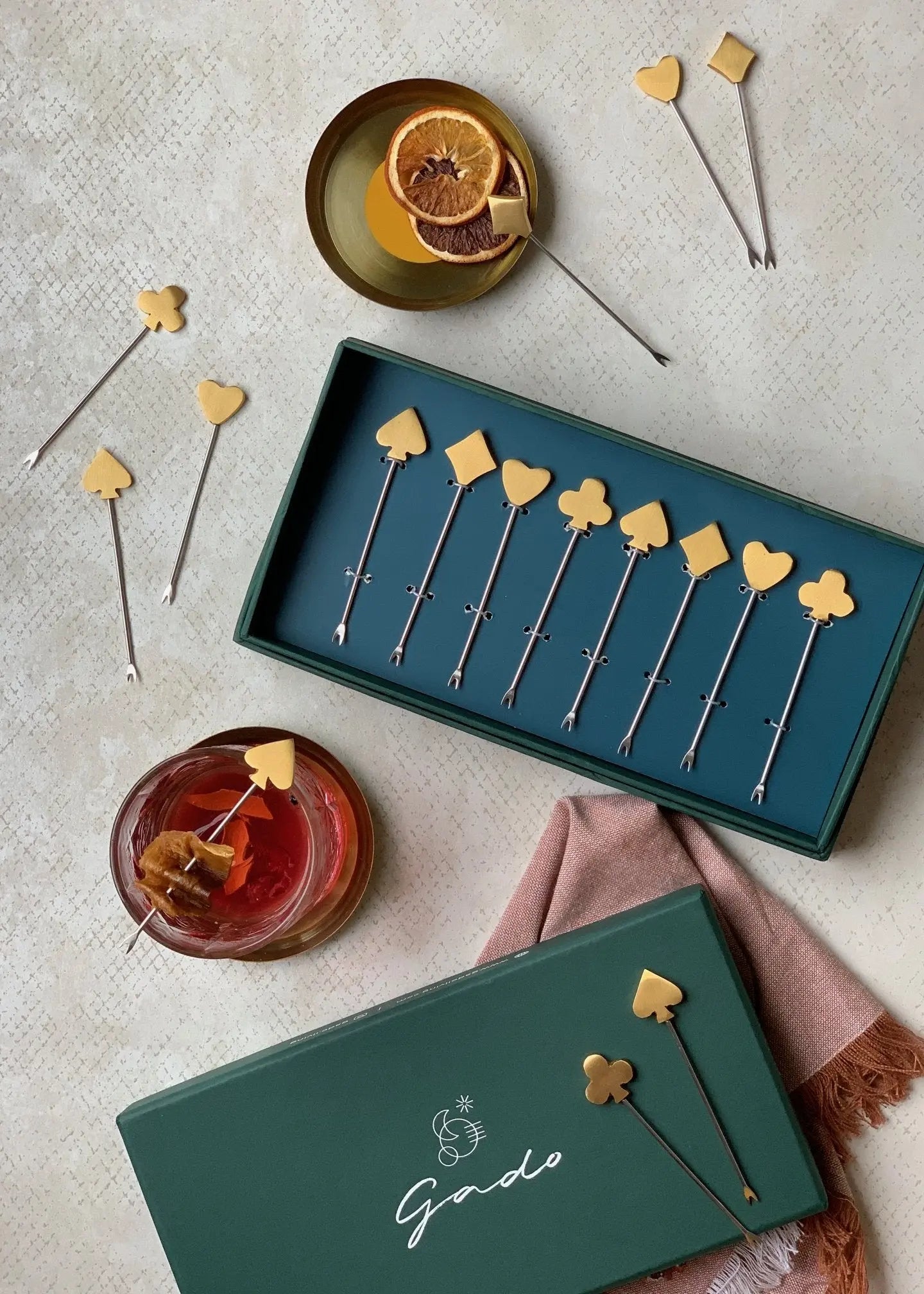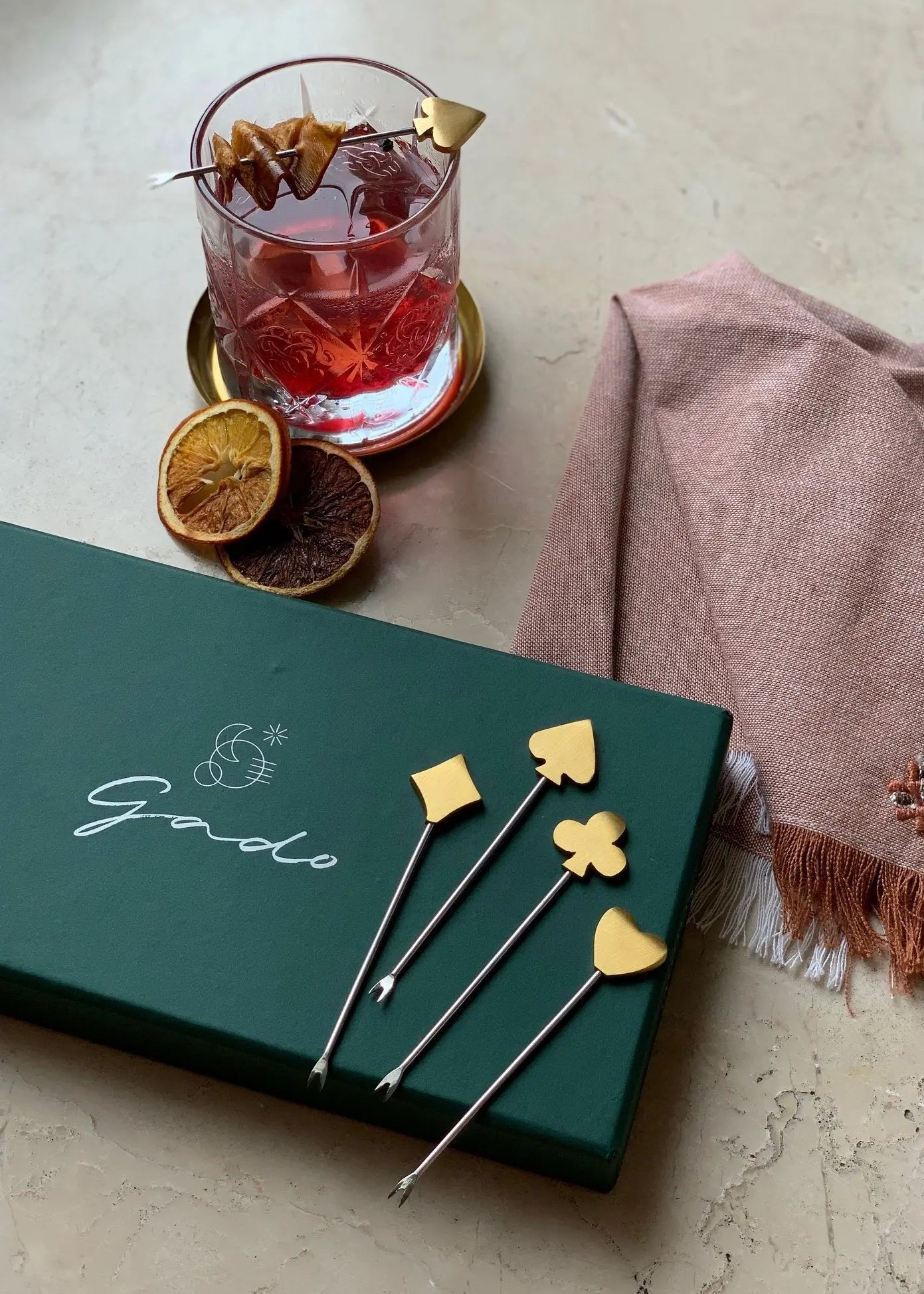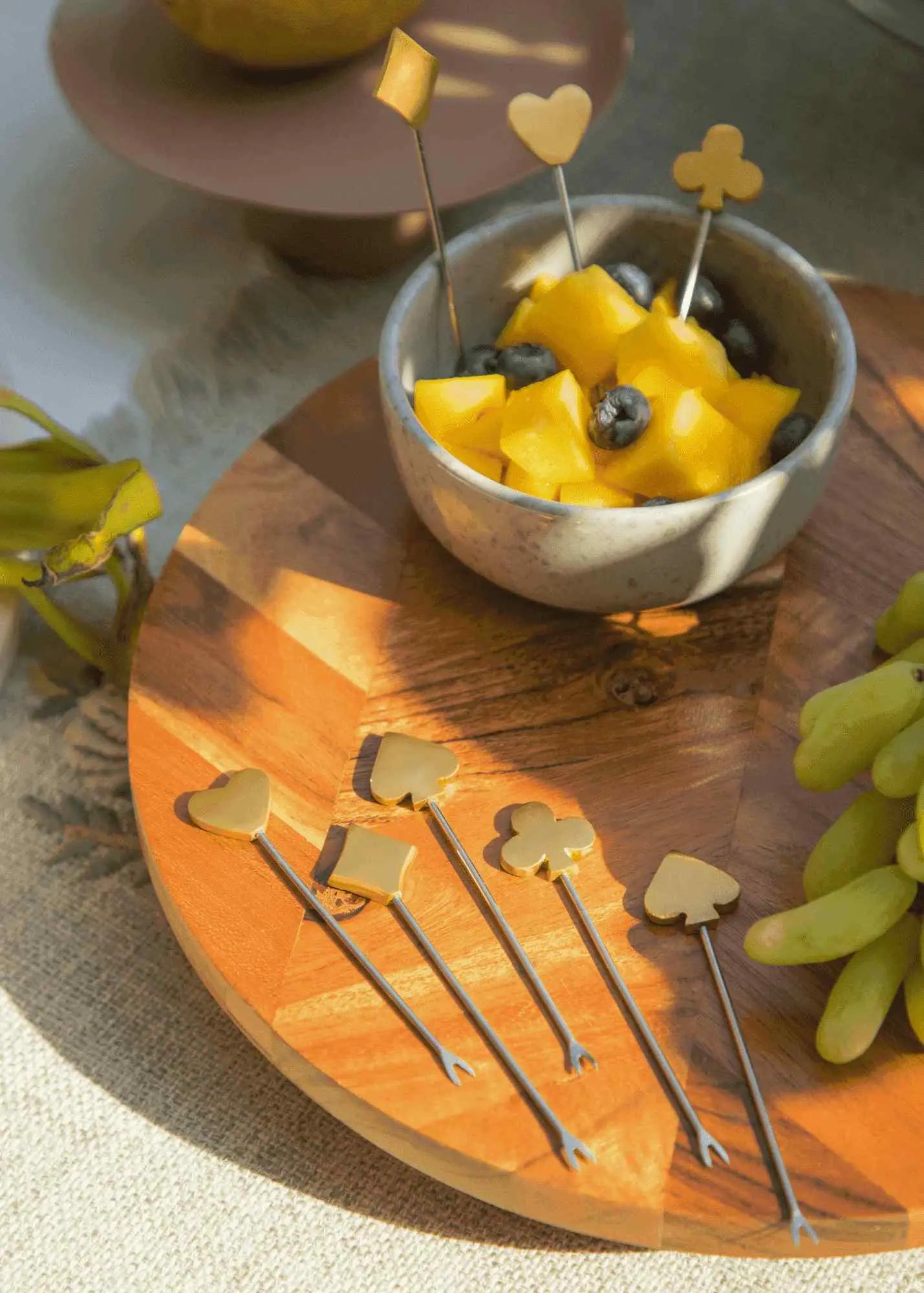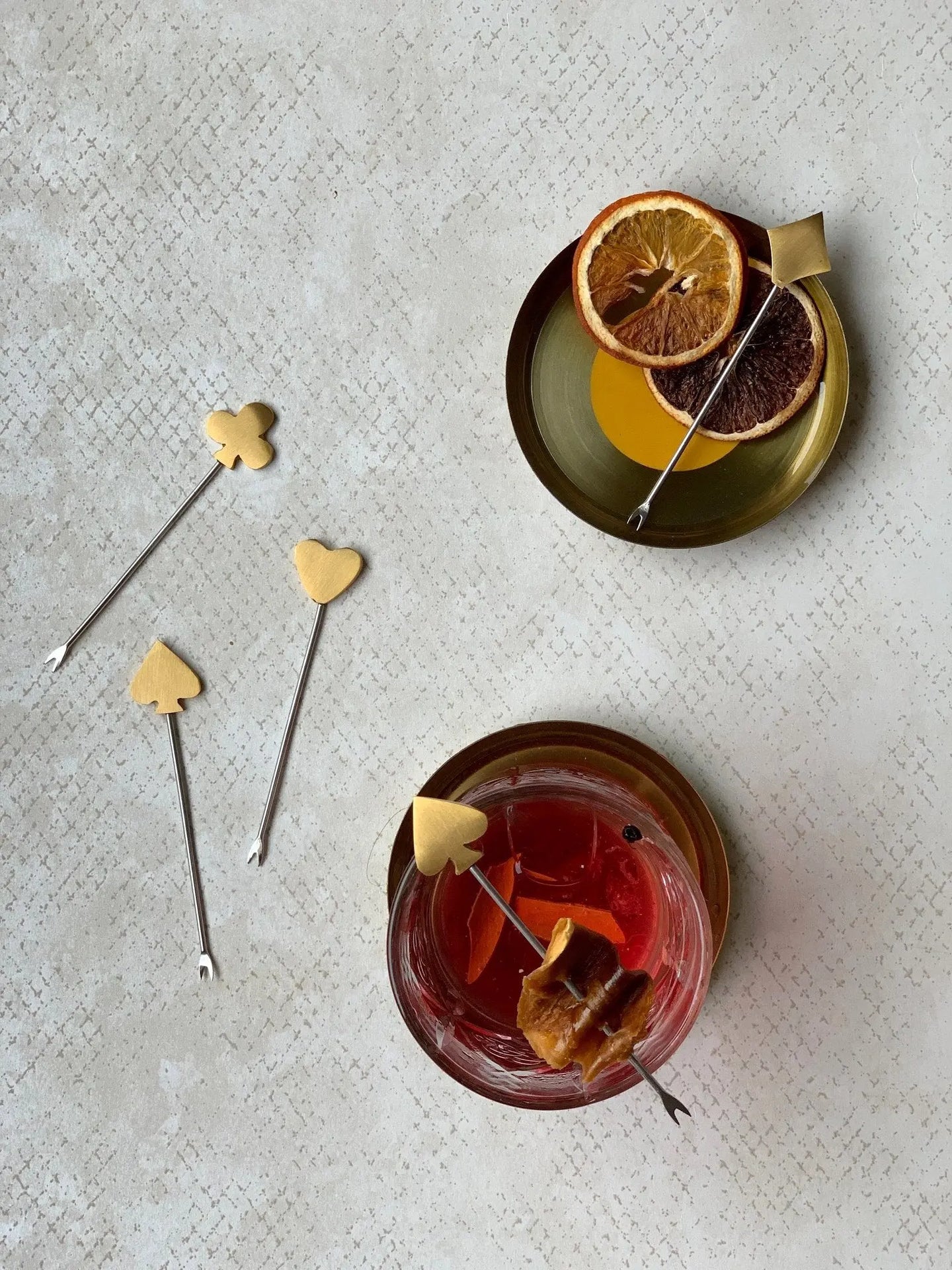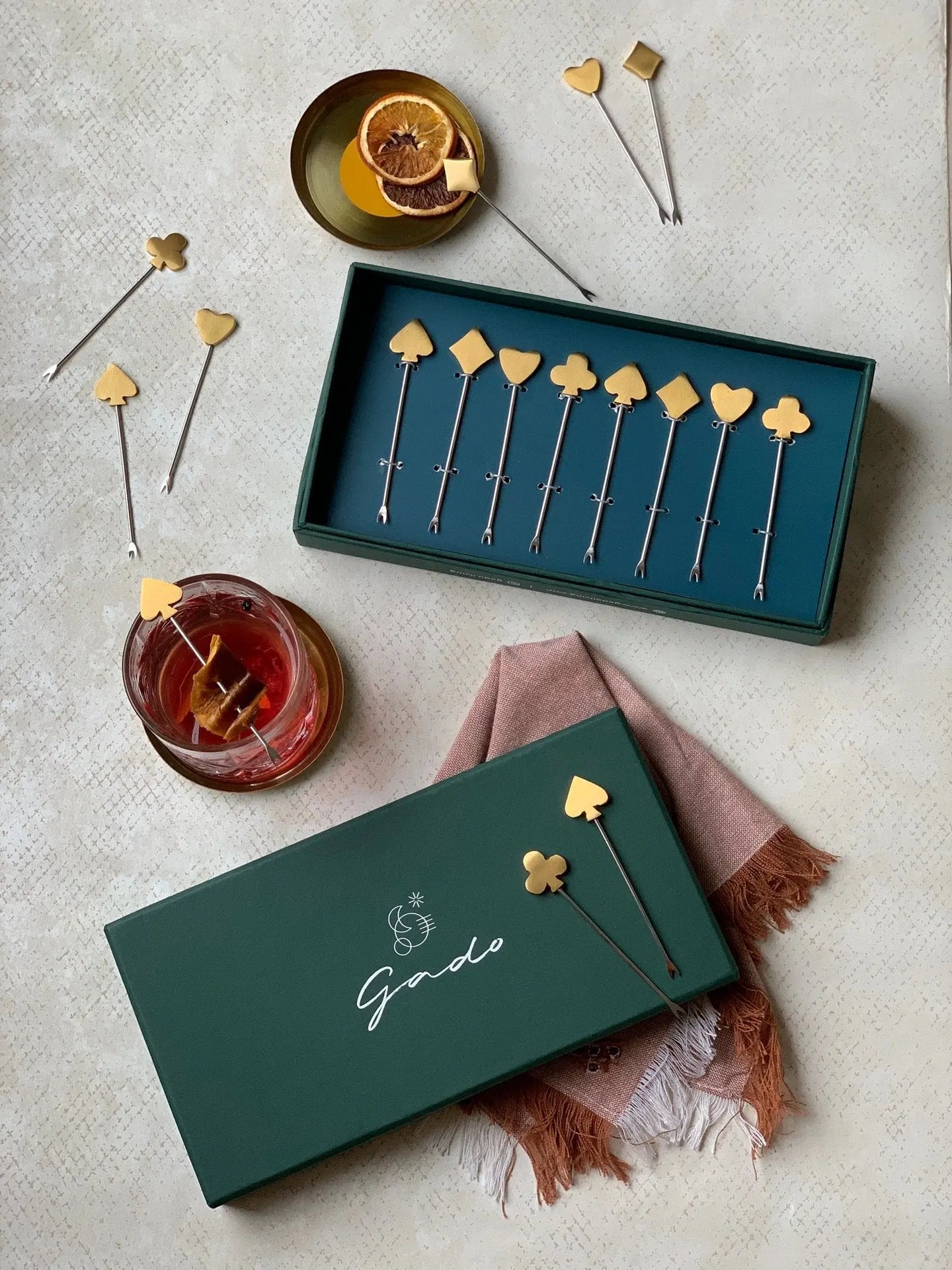 Handcrafted in brass and stainless steel, our King Little Cocktail Picks are a classy way to bring the festivity to your cards table - whether it's Teen Patti this Diwali or poker with your friends on Thursday nights. These are make the perfect gift for your loved ones!
Sold as a set of 8 (2 each of hearts, clubs, spades and diamonds)
Best paired with the drinks at your cards table!
Dimensions : Length 10 cms
Material : Brass & stainless steel
Care instructions: Hand-wash with a soft sponge and mild detergent, avoid the use of abrasives. Do not scrub. Do not use in the dishwasher or microwave.
lavish
Nice product Good design,Perfect for gifting as well as self use
A Majestic Addition to Any Barware Collection
I recently bought the King Little Cocktail Picks set, and I must say, they have added a touch of regal elegance to my home bar. This set of 8 picks is truly fit for a king or queen, and they bring a refined sophistication to any cocktail presentation.
The King Little Cocktail Picks exude elegance and sophistication, elevating your cocktail presentation to a whole new level. With their exquisite design, durability, and ease of use, they are a must have for any home bar or cocktail enthusiast. Despite the slightly higher price, their impeccable craftsmanship and regal charm make them a worthy addition to your barware collection.
Great Choice
The Cocktail Picks add so much class to our drinks .They were a great choice!
Great design !
Lovely product with good packaging and fast delivery.
Lovely product!
Love these cocktail picks! Perfect for gifting as well as self use! Will definitely get them again.