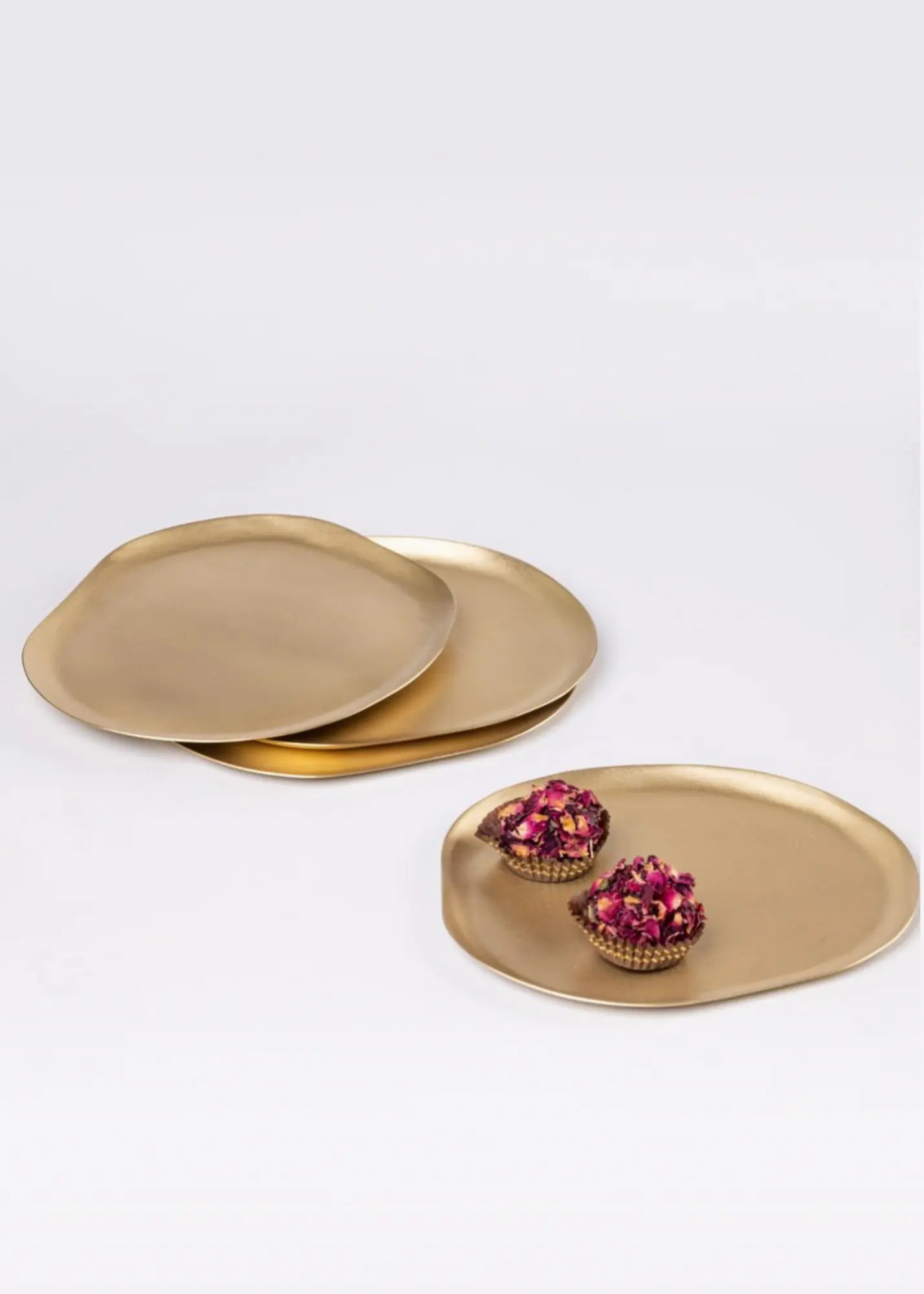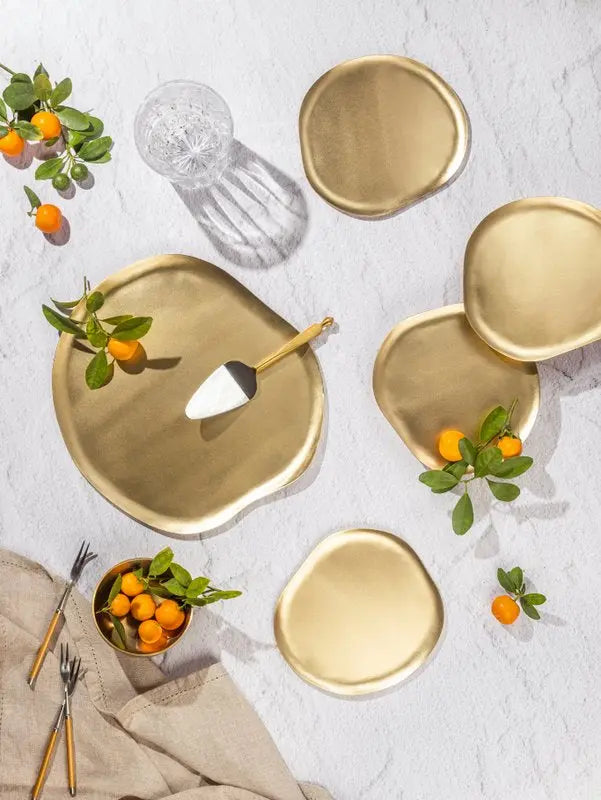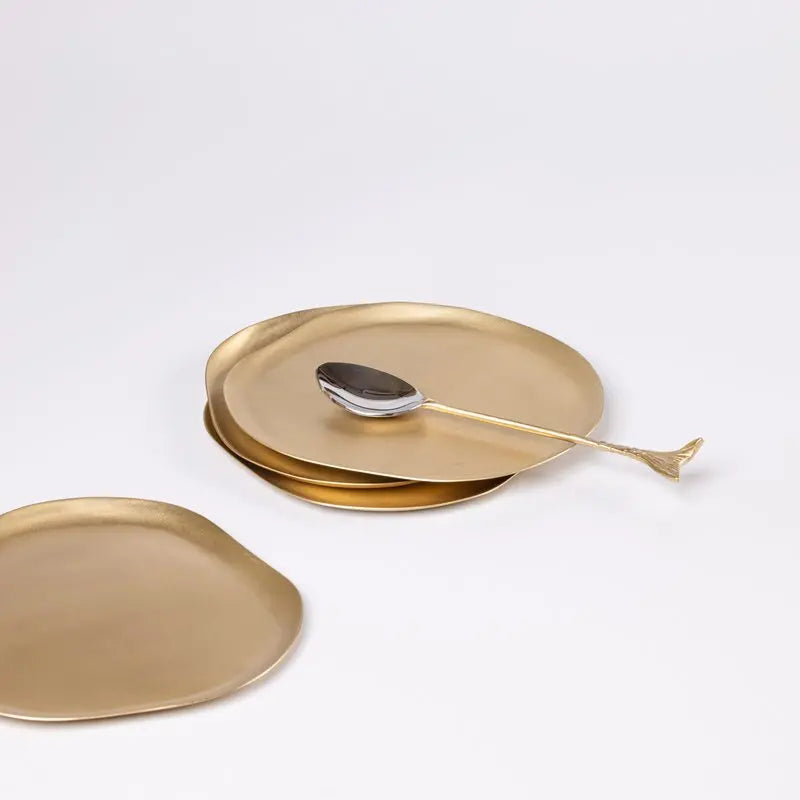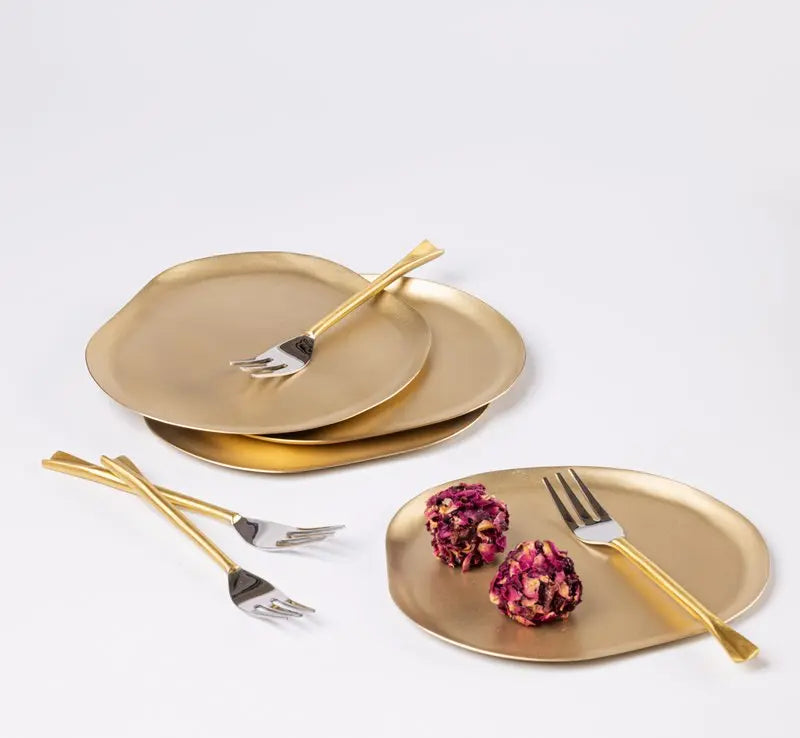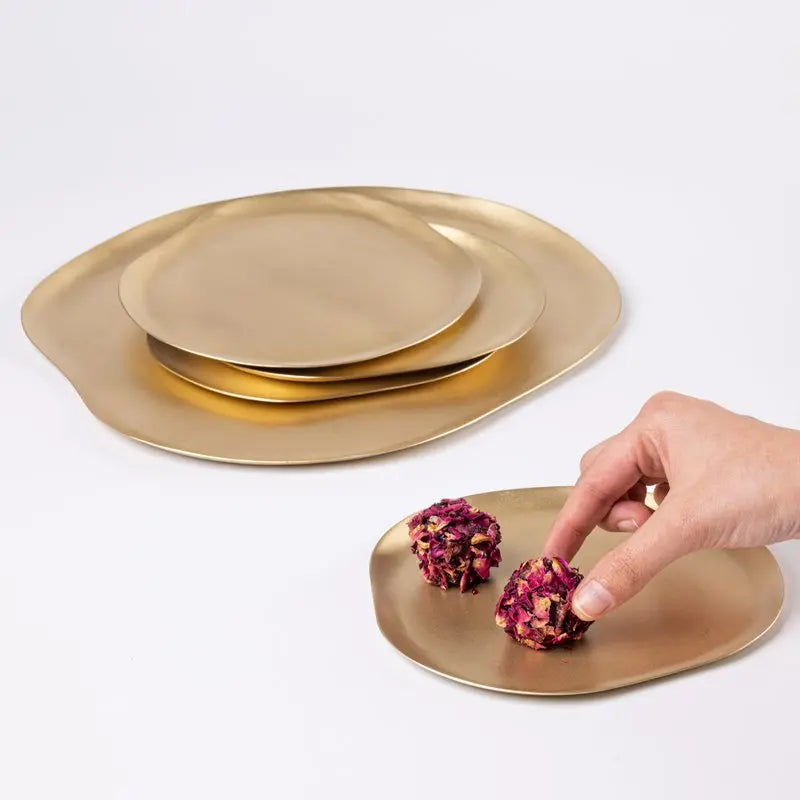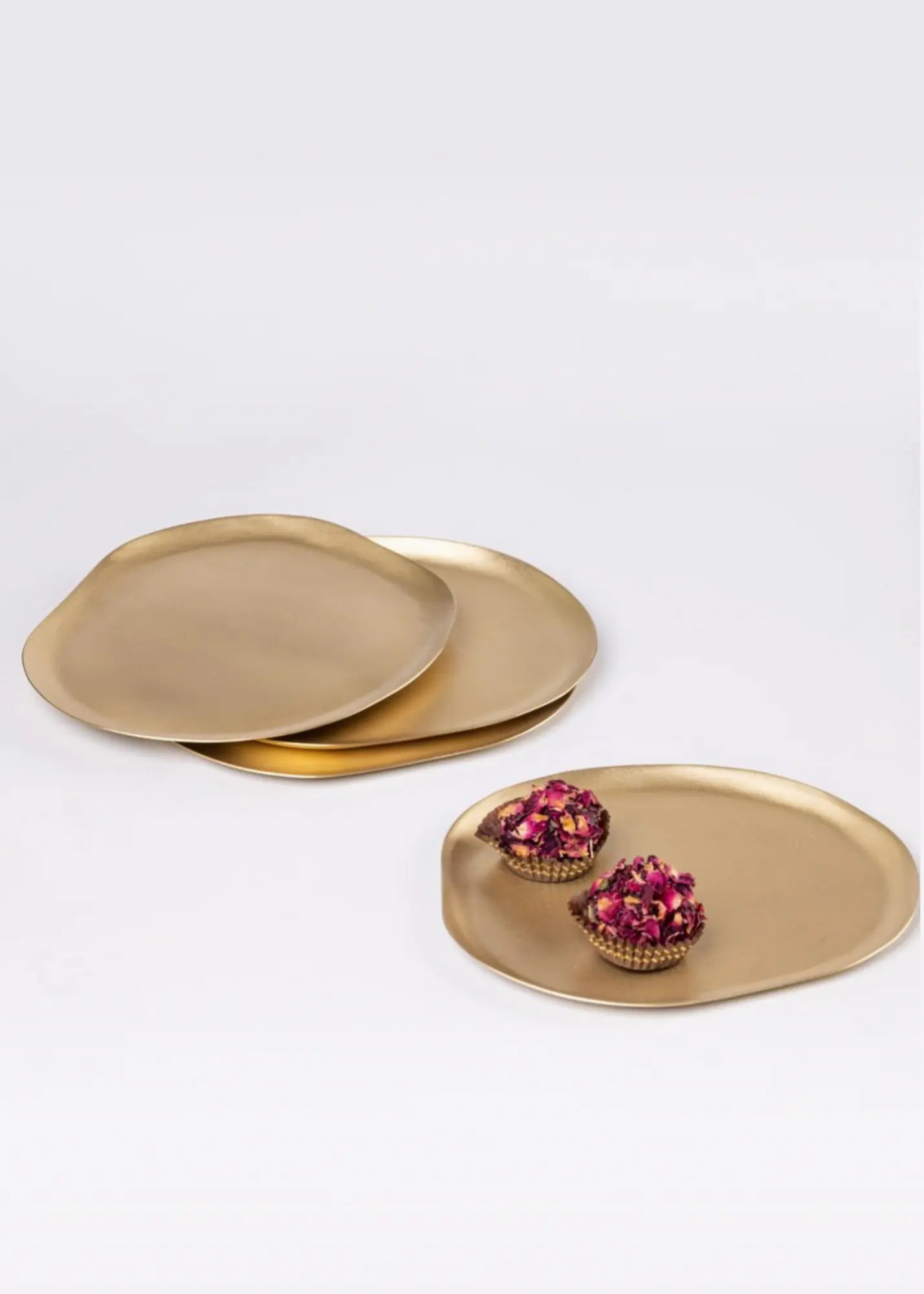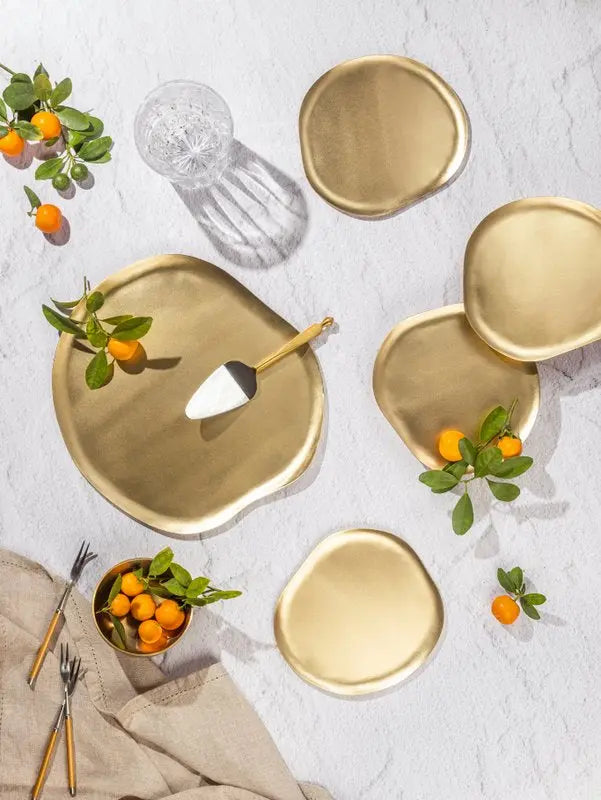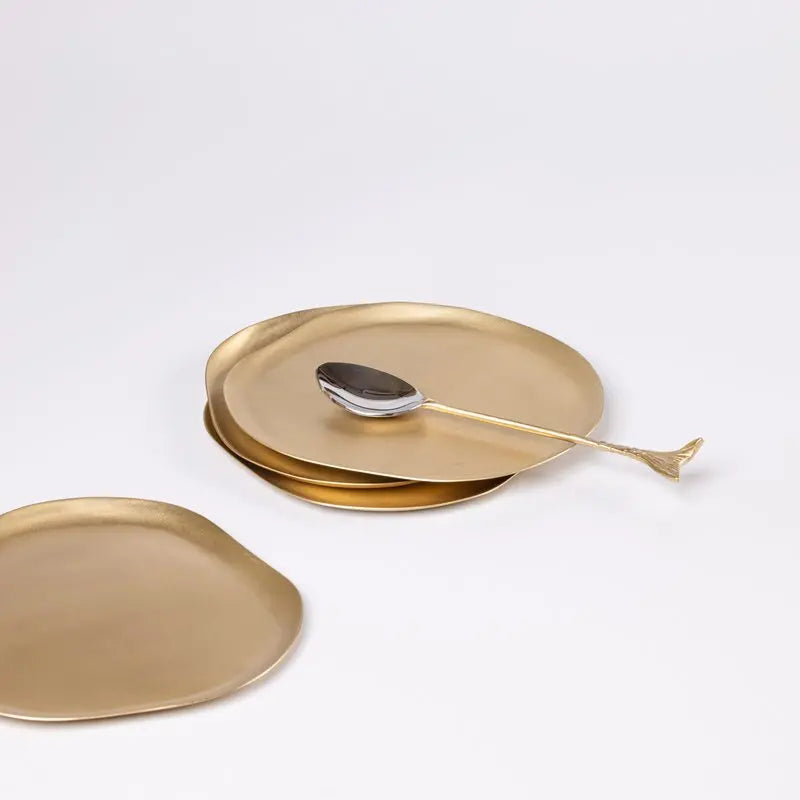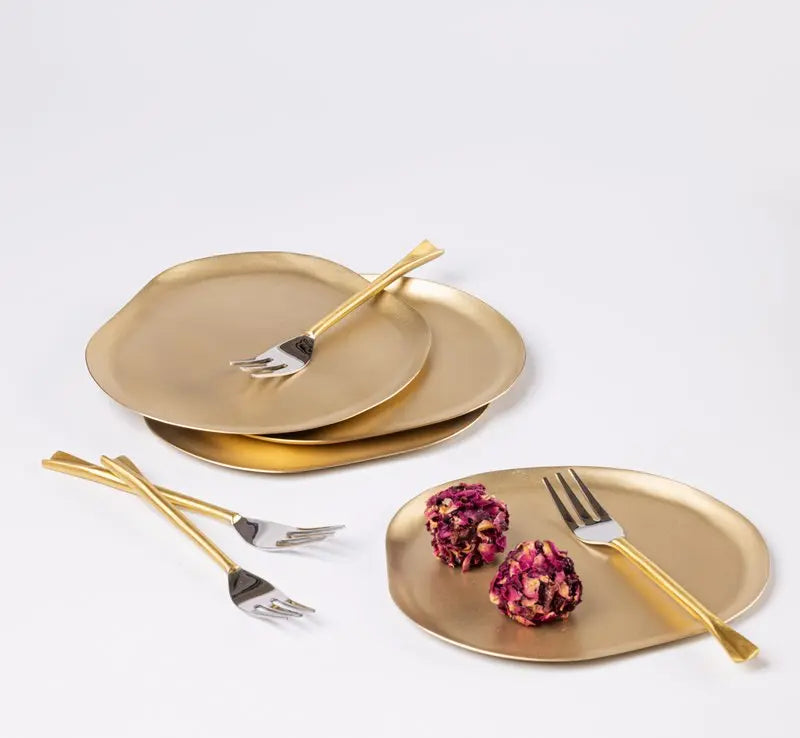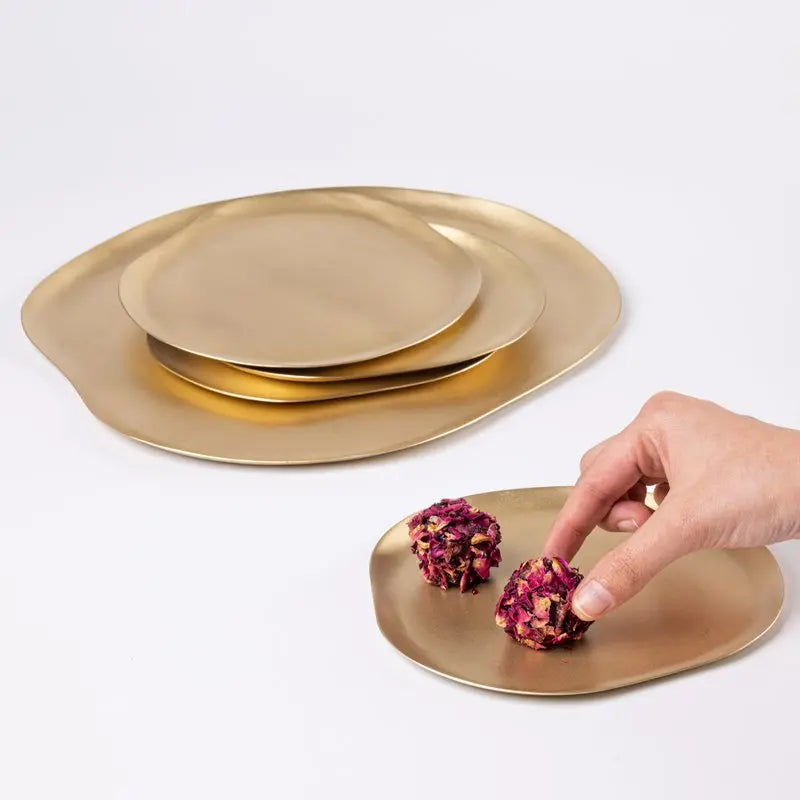 Set in brass with a hand beaten finish, our Haifa Tapas plates add an element of elegance to your tables.  These plates are the perfect way to showcase your culinary creations and impress your guests with your hosting skills. The Haifa Tapas Plates are made from high-quality brass that is durable and easy to clean, making it a breeze to wind up after a dinner party. The plates are also stackable, making it easy to store them in your kitchen without taking up too much space. Handmade in India. 
Sold as a set of 4 or 6
Suggested use : These plates are perfect for serving snacks and desserts. Pair them with our Haifa platter to complete this set!
Dimensions: Diameter : 16 cms
Material : Brass
Care instructions: Hand-wash with a soft sponge and mild detergent, avoid the use of abrasives. Do not scrub. Do not use in the dishwasher or microwave.
Must Get!
So beautiful designed ,Great addition to my dinner set
Fav snack plates
I simply love the minimalist yet impactful design of these plates. Contemporary and elegant. My favourite to serve snacks and i am always asked for details whenever used at a party.