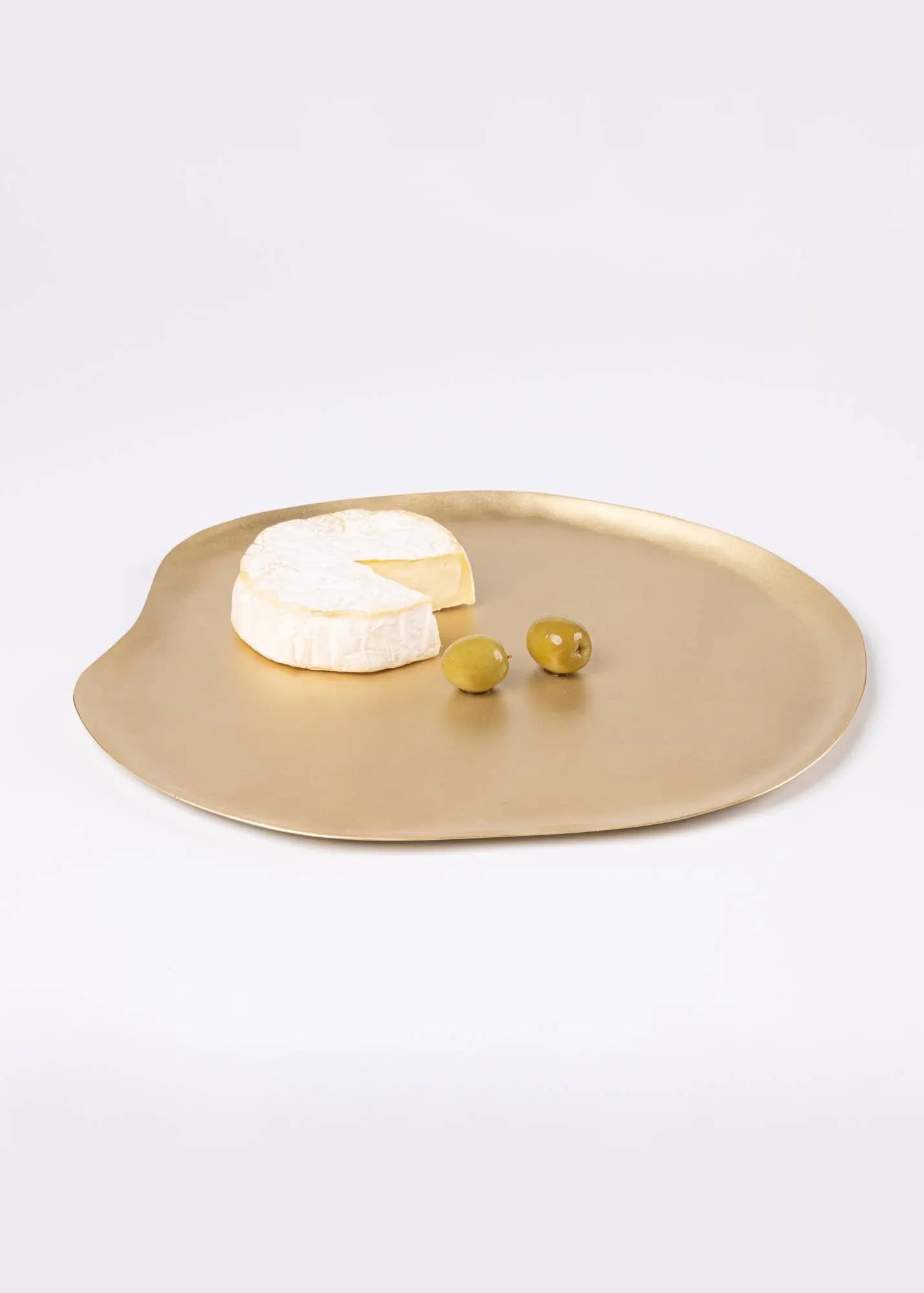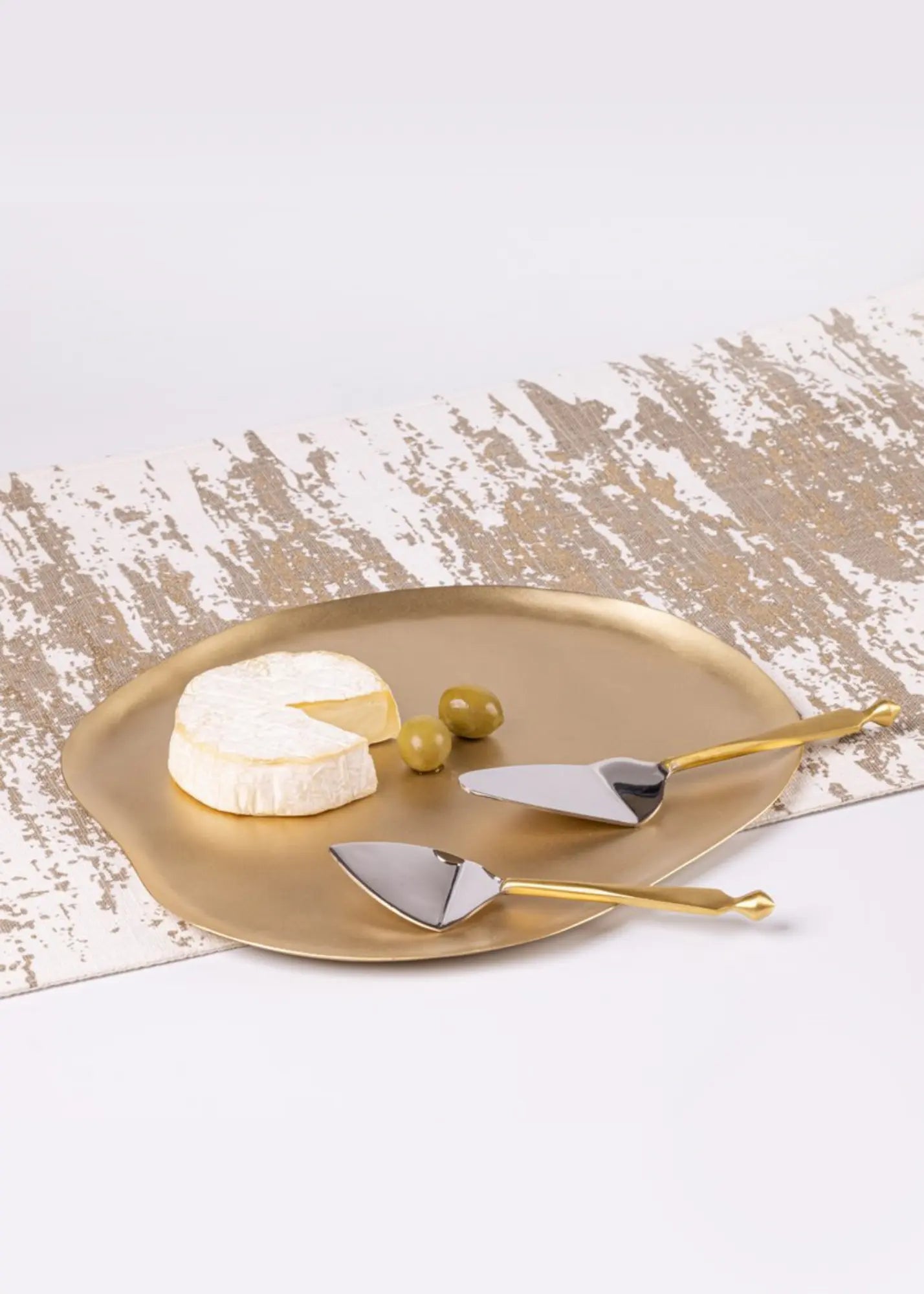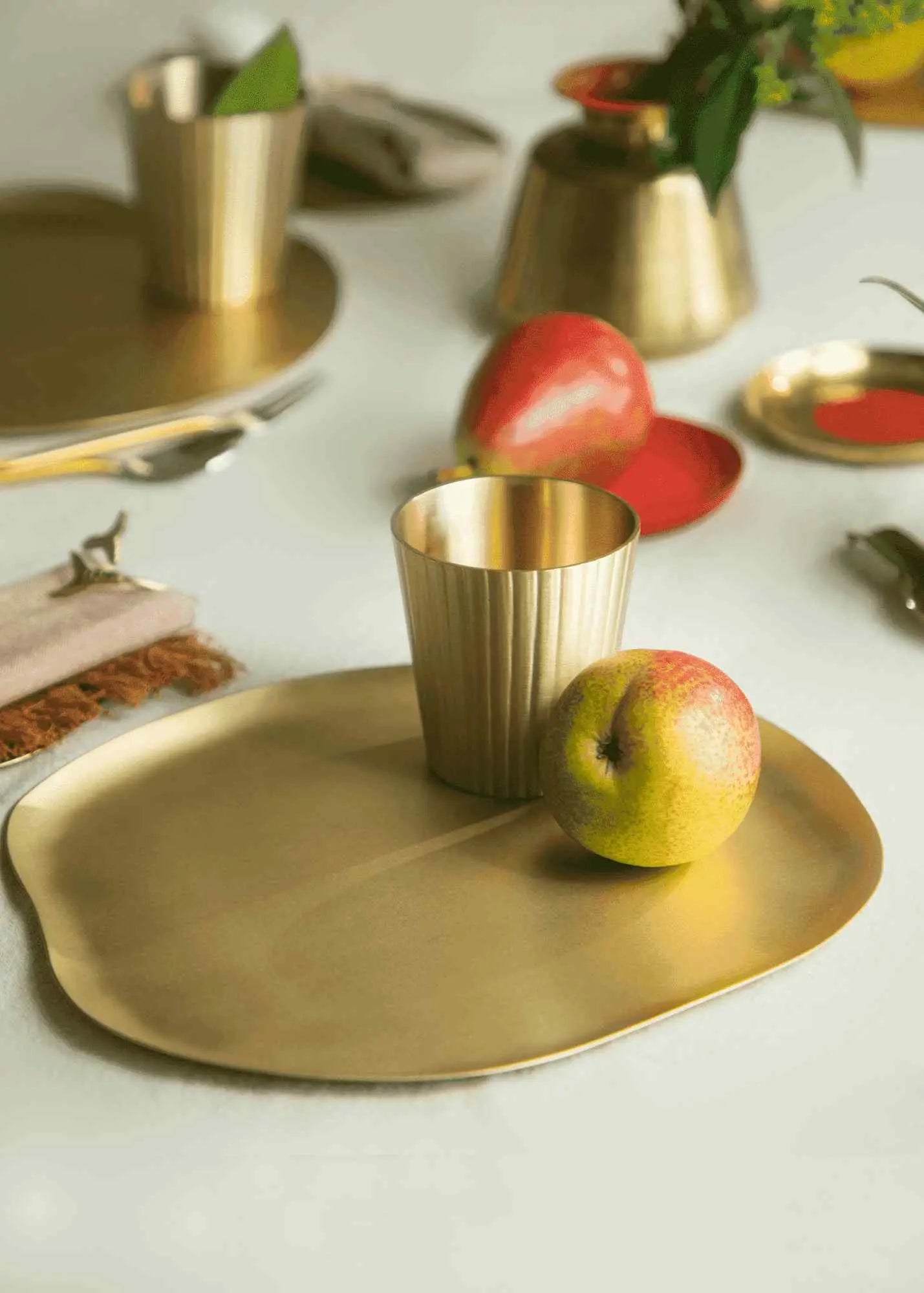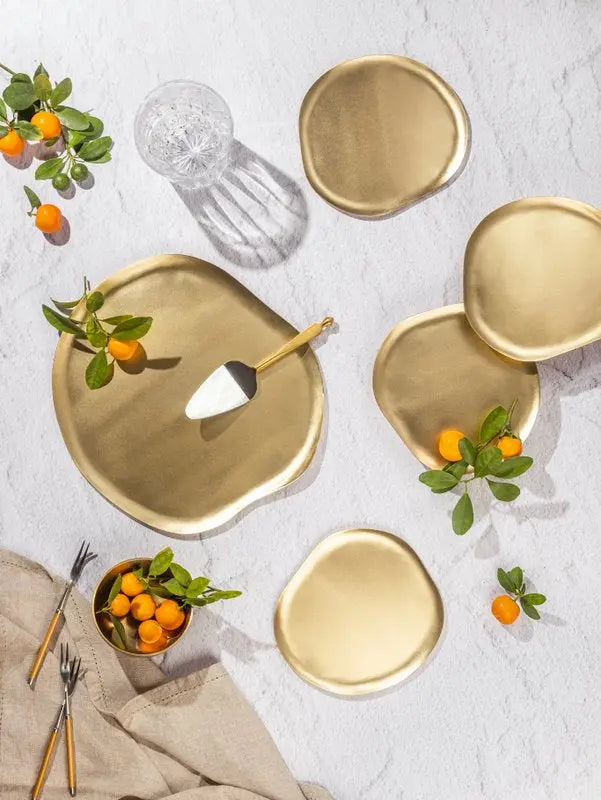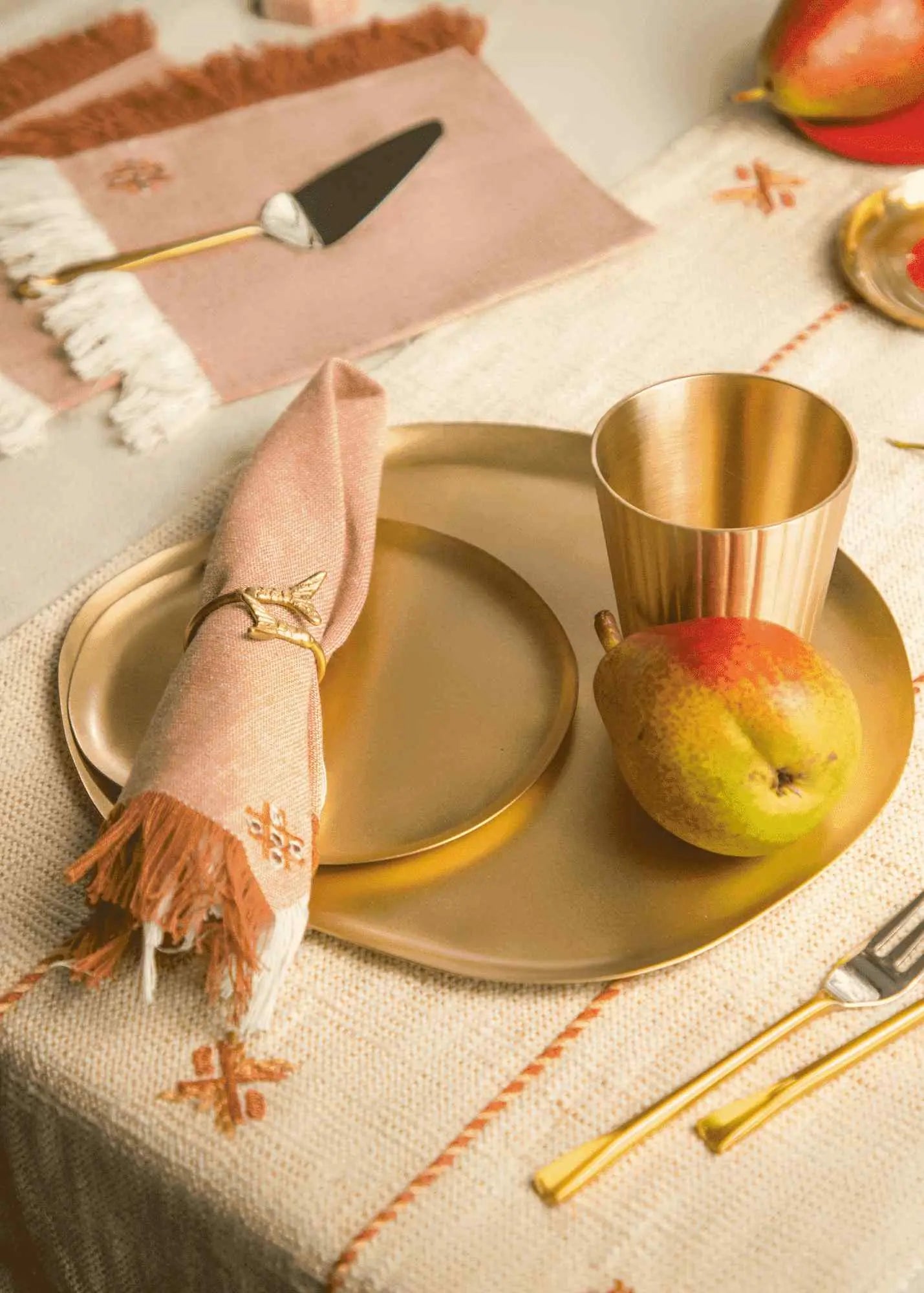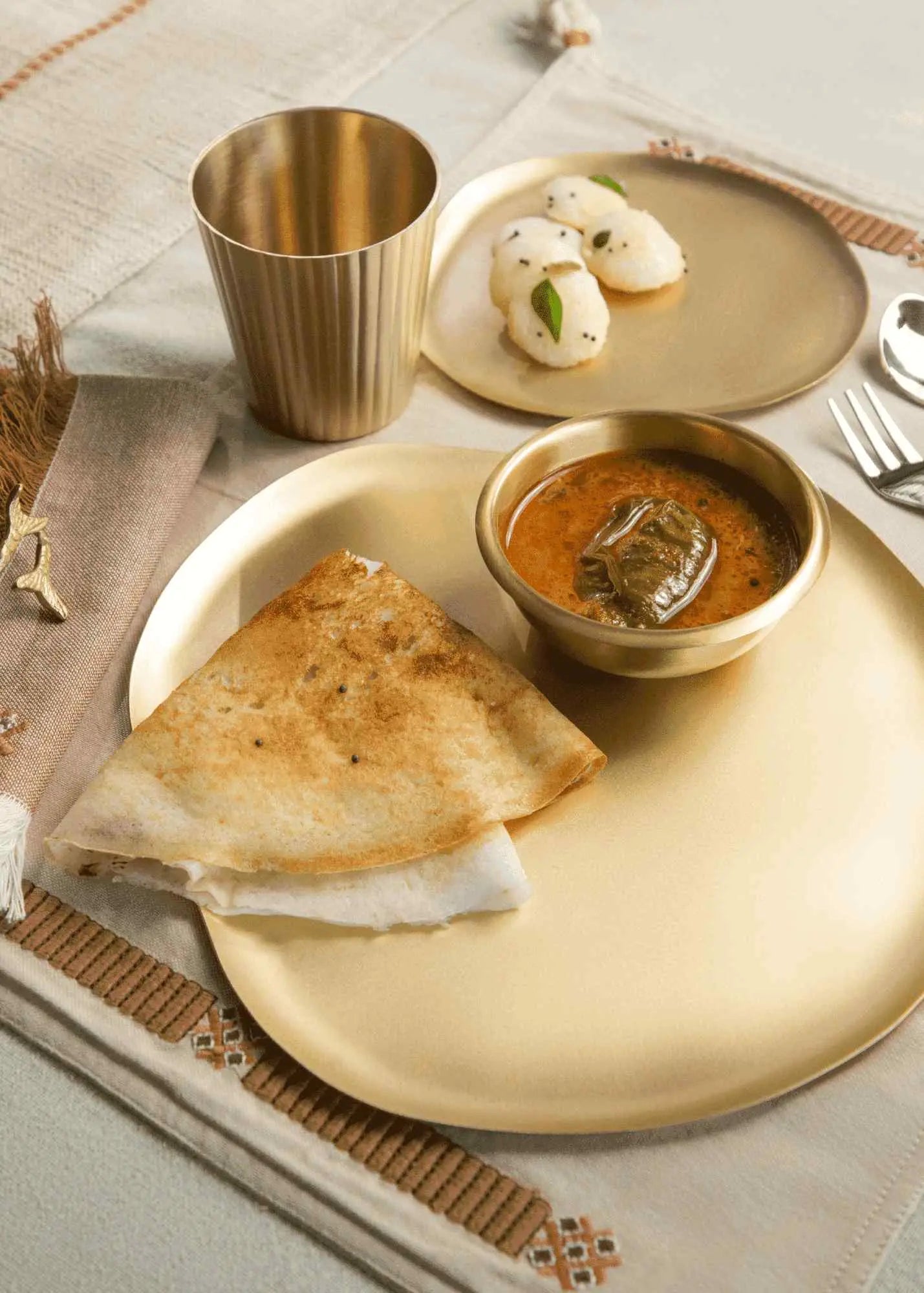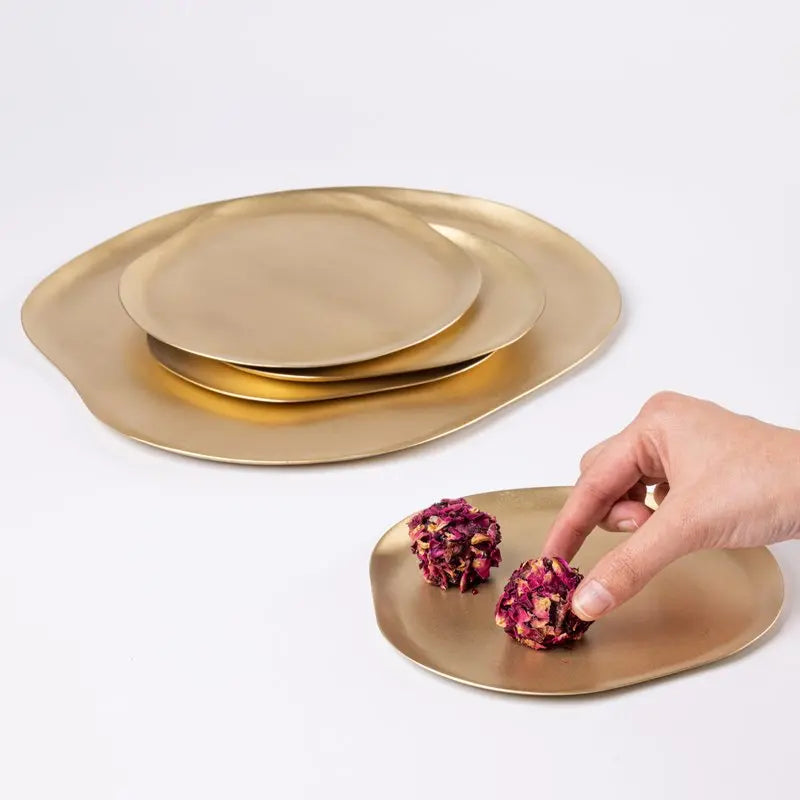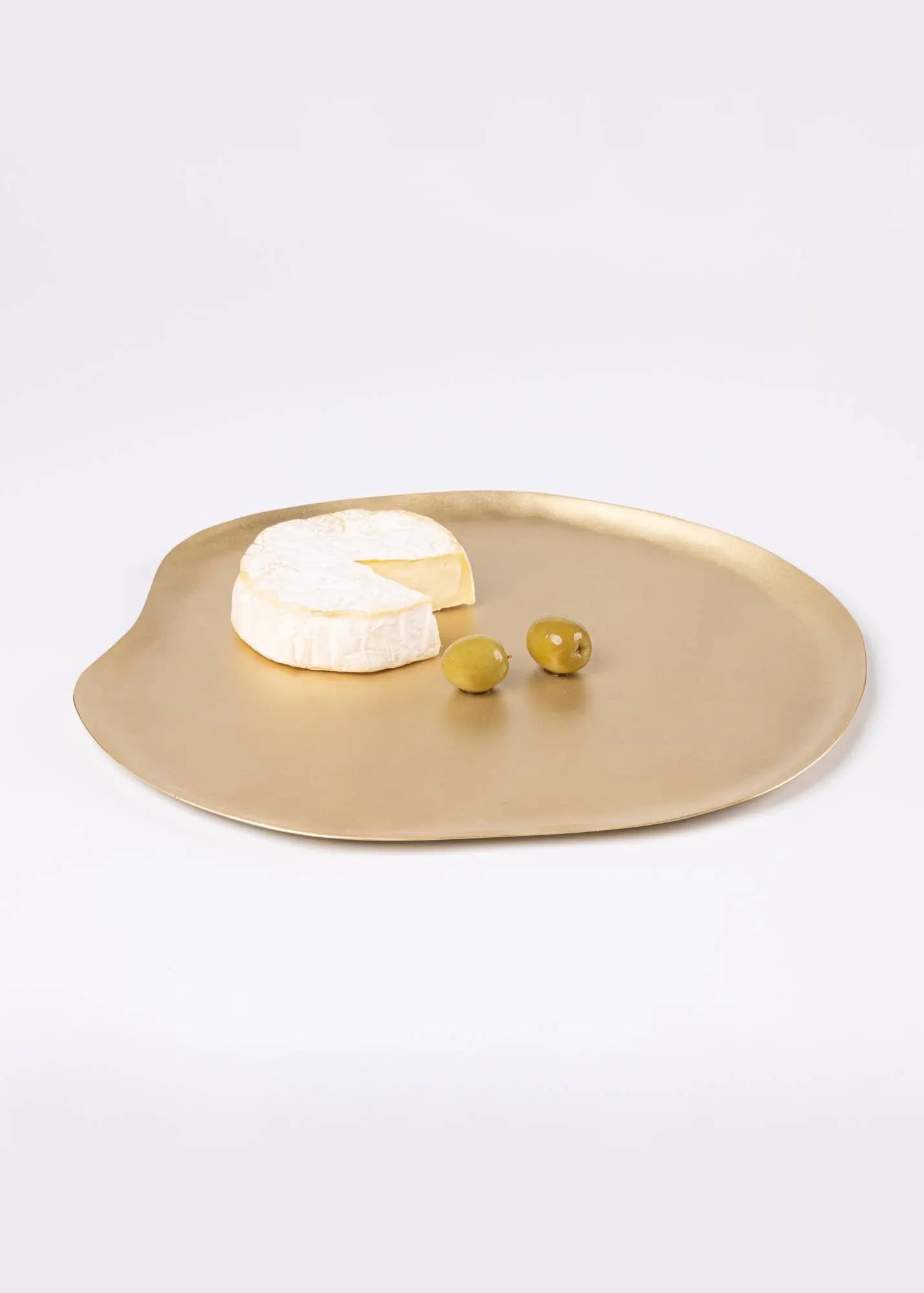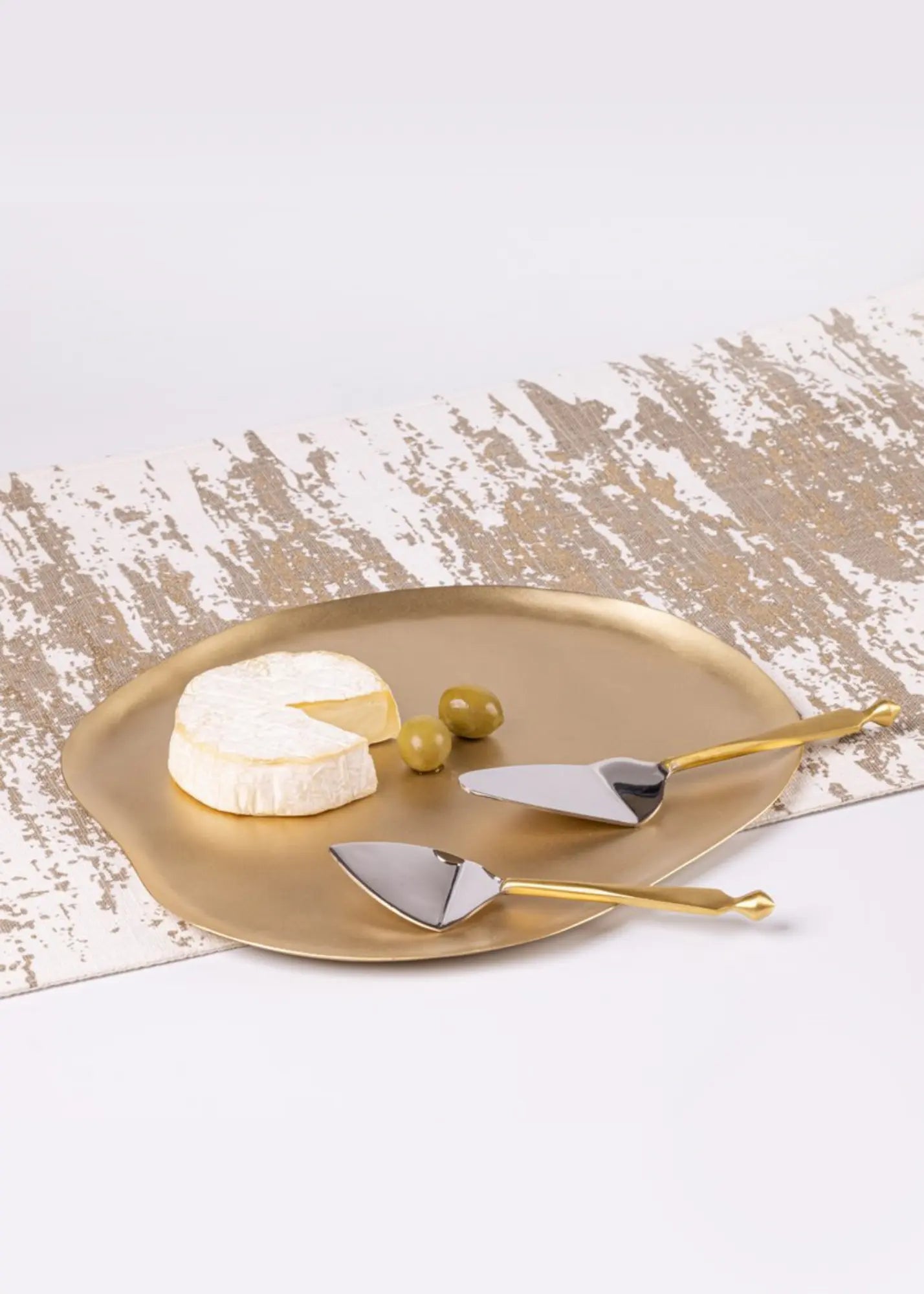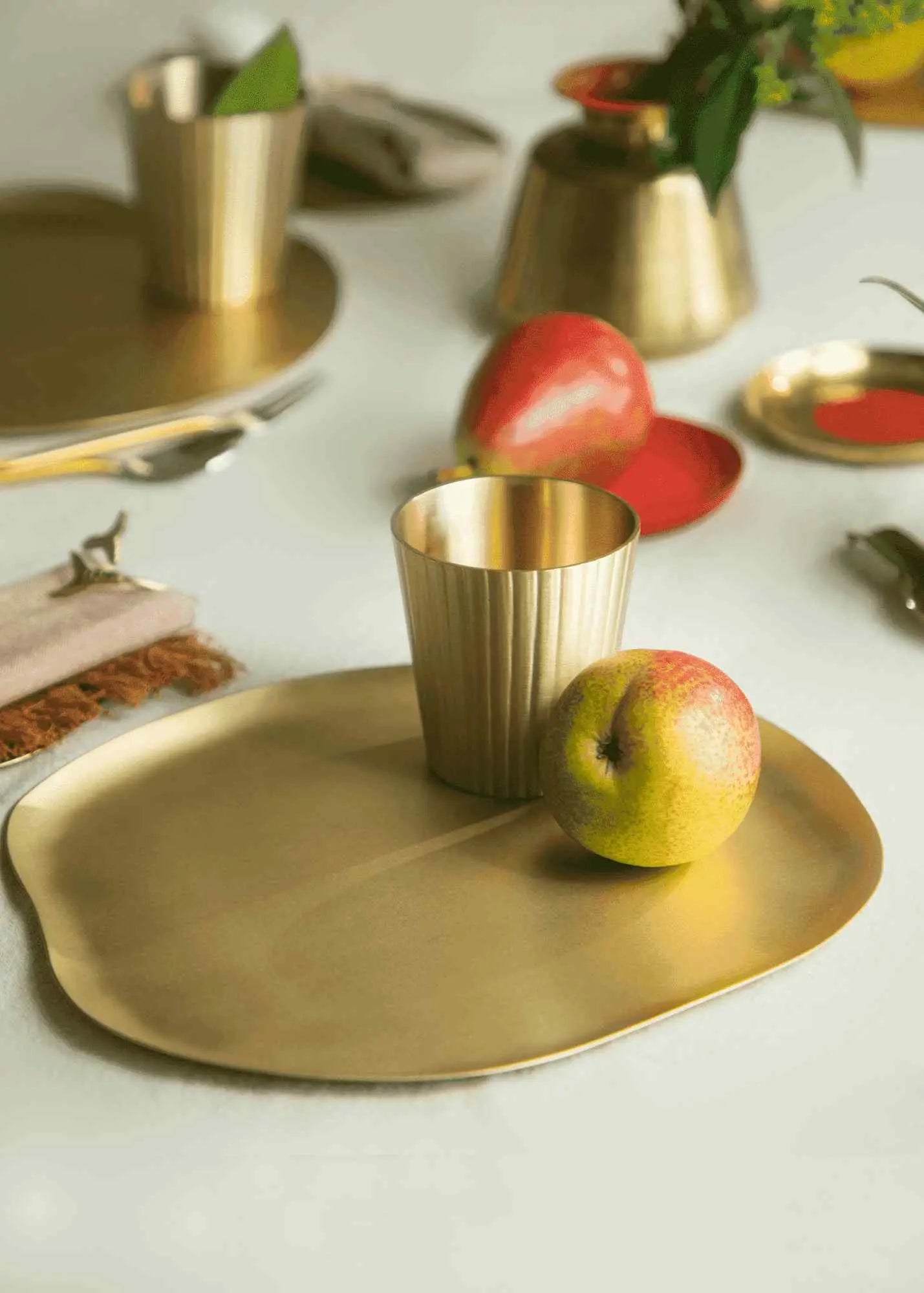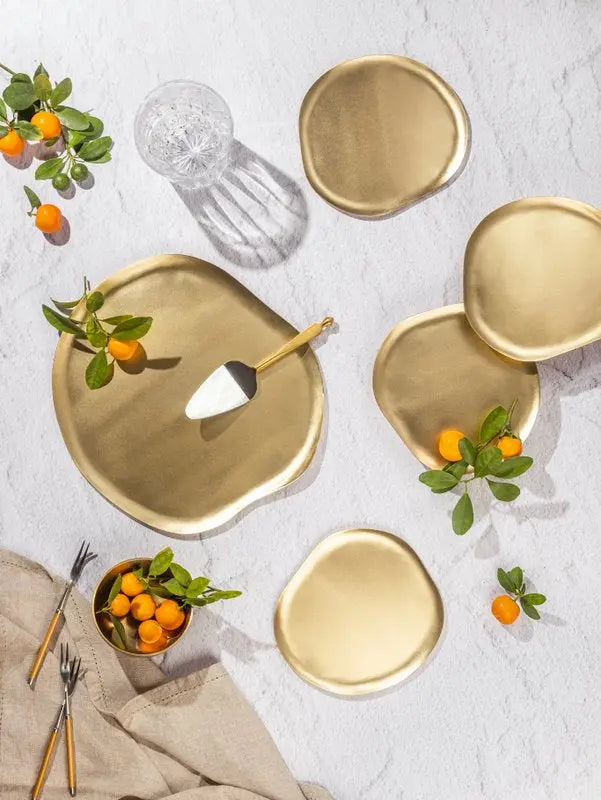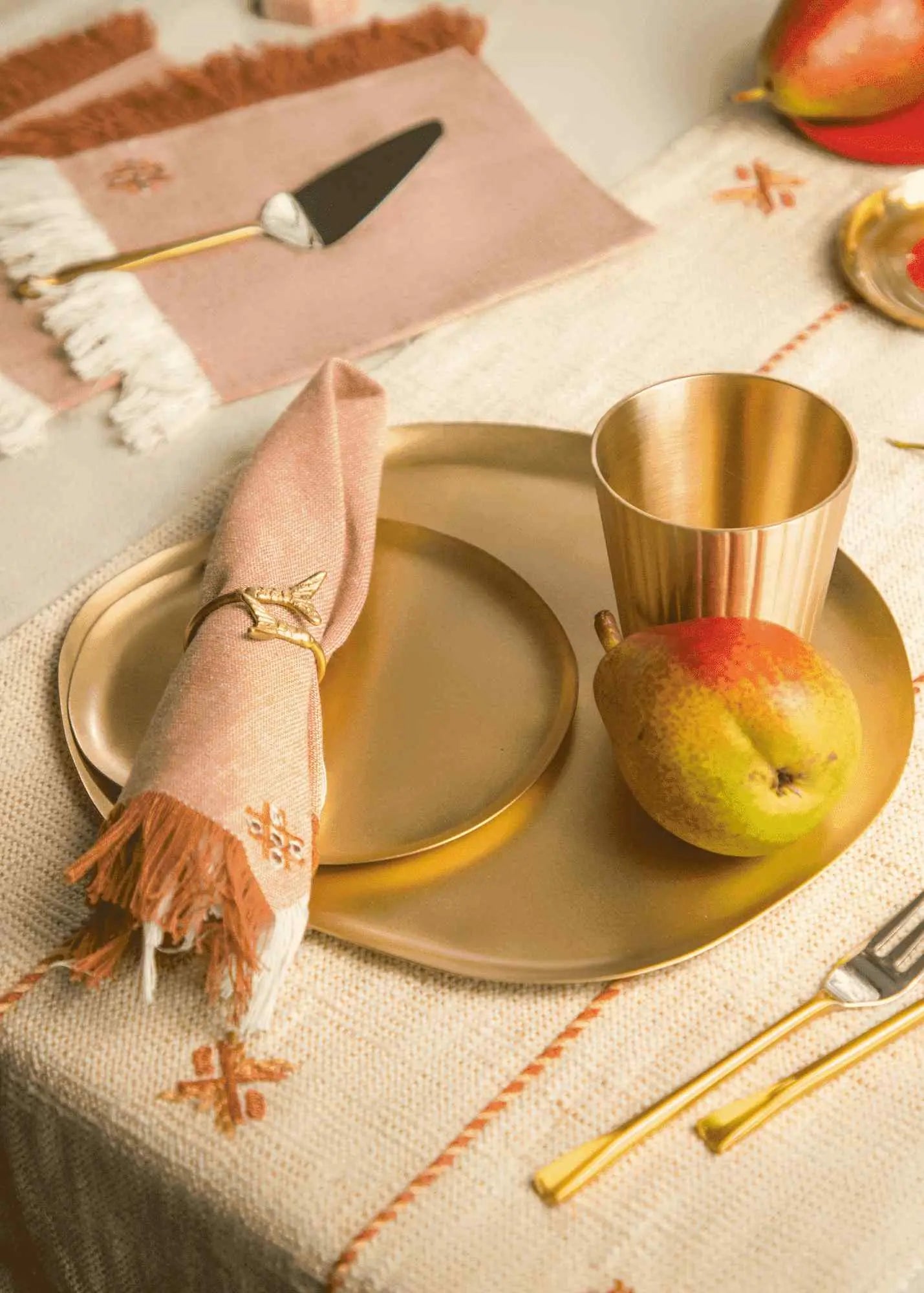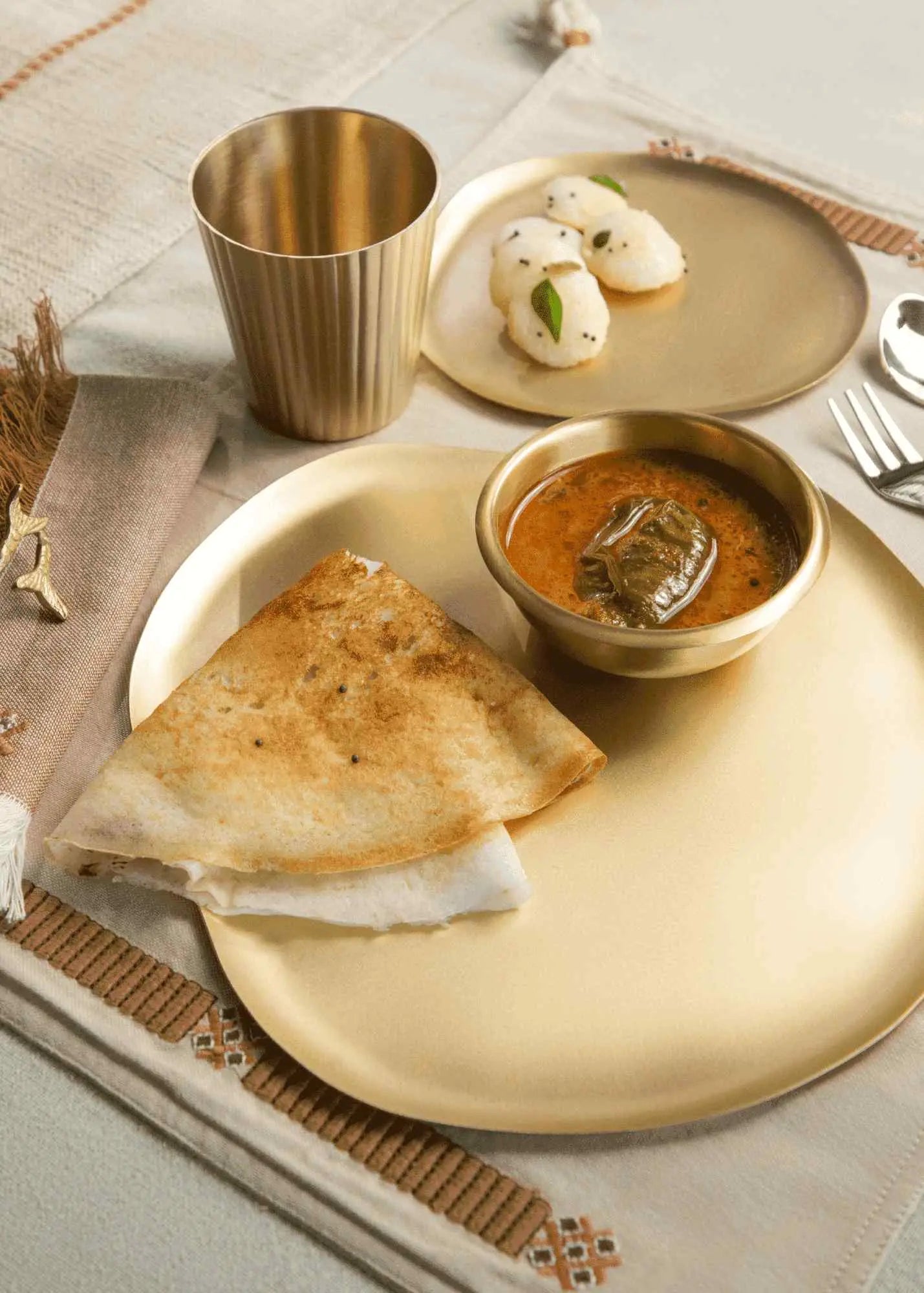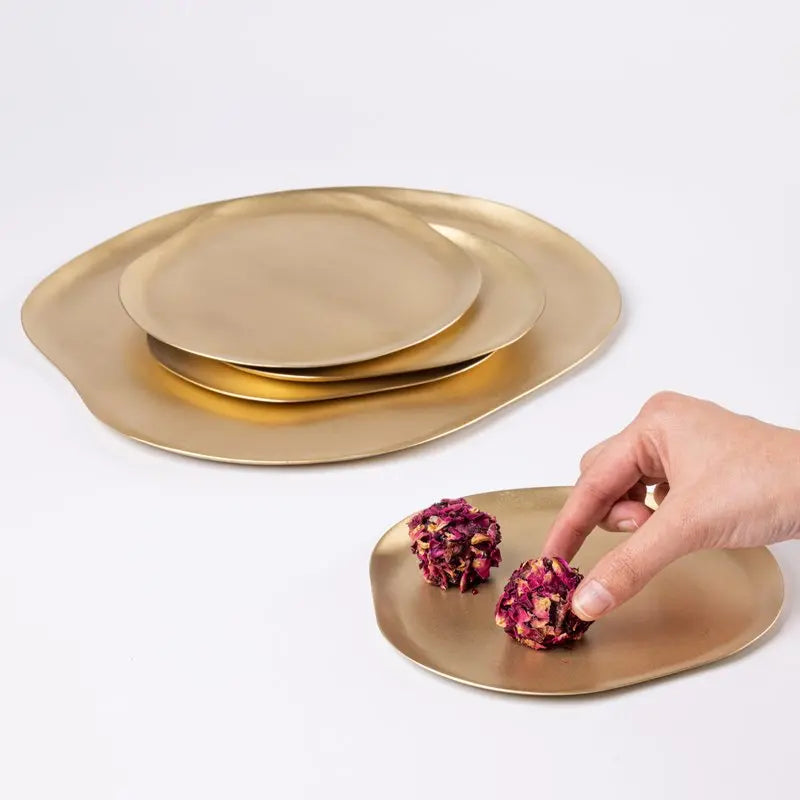 DISPATCHES IN 2-6 WEEKS
Set in brass with a hand beaten finish, our Haifa platter adds an element of elegance to your tables. Its sturdy construction ensures it will last for years to come, while its smooth finish makes it easy to clean and maintain.
 Whether you're hosting a dinner party, looking for a unique centerpiece for your coffee table, or simply want to add a touch of luxury to your home decor, the Haifa Brass Platter is an excellent choice. You could also use these as dinner plates, and use our Haifa Tapas Plates as quarter plates for your formal table settings. Handmade in India.
Style tip : Pair them with our Sona-chaandi servers. These make for a great gift for your friend who loves to host!
Dimensions : Diameter 26 cms
Material : Bras6
Care instructions: Hand-wash with a soft sponge and mild detergent, avoid the use of abrasives. Do not scrub. Do not use in the dishwasher or microwave. 
Very sturdy and well made brass platter. Great addition to my kitchen
Wonderful
Using these as dinner plates.
Good quality
Using these as dinner plates. Elegant and good quality plates but would love some bowls in brass in the same look