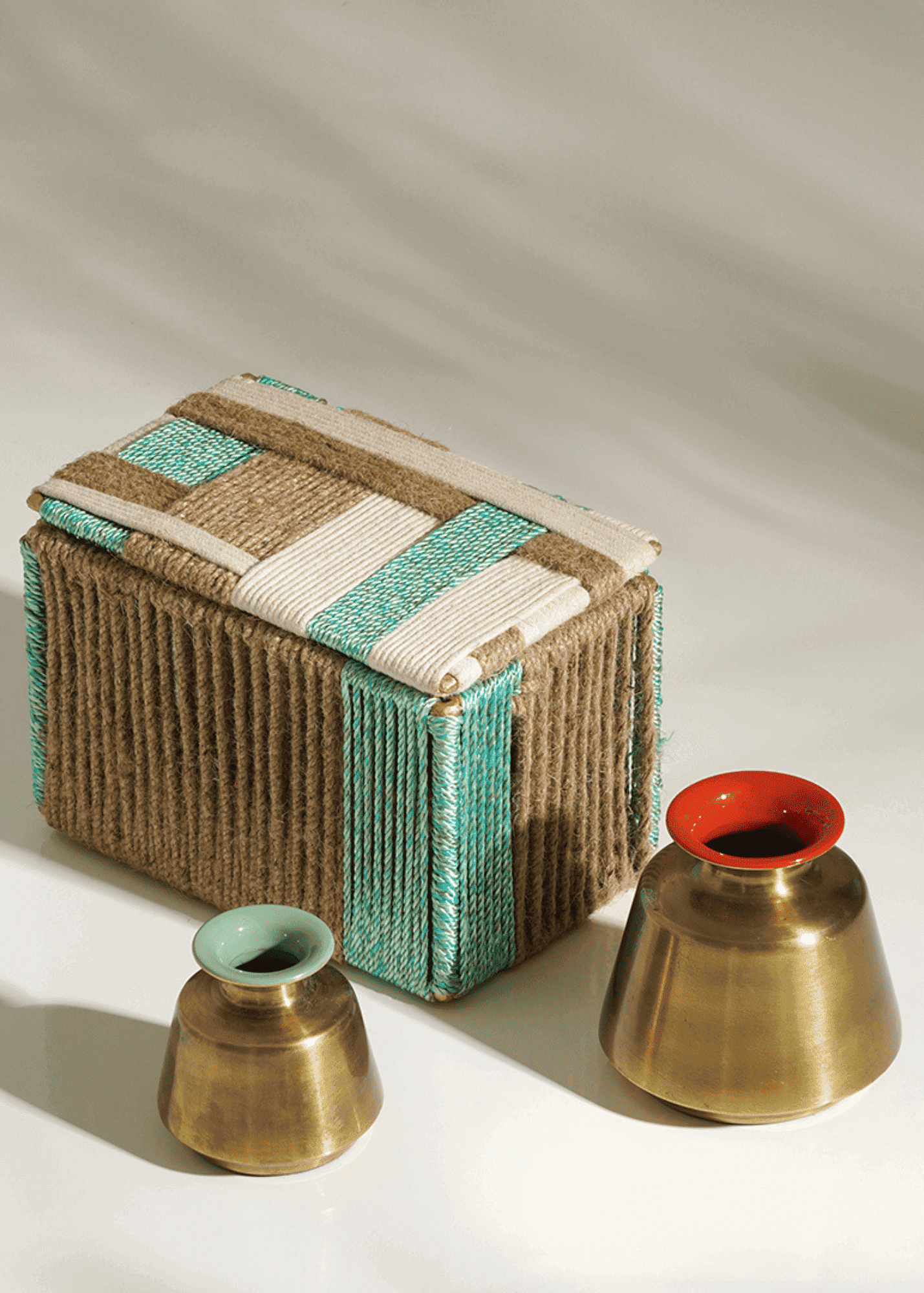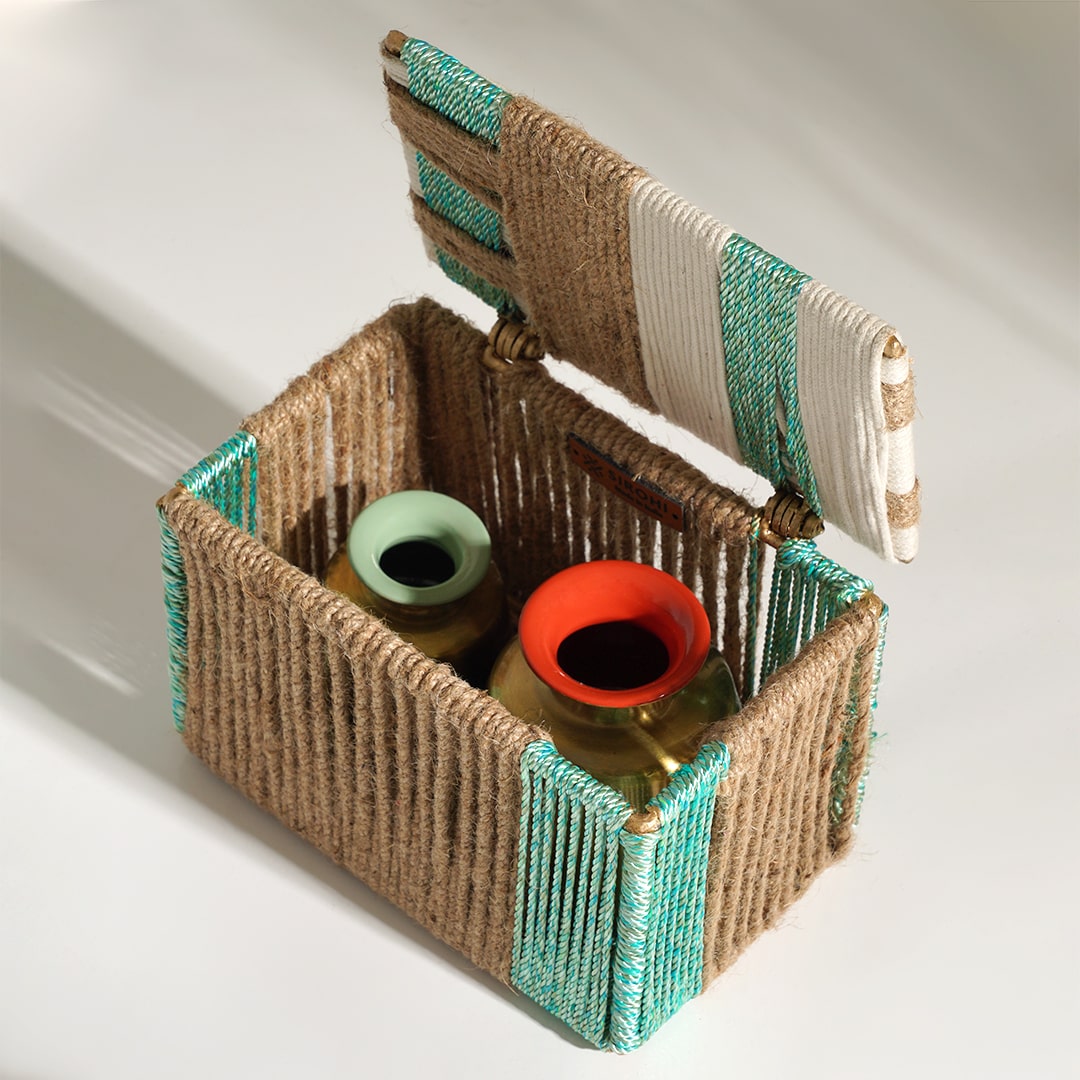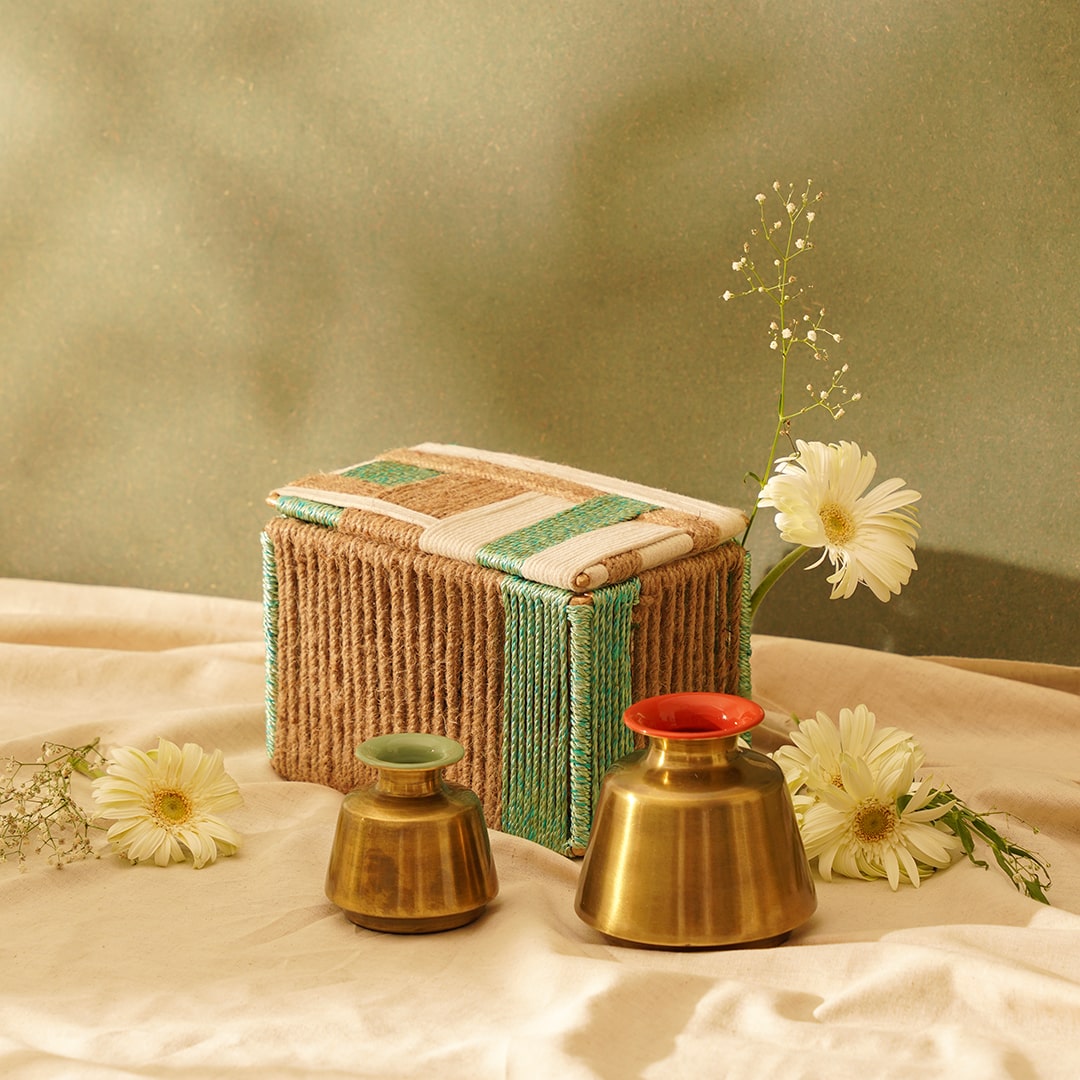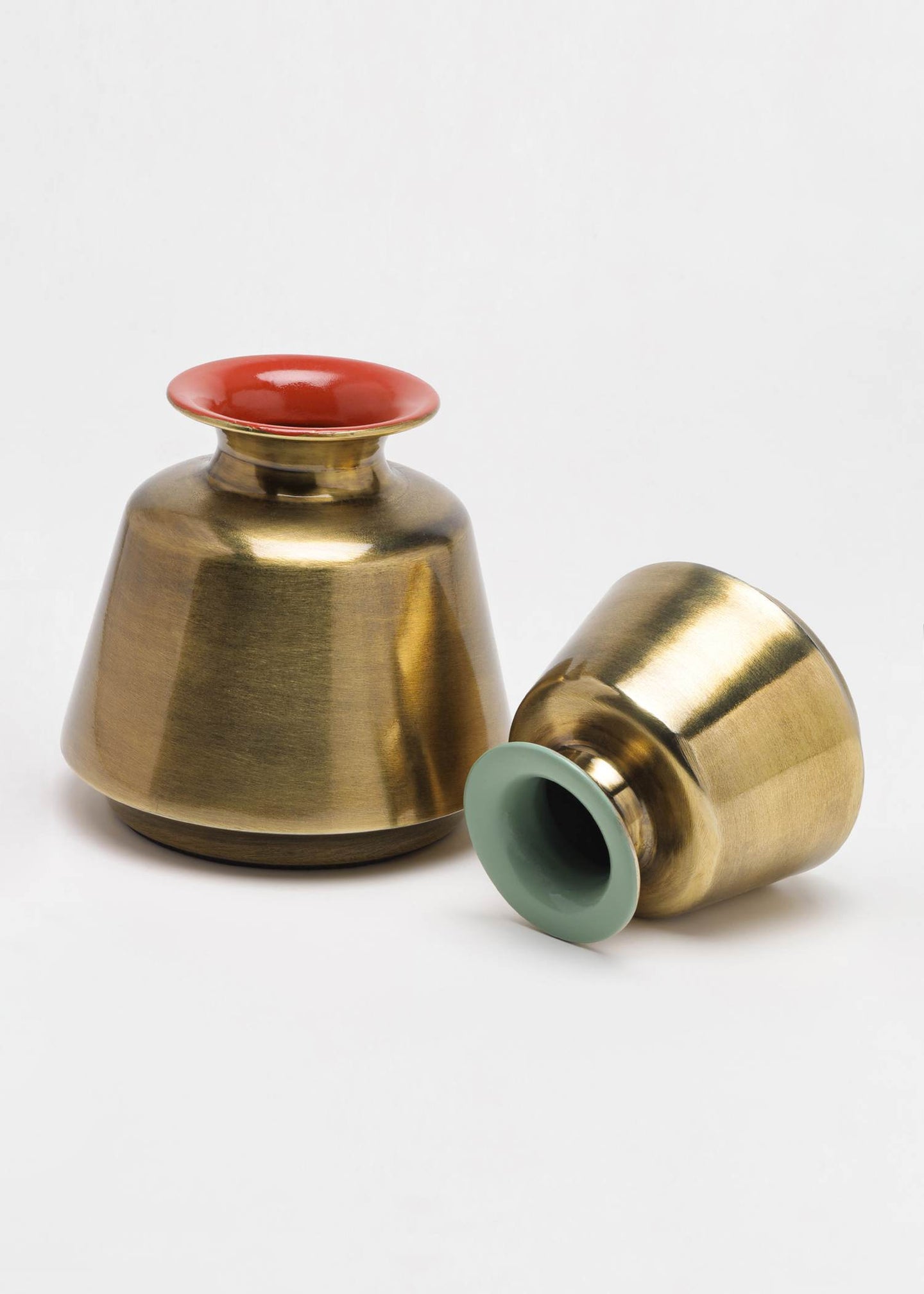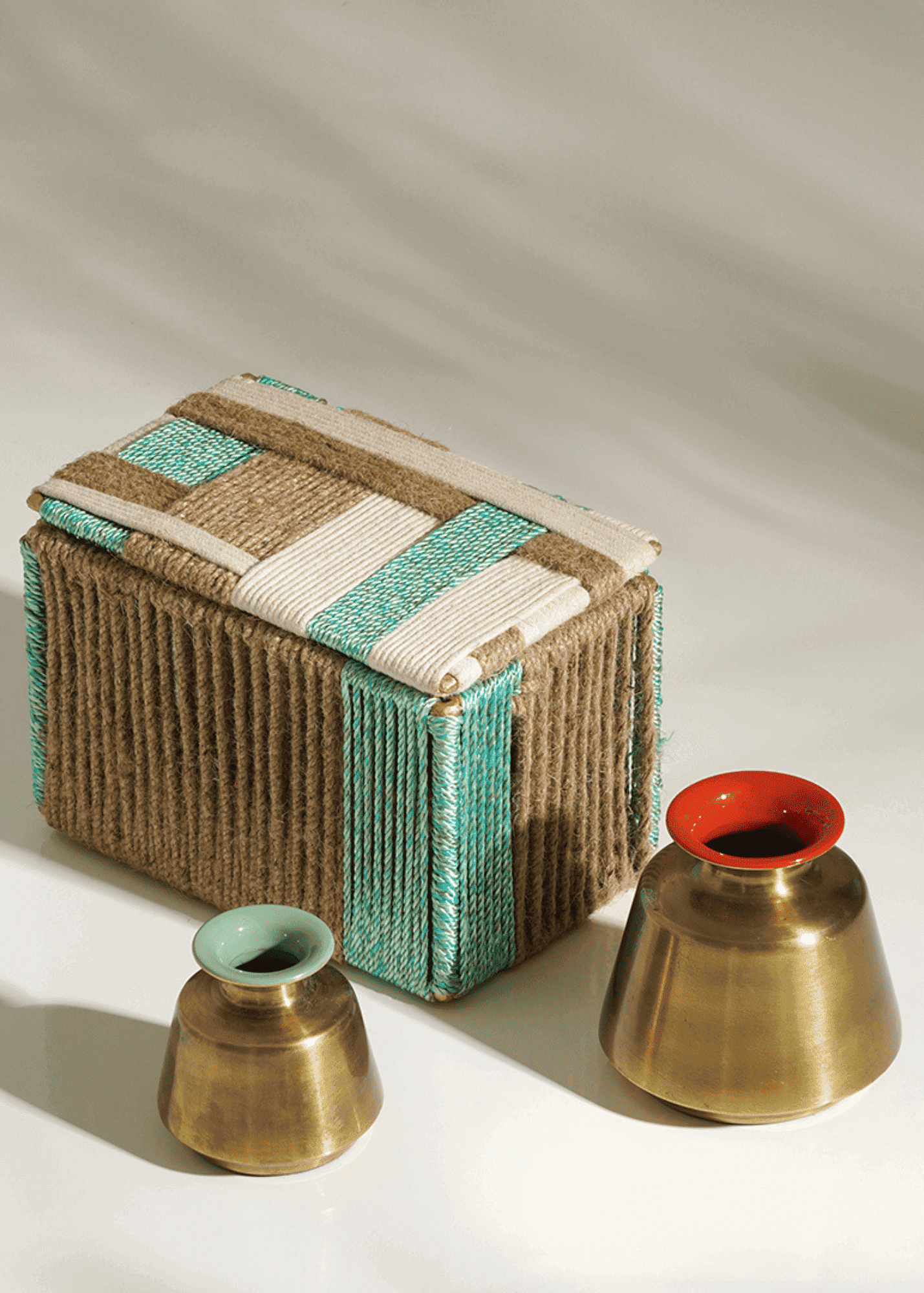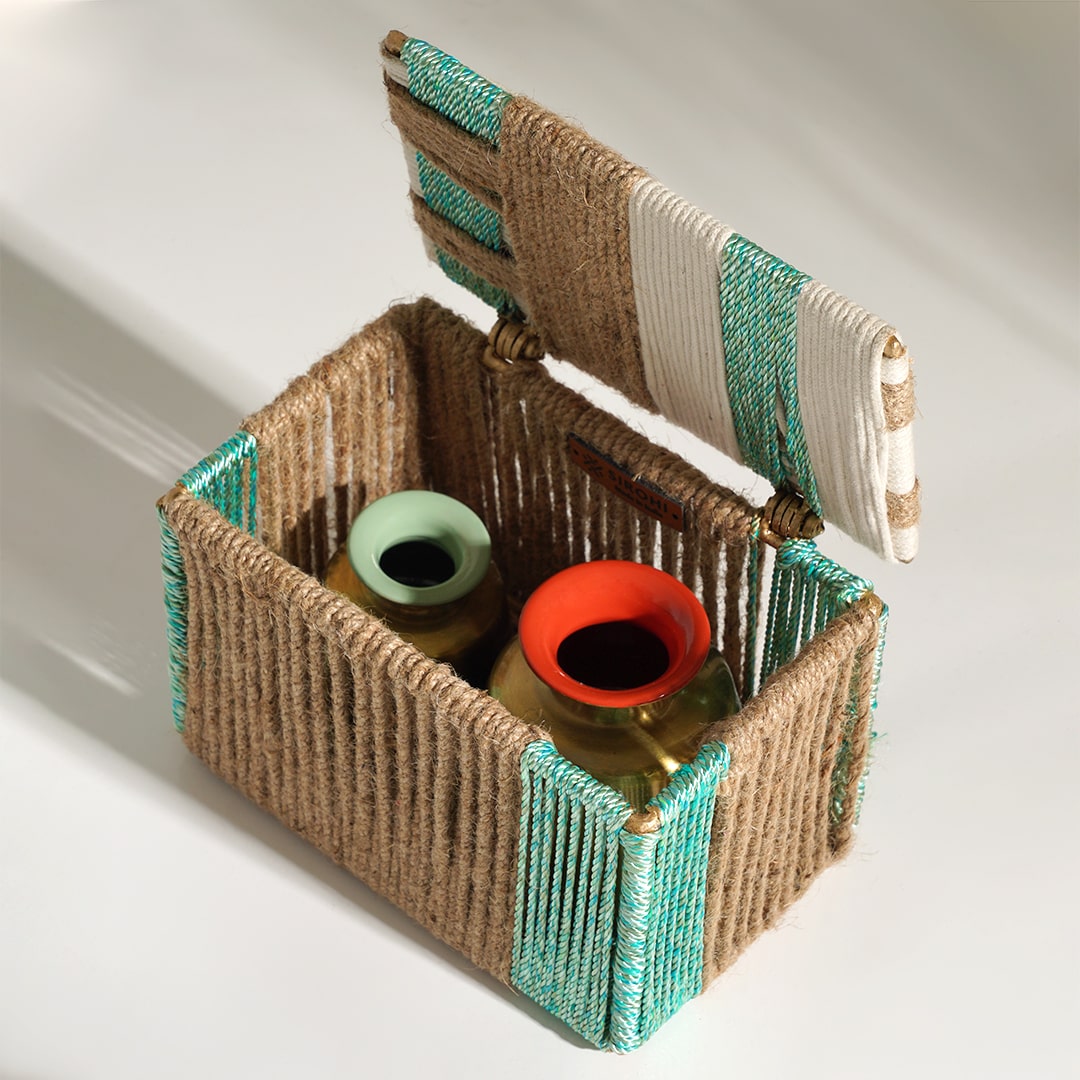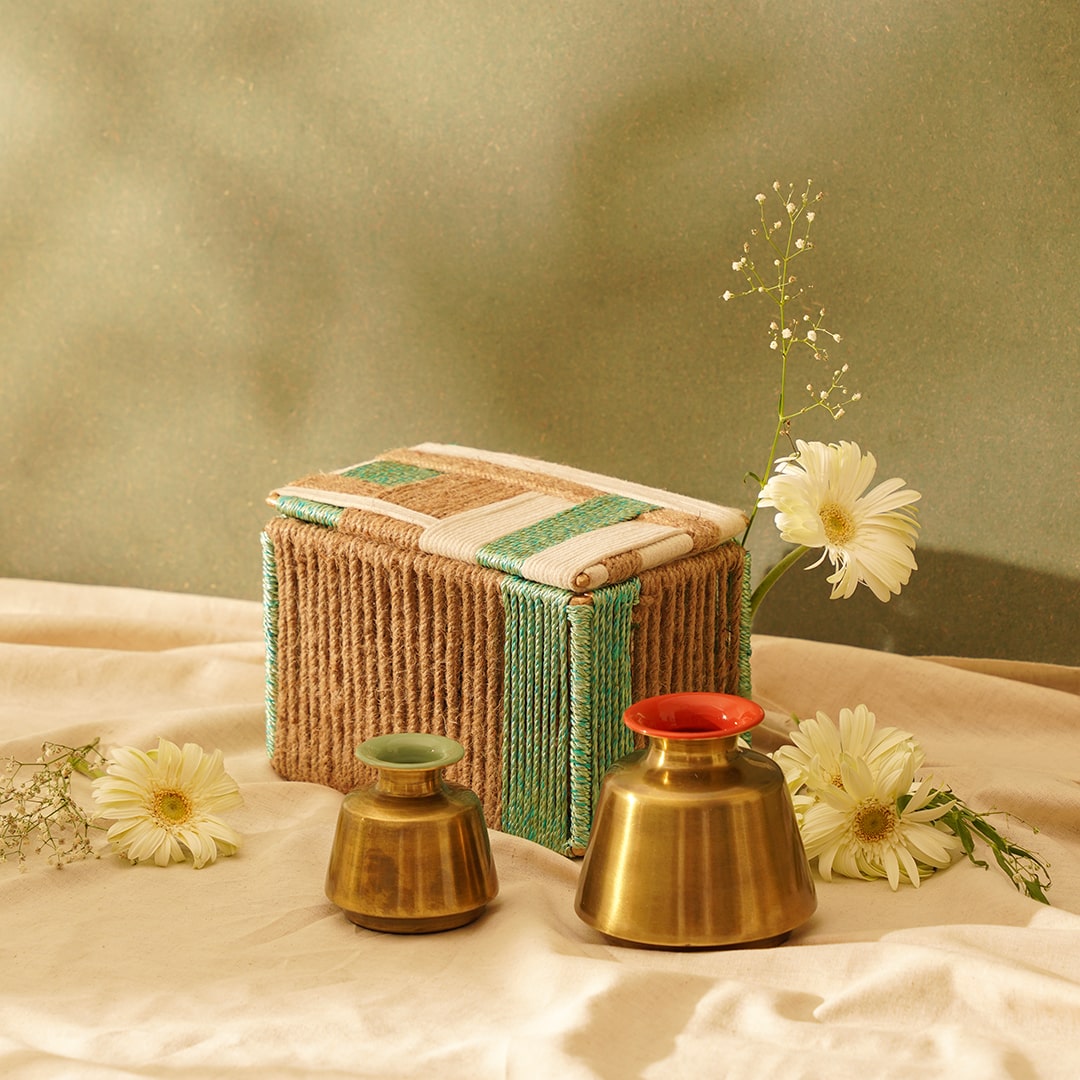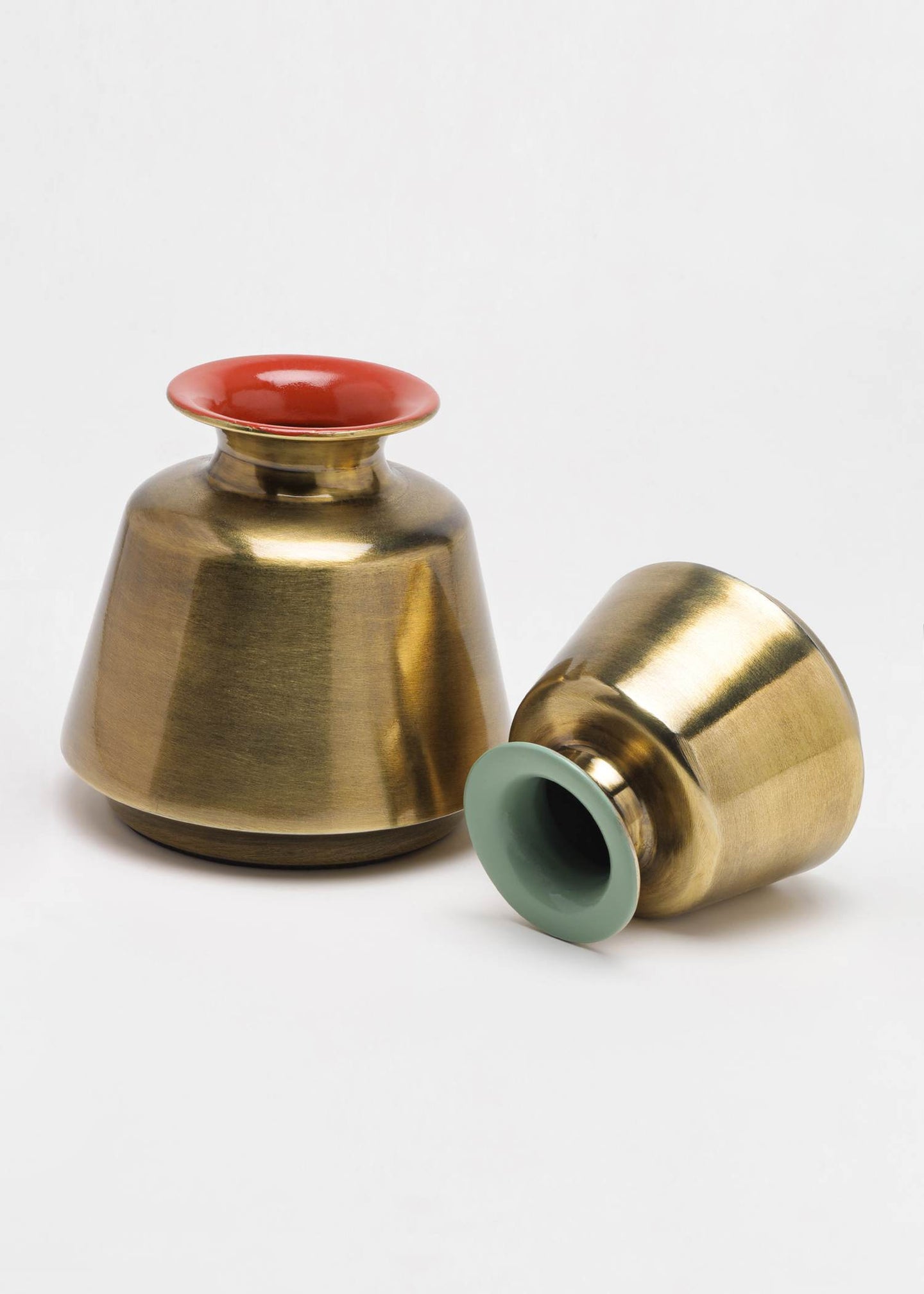 Experience the charm of traditional craftsmanship with the beautiful Handwoven Box from Sirohi featuring our Enamel Matka Set. This meticulously handwoven box showcases modern patterns, adding a touch of elegance to your home decor. Inside, you'll find a stunning set of 2 enamel matkas, exquisitely designed and crafted with a vibrant finish. Perfect as a decor accent, or to store water, in your home mandirs.
Sold as a set of 2 matkas and 1 box
Box Size - 8x5x5 (inches)
Matka Size- Big - 4 inches, Small - 3.3 inches
Material : Matka's- Iron with enamel, Box-Jute, Cotton, Resham & Metal

Care instructions: Hand-wash with a soft sponge and mild detergent, avoid the use of abrasives. Do not scrub. Do not use in the dishwasher or microwave.