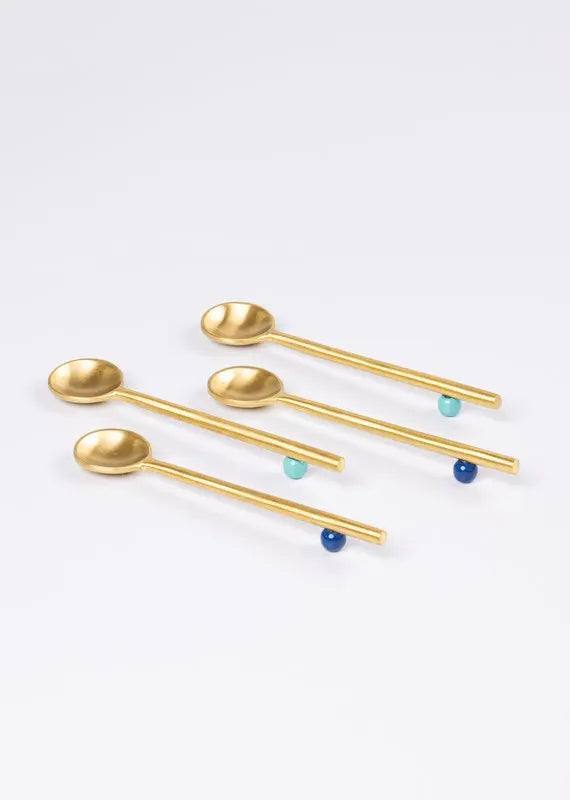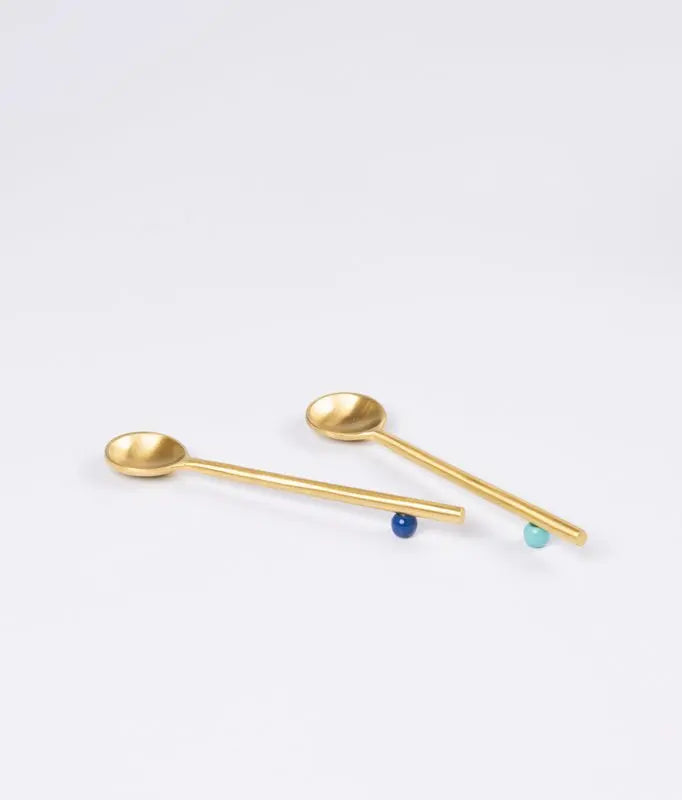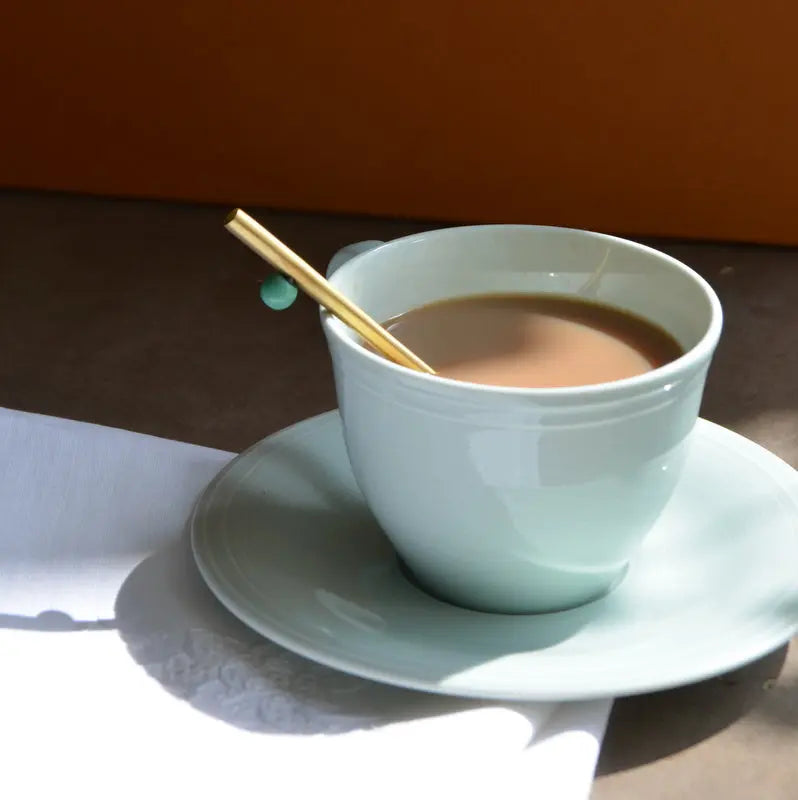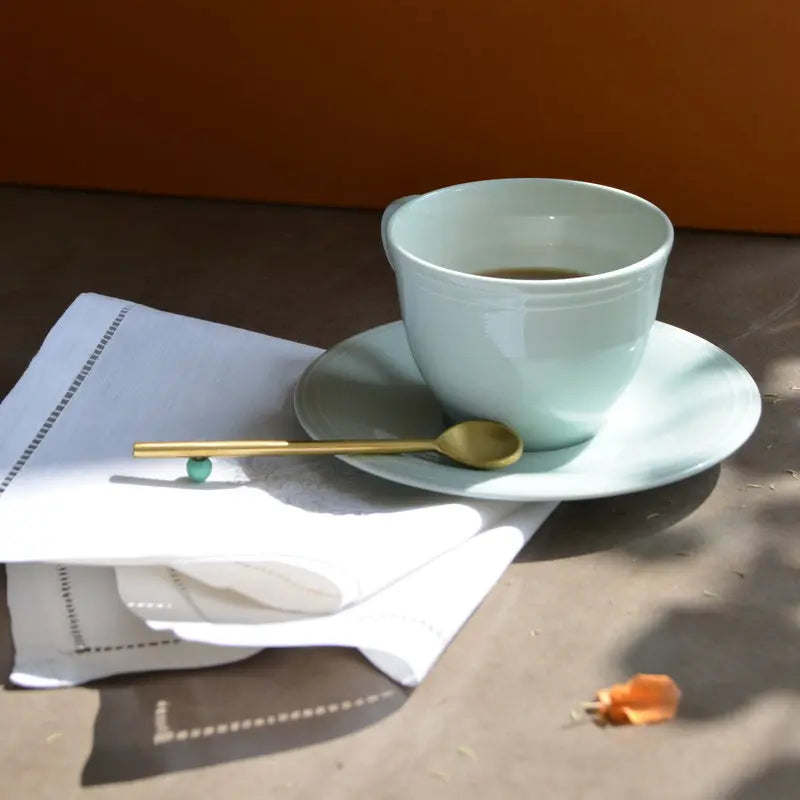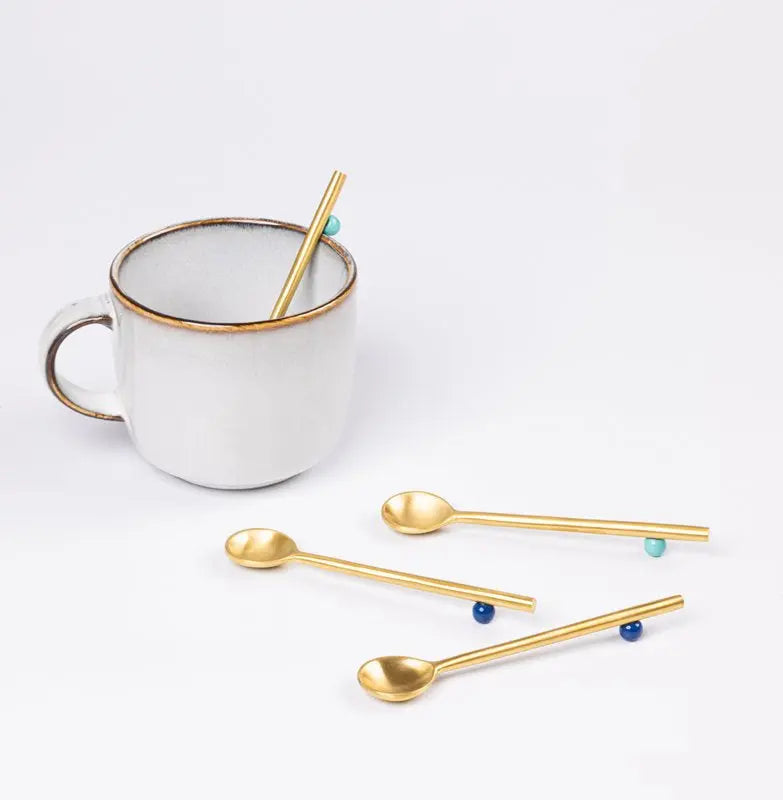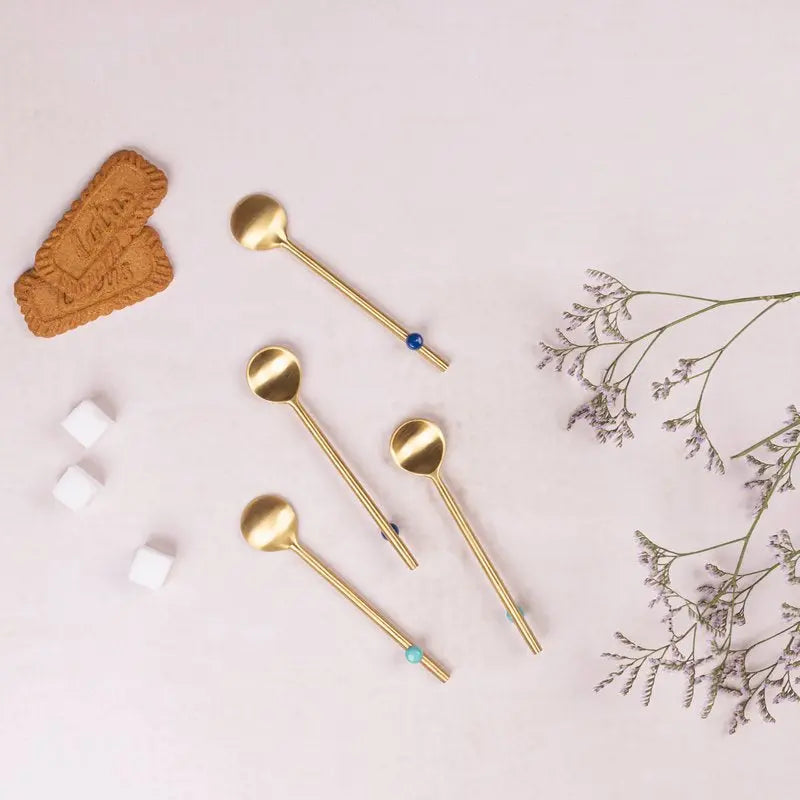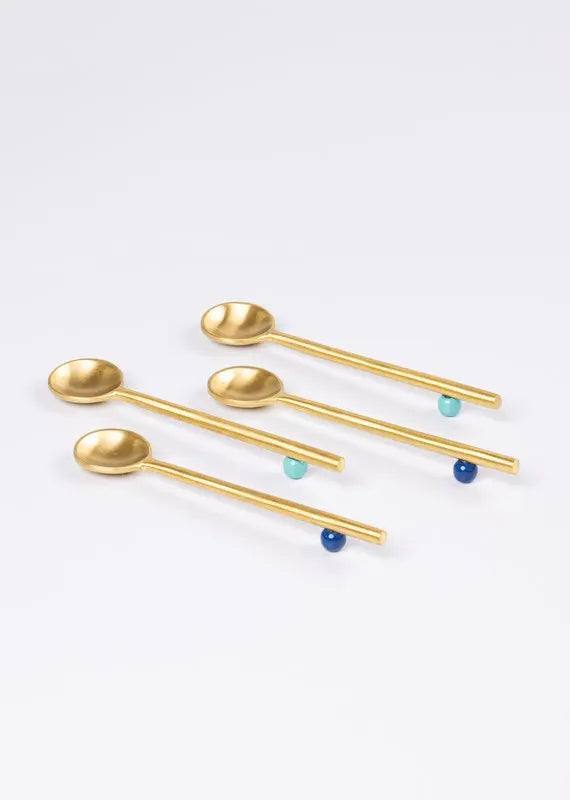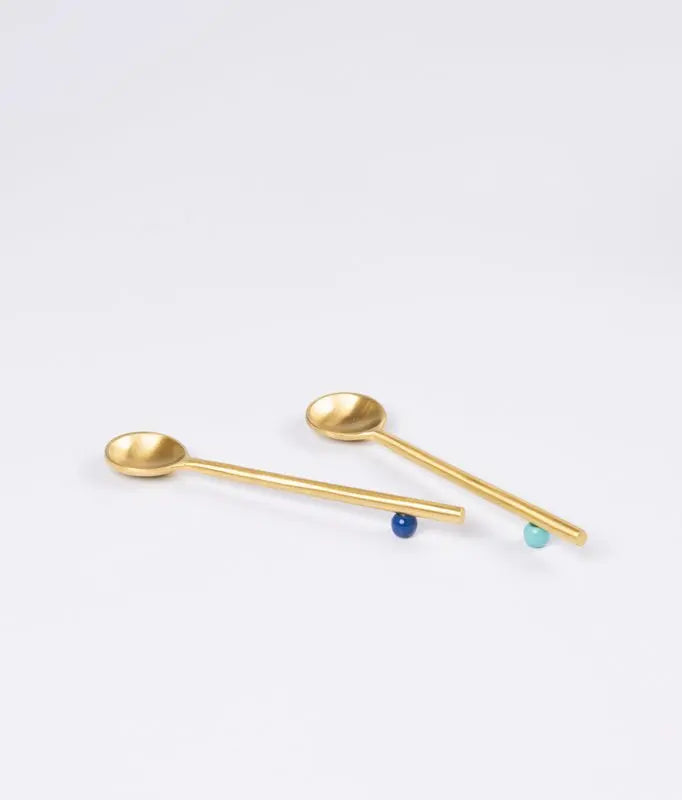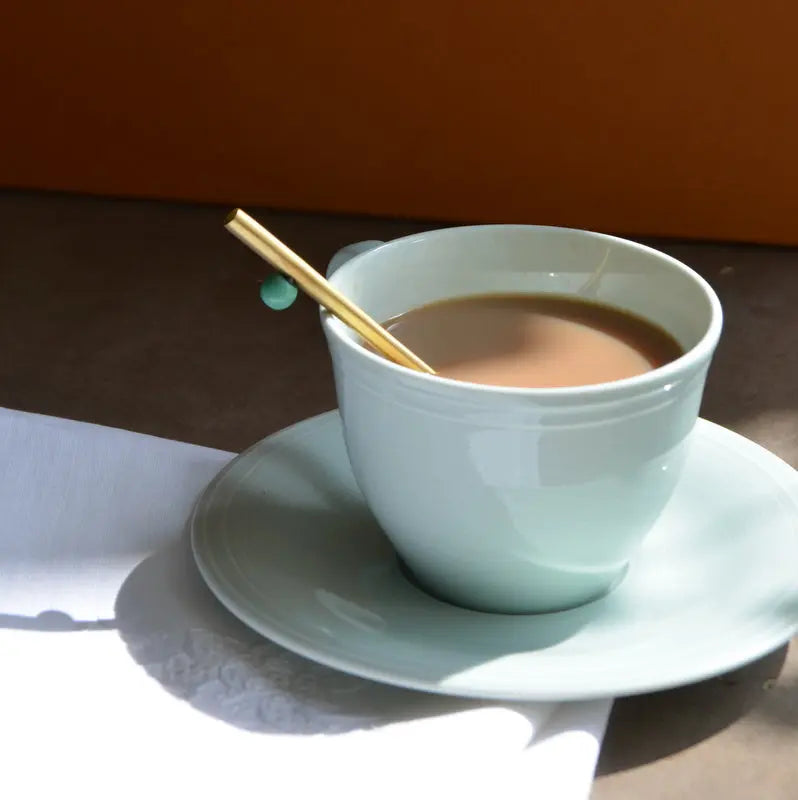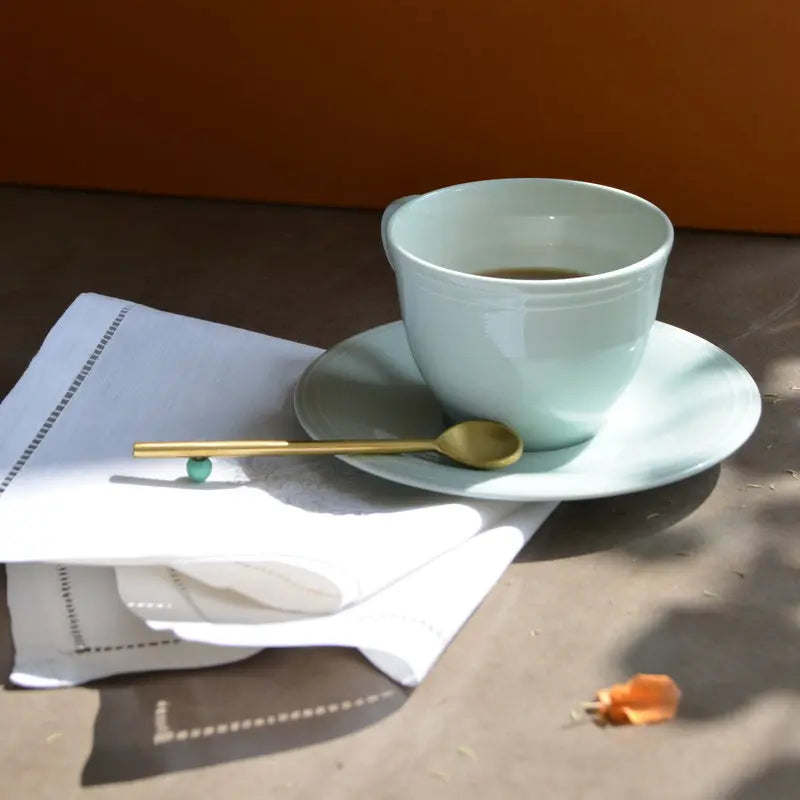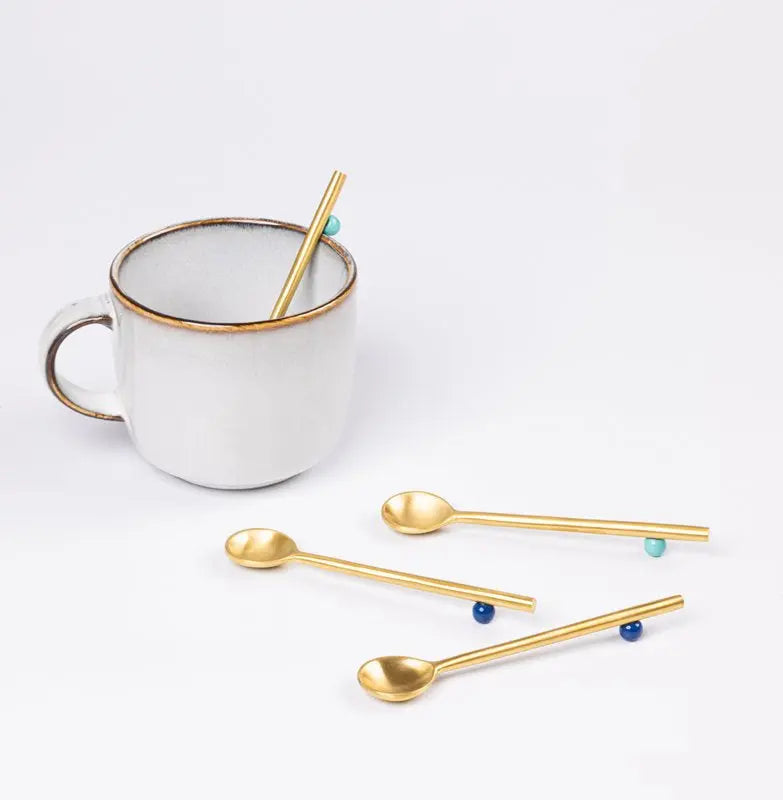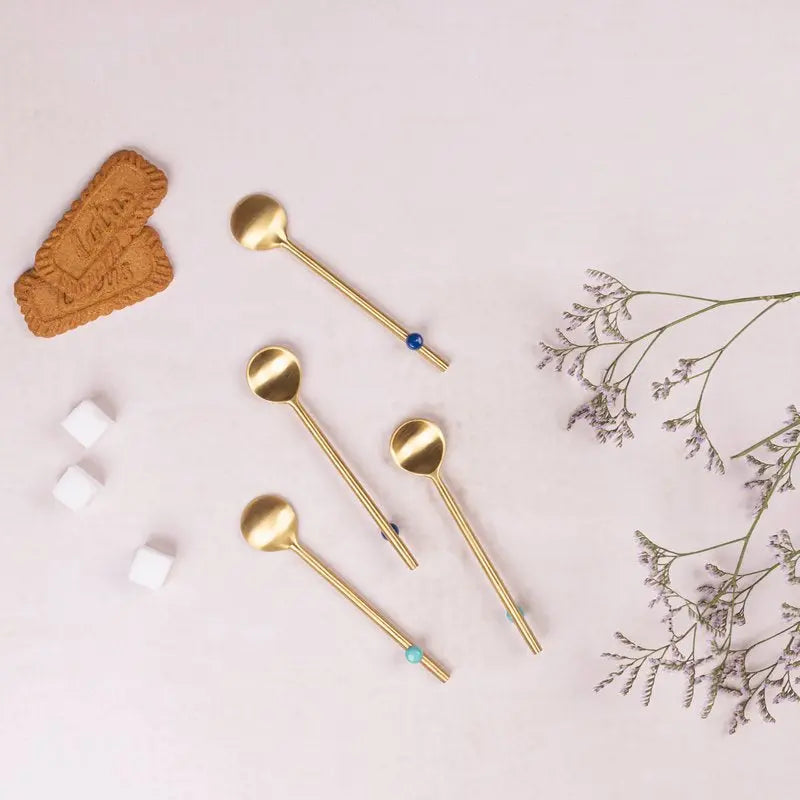 We don't know about you, but we can never find enough small spoons to use for coffee or chutneys. Our Dana Spoons solve that problem, and they do it in style! Made in brass with just the right pop of enamel in greens & blues, our dana spoons belong in your cart, and on your tables! Handmade in India.
Sold as a set of 4
Suggested use : Use these as your coffee/tea spoon, chutneys & dips.
Dimensions: Length 12.5 cms
Material : Stainless steel & brass
Care instructions: Hand-wash with a soft sponge and mild detergent, avoid the use of abrasives. Do not scrub. Do not use in the dishwasher or microwave.
So cute!
These cute little spoons make the perfect tea spoons ! I love the pop of colour they add to my tea table setting ☕️ always getting compliments for these