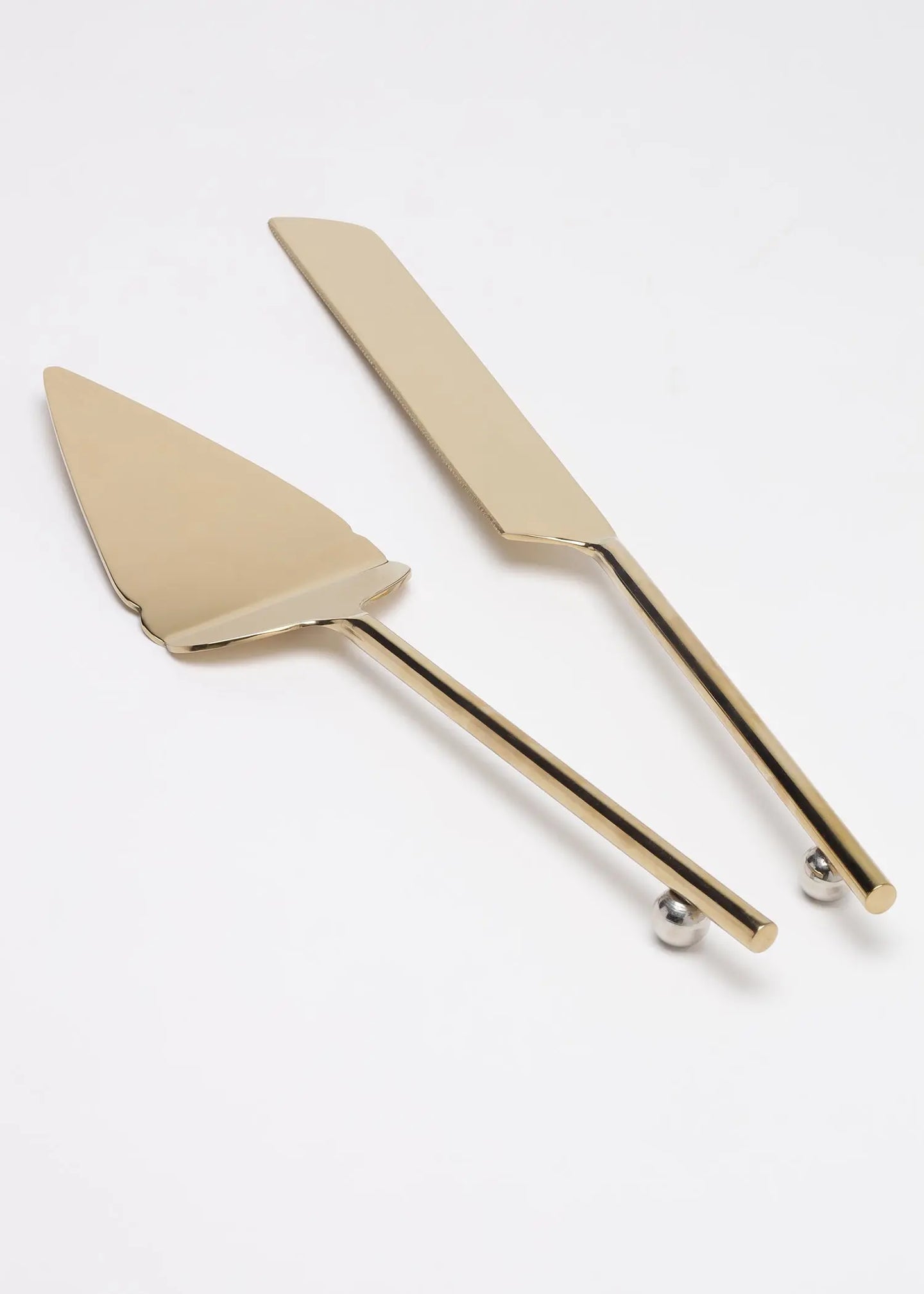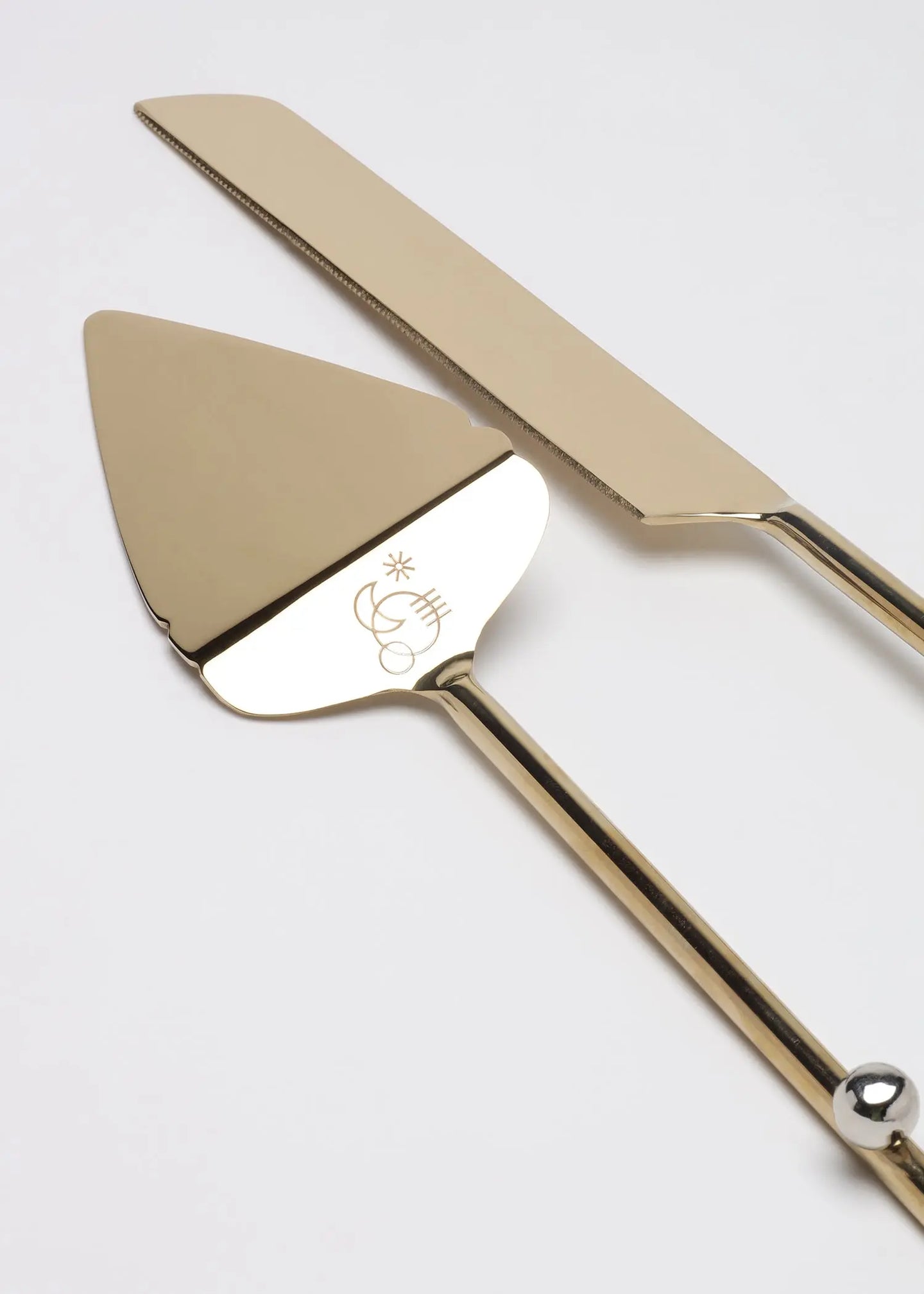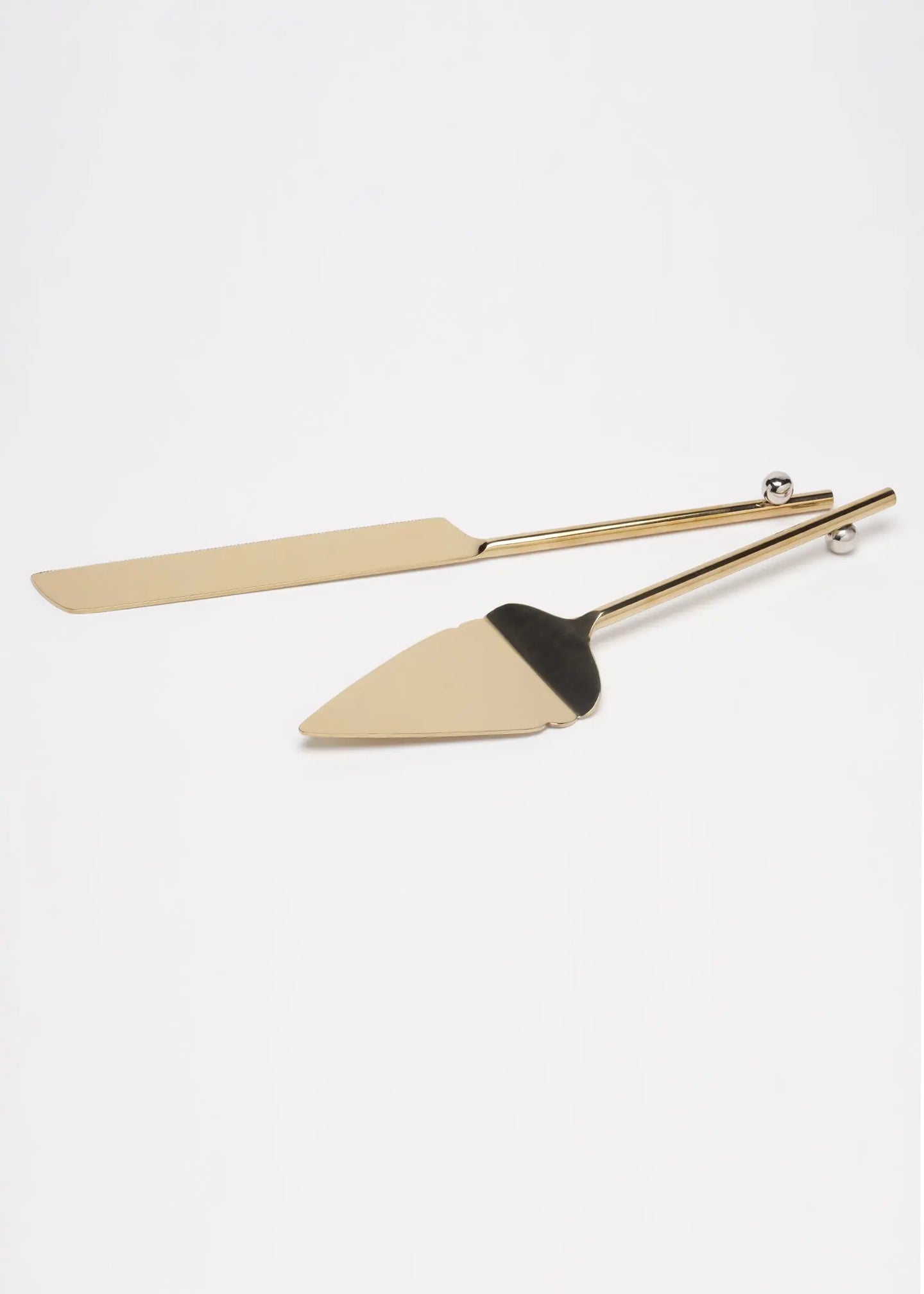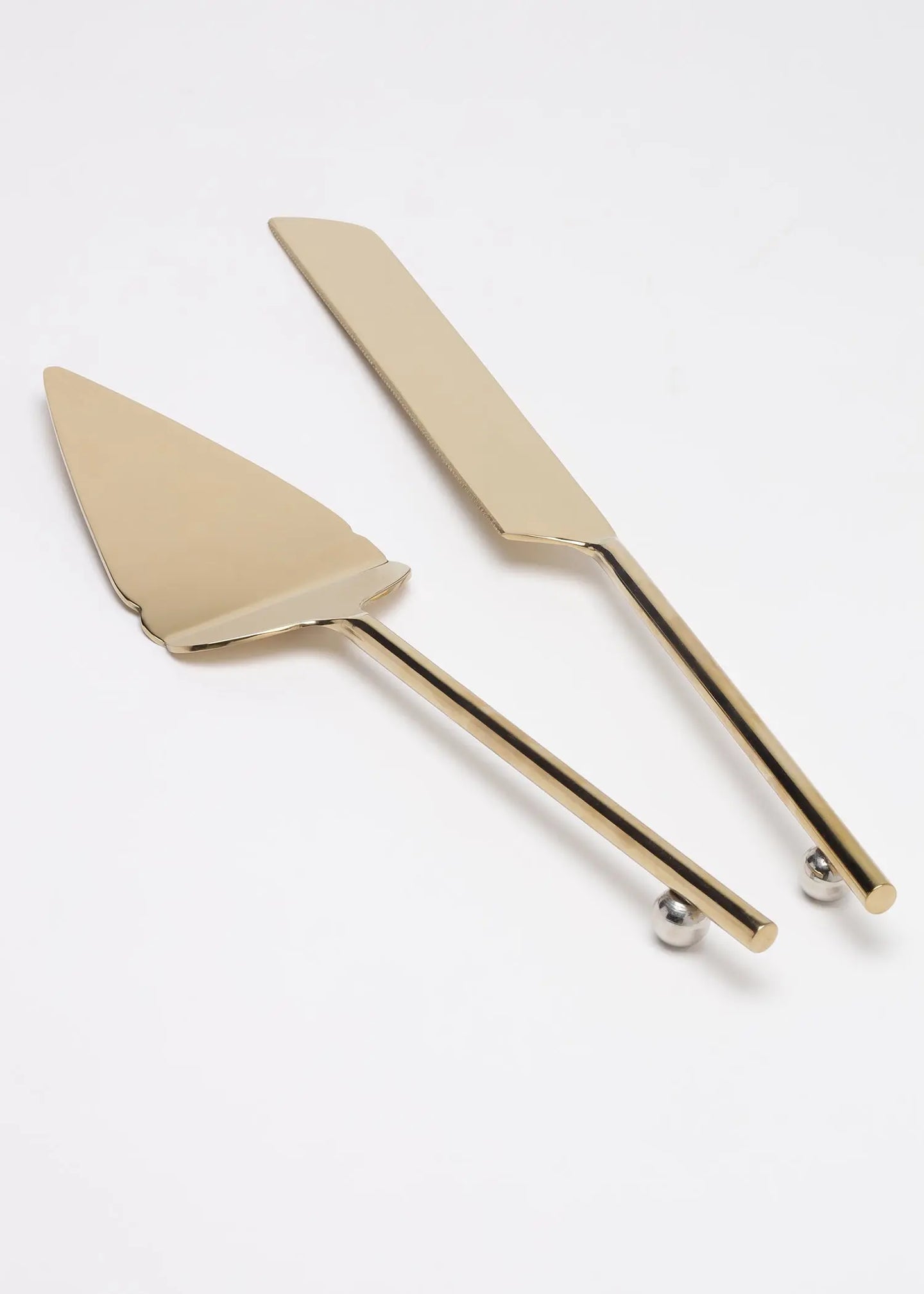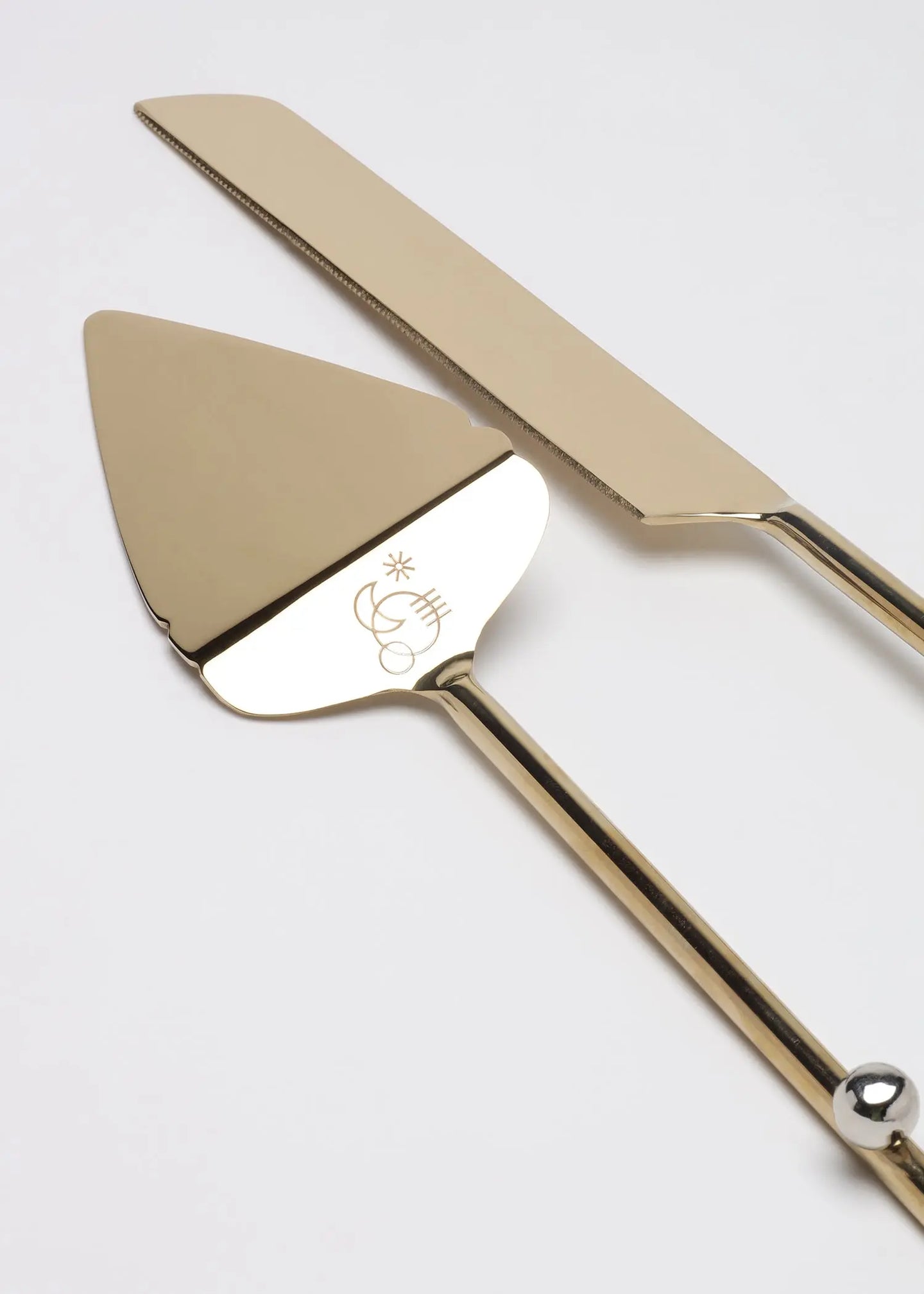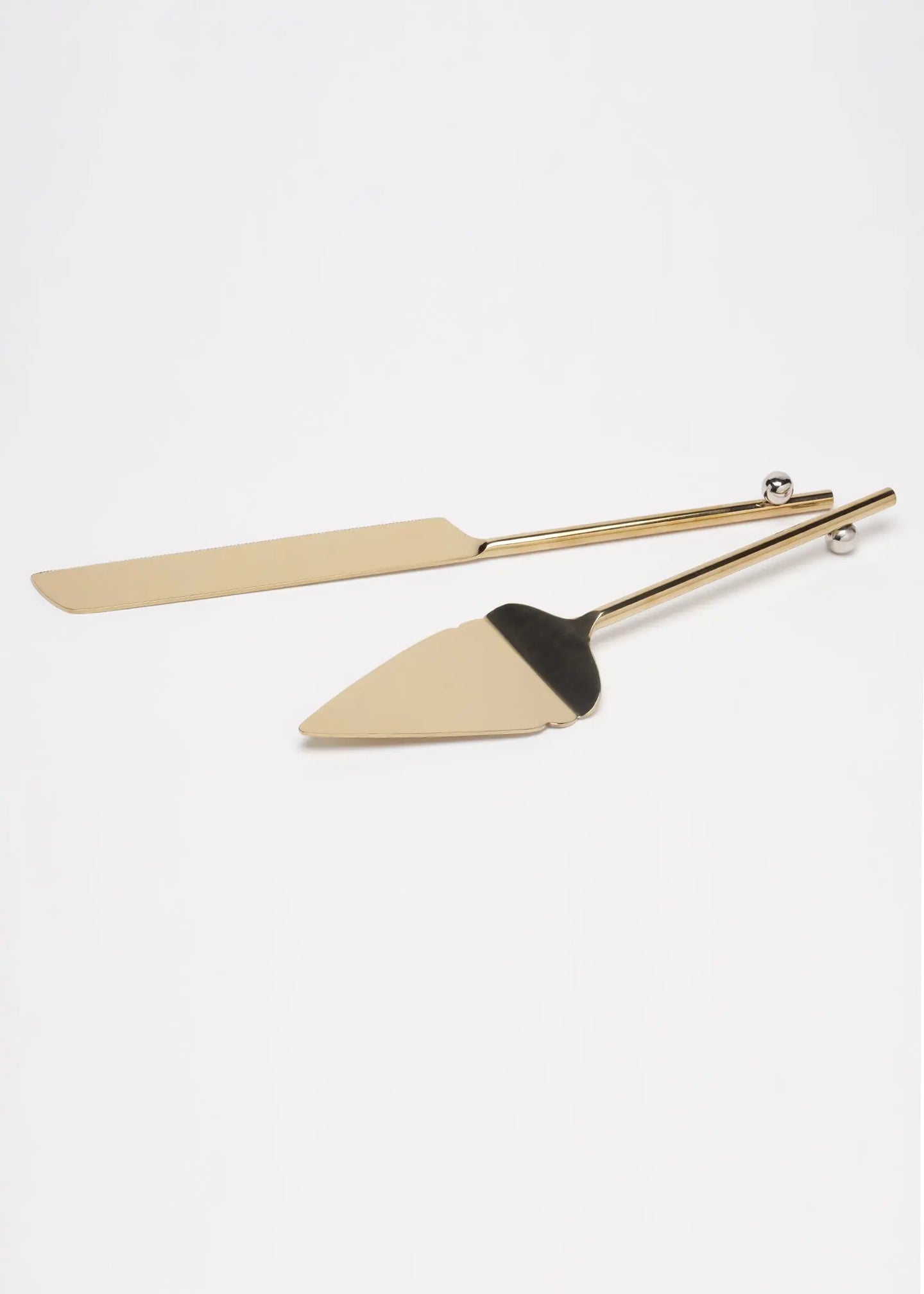 If you're a true cake lover, you know how important it is to have the right tools to get the perfect cut. That's why you need our Dana Cake Knives! Our dual-toned cake knives come in an elegant design, and add the perfect blend of luxury with functionality,  with the ergonomic handles making them easy and comfortable to use.. Sold in sets of 2, these cake knives will make a great addition to any occasion which calls for cake! Whether you're celebrating a special occasion or just want to enjoy a slice of cake, Dana Cake Knives will help you get the perfect cut every time. 
Handmade in India.
Sold as a set of 2
Best paired with : Pair them with our Avisa cake stands!
Comes in a gift box
Length: 25 cms, 30 cms
Material : Stainless steel
Care instructions: Hand-wash with a soft sponge and mild detergent, avoid the use of abrasives. Do not scrub. Do not use in the dishwasher or microwave.