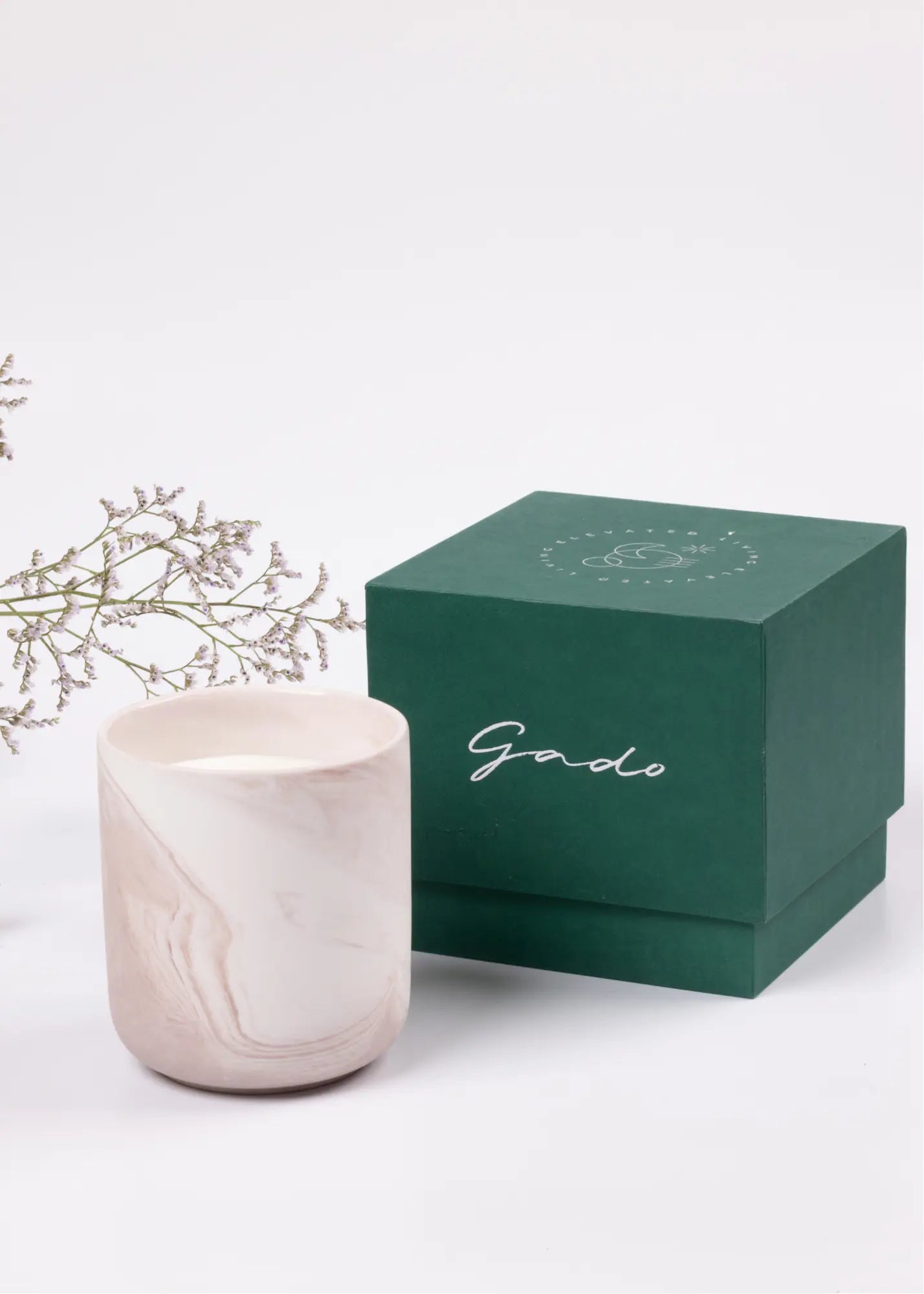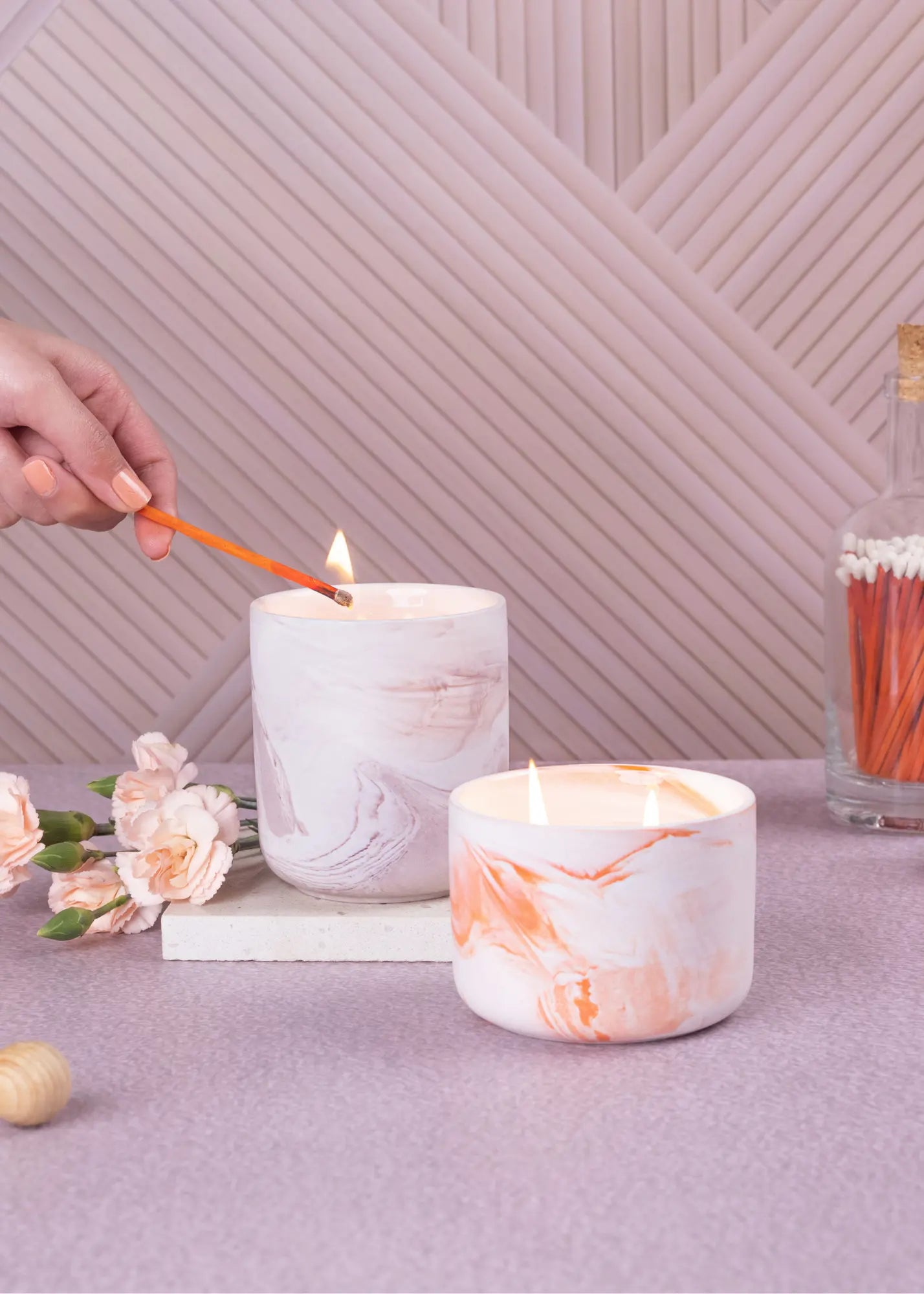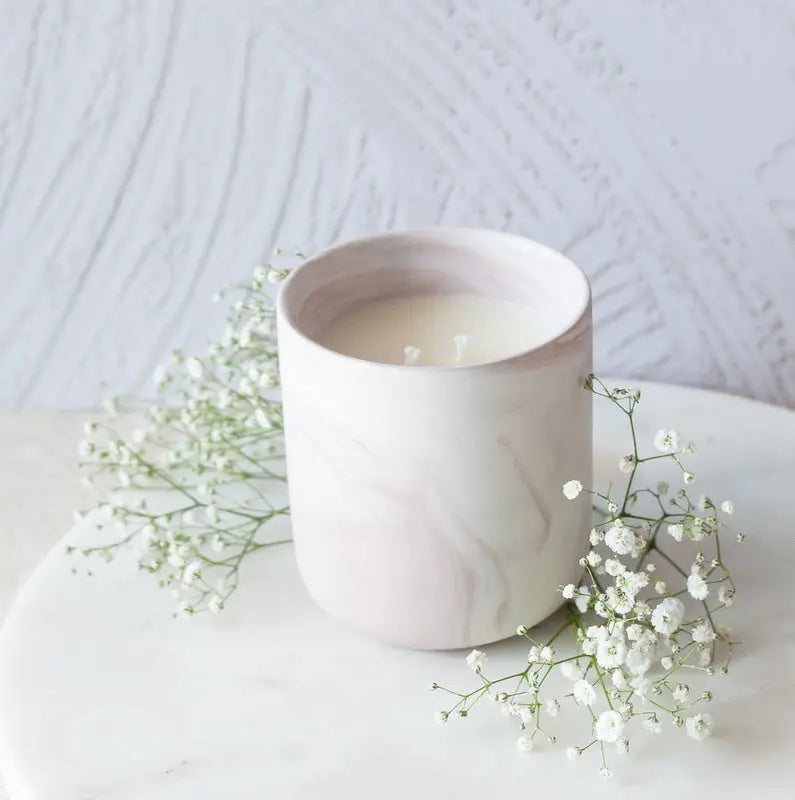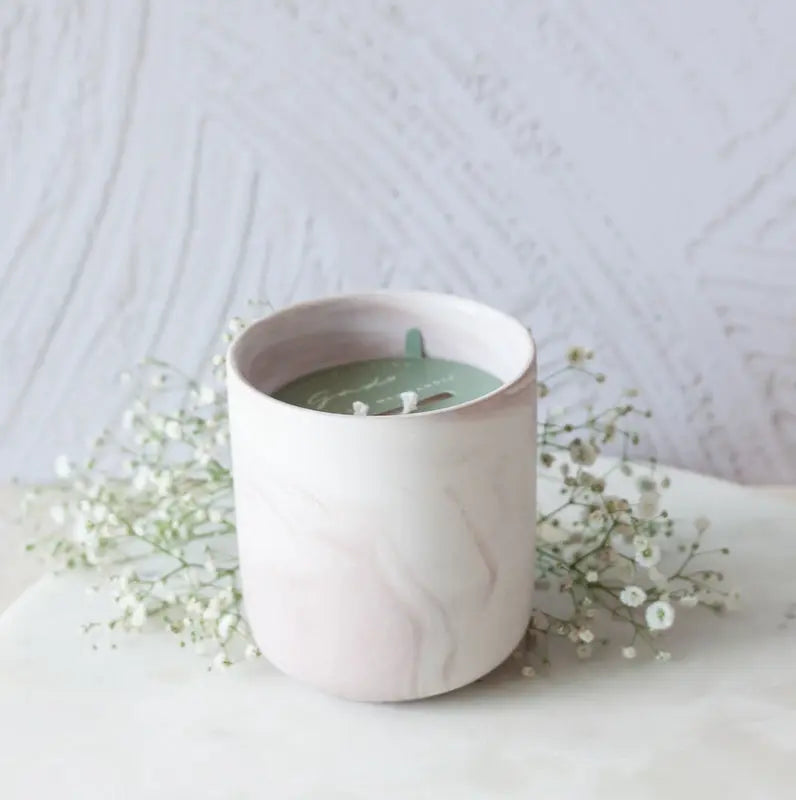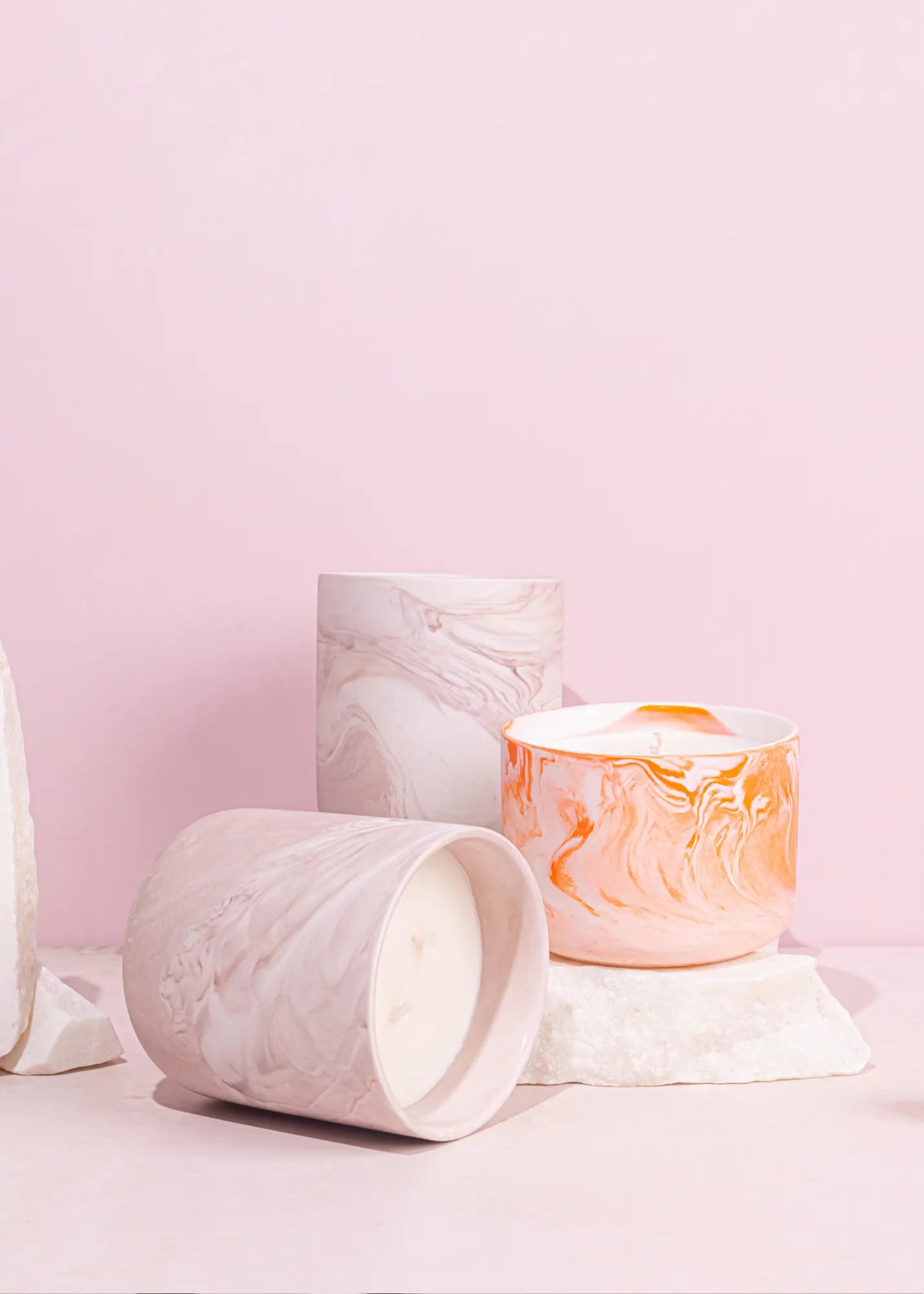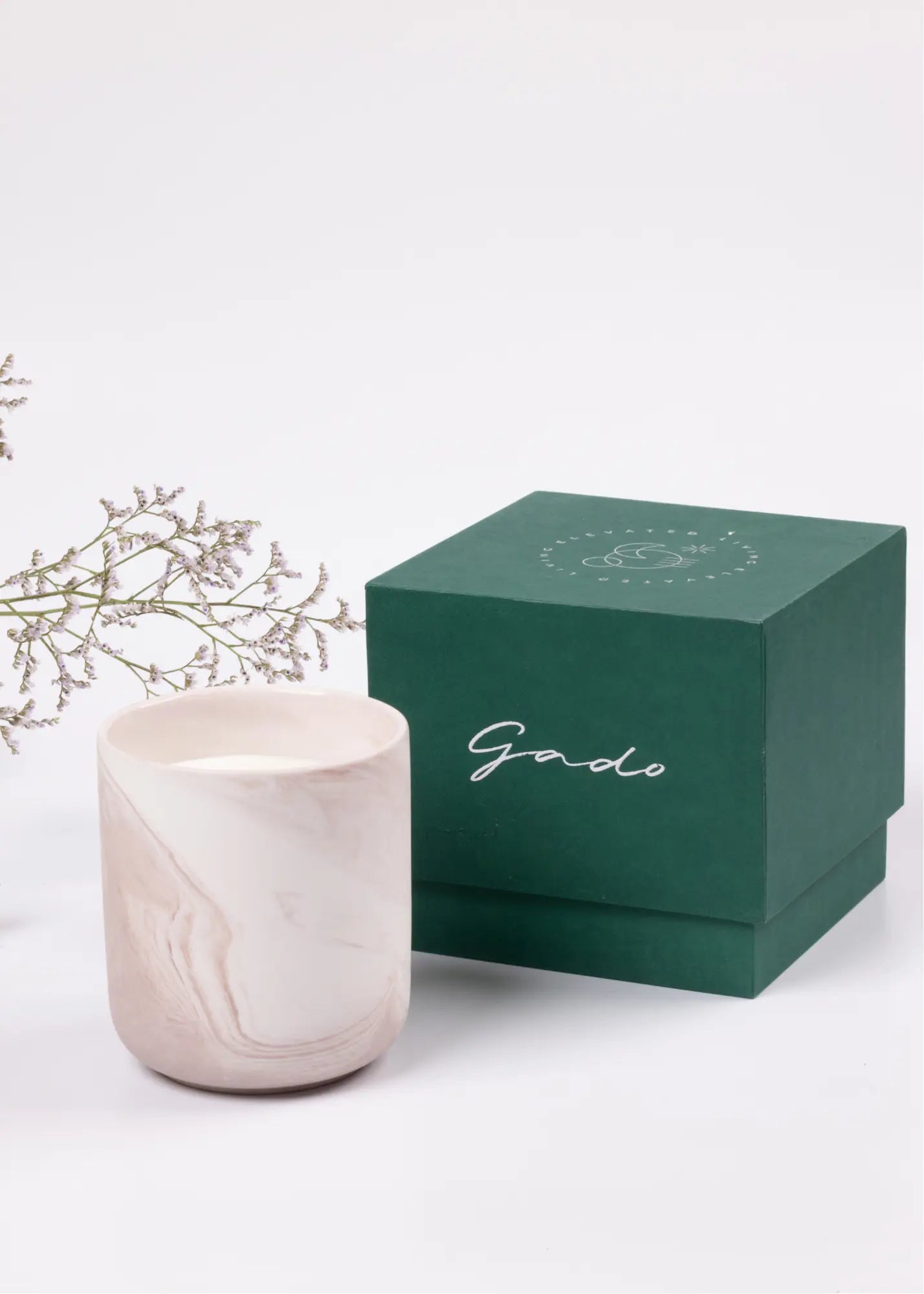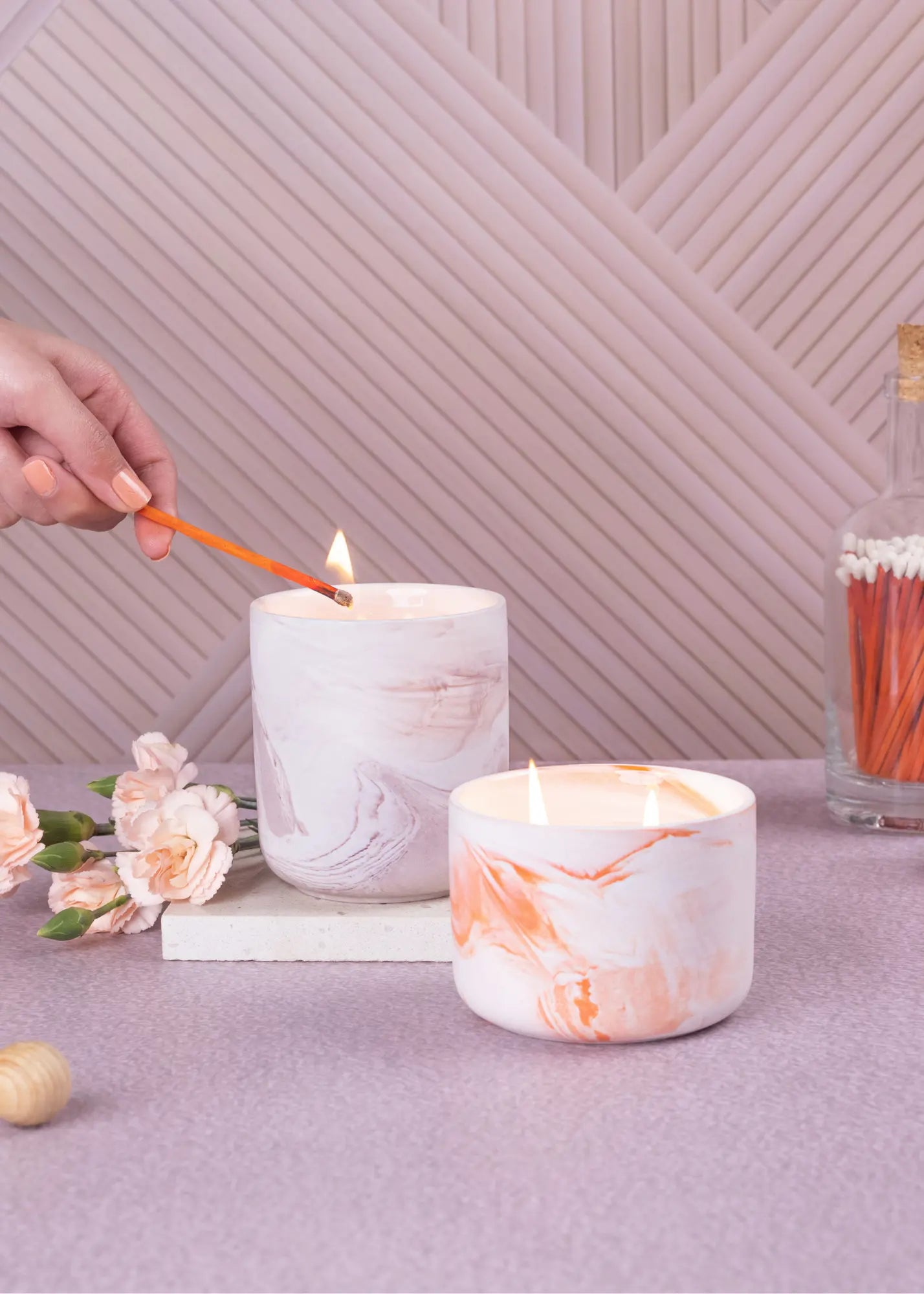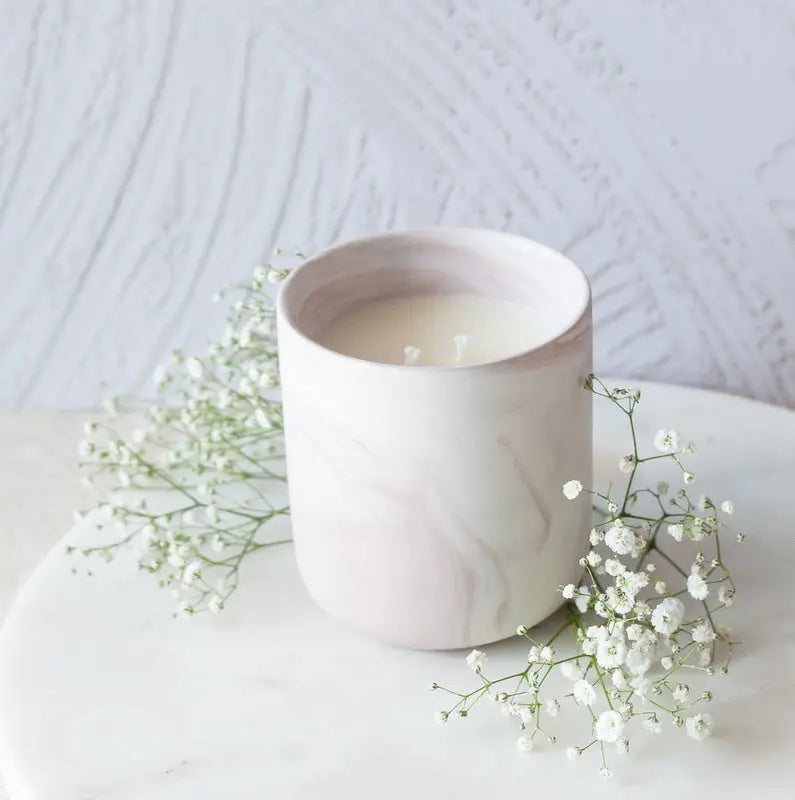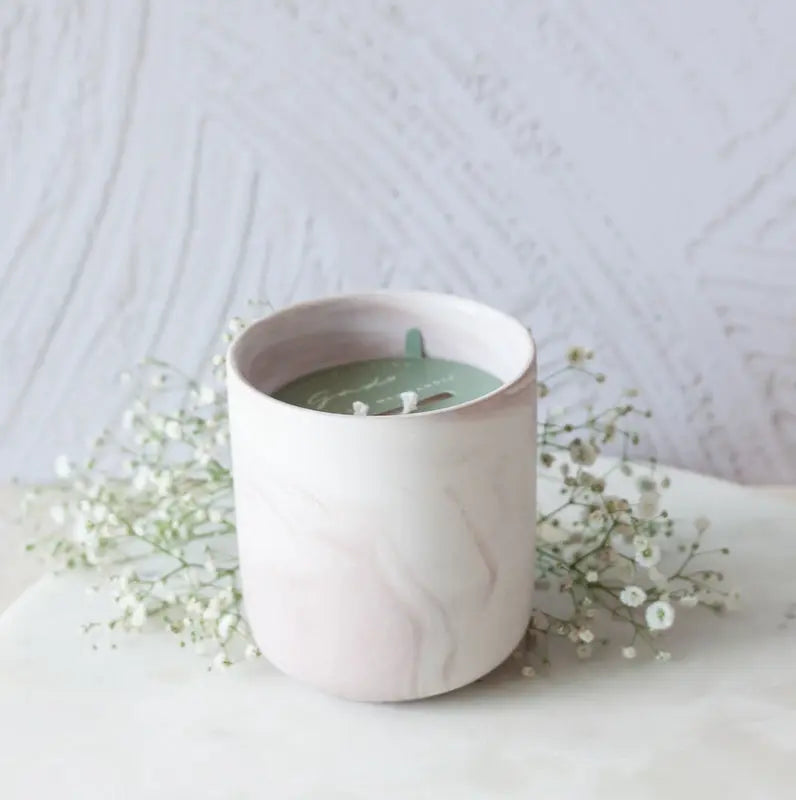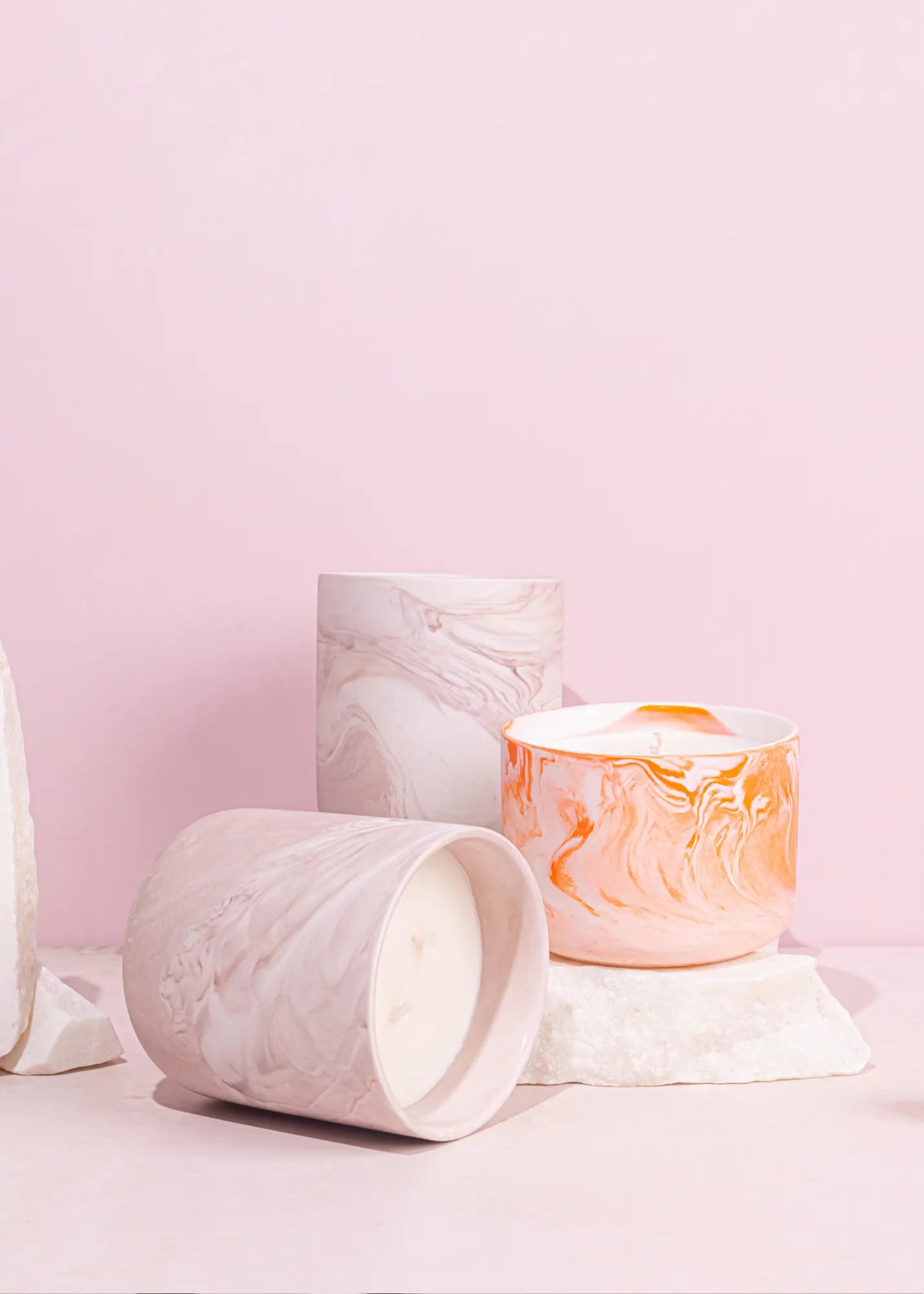 Our carefully crafted Spiced cedar and musk is rich, woody, and sophisticated, all without being overpowering. Combining the earthy notes of patchouli, amber & musk- this cozy, dense scent has an old-world charm and is one of our team favourites - a must-try!

Each of our candles comes packaged with a specially curated Spotify playlist to help set the perfect mood.

Container material: Matt finish ceramic
Composition: 100% Soy wax with two lead-free cotton wicks
Dimensions: Diameter- 8.5 cms, Height- 9.5 cms
Weight: 280 grams
Burn Time: 45 hours

Suggested use: Whether it's a quiet evening in or a living room full of friends, this is the perfect candle to carry you through the night. Re-use the containers as beautiful desk or dresser organisers, or as a pot for your mini herbs!
Best scented candle ever!
The smell is incredible.. so musky, dense and fills my living room in under an hour! and I am already halfway through my candle and will definitely get more when its done! Please do this in more containers