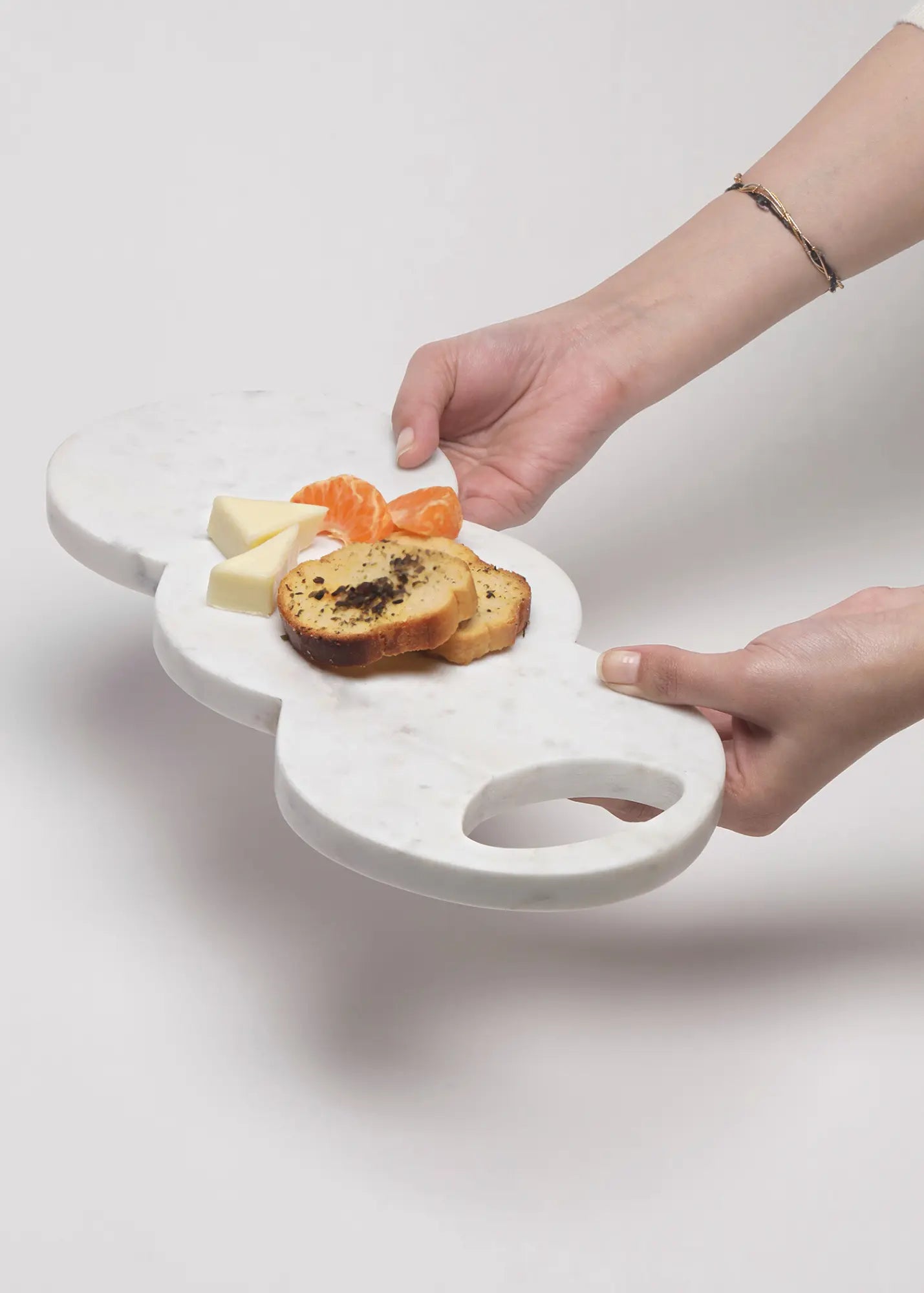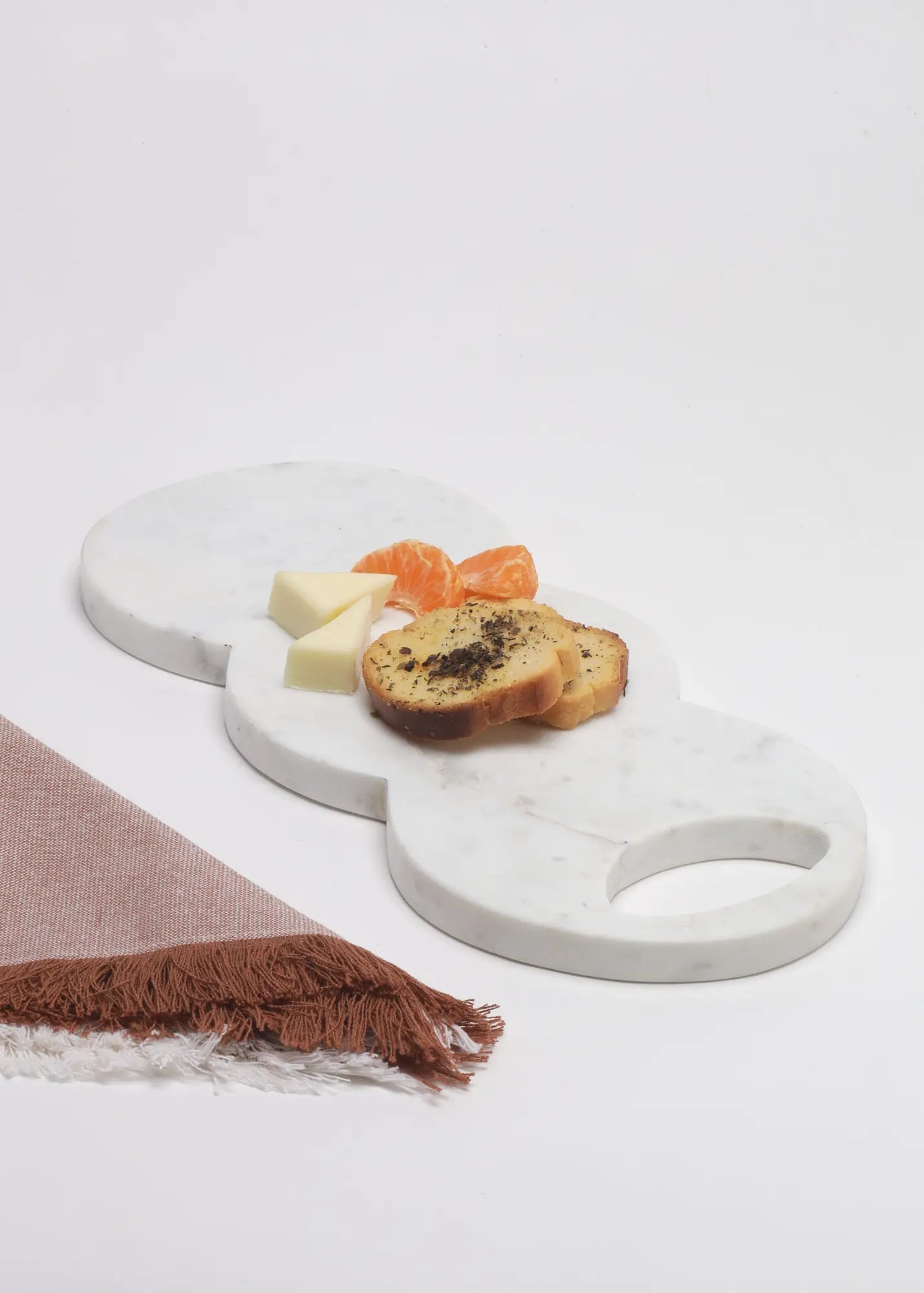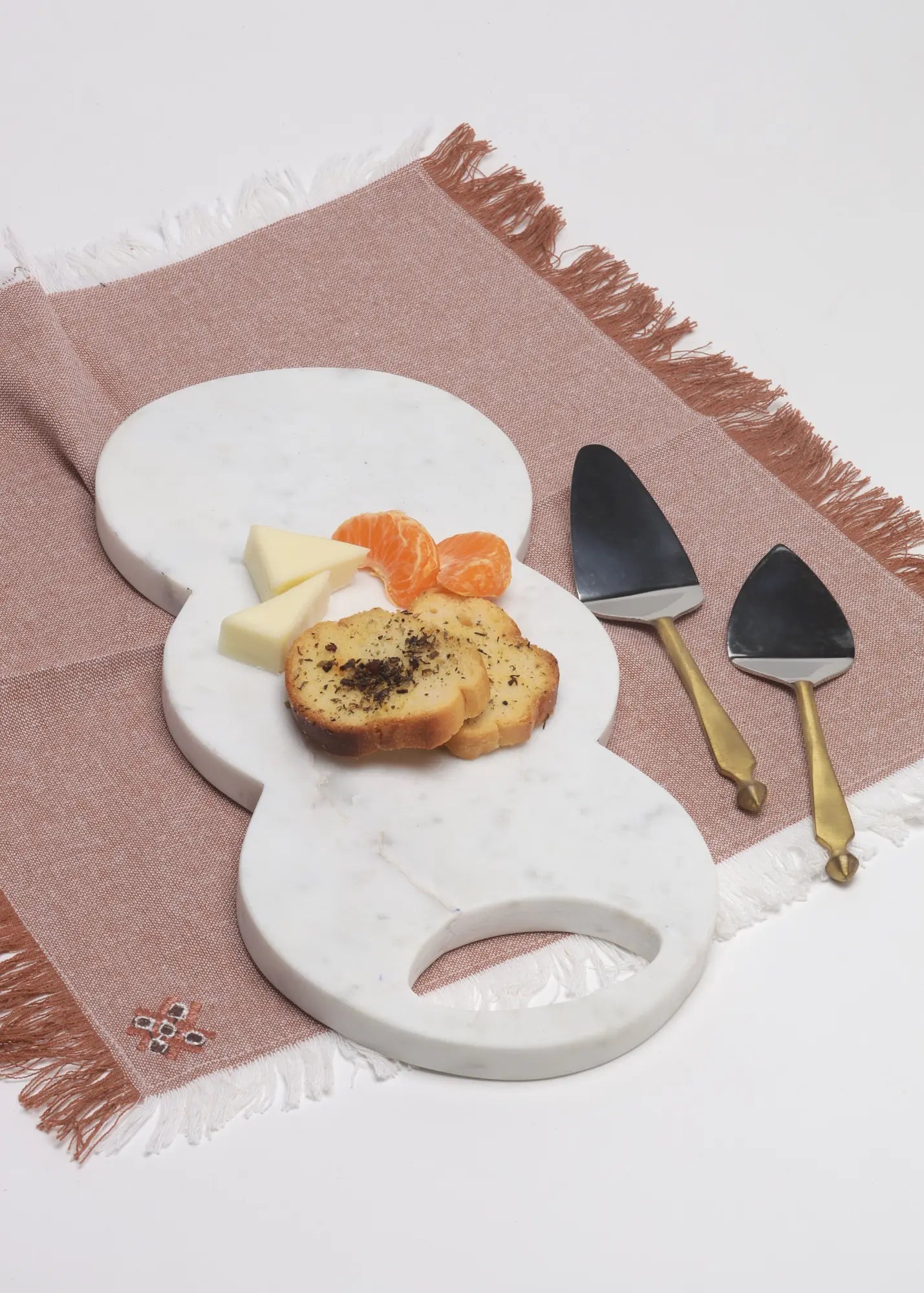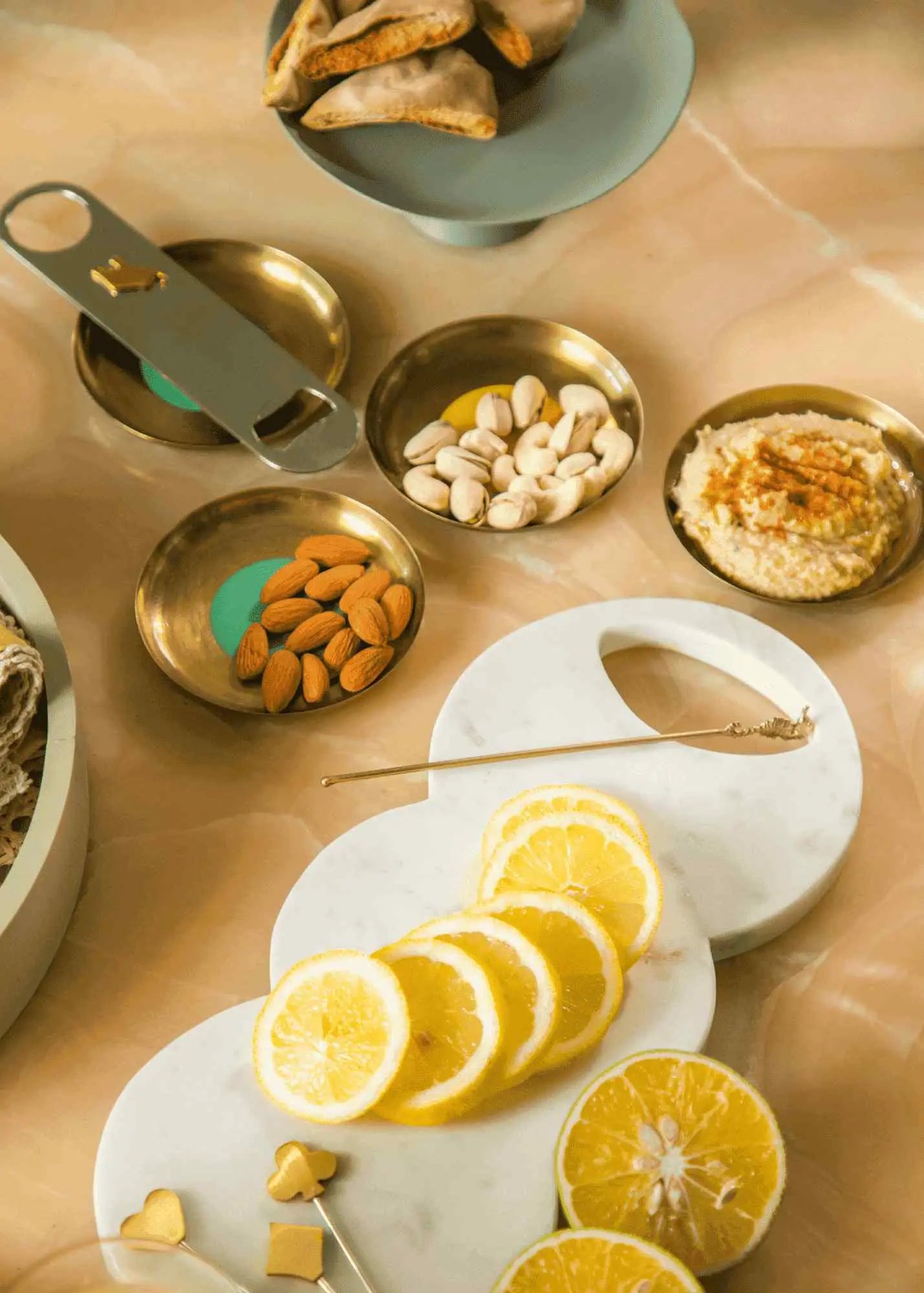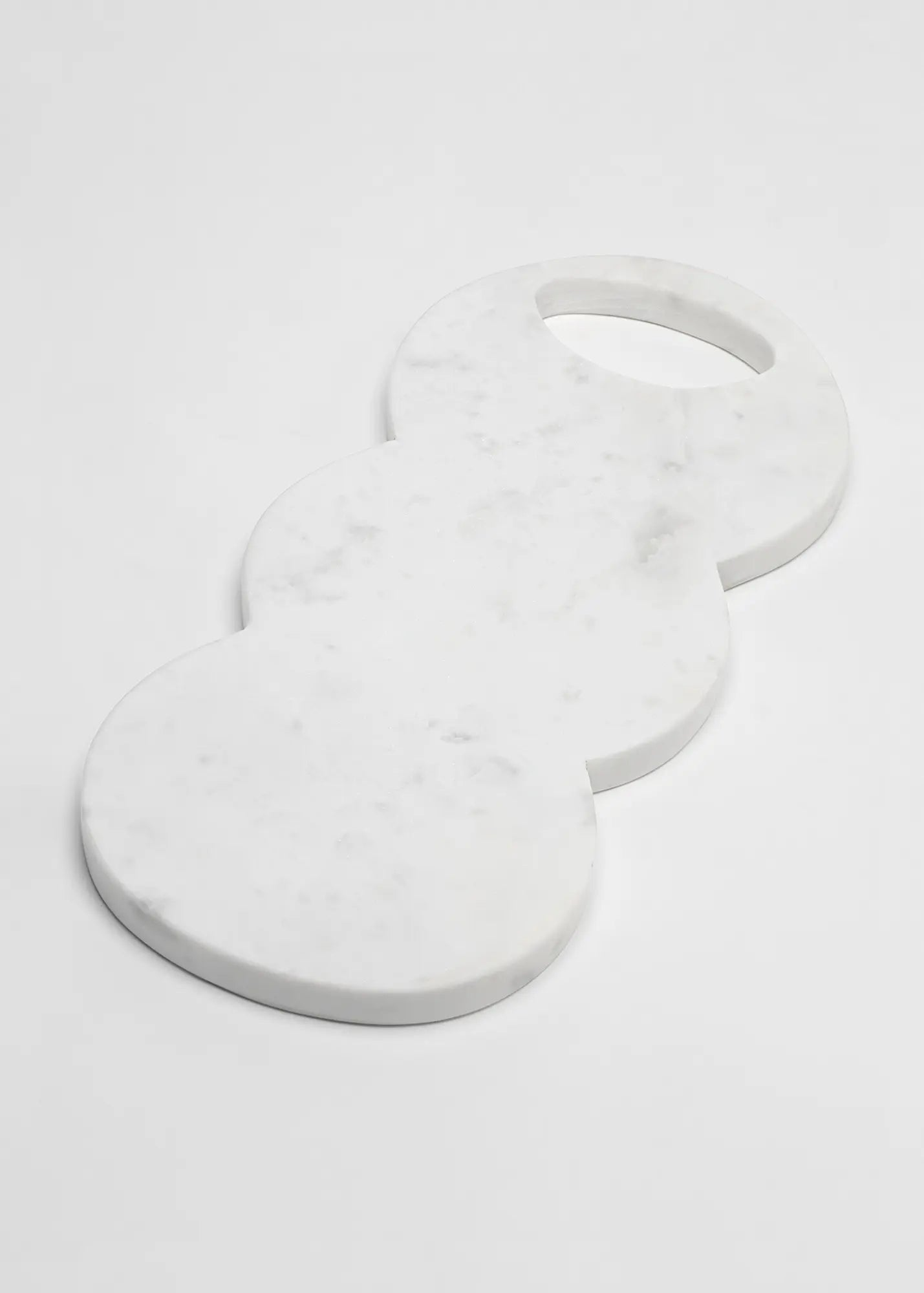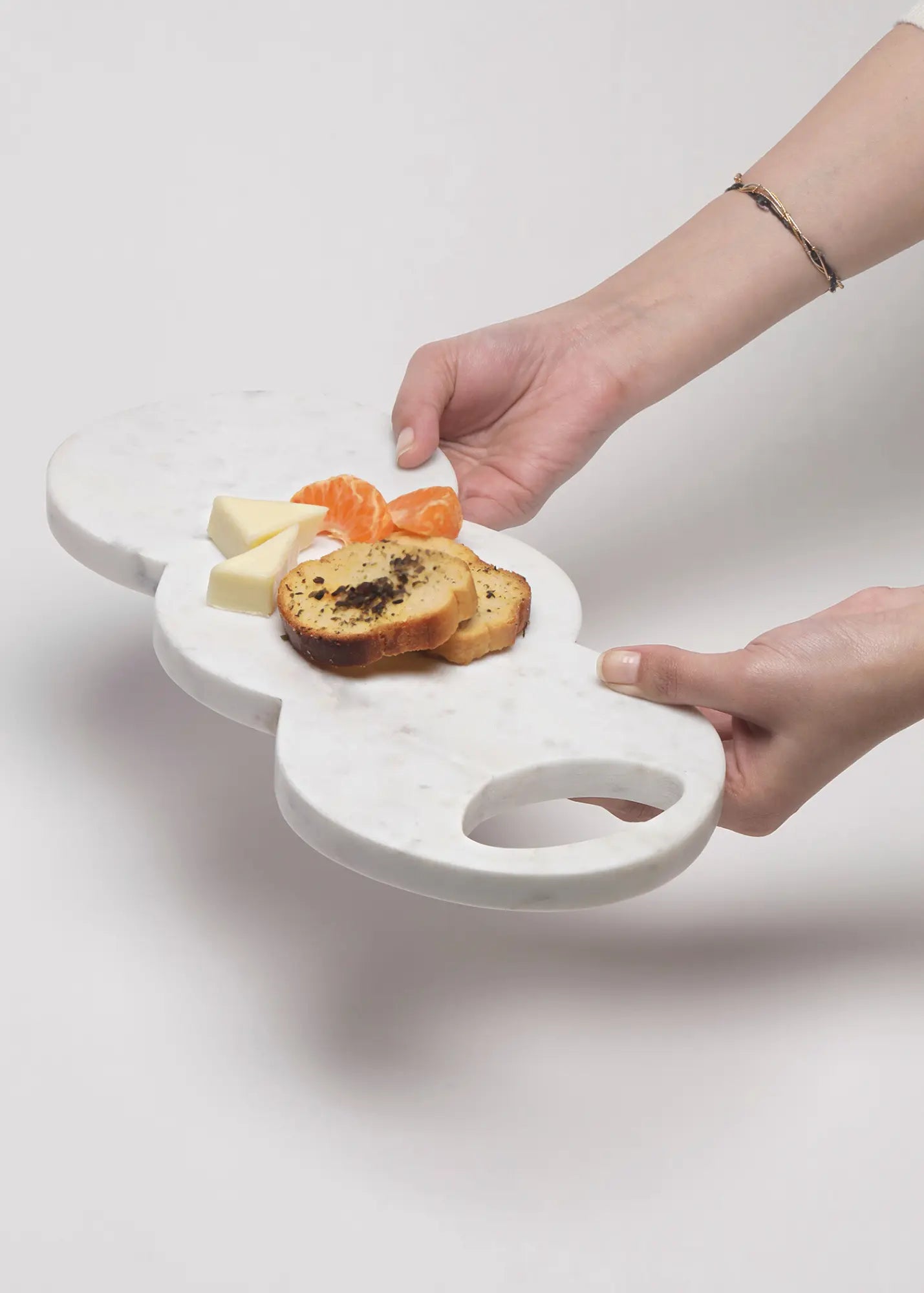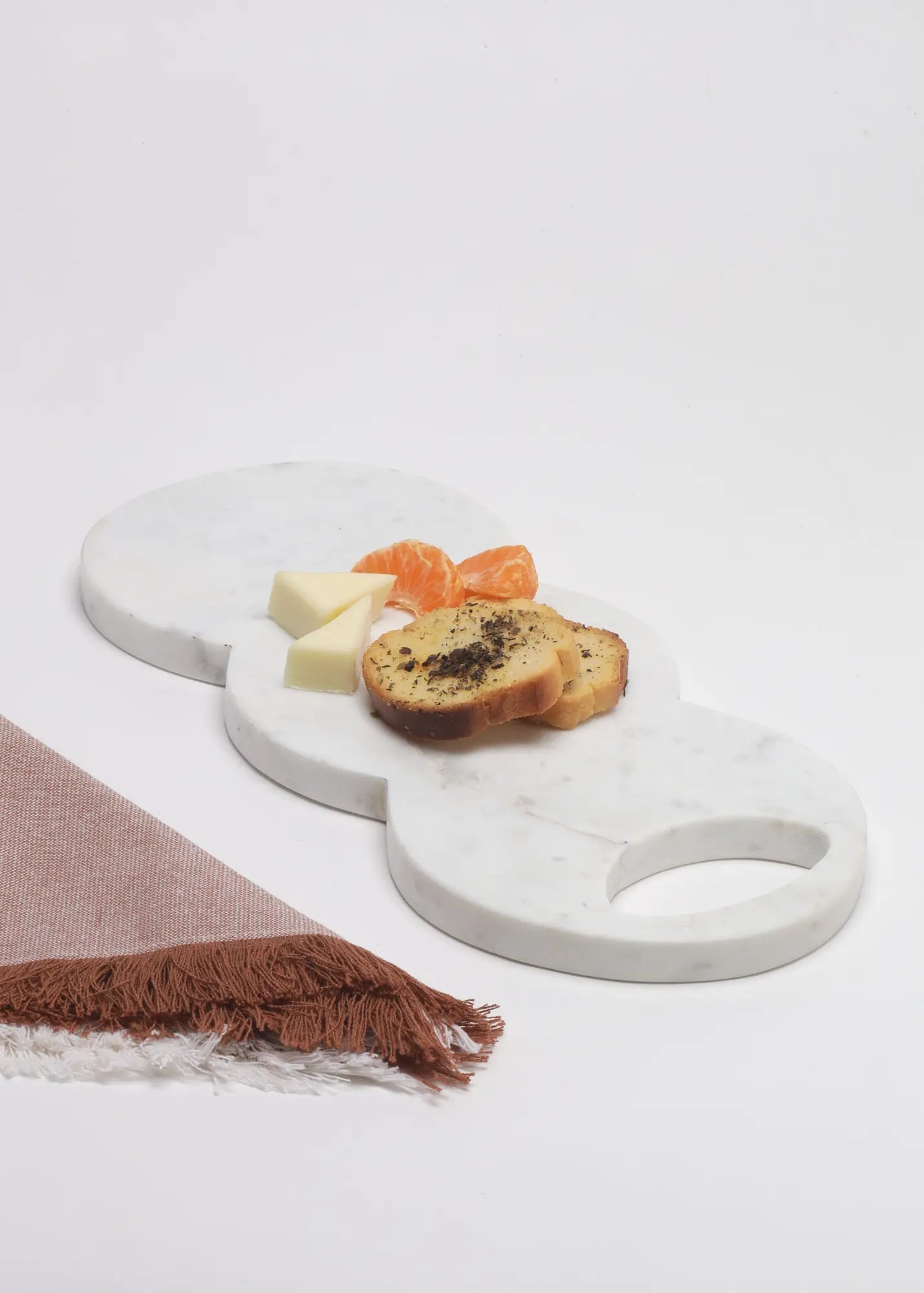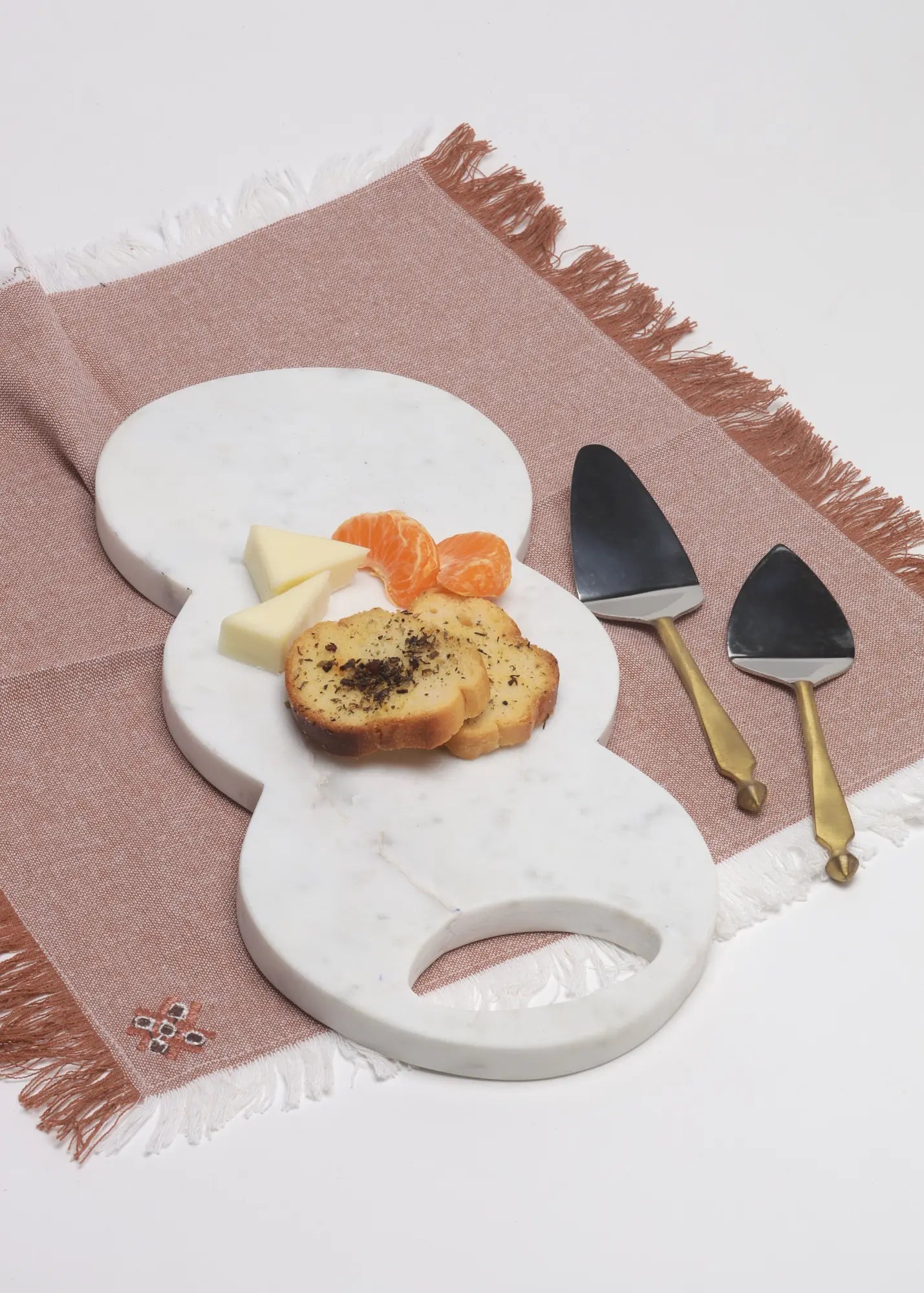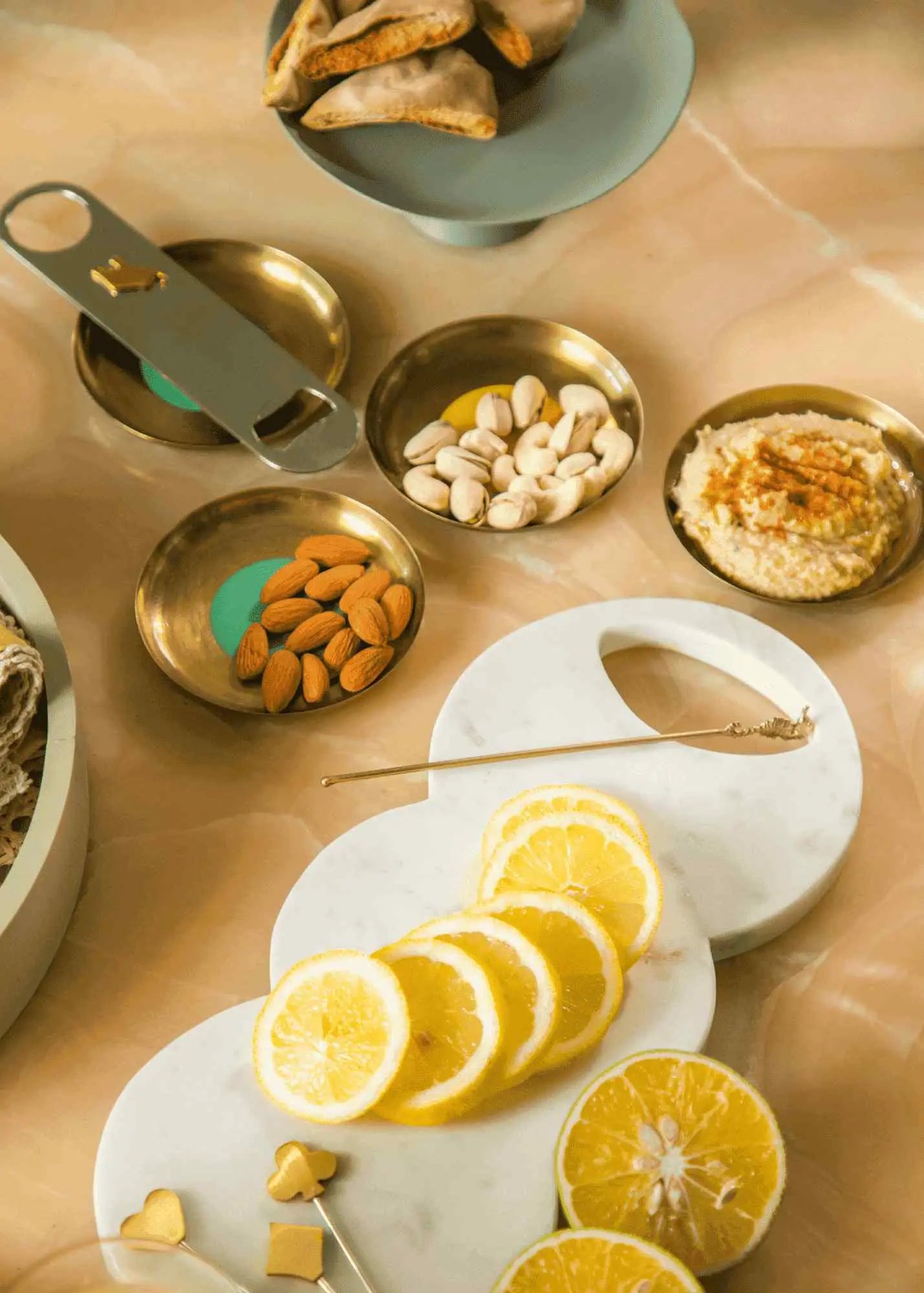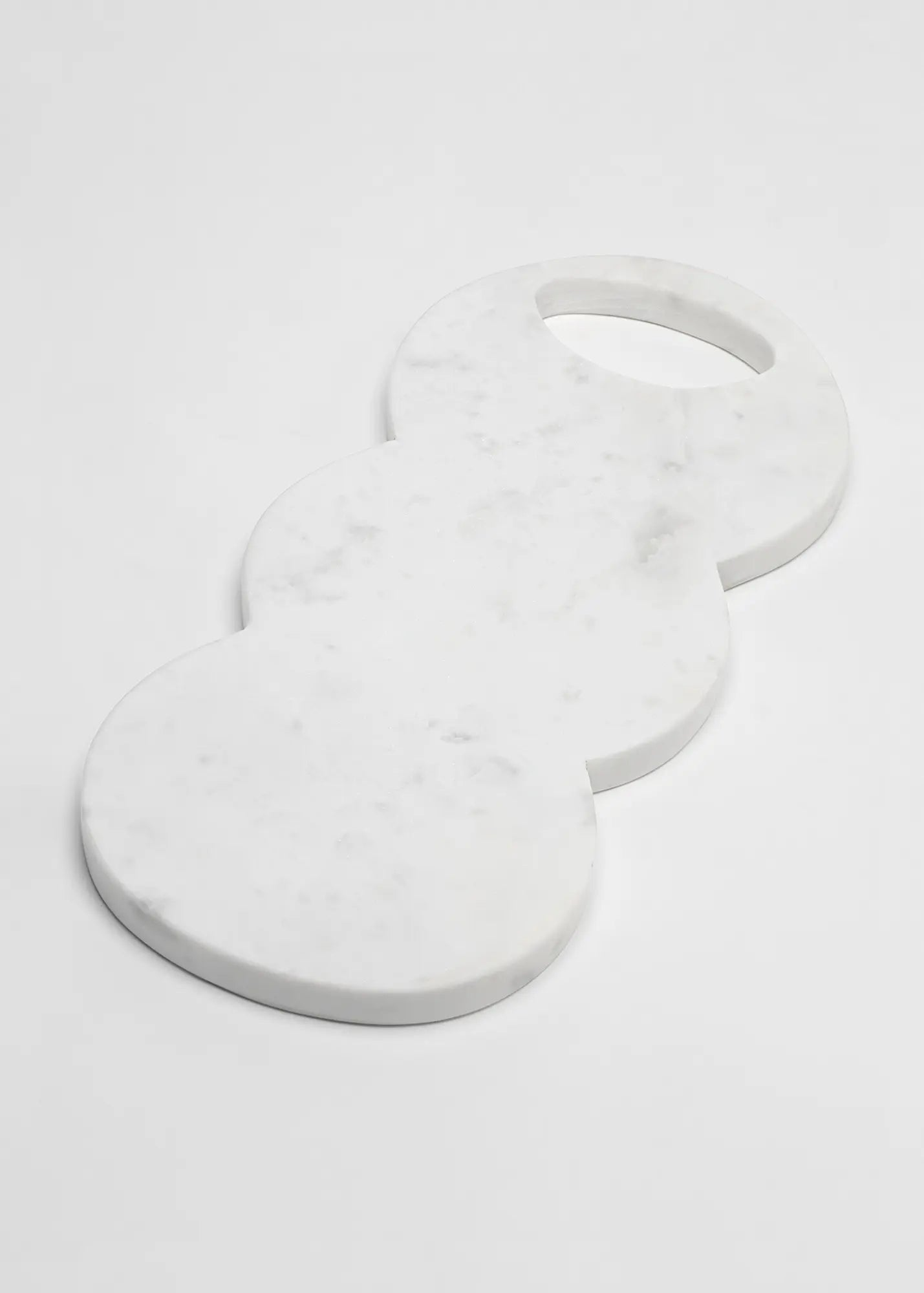 Our white marble serving platter with its unique donut shape helps add an elegant presentation for all your snacks! Crafted from high-quality marble, this platter is both sturdy and beautiful, with a unique cloud design that is sure to turn heads. Whether you use it to serve appetizers, desserts, or as a decorative piece in your living room or bathroom, this platter will add a touch of elegance and sophistication to any space. Its sleek and modern design ensures that it will fit seamlessly into any decor. 
Suggested use : This piece is ideal as a cheese platter, snacks like mini tarts, vol au vents, bread, crackers & more! This makes for a thoughtful gift as well. It also combines well with our mini server set & tongs.
Dimensions: Length: 10 inches
Material : Marble
Care instructions: Hand-wash with a soft sponge and mild detergent, avoid the use of abrasives. Do not scrub. Do not use in the dishwasher or microwave.