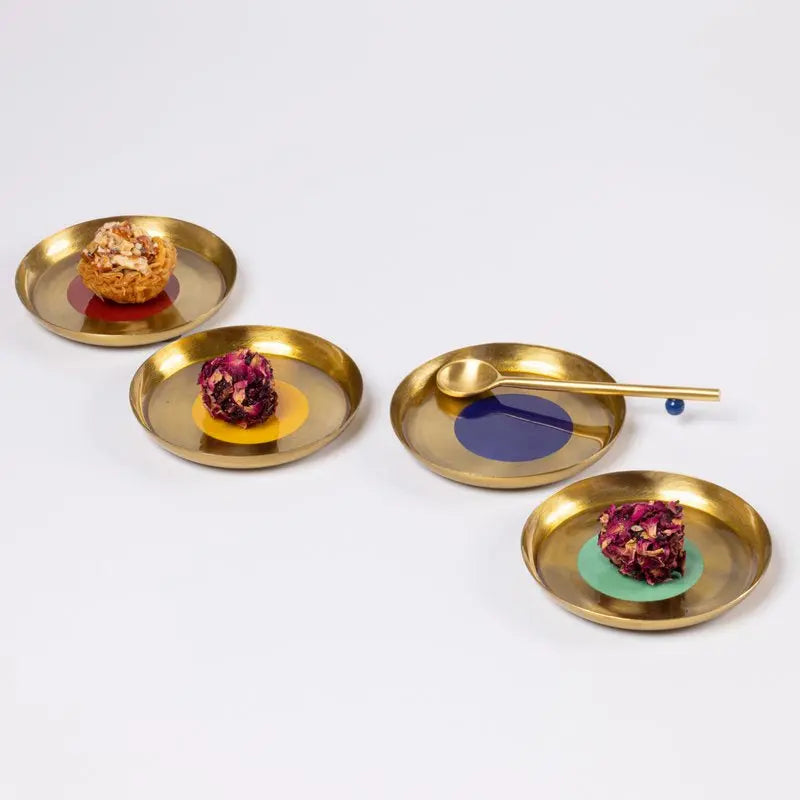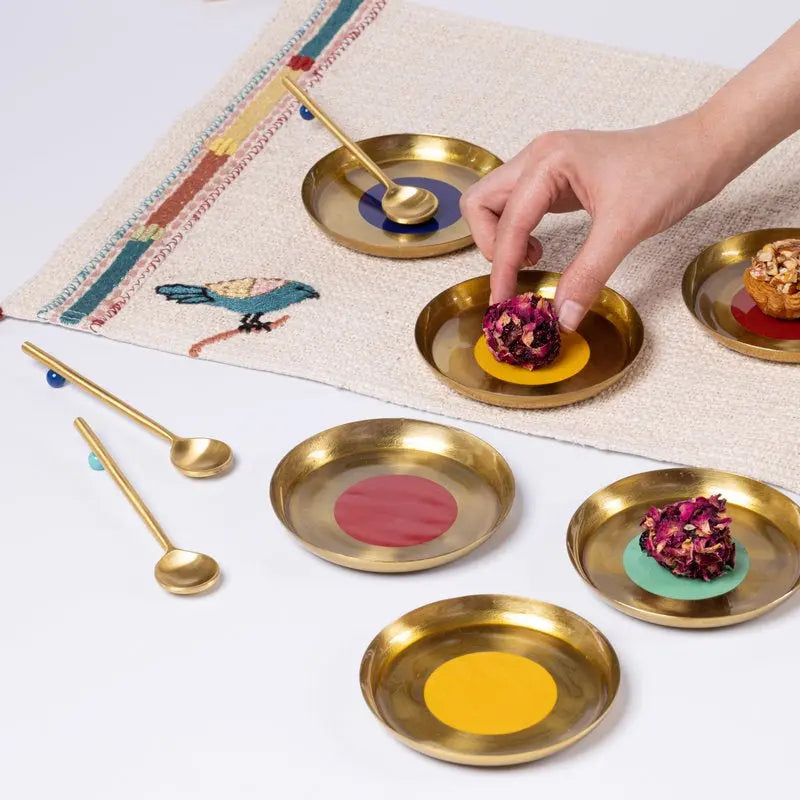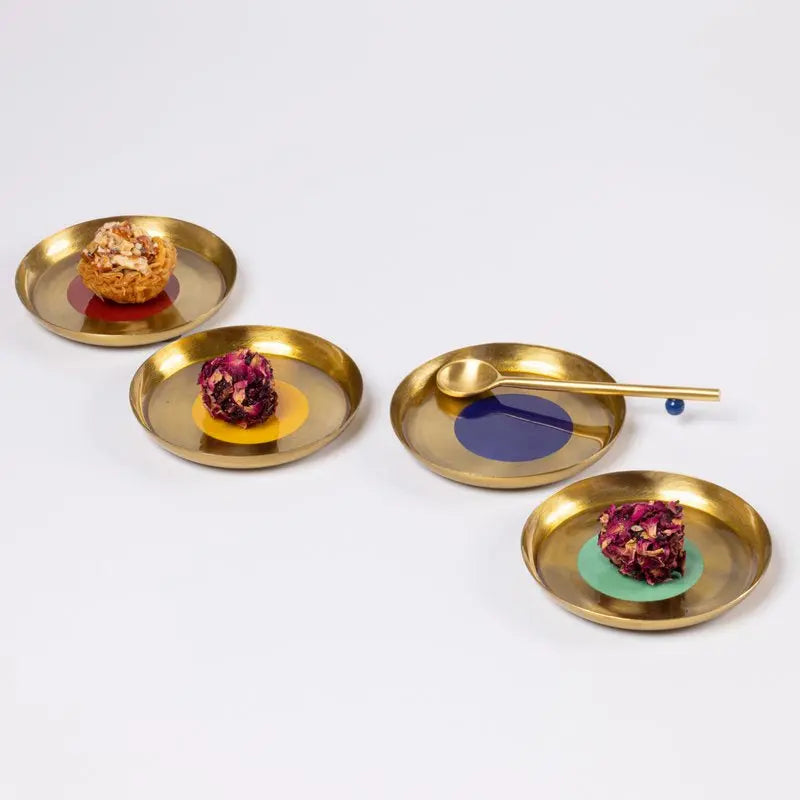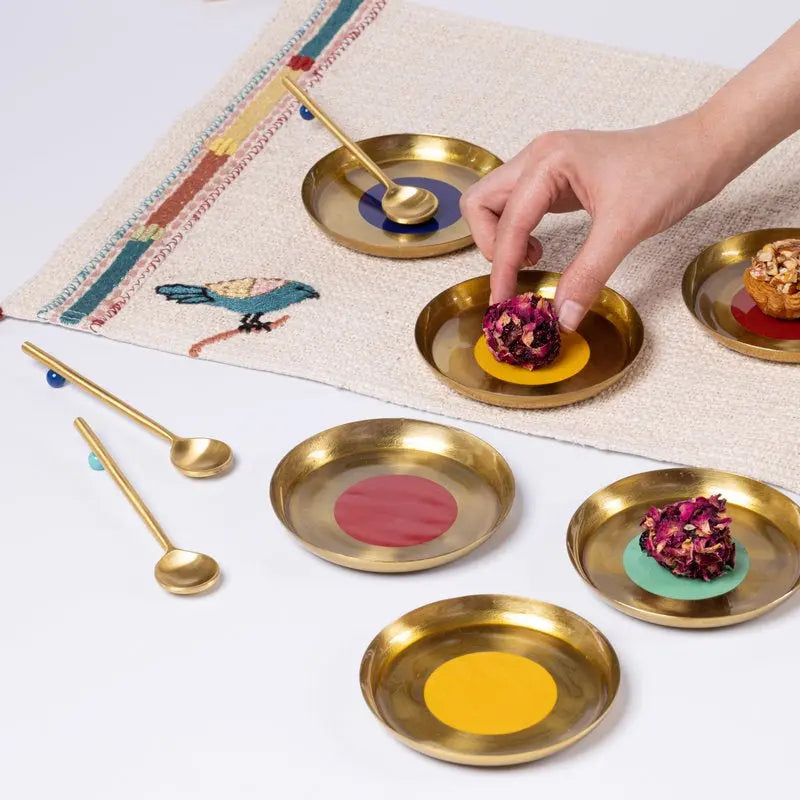 Our cirque coasters come in 4 different primary colours- a little pop of an accessory to brighten up your space! They add an element of a modern Indian aesthetic to your living spaces. These coasters are also food-safe, making them ideal for using as single serve snack plates! These coasters are the perfect conversation starter and will impress your guests with their beautiful design.
 They also make a great gift for any homeowner who loves to entertain guests or anyone who appreciates beautiful and functional home decor.
Handmade in India.
Sold as a set of 4
Styling tip : Use these with your favourite drinks, or as single serve snack plates. 
Dimensions : Diameter 10 cms
Material : Iron with enamel
Care instructions: Hand-wash with a soft sponge and mild detergent, avoid the use of abrasives. Do not scrub. Do not use in the dishwasher or microwave.
Love these coasters we always get asked about! I have 2 sets and have also gifted these. Very happy with this purchase
Wonderful collection
You guys have some wonderful products - great sense of aesthetic :) can't wait for you to introduce more stuff. Good job!
Very elegant
Got these at an exhibition in Delhi. Very useful as mini snack plates as well as for my bedside table
Gado Products
They are very innovative, useful & smart