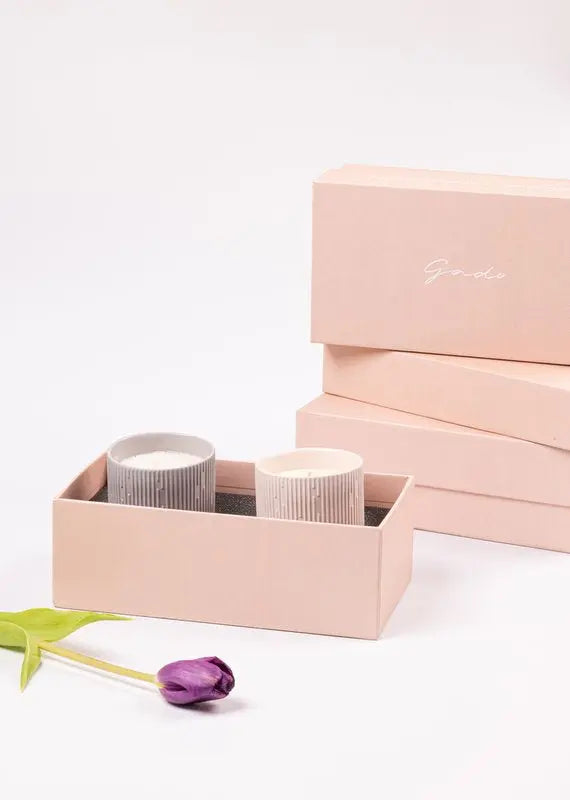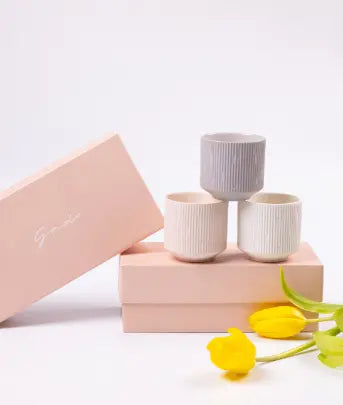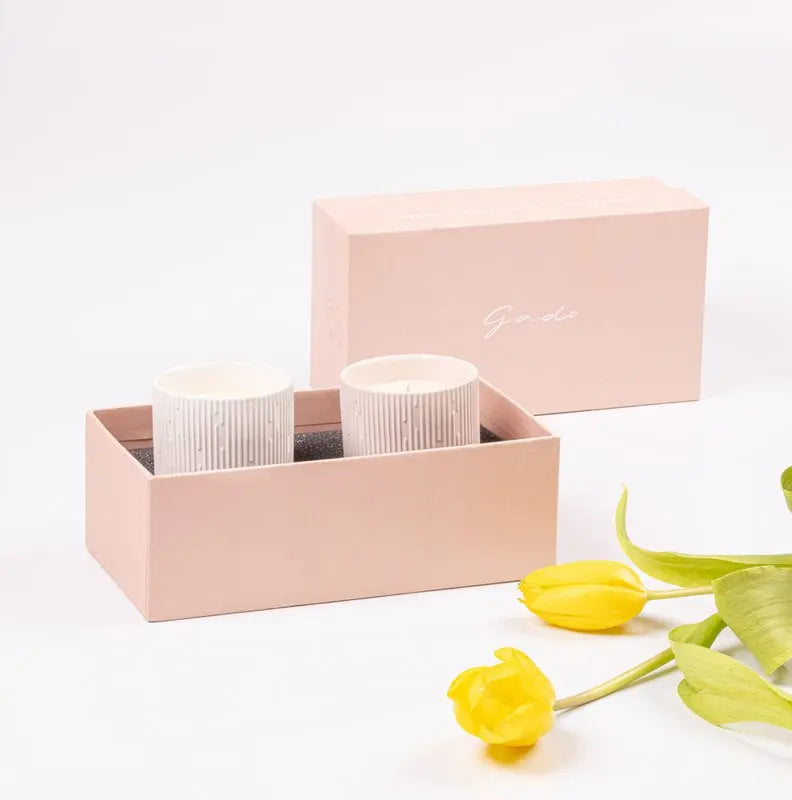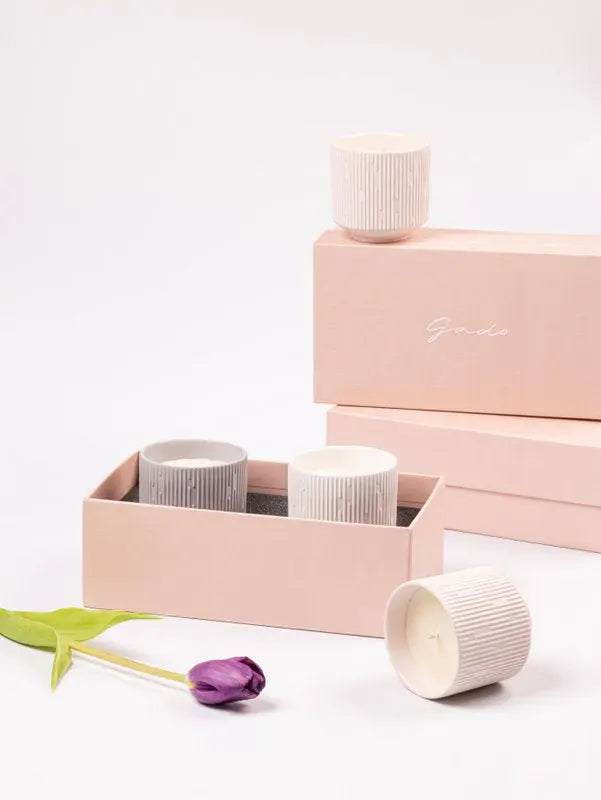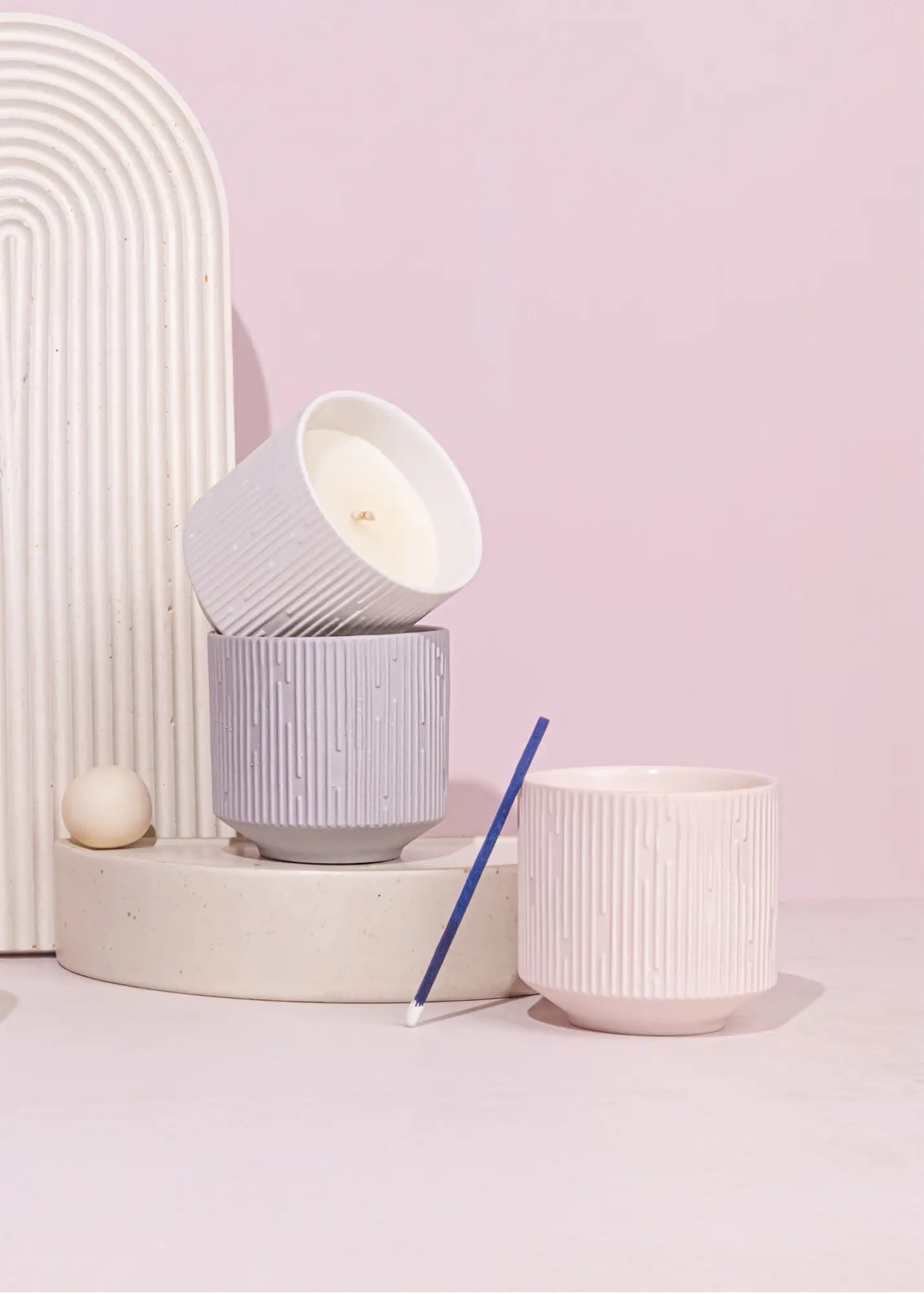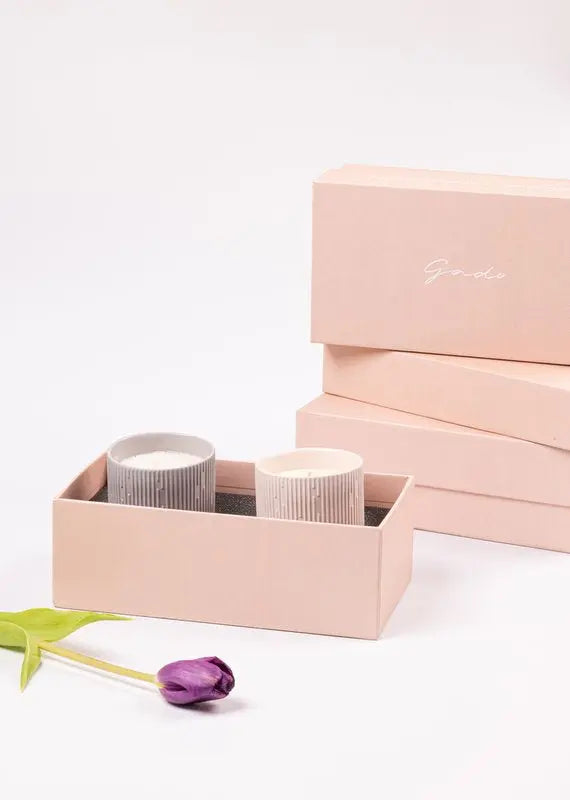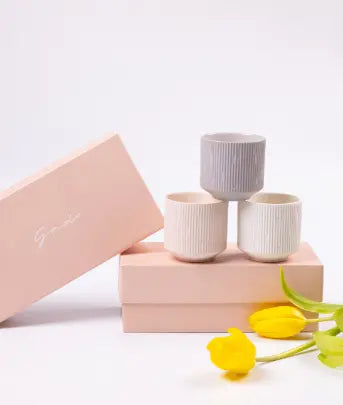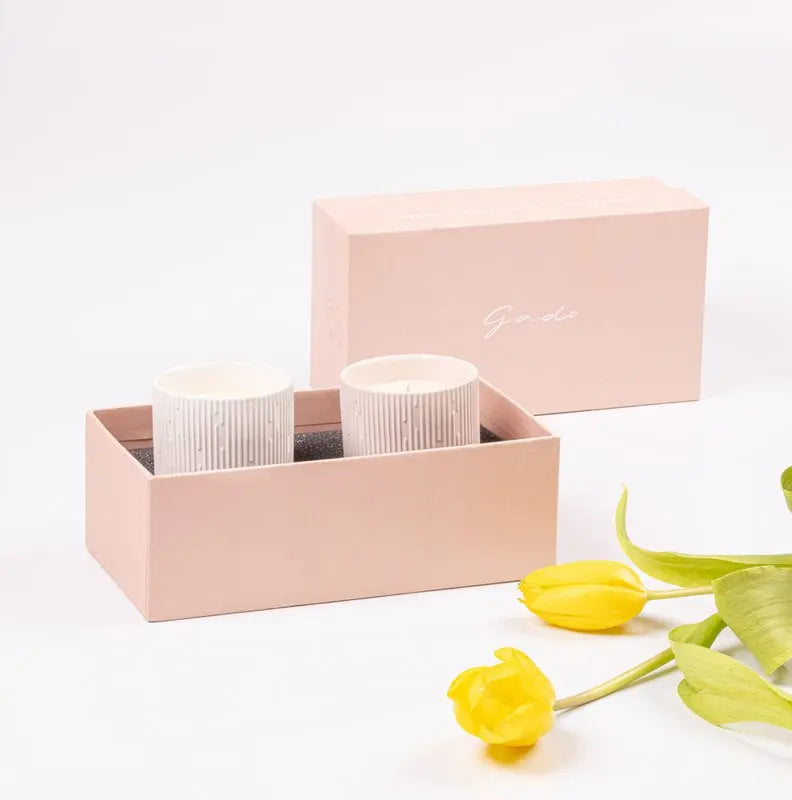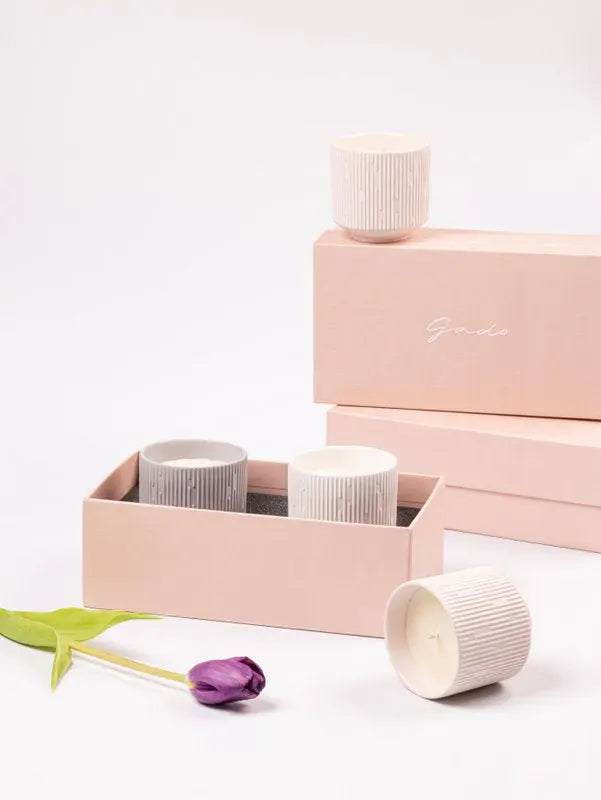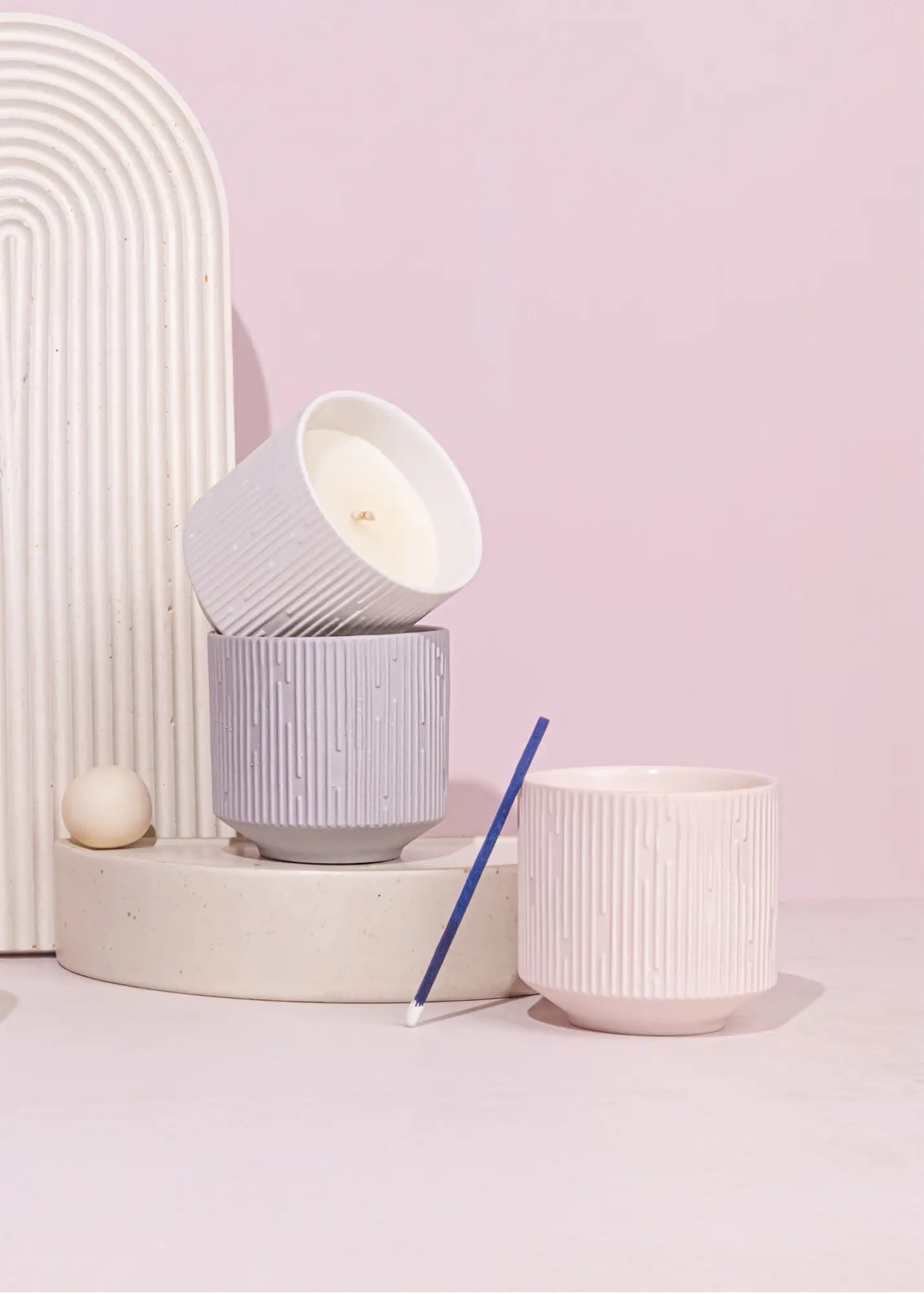 Our mini ceramic ribbed candles are sold in sets of 2. These come in 3 gorgeous colours and fragrances.

Oak and Vanilla : A classic, season less candle which blends soft vanilla with a subtle woody undertone. The warm, relaxing waft of Tonka beans makes it a great year round fragrance, without making it overly sweet. 

Spiced Cedar and Musk : This fragrance is rich, woody, and sophisticated, all without being overpowering. Combining the earthy notes of patchouli, amber & musk- this cozy, dense scent has an old-world charm and is one of our team favourites.
Bitter Orange and Rose : A crisp, fresh scent inspired by the nostalgic fragrance of the onset of spring - this fragrance enhances the mood & energy of any room. With waves of citrus & bitter orange zest softened by a touch of rose, this scent is energising and refreshing, like an aromatic soundtrack to summer.
Each of our candles comes packaged with a specially curated Spotify playlist to help set the perfect mood.

Re-use the containers as beautiful desk or dresser organisers, or as a pot for your mini herbs!
Container material: Matt finish ceramic
Composition: 100% Soy wax with a lead-free cotton wick
Dimensions: Diameter- 7 cms, Height- 7 cms
Weight: 120 grams each
Burn Time: 25 hours each
Loved it!
A great gifting option for most people! Smells great and looks great