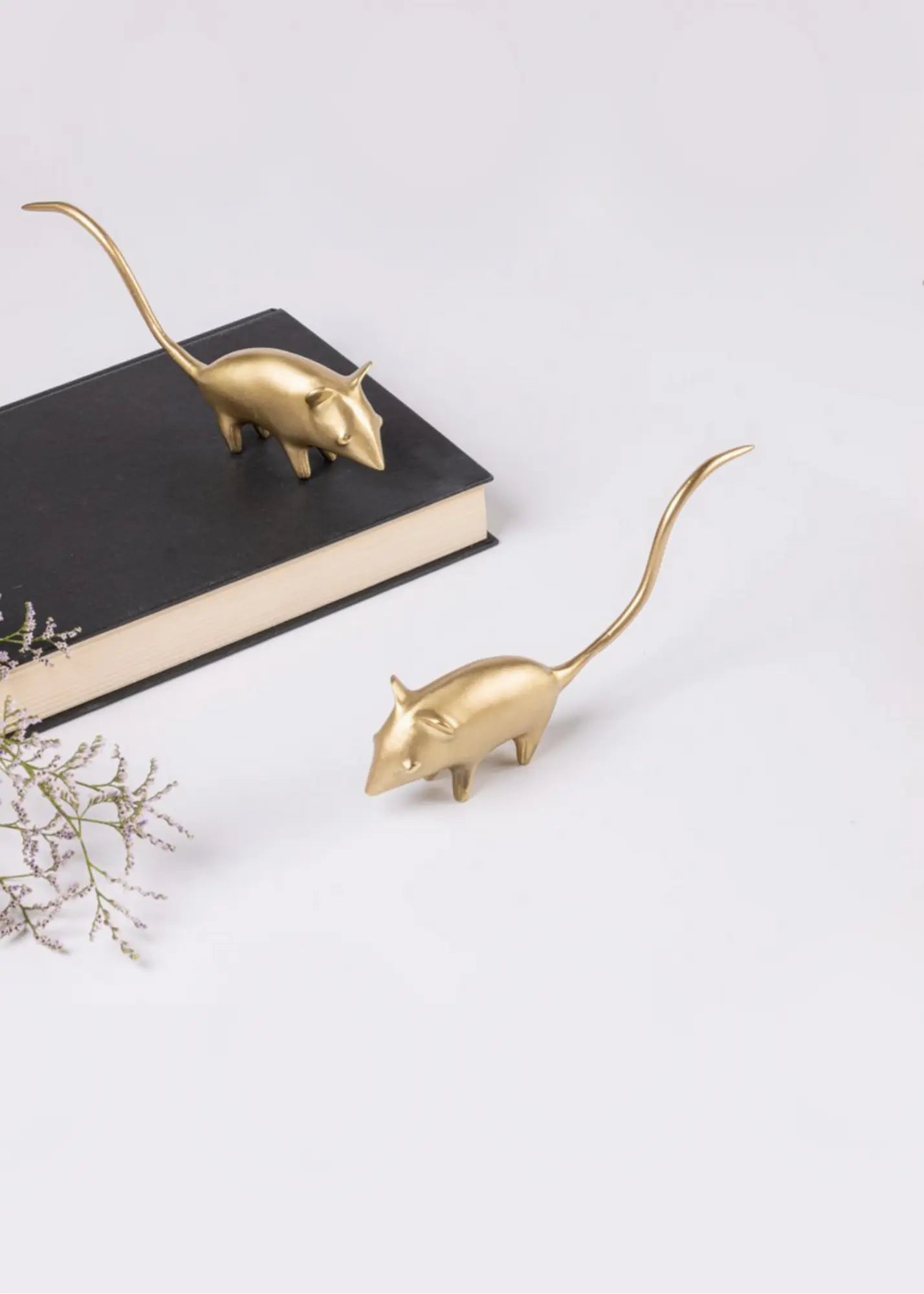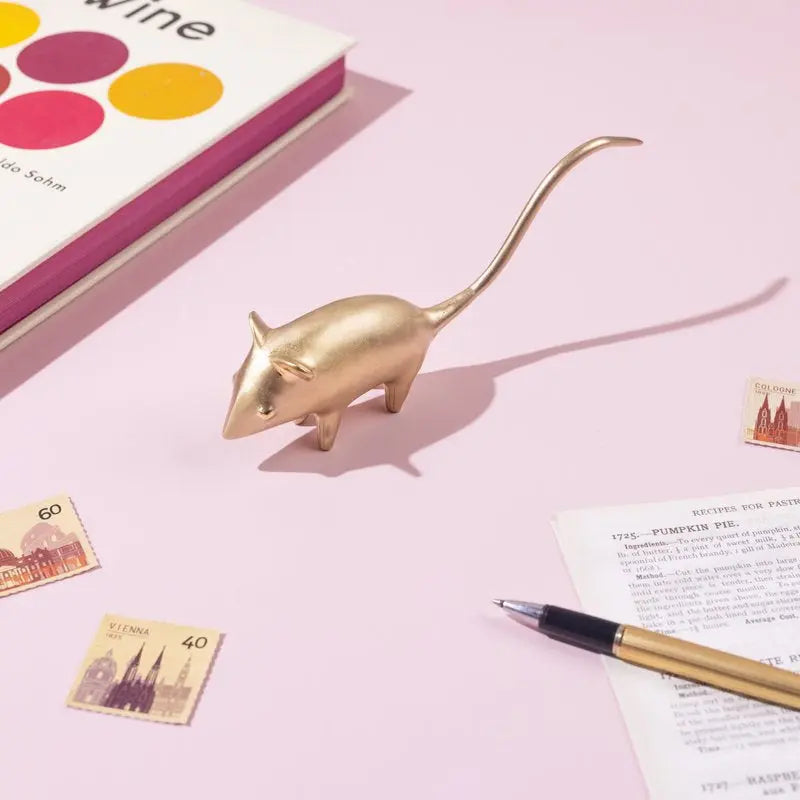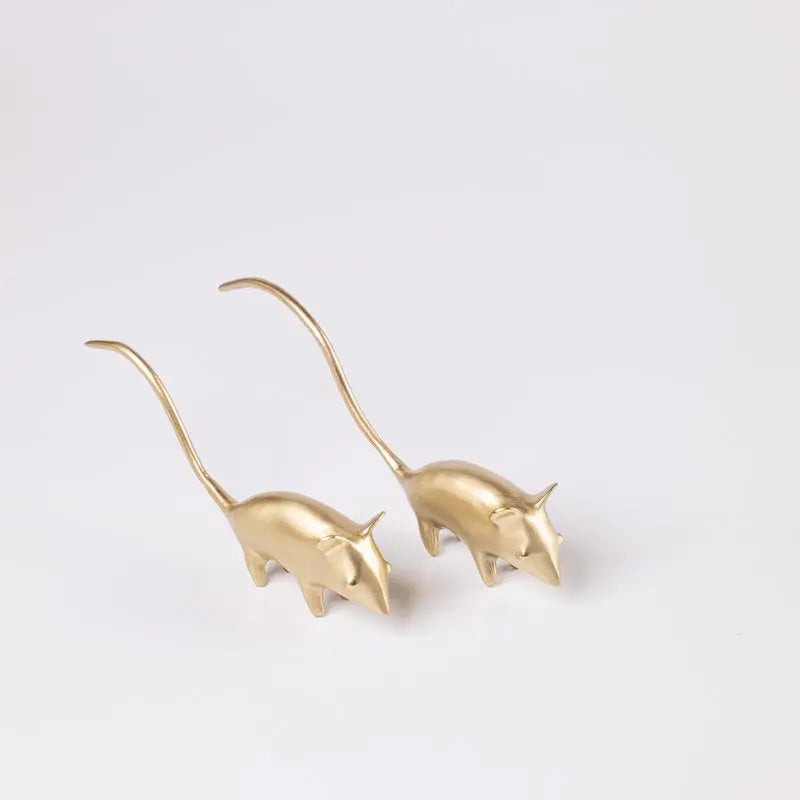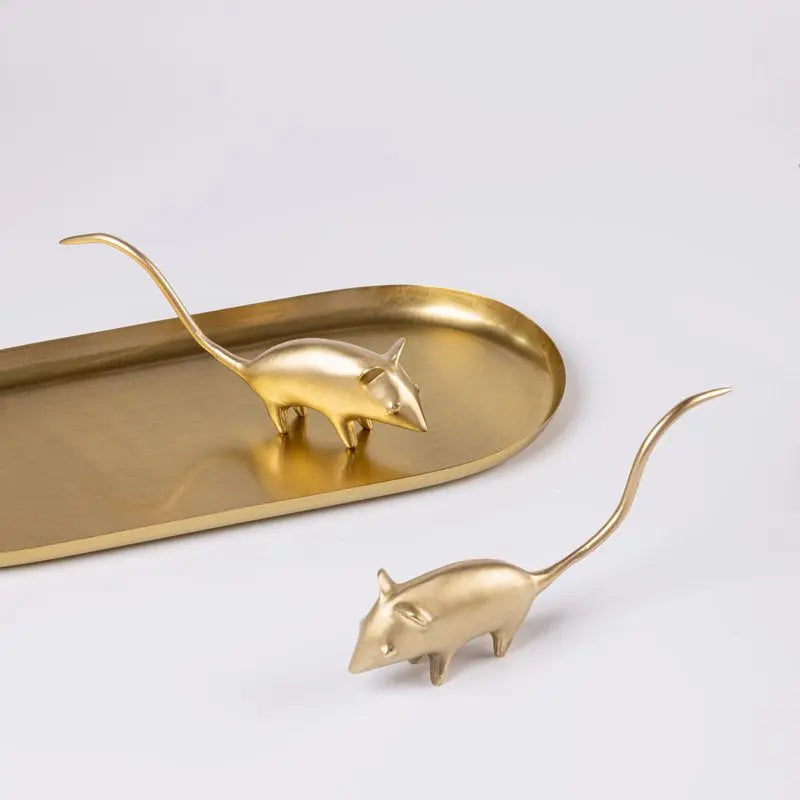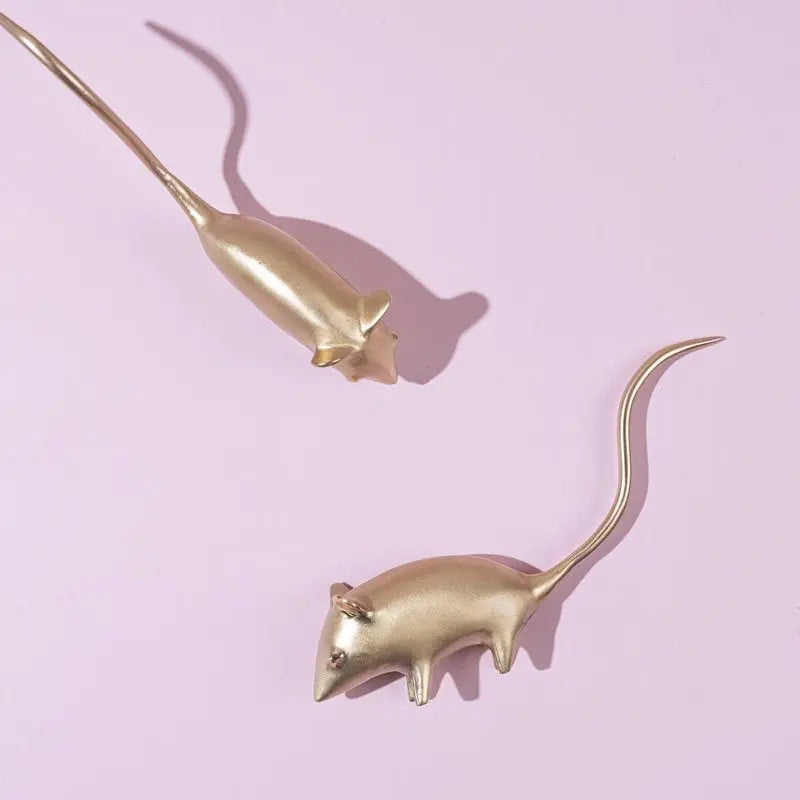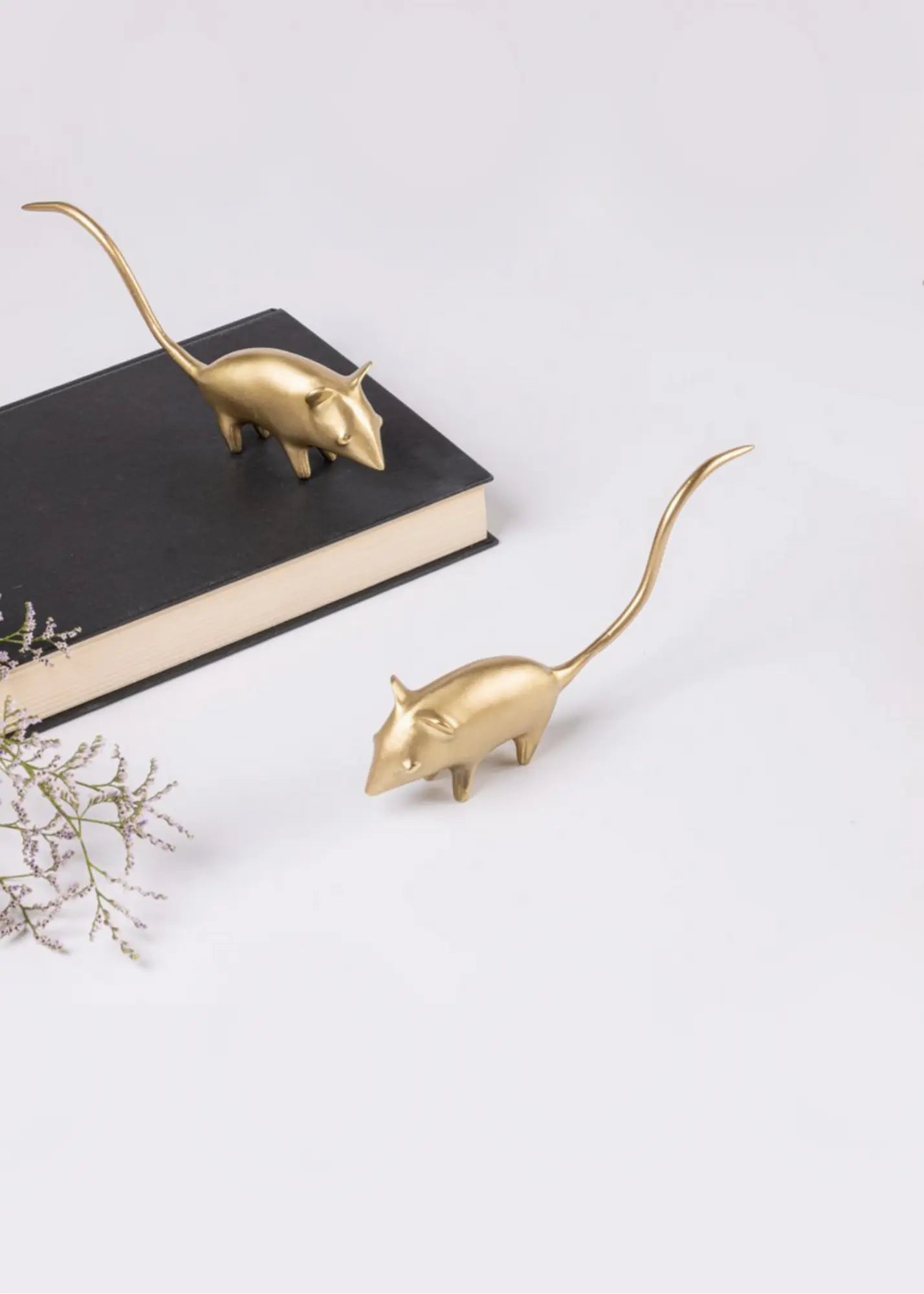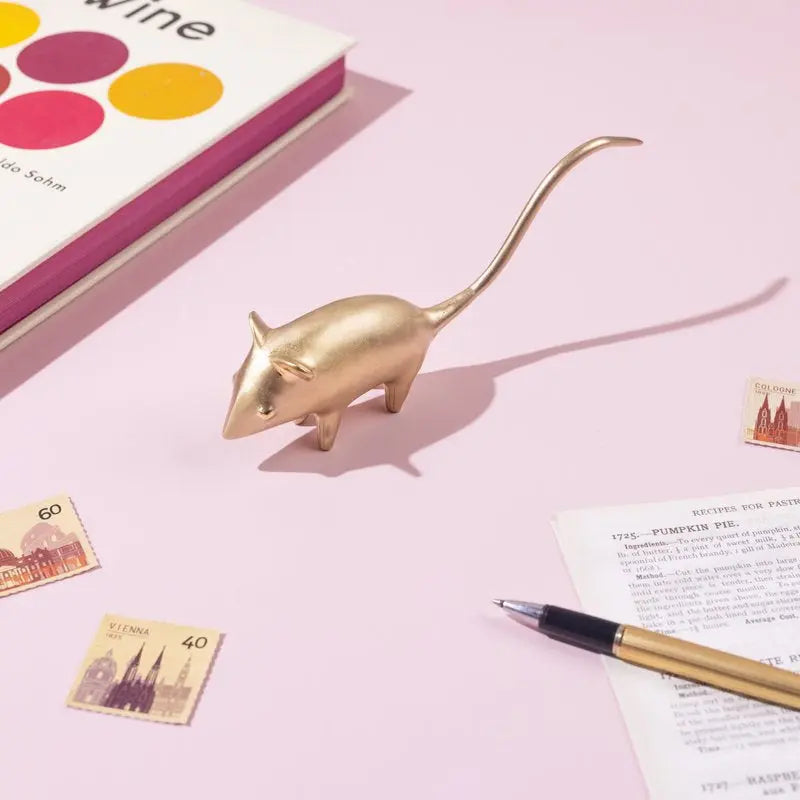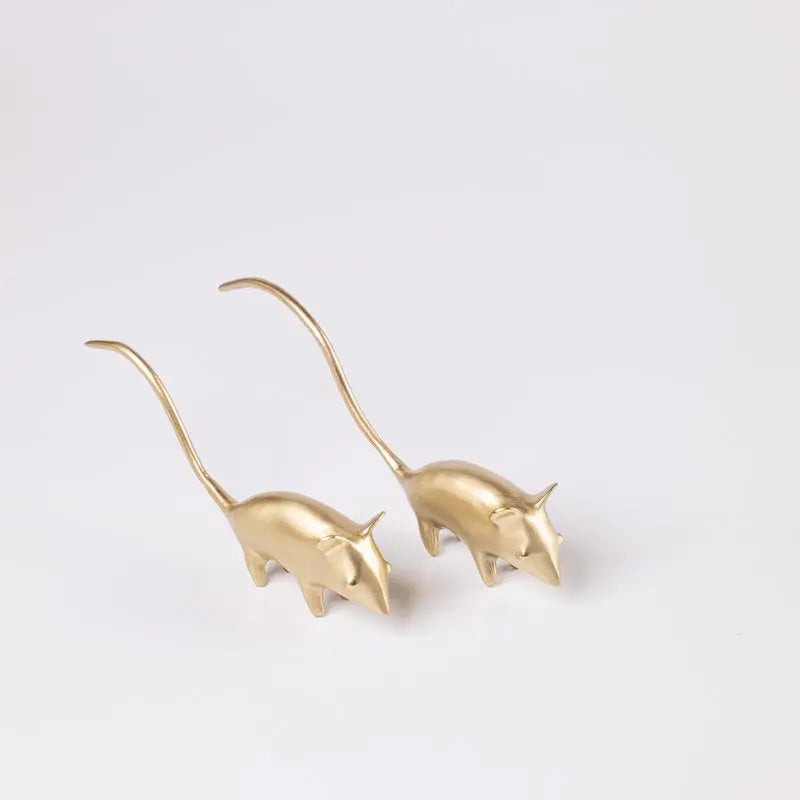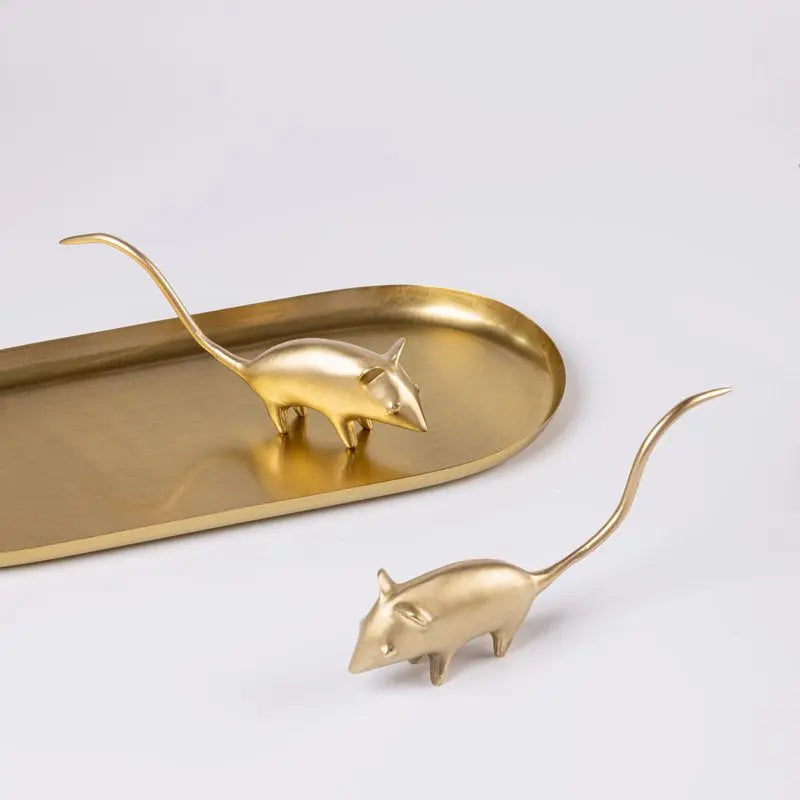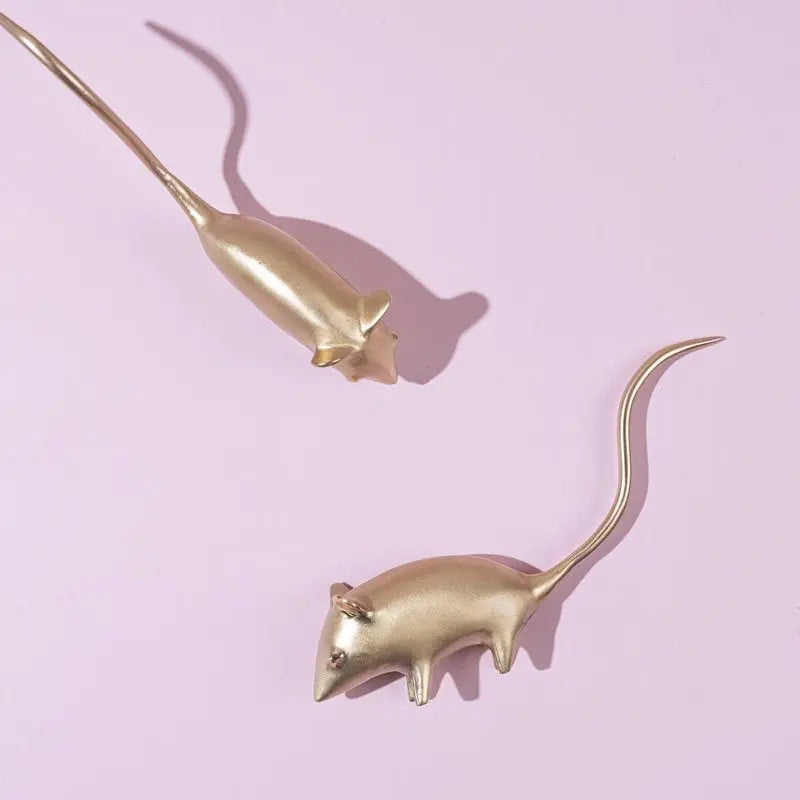 Handmade in weighty brass and a soft matte finish, our 'chooha' curio is a team favourite! Introduce a touch of elegance and sophistication to your home decor with our beautifully crafted Decorative Brass Mouse Figurine. Made from high-quality brass, this exquisite piece is perfect for adding charm to any room on your house. The design is intricate and detailed to ensure that every mouse sculpture is unique.  Handmade in India.
The brass material not only adds to the aesthetic appeal of this piece but also ensures that it will last for years to come.
Suggested use : Use it as a decor accent or to weigh down your tissues or stack of paper. Sold as a single piece. 
Dimensions : Length 18 cms
Material : Brass
Care instructions: Wipe clean with a soft, damp cloth. Avoid abrasives and direct contact with water.