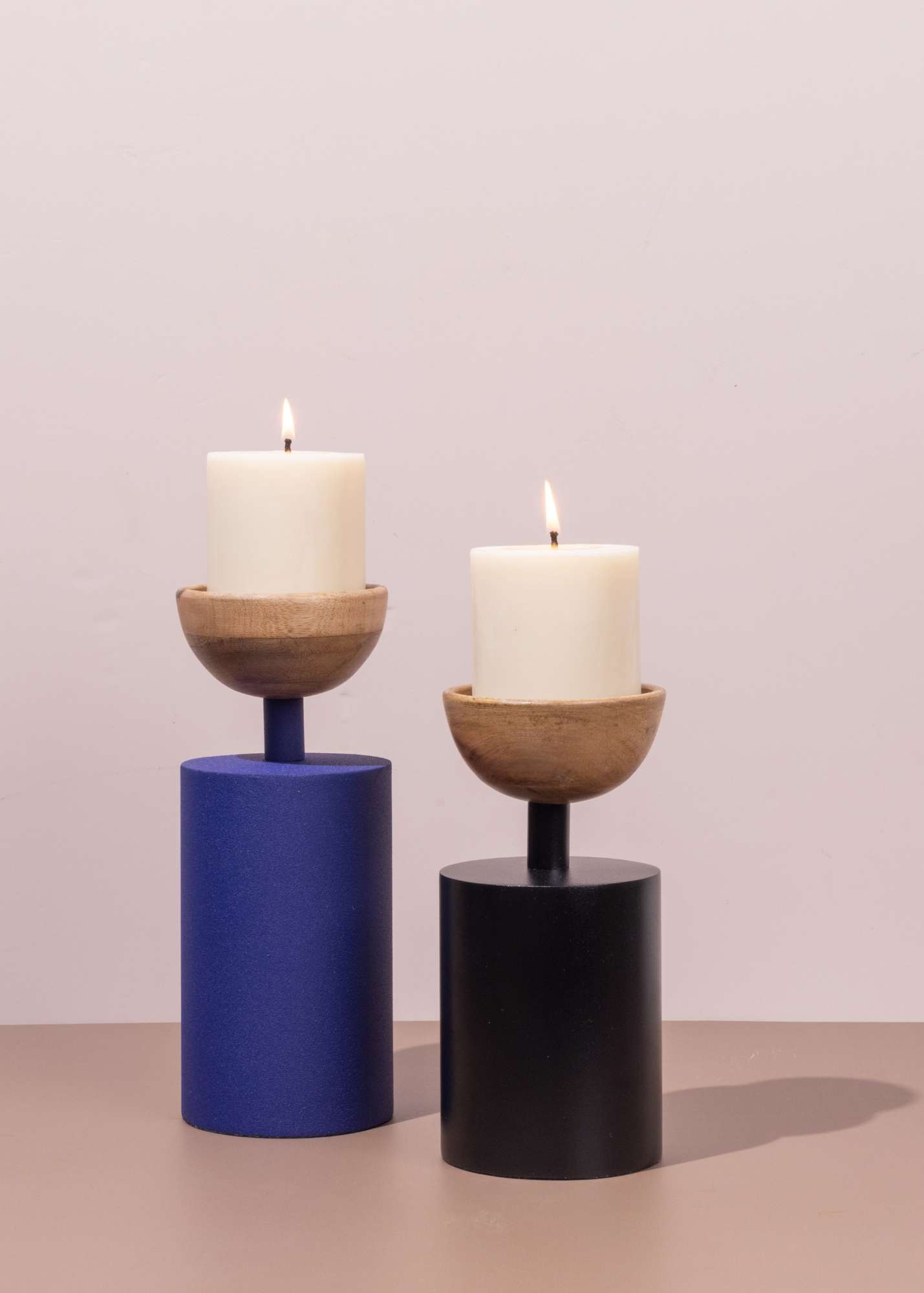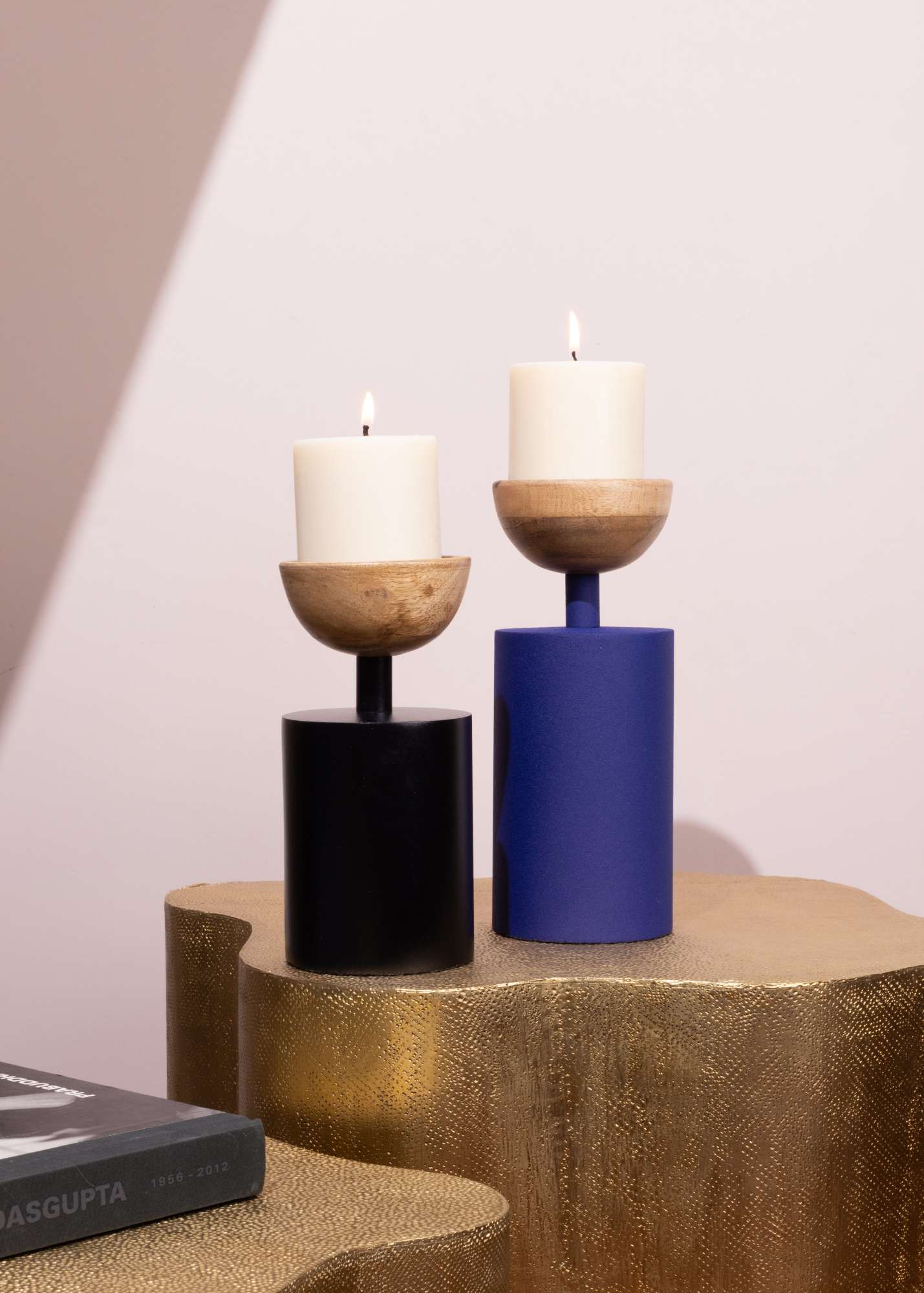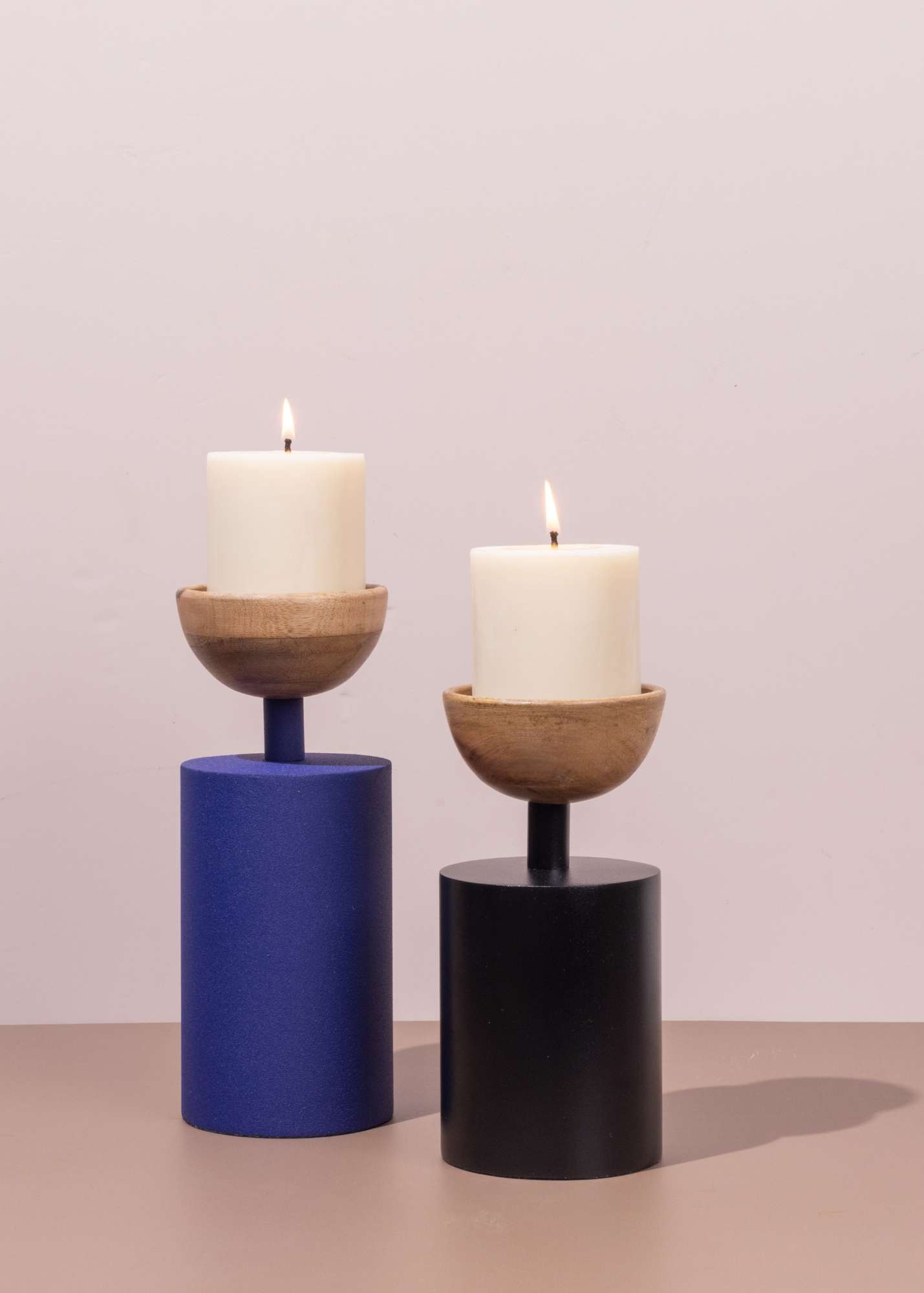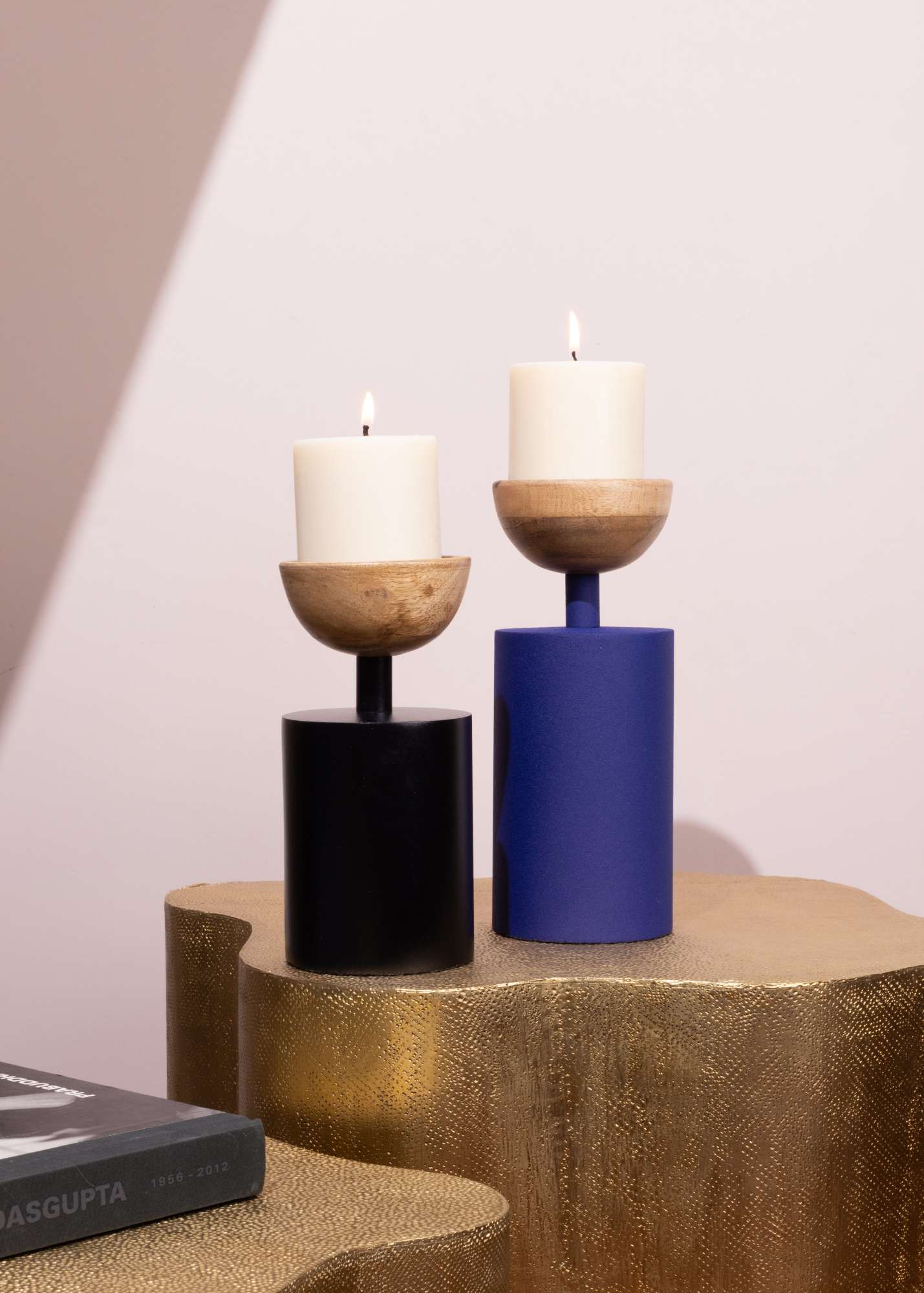 Introducing our stunning Blue and Black Pillar Candle Holders, the perfect blend of elegance and sophistication.
Elevate the ambiance of any space with these exquisite candle holders. Crafted with meticulous attention to detail, these pillar candle holders feature a sleek and modern design.
The contrasting blue and black colors create a striking visual impact, making them a stylish addition to any decor. Whether you're hosting a dinner party, creating a relaxing atmosphere, or simply adding a touch of refinement to your space, these Pillar Candle Holders are the perfect choice.

Material : Iron and Wood
Care instructions: Wipe clean with a soft sponge, avoid the use of abrasives. Do not scrub.