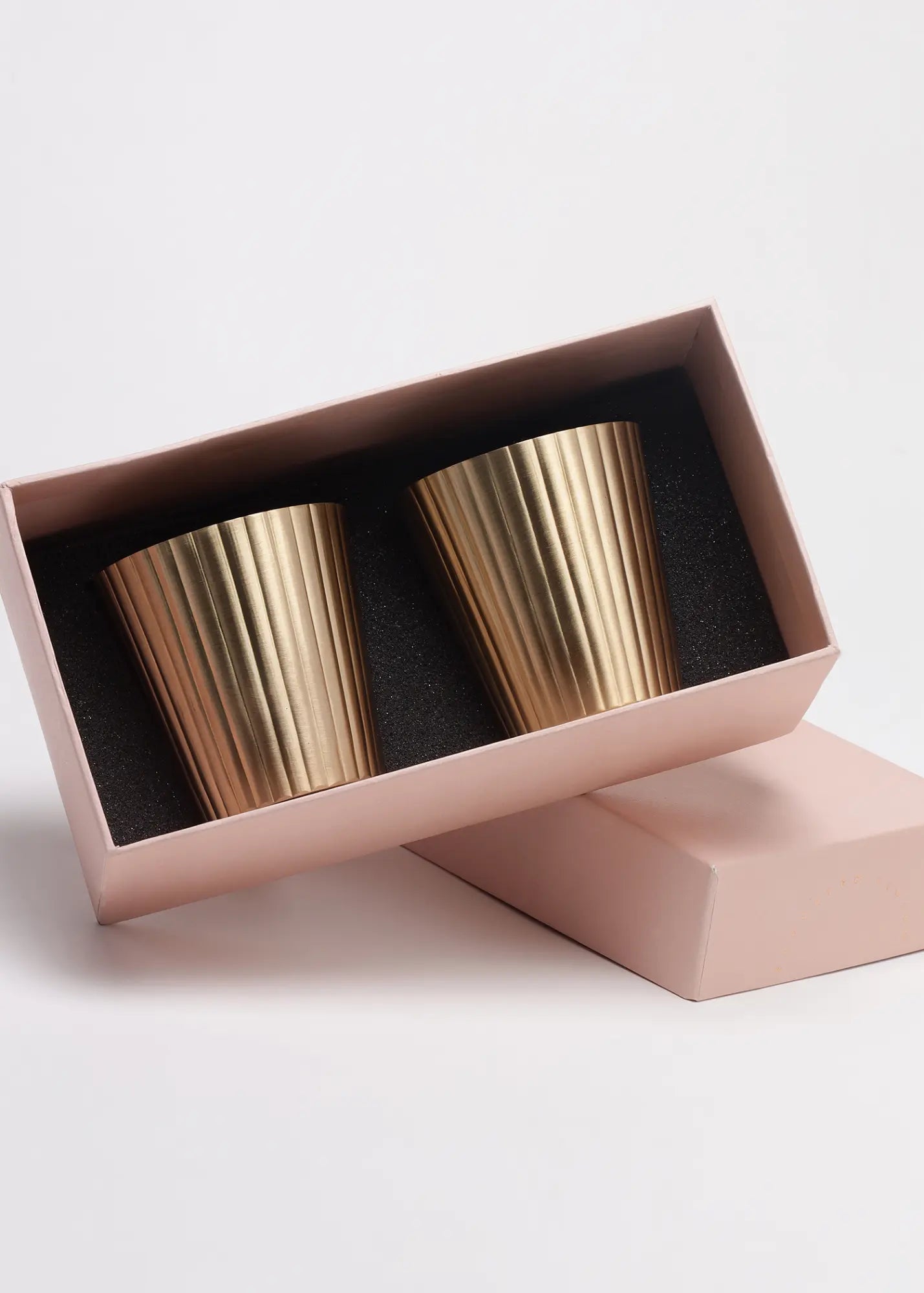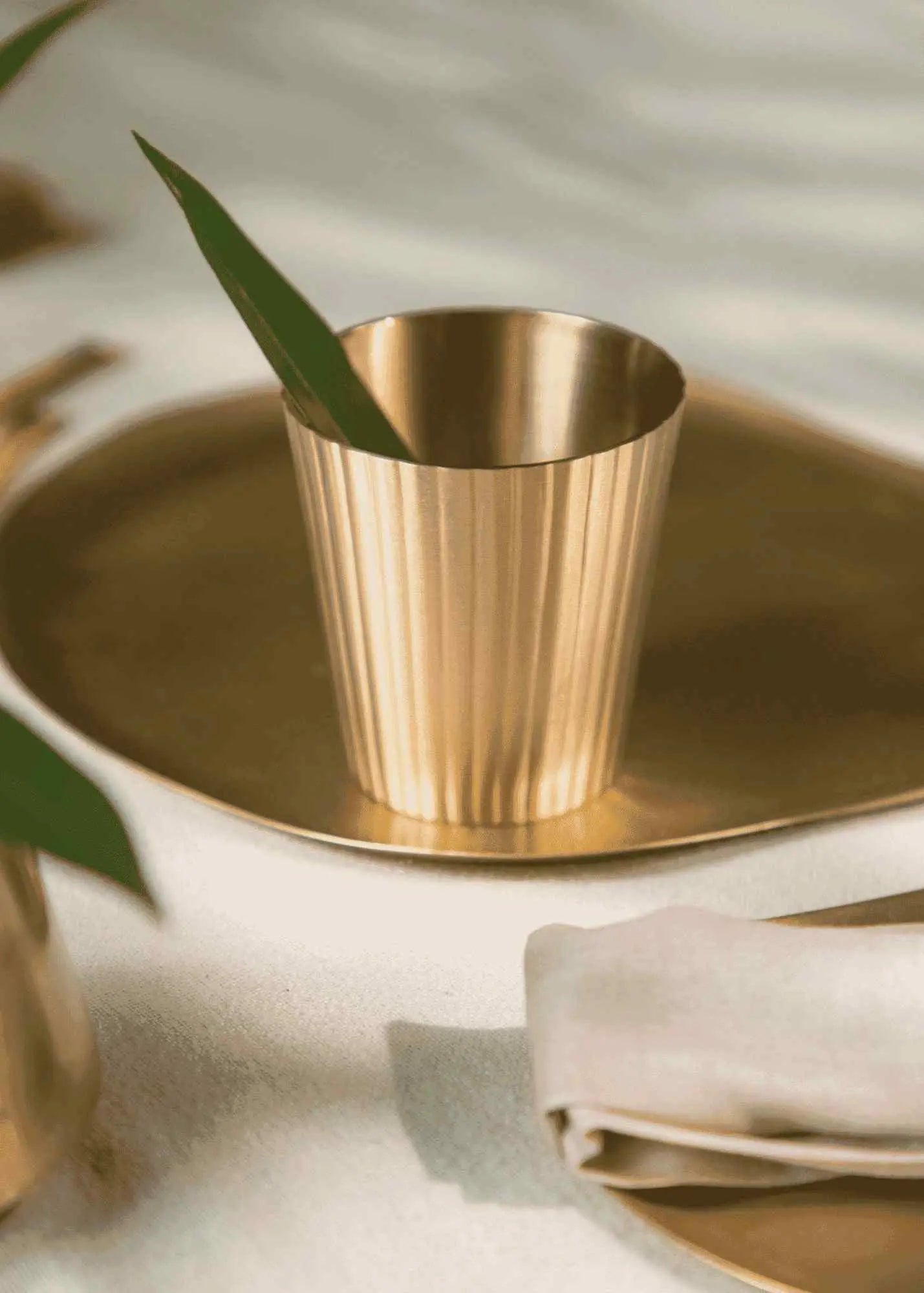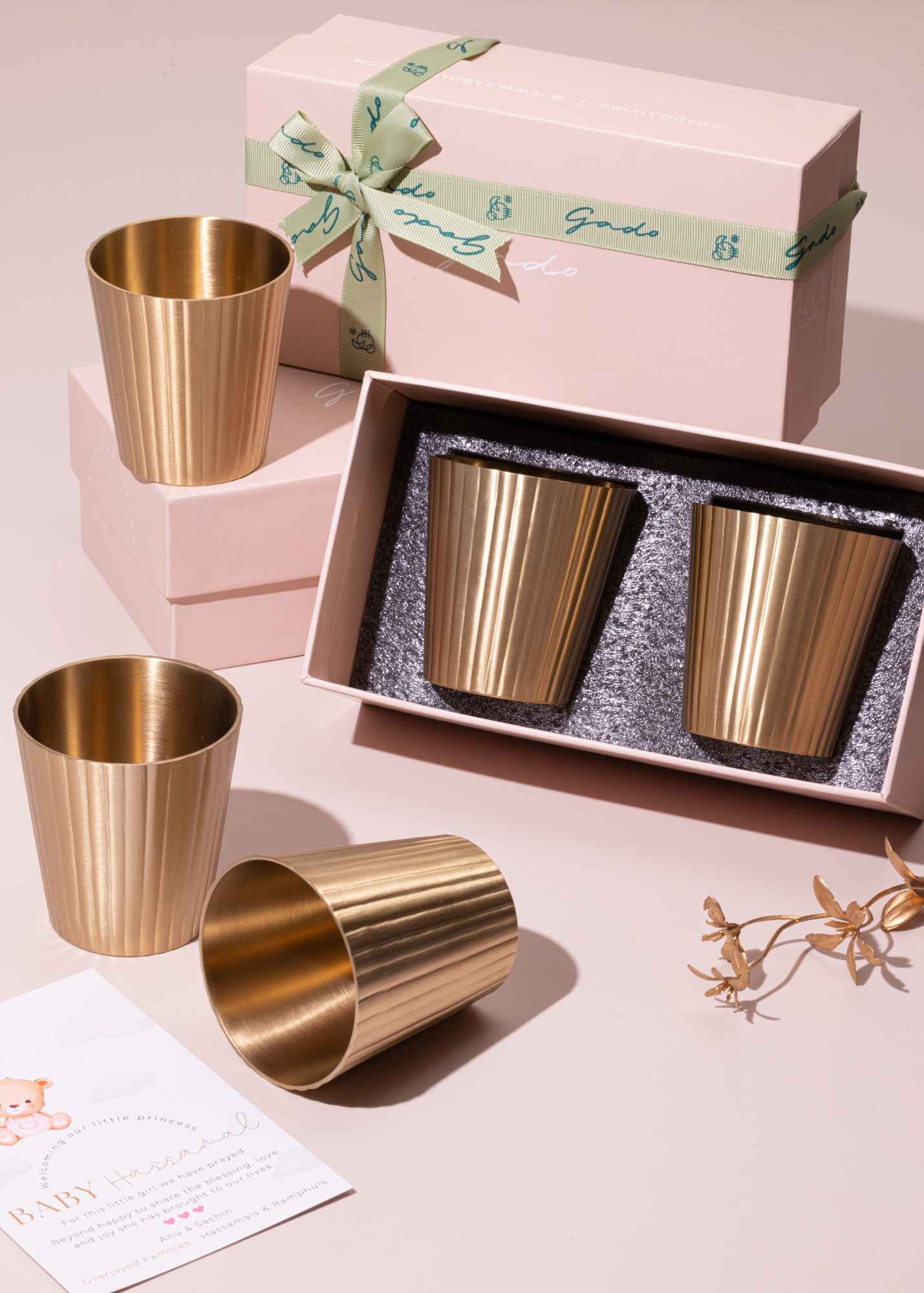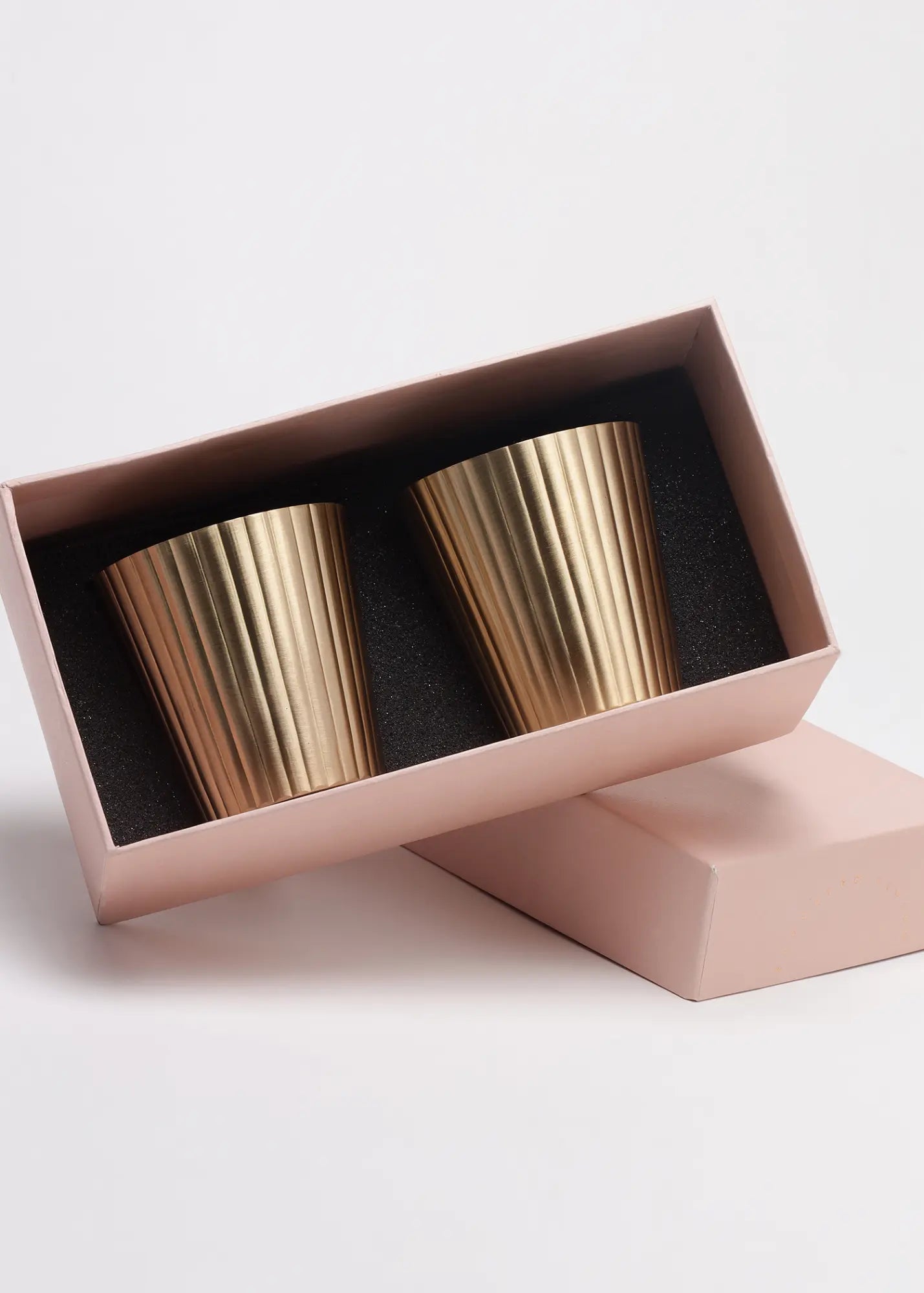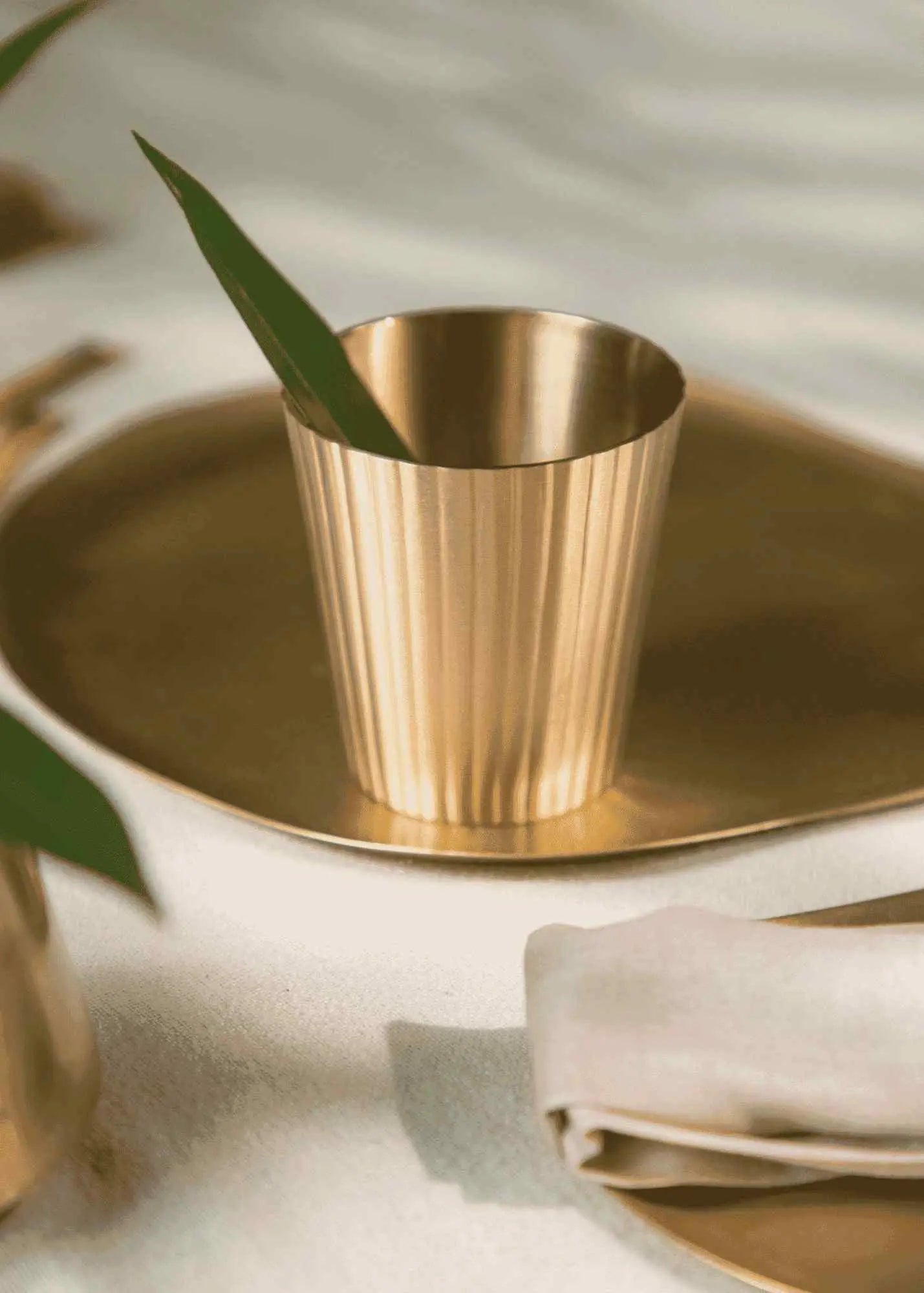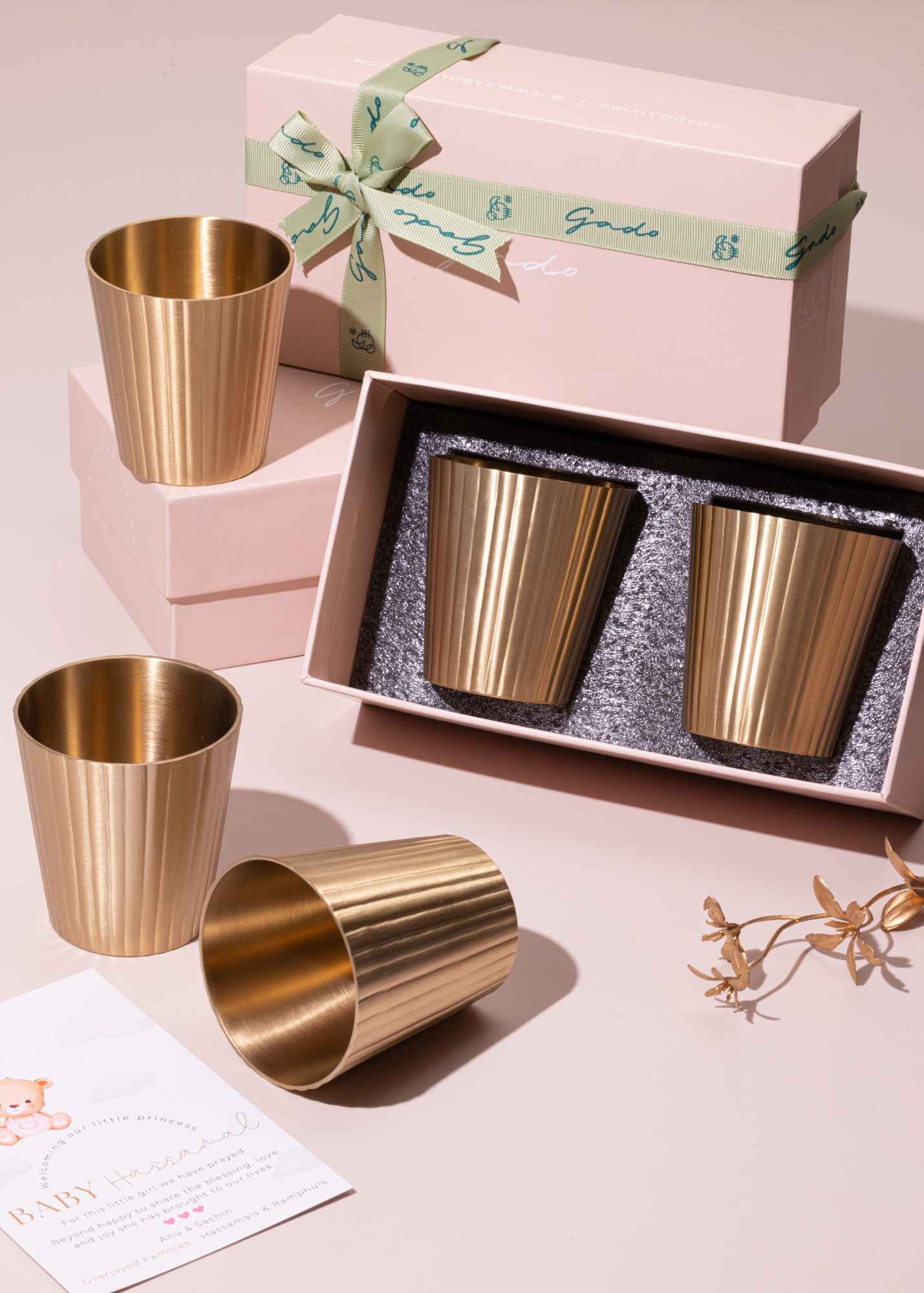 Made in pure brass, the Avisa tumblers draw inspiration from the brilliant reflection of the sun on top of the ocean bed during golden hour. Featuring a gentle repeat pattern all around, these lines are reminiscent of the rays of the sun and the relentless flow of ocean waves. Handmade in India.
Sold as a set of 2
Handcrafted in brass; a material which possess natural antibacterial properties and helps boost strength and immunity
Dimensions: Diameter : 7.6 cms, Height : 8.5 cms
Material : Brass
Care instructions: Hand-wash with a soft sponge and mild detergent, avoid the use of abrasives. Do not scrub. Do not use in the dishwasher or microwave.
Gado Product
Love my new tumbler It looks great!
High quality wonderful glasses
Amazing quality, incredible finesse in the product
I was looking for a Diwali gift for my customers and wanted to find a product that would be remembered and cherished -
I came across the Avisa Brass Tumblers from Gado Living and instantly found what I was looking for. The glasses are extremely sturdy, the aesthetic is beautiful and the packaging was customized to perfection. It made for a perfect gift and above all, was appreciated by every customer. A big thank you to the Gado team for a seamless experience.
Good quality and weighty brass. Different design!
Bought at a Delhi exhibition. The owner was very helpful and delivered the products to my house as well the next day as i needed more pieces for gifts.