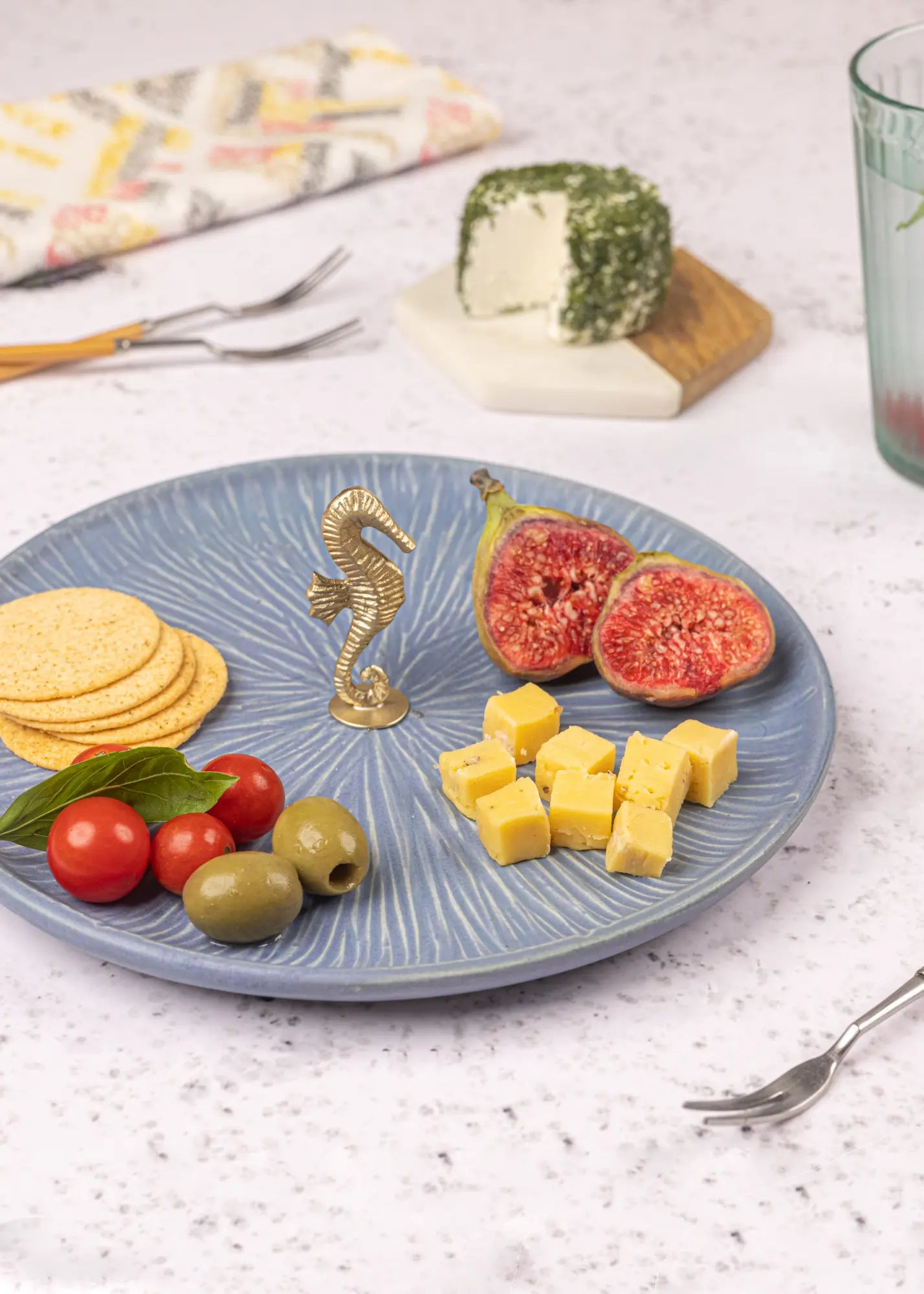 Mixing ceramic and brass, our Mirissa sea horse platters are reminiscent of the waves on your favourite beach. This is our go to platter for entertaining guests at home. The brass sea horse screws off for easy cleaning & storing. Handmade in India.
Suggested use : This piece is ideal for serving cheese, mini snacks like tarts, vol au vents, rava idlis & more!
Dimension: Diameter 22 cms
Material : Ceramic with brass
Care instructions: Hand-wash with a soft sponge and mild detergent, avoid the use of abrasives. Do not scrub. Do not use in the dishwasher or microwave.