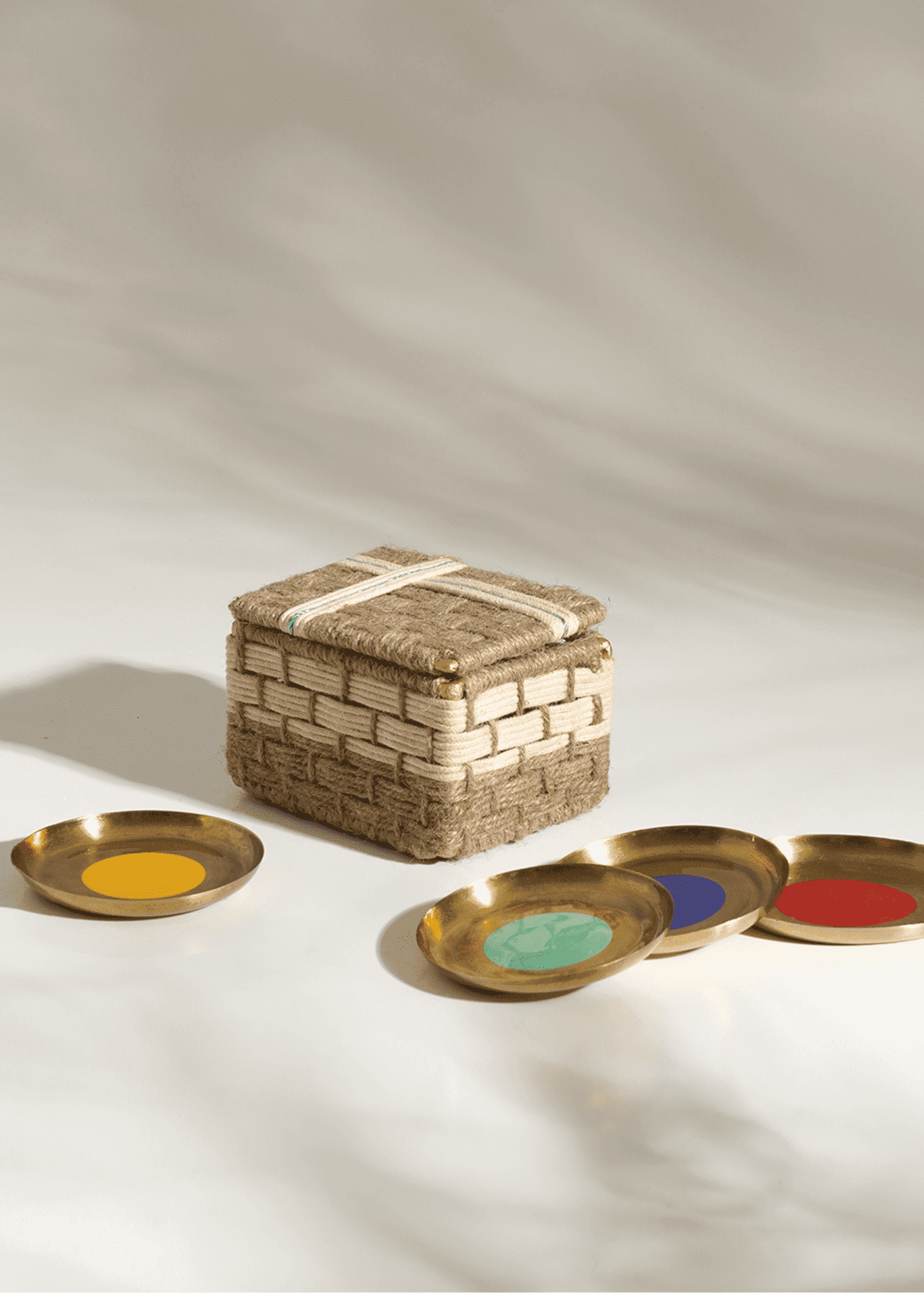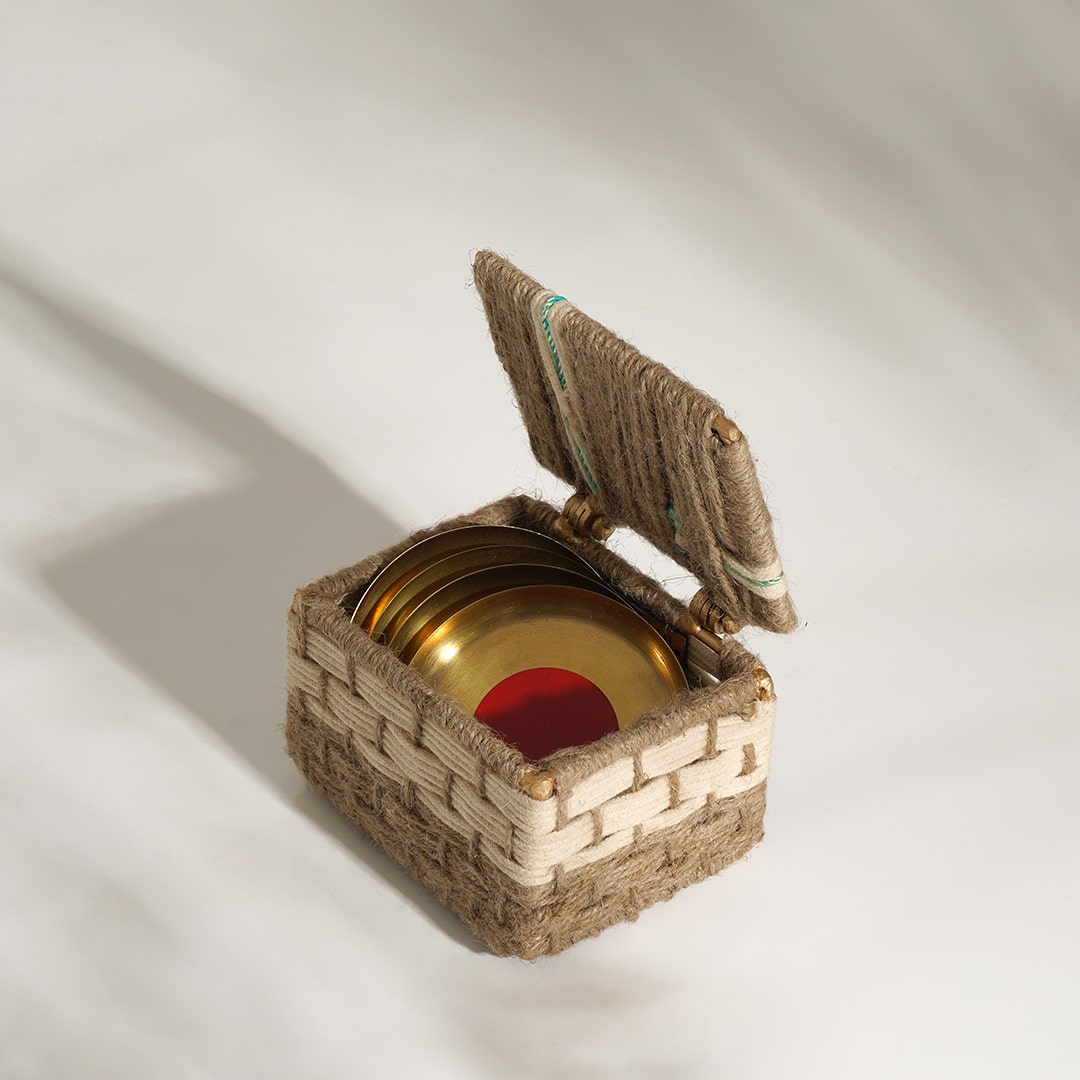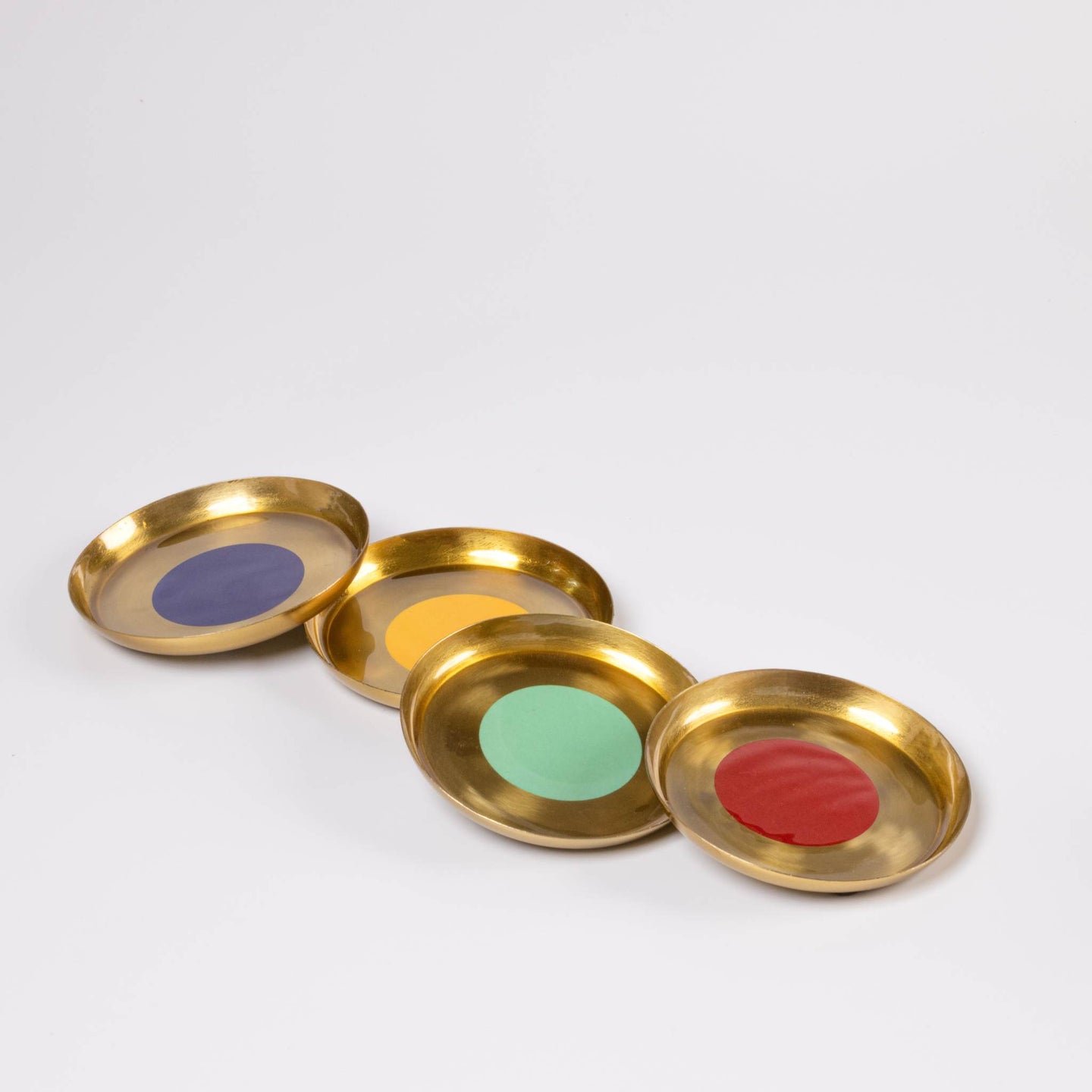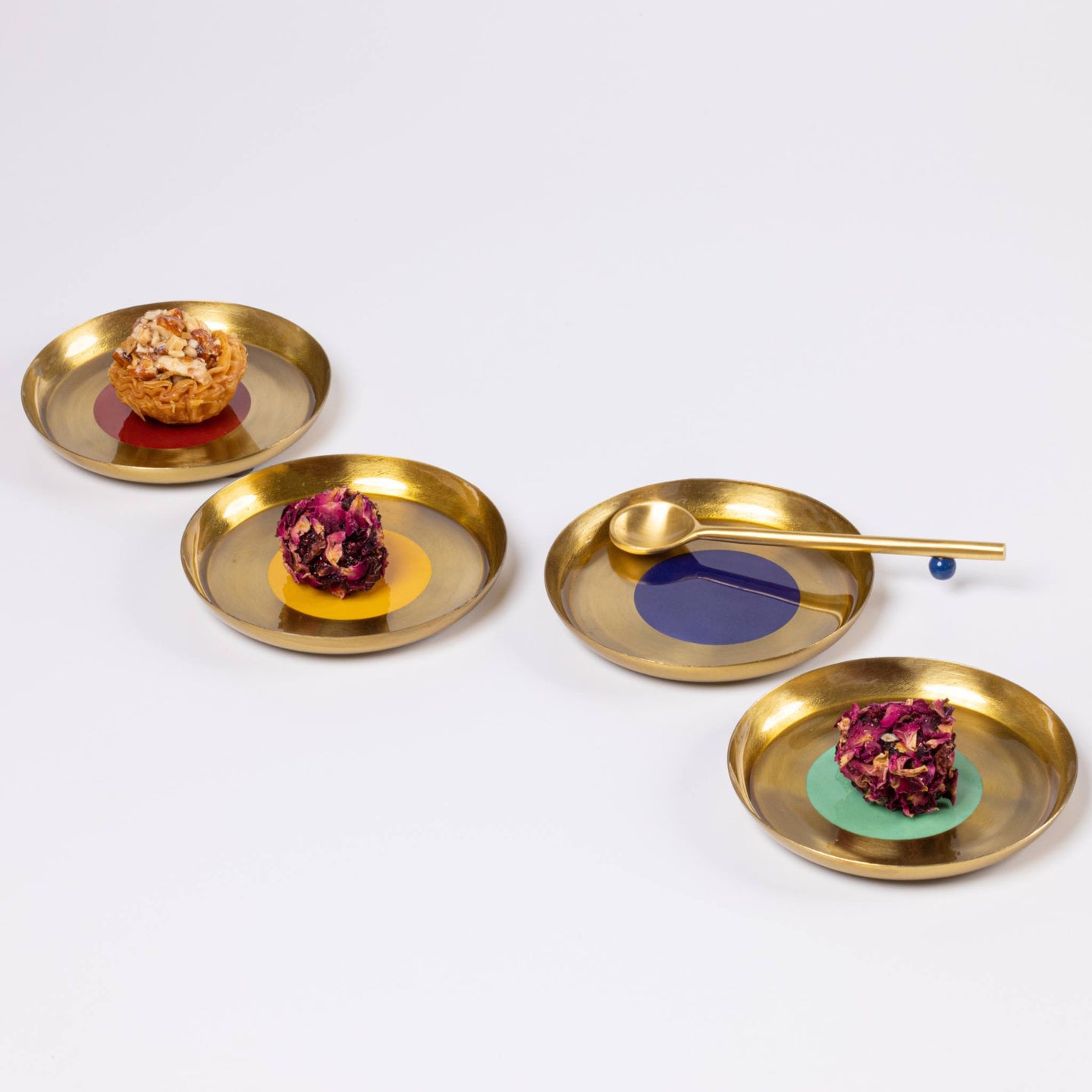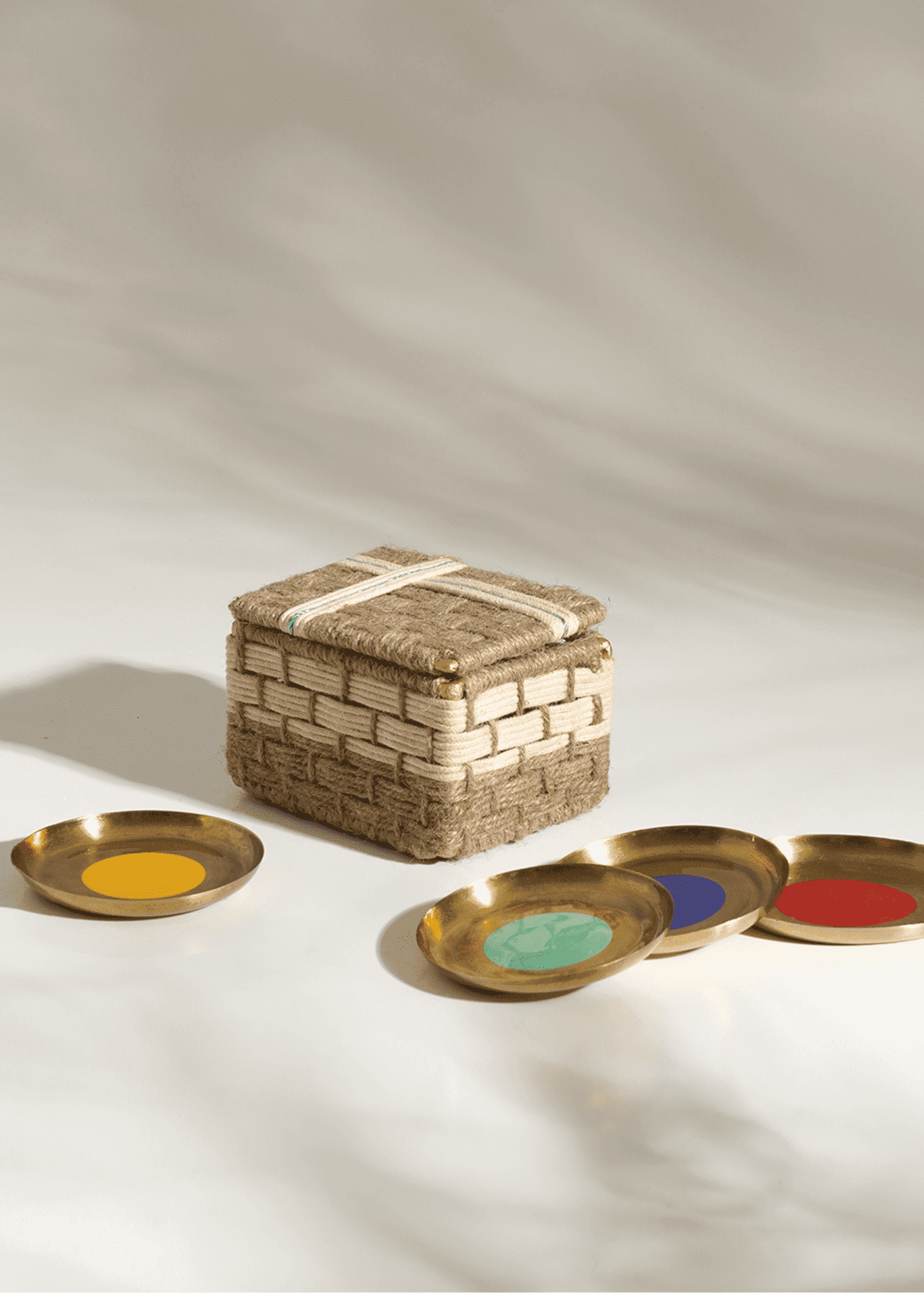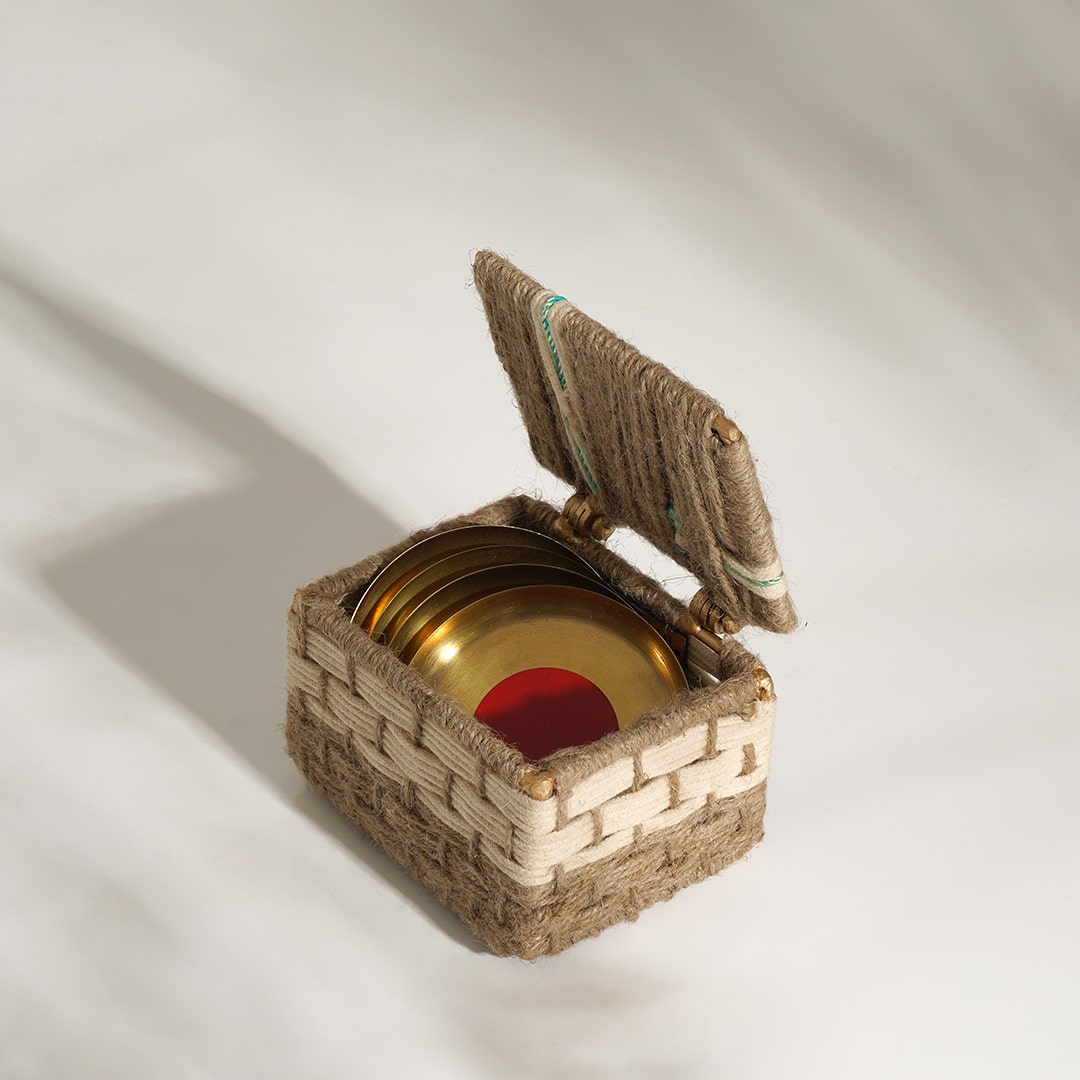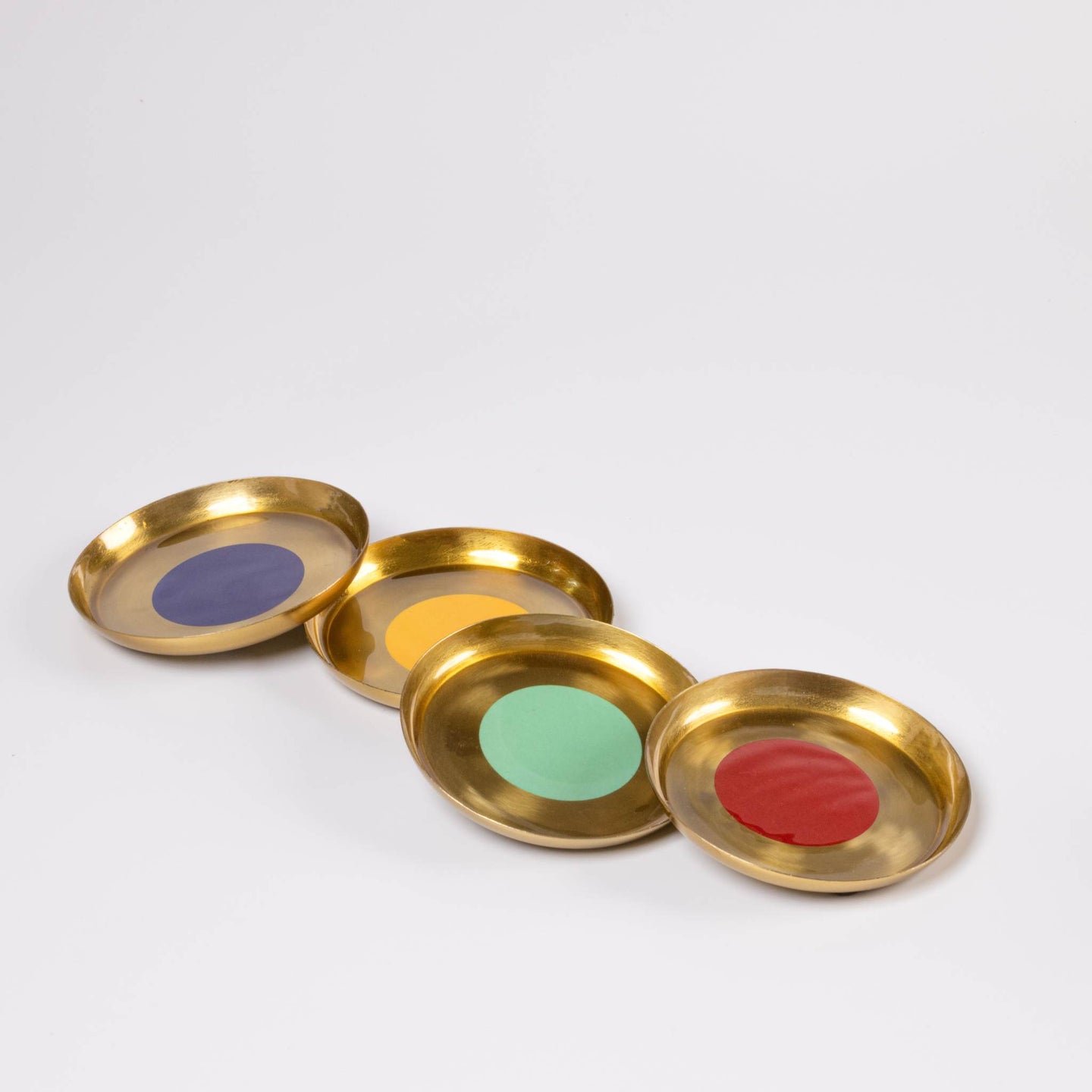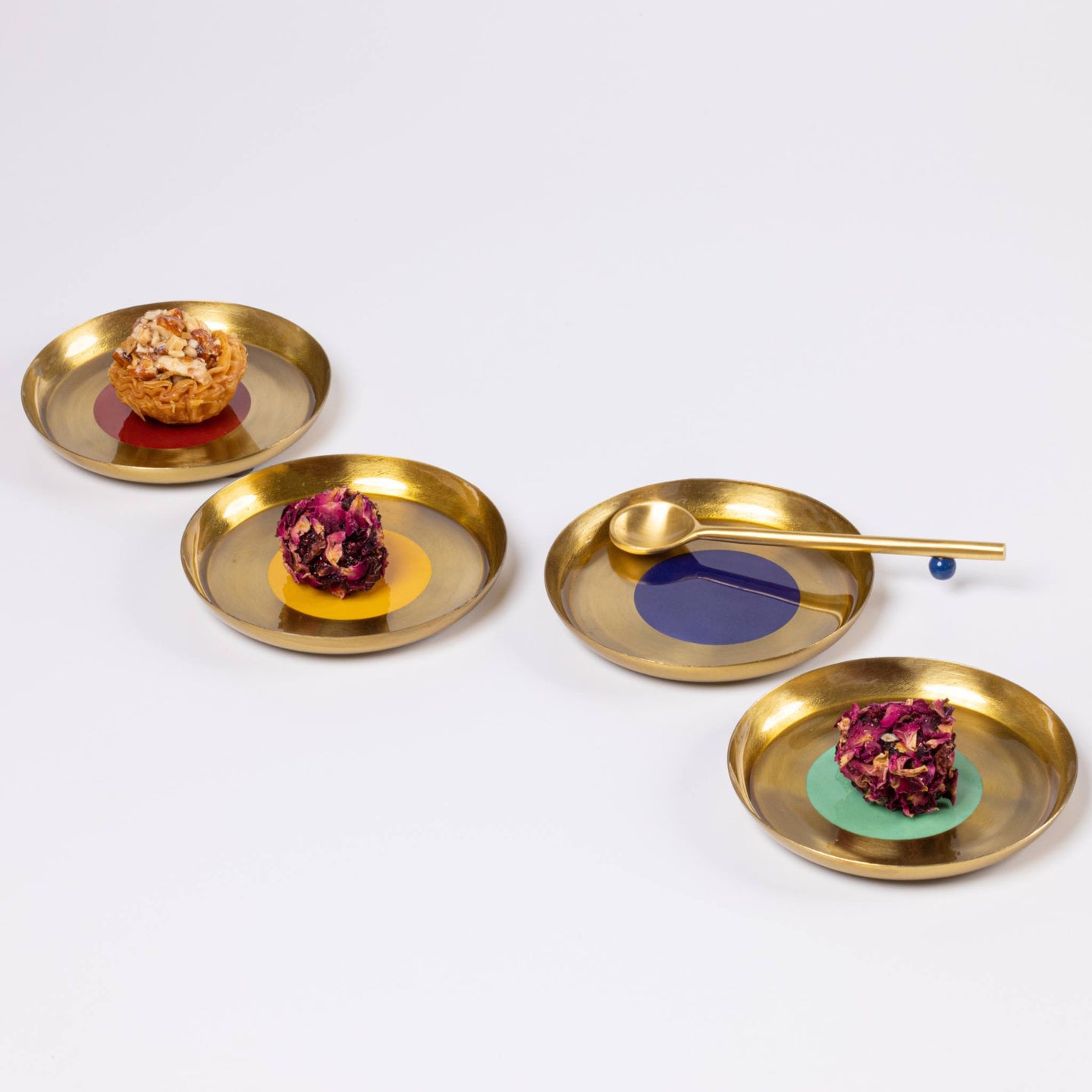 Add a touch of elegance to your tabletop with the Handwoven Box from Sirohi featuring our Cirque Enamel Coaster Set.
This meticulously handwoven box showcases creative weaving, enhancing the visual appeal of your space. You'll find a set of our stunning enamel coasters, meticulously crafted with a beautiful finish. These coasters protect your surfaces and bring a pop of color and style to your home.
Elevate your entertaining experience or gift someone special this unique and visually captivating handwoven box that combines practicality and artistry in perfect harmony.
Sold as a set of 4 coasters and 1 box
Box Size - 5x4x3 (inches)
Coasters Size- Diameter 4 inches
Material : Coasters- Iron with enamel, Box-Jute, Cotton, Resham & Metal

Care instructions: Hand-wash with a soft sponge and mild detergent, avoid the use of abrasives. Do not scrub. Do not use in the dishwasher or microwave.