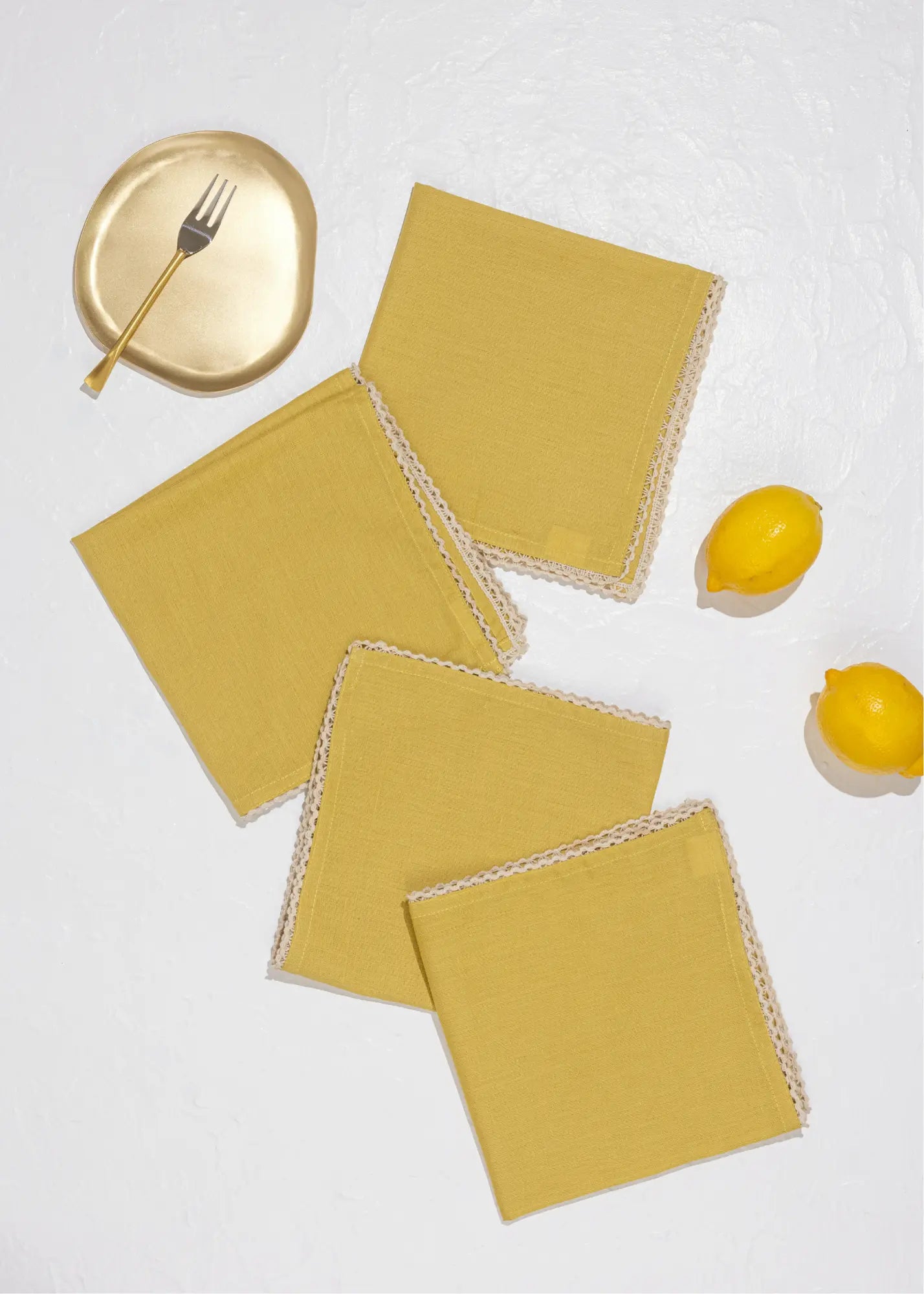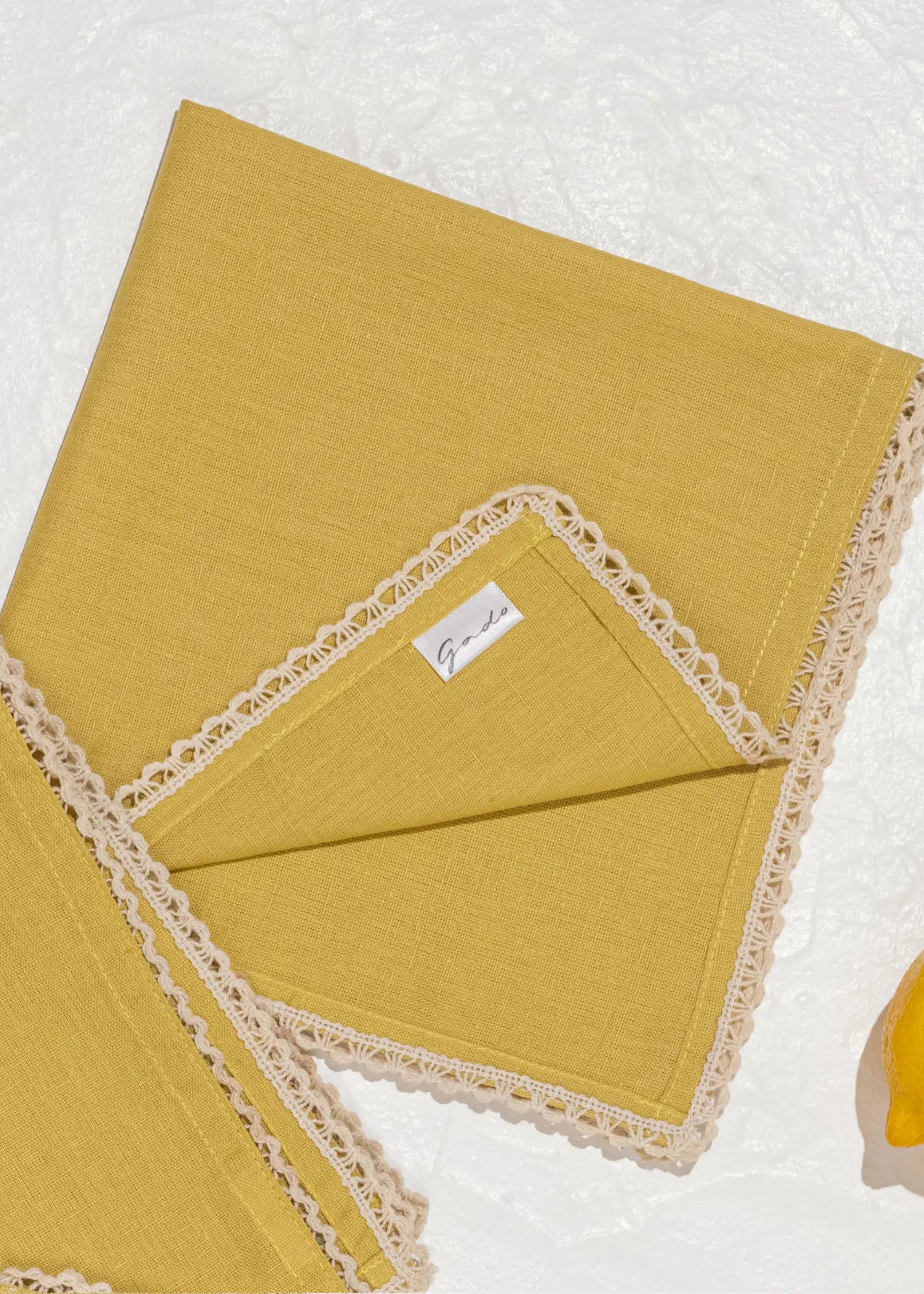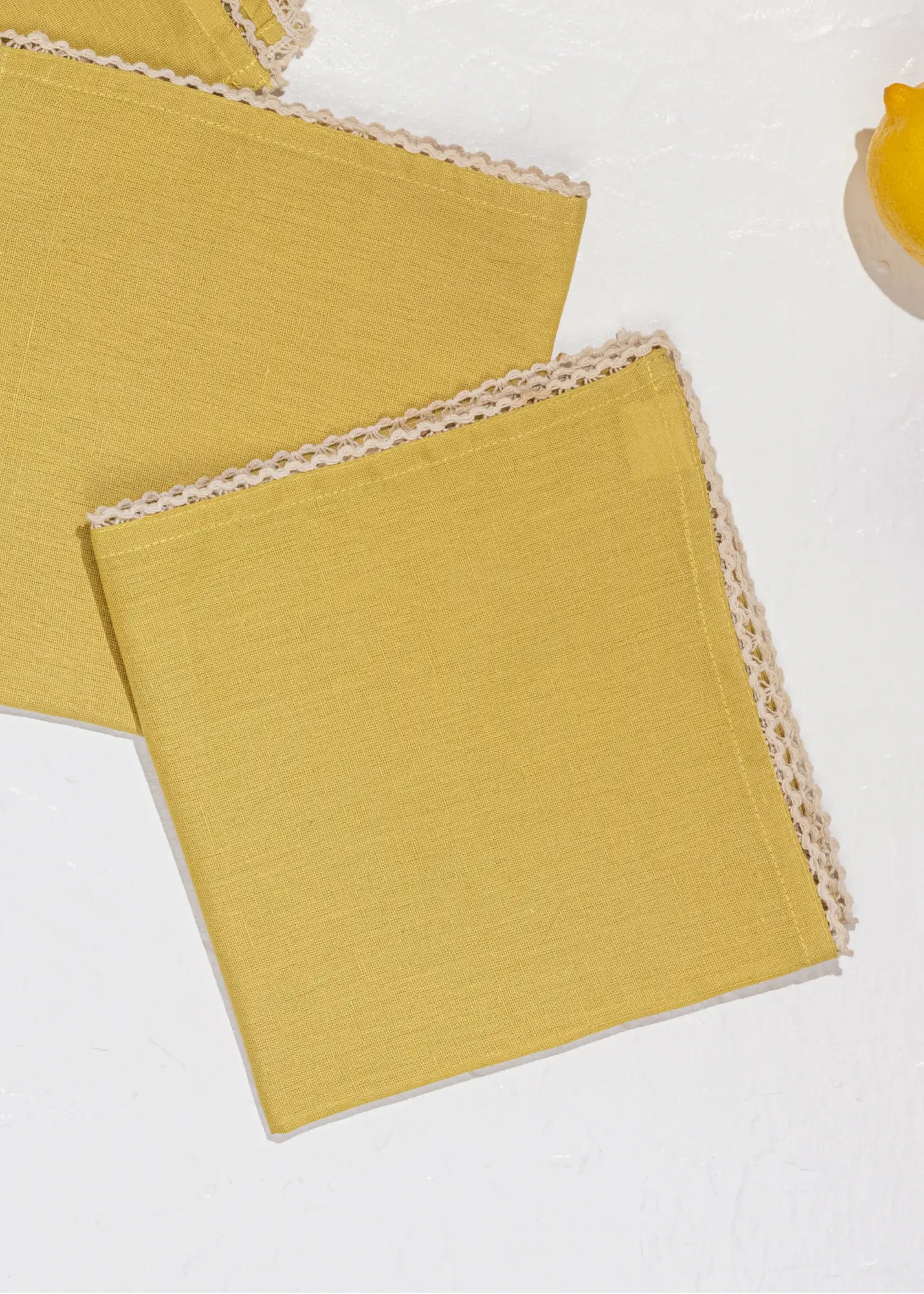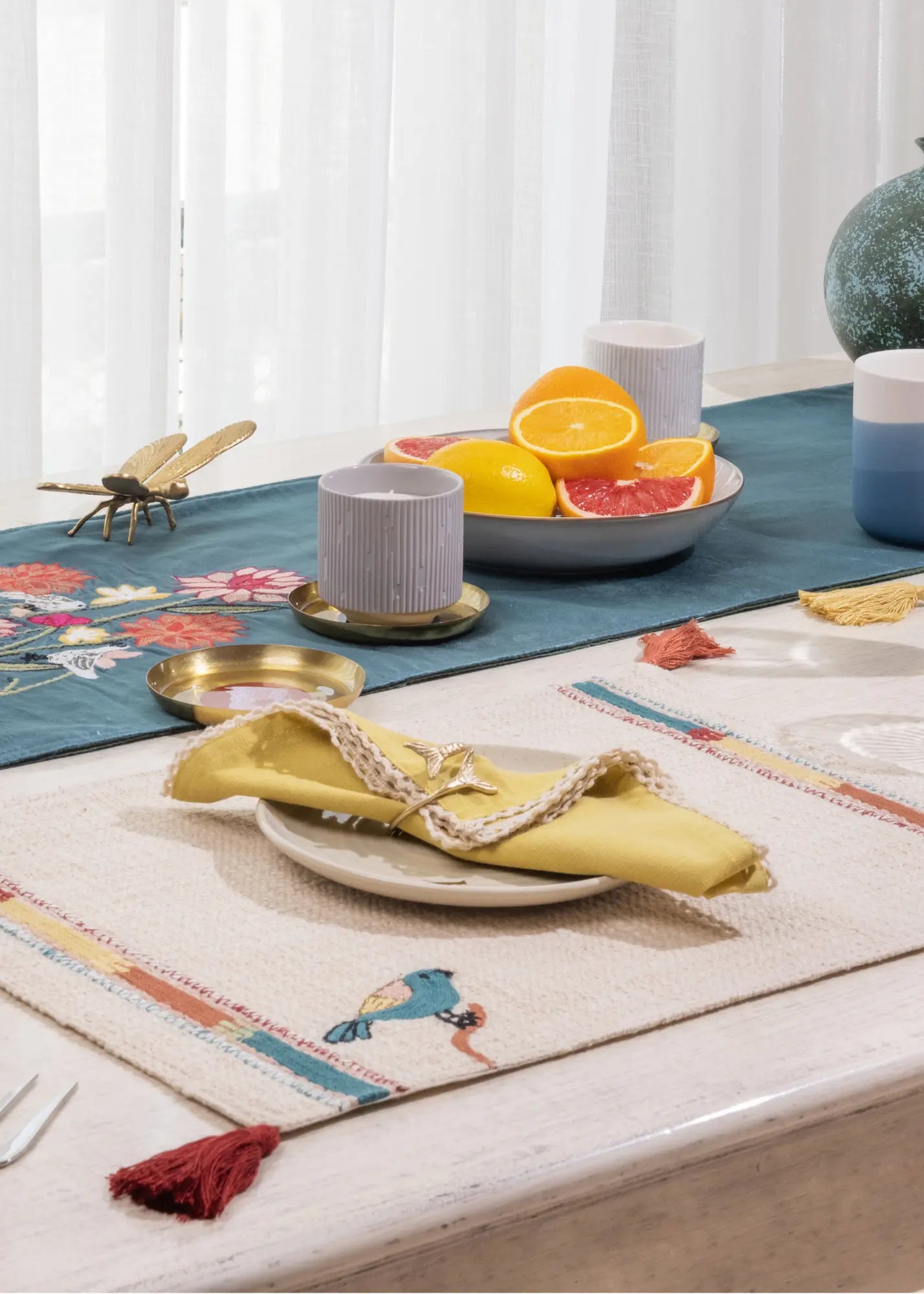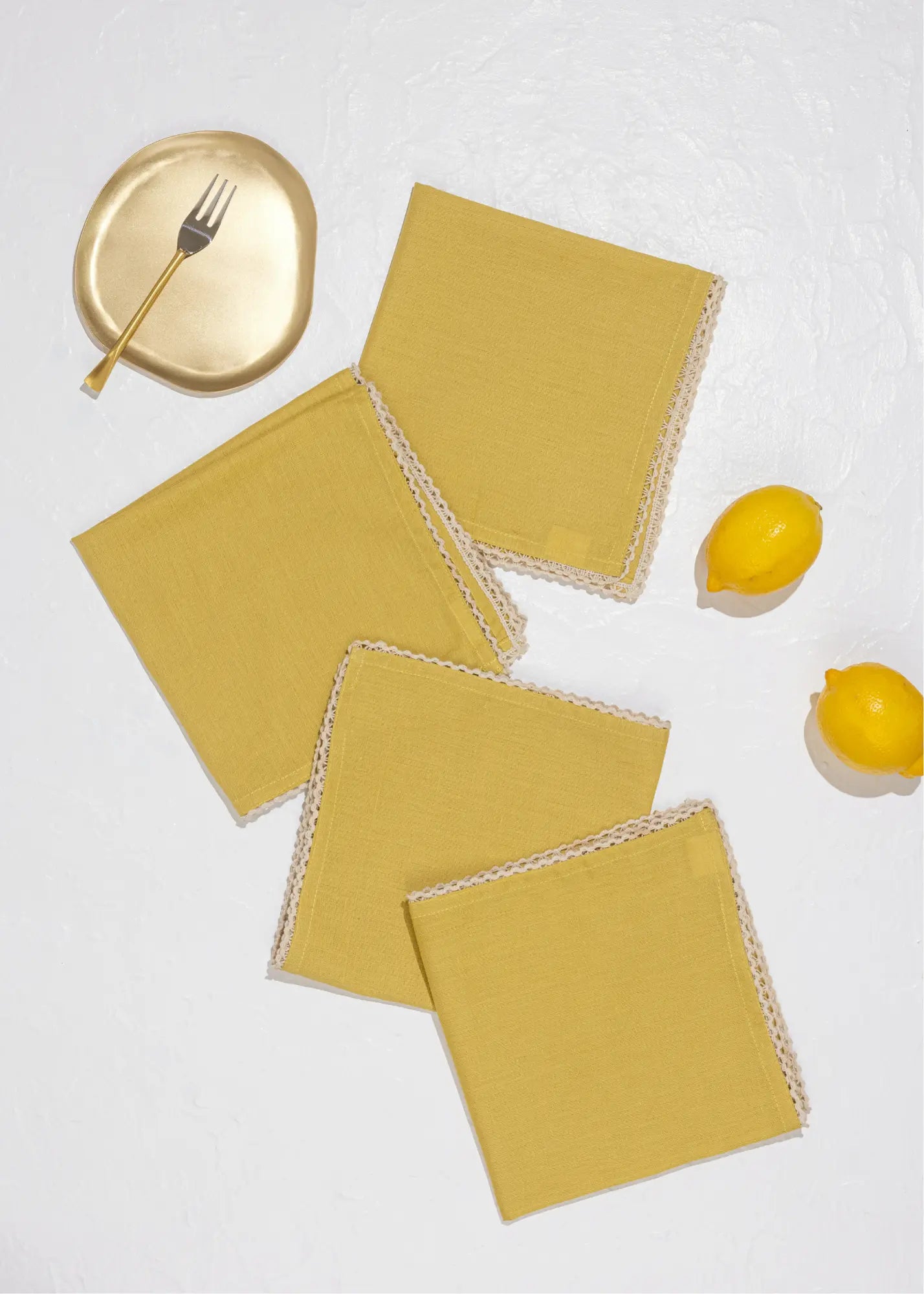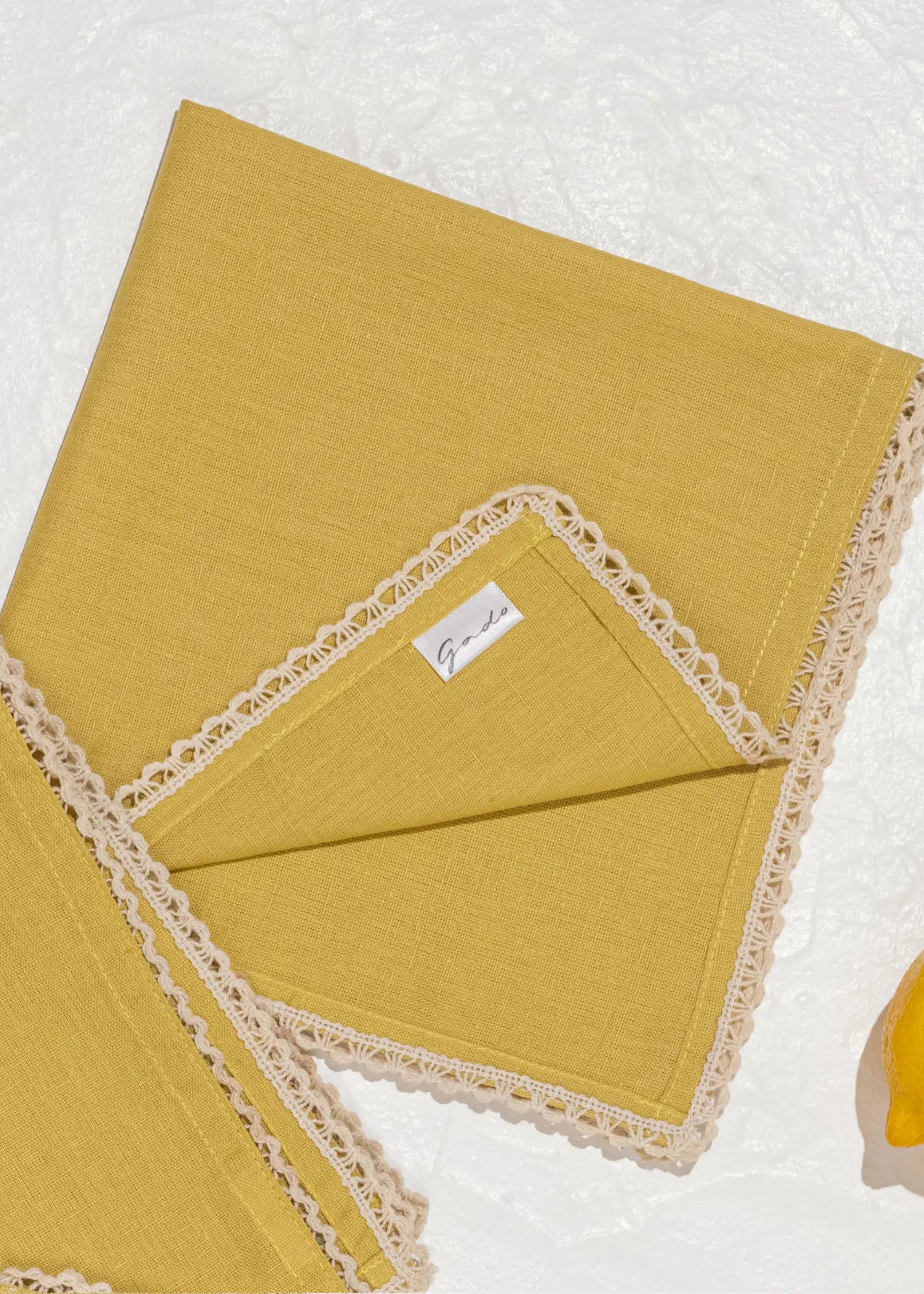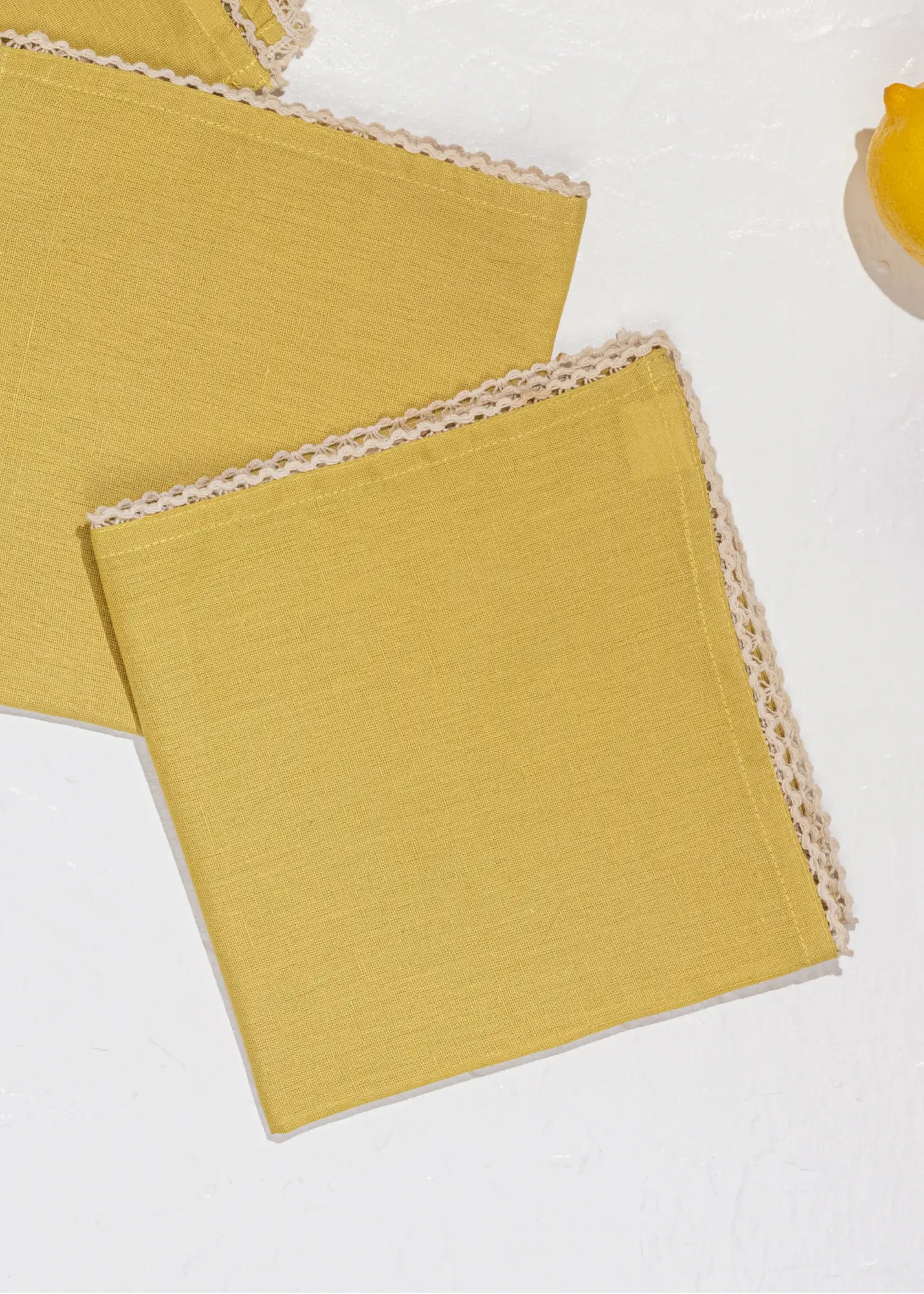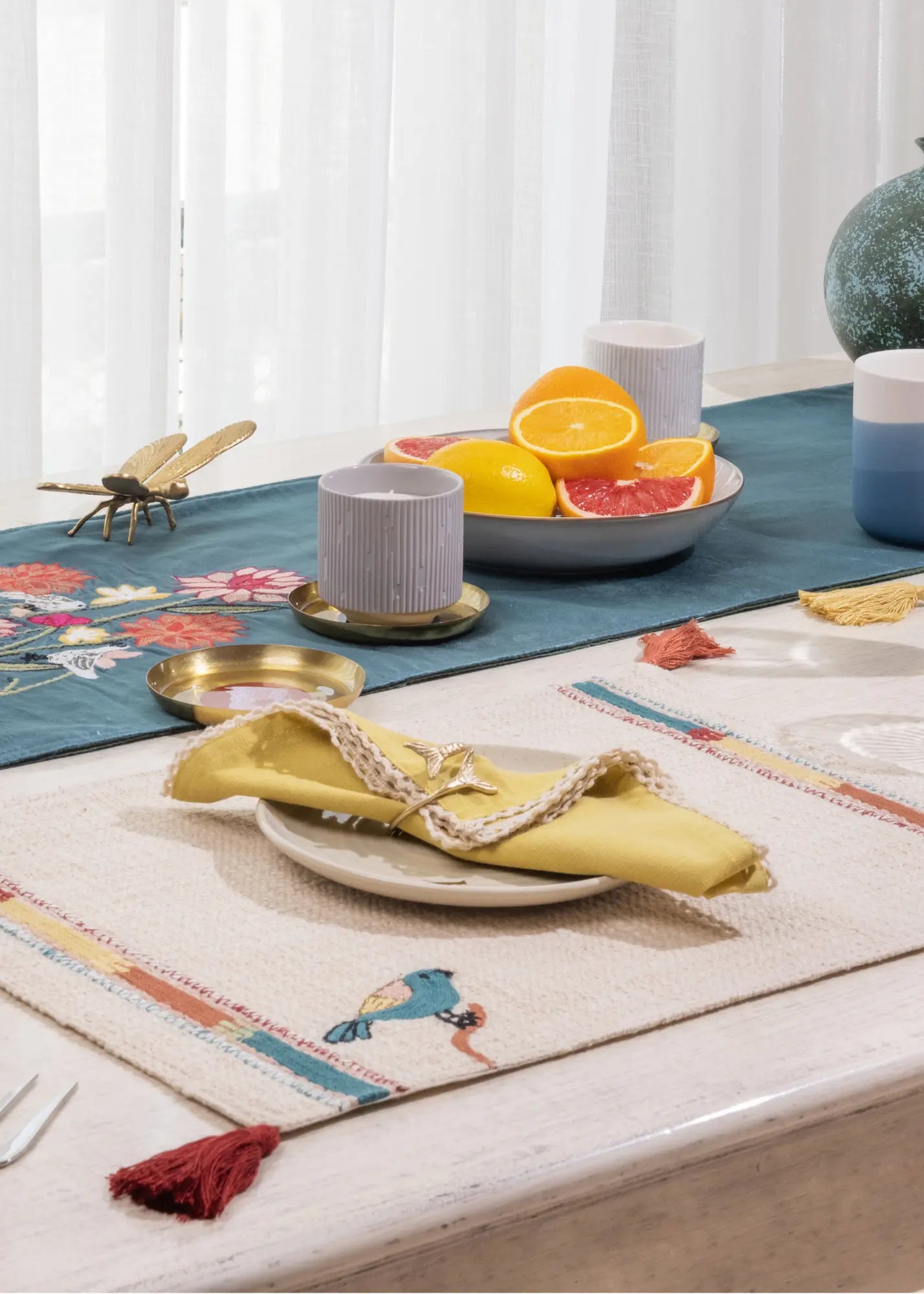 Enhance your dining table with the lovely Asma dinner napkins- perfectly finished with lace detailing to add to your tablescape. Handmade in India.
Sold as a set of 4
Suggested use :

Pair these napkins with the Asma table runner and mats for an elegant table setting. We love using these with our gold mermaid napkin rings as well.
Dimensions : 16'' x 16''
Material :  100% cotton sateen
Care instructions: Always segregate dark linens from light ones; pre-treat stains before washing; do not bleach; wash in a gentle cold/warm water cycle, do not tumble. Do not put in dryer.